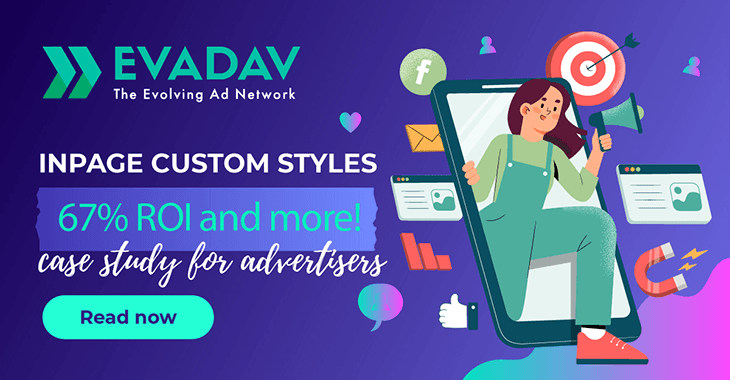 Work with inpage format effectively: 67% ROI with custom styles
😎Hey, Evadavers!
Inpage is an advertising format that has become a worthy response to browser blocks, allowing to increase coverage and finally master the solvent audience of "apple" devices.
While some look for imperfections in inpage traffic, others actively work with this channel and monitor updates. To take advantage of this format's features with Evadav, we present a new case study from our advertiser🤓.
How did he get 67% ROI, driving inpage traffic for the dating vertical in tier 3? Curious? Then read more.
Advertiser's bundle
Ad format: inpage, style social
Offer: Dating (adult)
Partner network: Advidi
Geo: Brasil
Campaign period: 14.09.2022 – 31.10.2022
Total budget: $1 257.86
Total earned: $833.3
NET profit: $334.3
ROI: 67%
Dating is one of the "evergreen" verticals for newbies and experienced advertisers. In the global crisis, the popularity of online dating continues to grow, so the choice of niche is obvious. The author of the case study found an offer with a reasonable rate and a large selection of GEO. Adult offers show an excellent conversion in tier 3 countries🤑. Our advertiser decided to work with 🇧🇷 Brazil after consulting Evadav's manager regarding the top GEO for inpage traffic.
Why inpage traffic?
It is the perfect channel for dating offers: the format shows excellent clickability, covers 100% of the audience, is cheaper than push, and allows you to target owners of iOS and macOS. And the updated inpage from Evadav is an opportunity to customize creatives for different verticals and pre-landers. The advertiser used the Social template, which makes inpage notifications similar to new messages from social networks.
The partner tried several creatives with realistic photos of girls. After optimization, he left only the first three; the rest showed a low CR.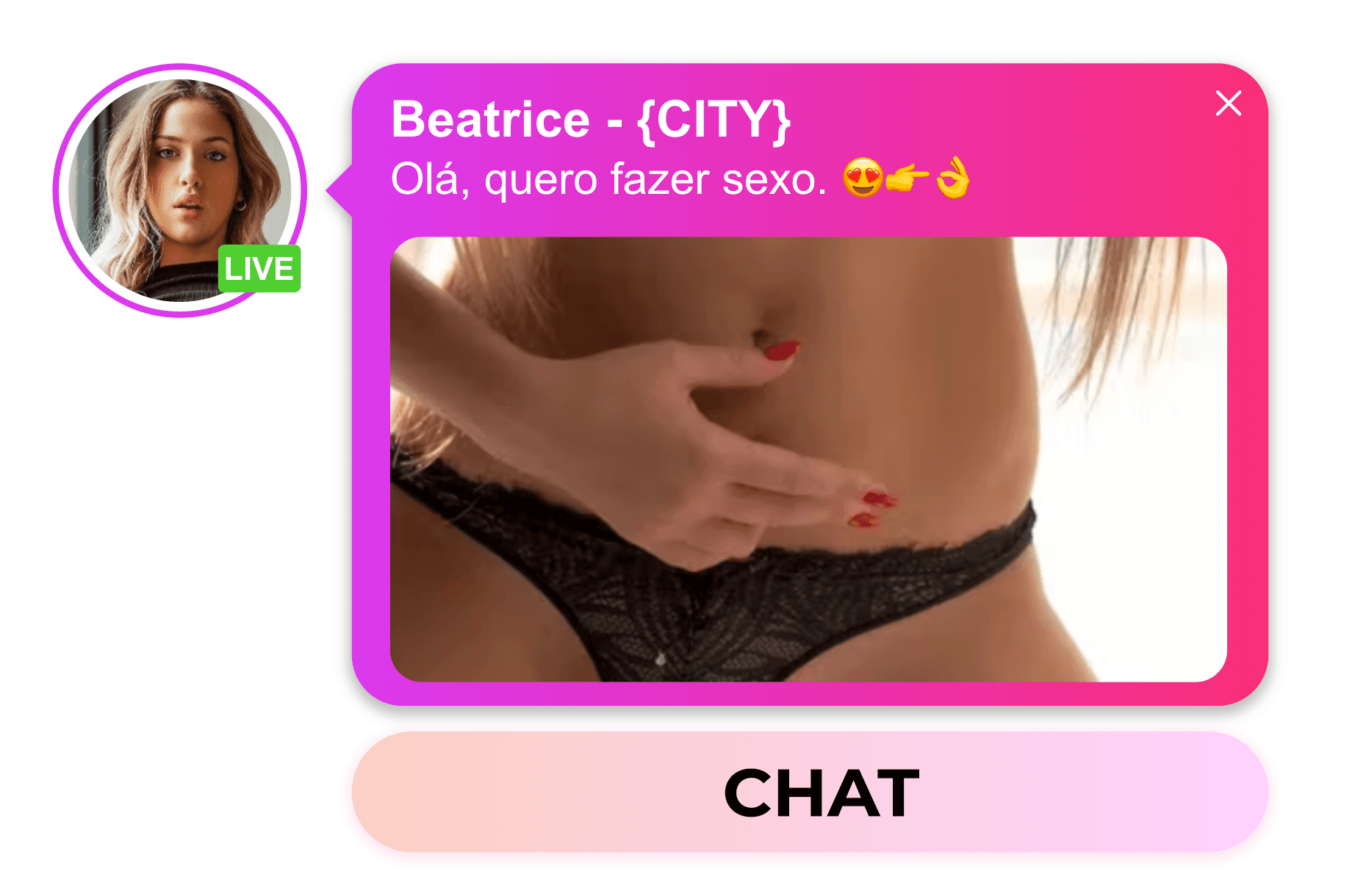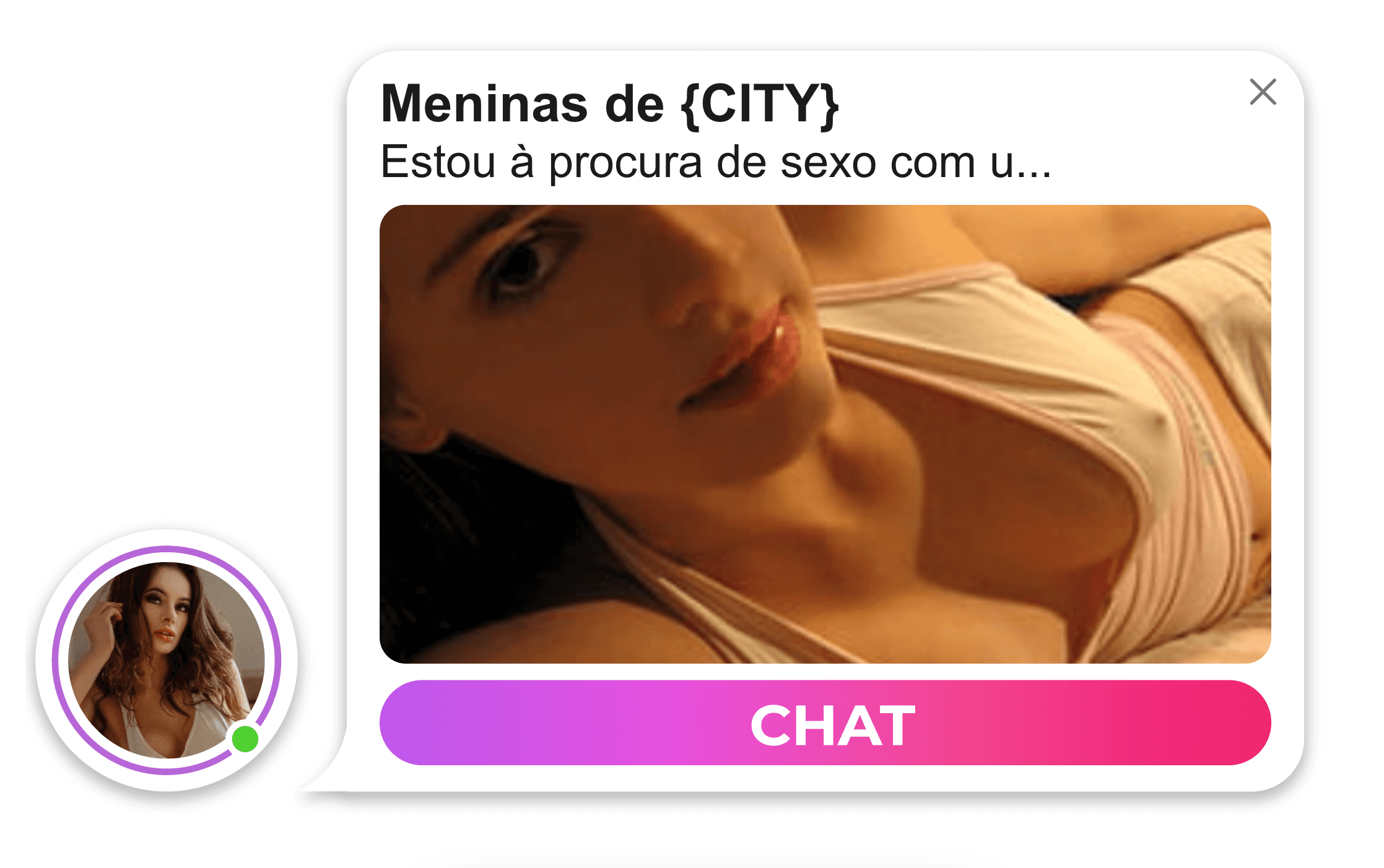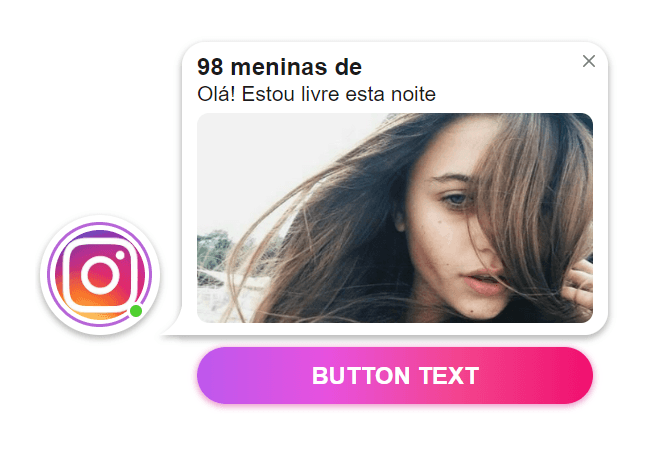 The landing page looked like this: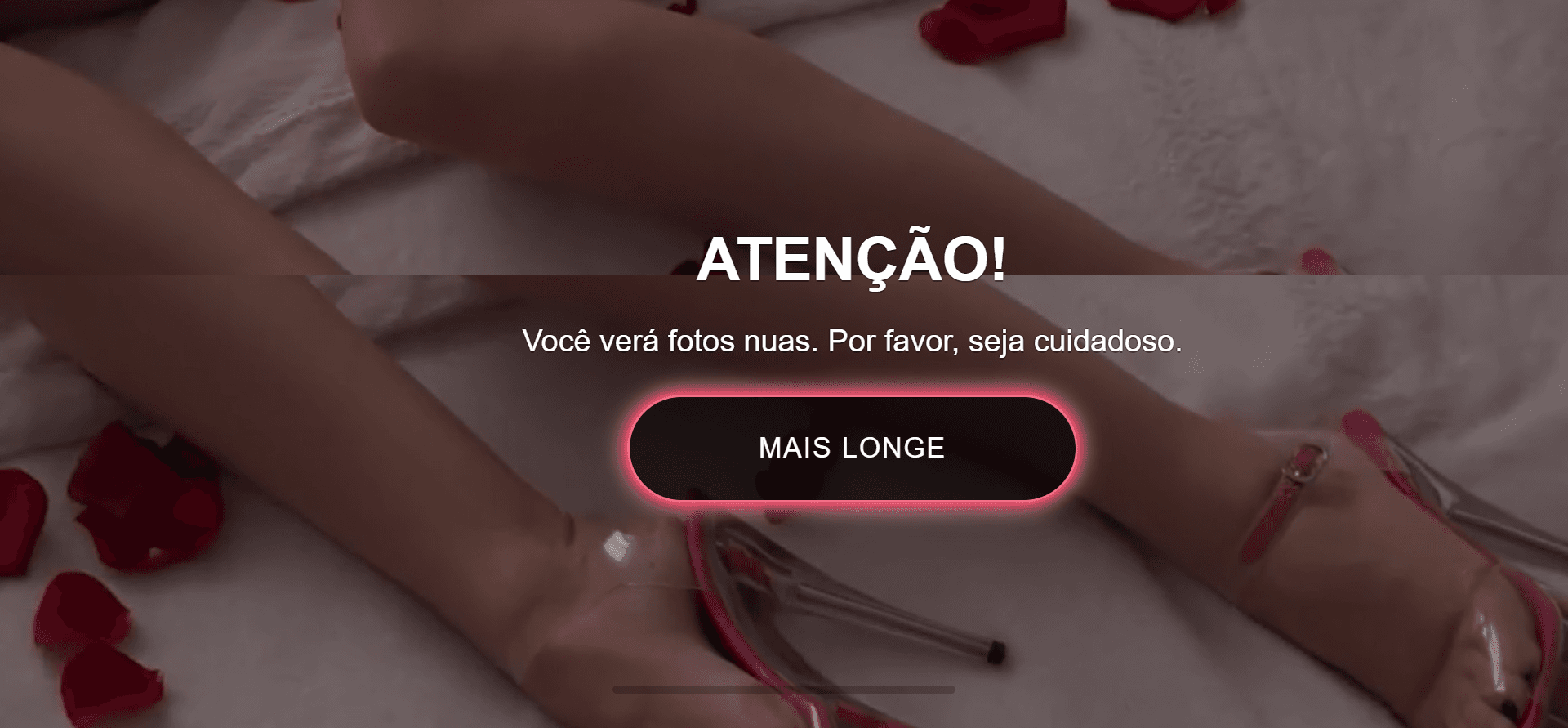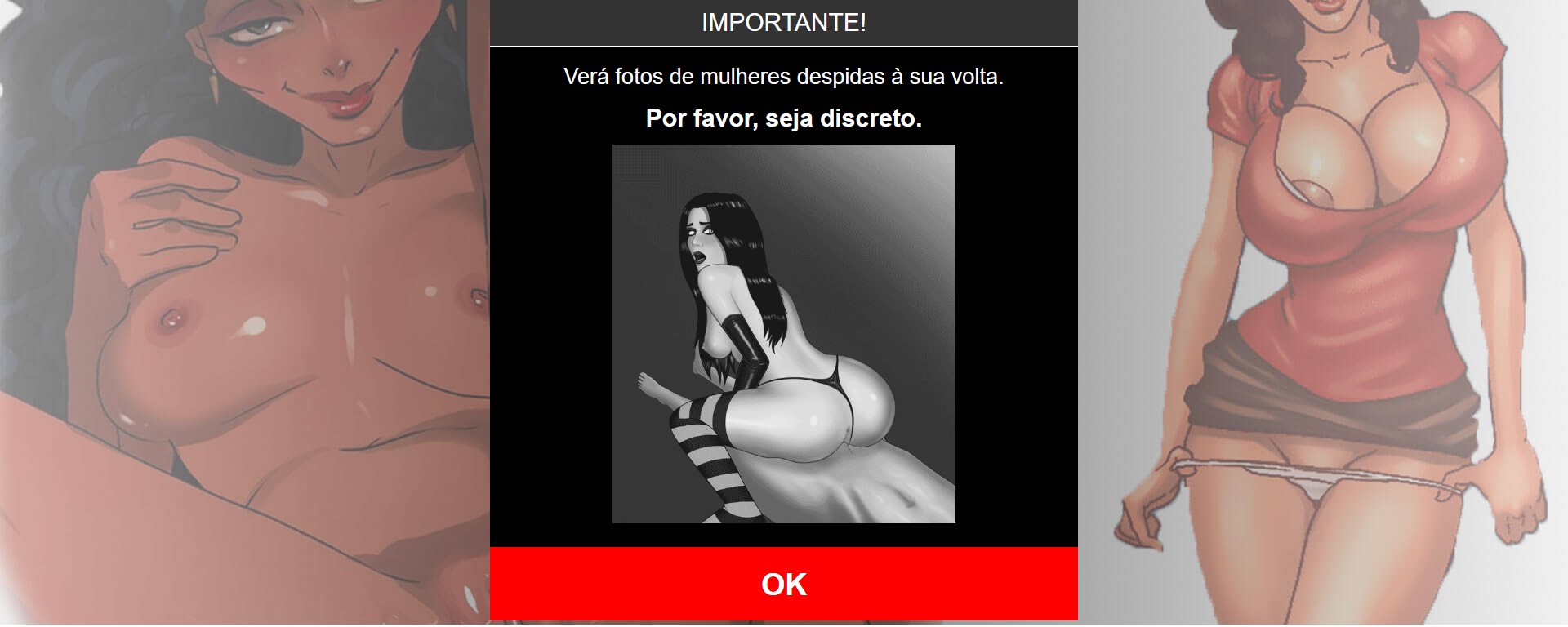 Users are usually asked to specify their age or agree to view "adult" content to move to an offer. Remember, using a local language in creatives is essential when working with tier2 and tier3 countries. In this case, Portuguese.
And such a landing page would show a much worse conversion: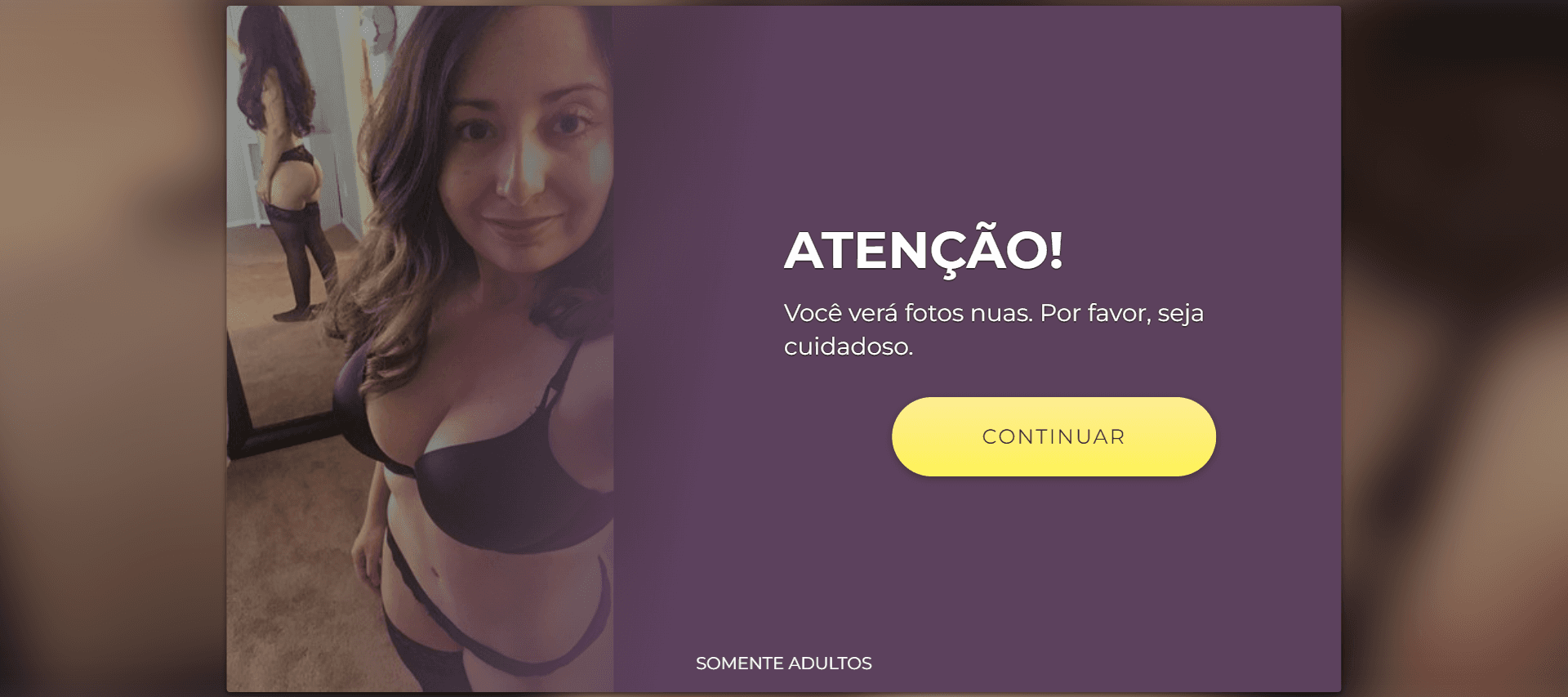 The results are promising. Some days, the advertising campaign showed more than 3% CTR. However, profit is never enough, so optimization is a must.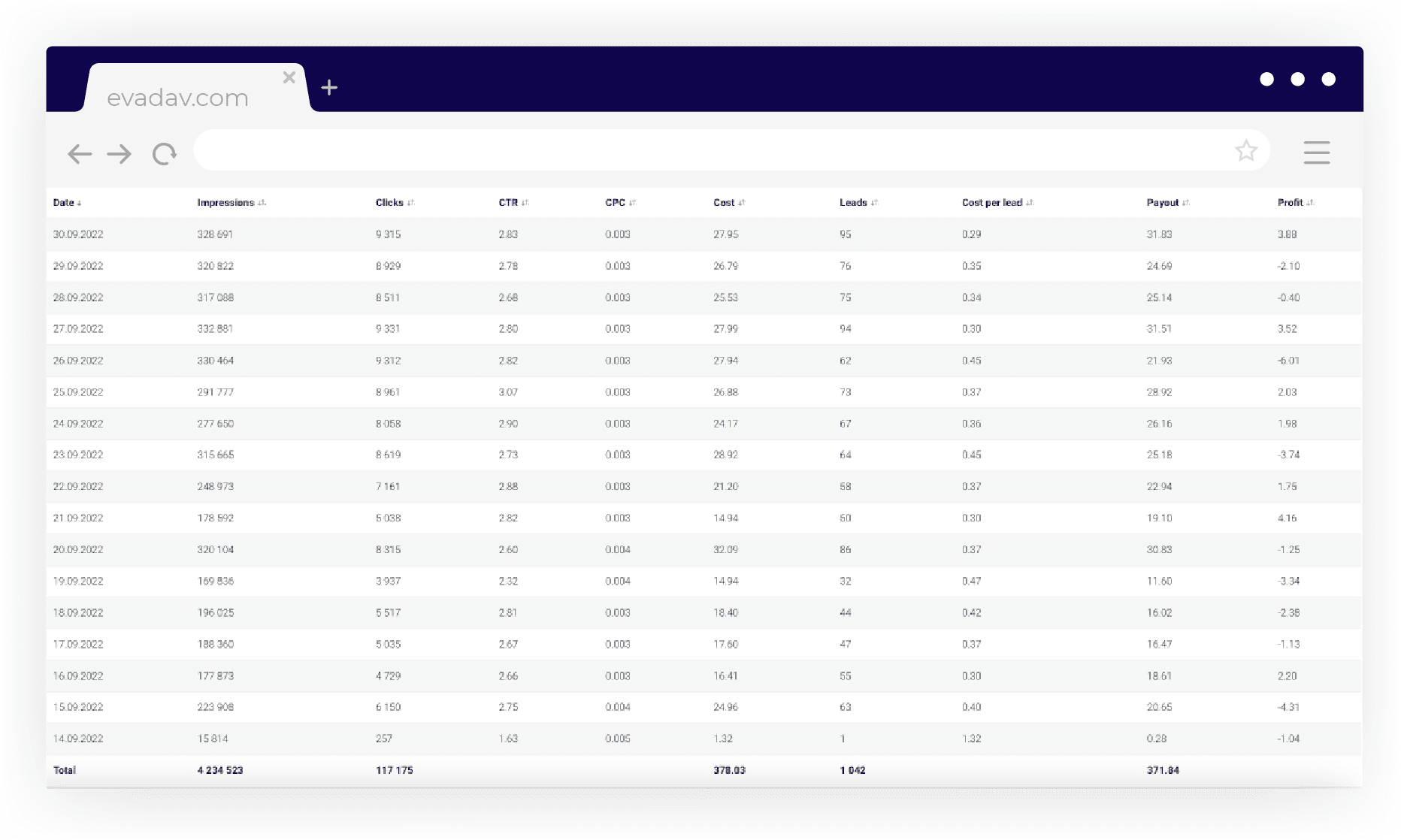 The affiliate admitted to being inspired by this ad bundle. But he decided to use the new features of the Evadav inpage format and to make the inpage's visual more native due to custom styles. After optimization, he expected significant growth🤩.
Features of the inpage format
Inpage, as an advertising format, appeared in 2018 and attracted advertisers. The inpage looks like small windows with icons and text that pop up in the desktop corner and at the mobile device's bottom/top. Inpage messages interact with the user in the browser. To make the notification disappear, the user must click on it.
The element of surprise is used to attract the audience - the banner can appear at any moment until the person uses the device and will not go unnoticed.

After clicking, the user is redirected to the promoted page.
Inpage-messages are not afraid of browser blocks. They do not need the user's consent and cover the audience entirely because you do not need to subscribe.
New custom styles and why they are so good
In the updated format, inpage advertising works as before but visually has become different - maximally adapted for various sites. After the upgrade, Evadav advertisers can access the styles, which, thanks to banners, make them look native on the page.
Users can choose ready templates from such styles:
Classic (Light, Dark, Standard) visually resembles classic push with text and a button.
Ideal for such verticals:
🕹️Gambling
⚽Betting
🪙Crypto
🌱Nutra
🎟️Raffle
Light- and Dark-templates for:
🛒eCommerce
💵Microloans
System (Mac, Win, Android, iOS) is similar to system alerts from the OS of different devices.
Such templates are suitable for the following:
💾Software
⚙️Utilities
📱Antivirus
⛓️File loaders for Android devices
🎟️Online raffles
Social (LiveChat1, LiveChat2, Standard Social) is a pop-up window in a new social networking message style.
Shows excellent conversion in:
❤️dating
🎦webcams
We want to emphasize that almost no one has such settings in the market. Evadav always gives more opportunities!
Best verticals for inpage campaigns
The first verticals to show the chic CTR and ROI in the inpage were dating and utilities, later joined by sweepstakes.
When a message appeared on the smartphone screen offering to clean the device or meet a beautiful single girl, the audience would gladly click on them.
Today, the top vertical for earning on the inpage format looks like this:
utilities (VPN, cleaners, boosters);
eCommerce;
sweepstakes;
dating;
install;
pin submits;
gambling;
games;
finance (cards, insurance, microloans);
betting.
Top geo for inpage format
Many have already tried inpage traffic from Evadav with the possibility of customization for different sources. Relying on the experience of our partners, we can show you how TOP geo has formed for the inpage traffic at the moment.
So, the most significant traffic volume showed:
🇮🇳 India
🇺🇸 USA
🇧🇷 Brasil
🇲🇾 Malaysia
🇵🇭 Philippines
🇺🇸 USA
🇯🇵 Japan
🇬🇧 Great Britain
🇸🇦 Saudi Arabia
🇺🇸 USA
🇫🇷 France
🇧🇷 Brasil
Working with profit
The configuration of the inpage format is simple and fast, but we will move to it later.
In the meantime, catch a few life hacks that will help you to work more effectively with inpage:
📌Give a second life to classic push burnt-out campaigns using Evadav inpage. Even if classic push does not show the expected conversion, with this format, the bundle can show different, more qualitative results with this format.
📌Master new platforms. Take advantage of the inpage format - user coverage in Safari browser, which is installed on all iOS by default. Remember that this advertising format was previously unavailable on "apple" devices. Their users are unfamiliar with pop-up notifications and are still willing to click.
📌Use realistic photos and the local language in creatives and landings.
📌Connect the landing and pre-lander domains with the offer's theme so as not to scare off users with bulk letters and numbers.
📌Use stock photos to avoid misleading.
📌New styles for inpage notifications from Evadav are a great way to increase conversion. Choose the style that best matches the chosen vertical and campaign goals.
📌Change campaigns as they burn out. Sometimes the same bundle can show different CTR, even if you just change the style of inpage-notification.
Ad campaign setup
Now that you know what an inpage is and how to deal with it, it is time to move on to the practical part.
We have prepared the instructions for configuring the Evadav inpage campaign in this block.
Create a new campaign in "Campaigns."

2. You will get to the page where you need to select inpage advertising format and enter the parameters of the advertising campaign. The author of the case study used simple settings:
One display per person per day;
mobile devise targeting;
OS - Android;
Chrome browser.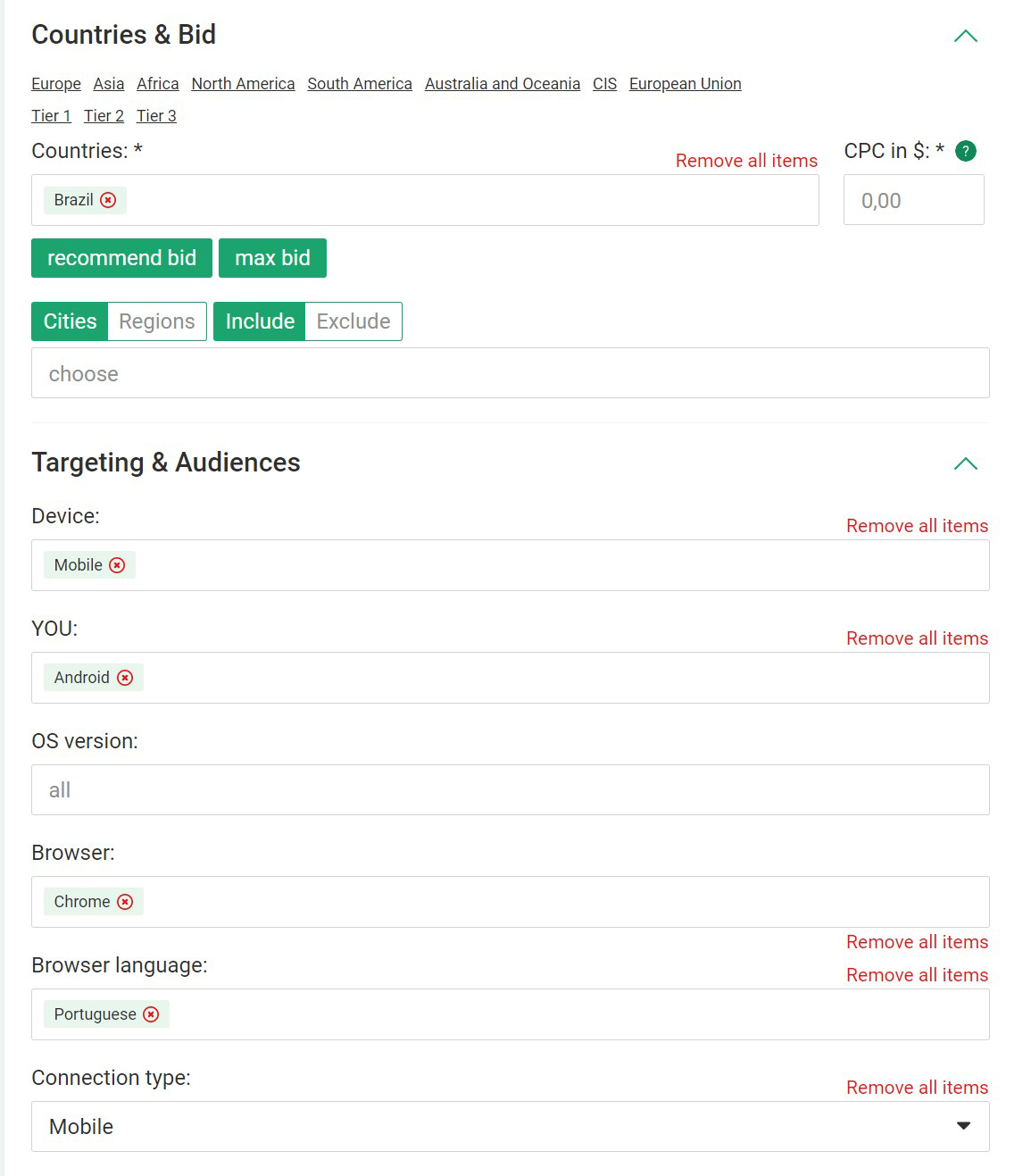 3. In the InPage tab, select the creative style. Our advertiser chose the "Social" (Livechat1) style.
Add an image, a link, a banner, a triggering title, and a concise description of up to 30 and 45 characters, respectively.
4. Add automated rules and configure a postback to quickly and inexpensively optimize your campaign.
Optimization
After the first two weeks, the advertiser concluded that the campaign results could have been significantly better. He decided to post-optimize. Since the volumes were small, optimizing on OS and browsers was unnecessary, but the author still chose to limit the version of Android - at least 4.1.
Landing remained the same; two creatives fell off. The advertiser upgraded the other two by Social Livechat1 style. He then optimized the site and tuned the blacklists for non-converting sources.
After optimizing and styling creatives in the look of chat messages, the statistics looked much better: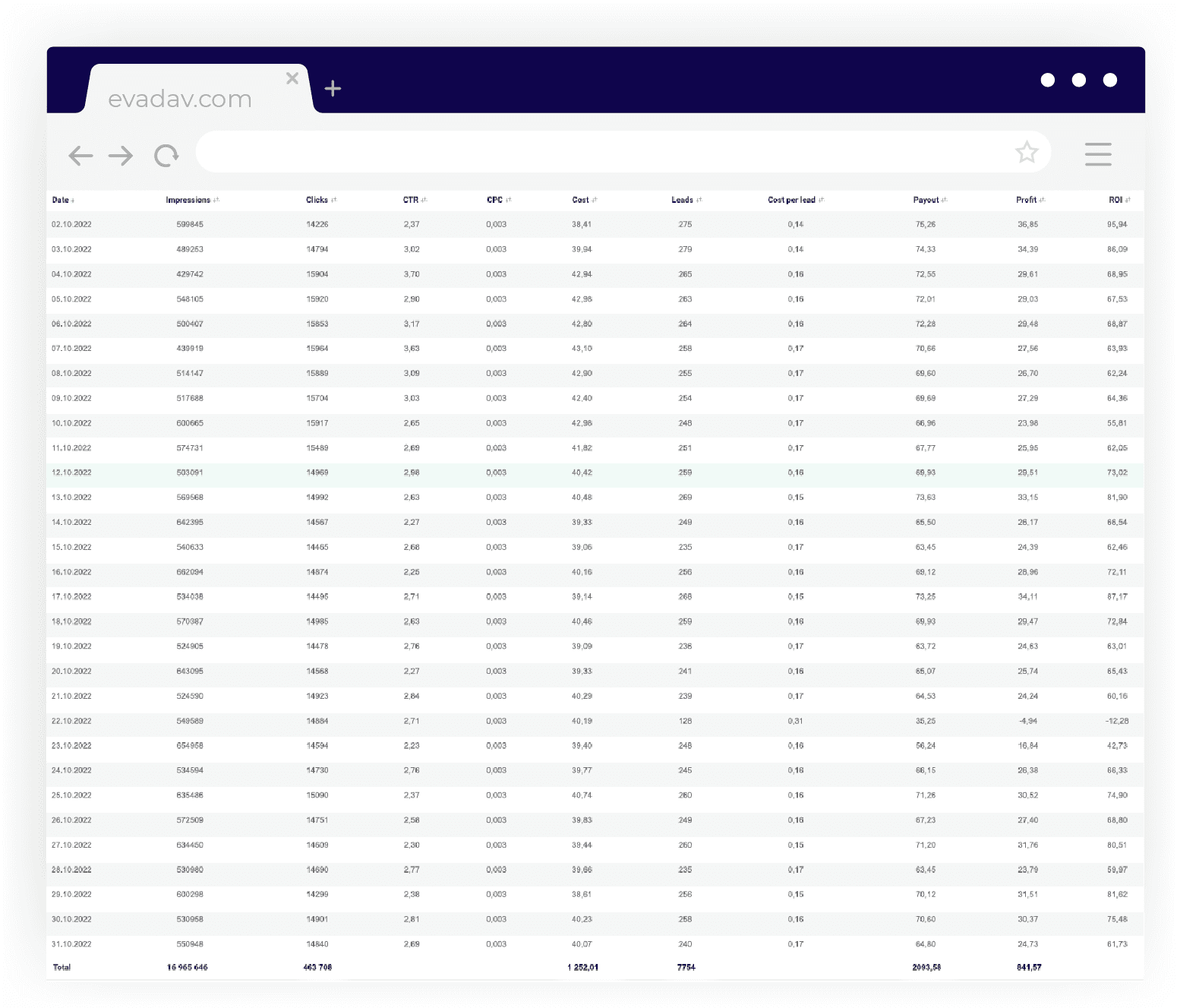 As you can see, optimization has led to a significant increase in profit and ROI 🔥.
Valuable hints to use inpage format
This ad format is a vast field for experimentation. Customizing styles will allow better interaction with the audience, and automated rules save your time and budget. The Evadav team recommends testing approaches and changing strategies, moving towards a high ROI.
So, here is what one should keep in mind when launching an inpage campaign:
Use blacklist and whitelist to manage your sources efficiently.
Apply automated rules - save your time and budget.
Experiment with inpage campaign settings. Try all format options to achieve high CTR at low CPC(CPM).
Configure targeting to avoid spending your budget on non-target transitions.
Consider the source specifics when working with an inpage format, as it affects the sources.
Nativity is a crucial element of inpage advertising. The inpage with creatives, which correspond as much as possible to the vertical, shows good clickability.
Test! It takes a lot of traffic and tests to gather sources for the whitelist, but the future profit depends on it.
Where to buy quality inpage-traffic
Making money with inpage is easy-breezy! Sign up in Evadav and try our inpage traffic. Create an advertising campaign with ready-made templates for customization and work with a new audience. There is huge potential and no banner blindness.😉
Summary
This case study with the Social template brought 67% ROI to the advertiser and, we believe, inspired you for new achievements.
As you can see, the bundle is quite working, and, by the way, the advertiser continues to work with it, so there is room to scale.
Keep in mind optimization. Experiment with settings, and disable everything that showed conversion below 2% while increasing volumes.
Run moneymaking inpage campaign with Evadav ->
Read also: New Functional Evadav Updates