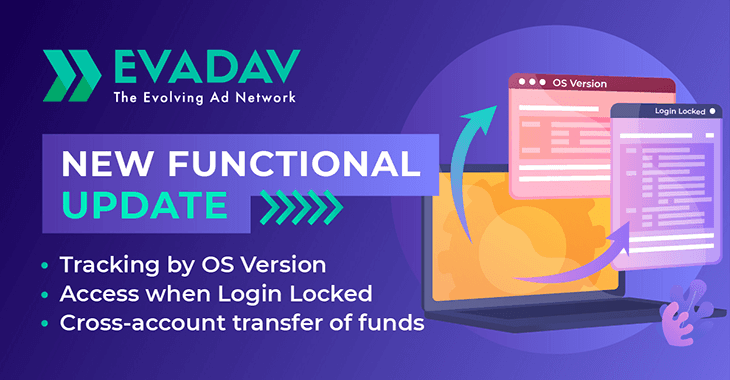 Evadav updates: OS Version macro, access the account with the "Login Locked" status and cross-account transfer of funds.
😎Hello, Evadavers!
Evadav always strives to create the best experience for all partners. Therefore, we always try to please you with new functionality that will facilitate your life and increase your profit.
Below is a summary to ensure you are all up to date on the latest system improvements.
What's new in the Evadav account?
✅ Tracking OS Version macros for all formats
✅ Restoring access when Login Locked
✅ Cross-account transfer of funds
Now more about each new feature.
🎯 Tracking by OS Version
The advertiser's account implements OS Version macro transfer for all formats.

Where to find:
➡️ advertiser's account ➡️ campaign ➡️ create new ➡️ target URL
Also added to the tracking (description: OS version example: 11) and FAQ: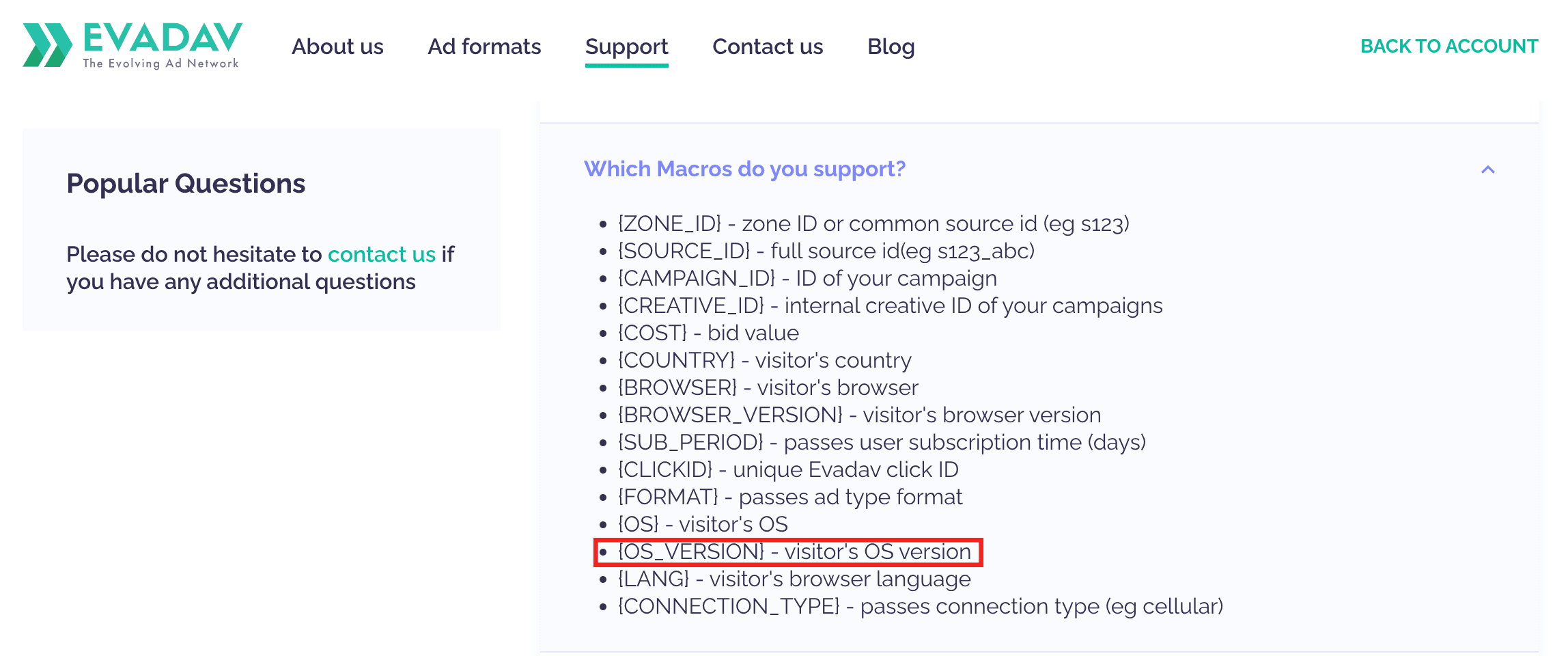 What improves:
With the help of this macro, advertisers will be able to see the OS version in the statistics, allowing them to optimize the advertising campaign better and, as a result, improve ROI.
💡This feature is available in the campaign setup.
🔑 Access when Login Locked
The ability to restore access to a personal account with the "Login Locked" status.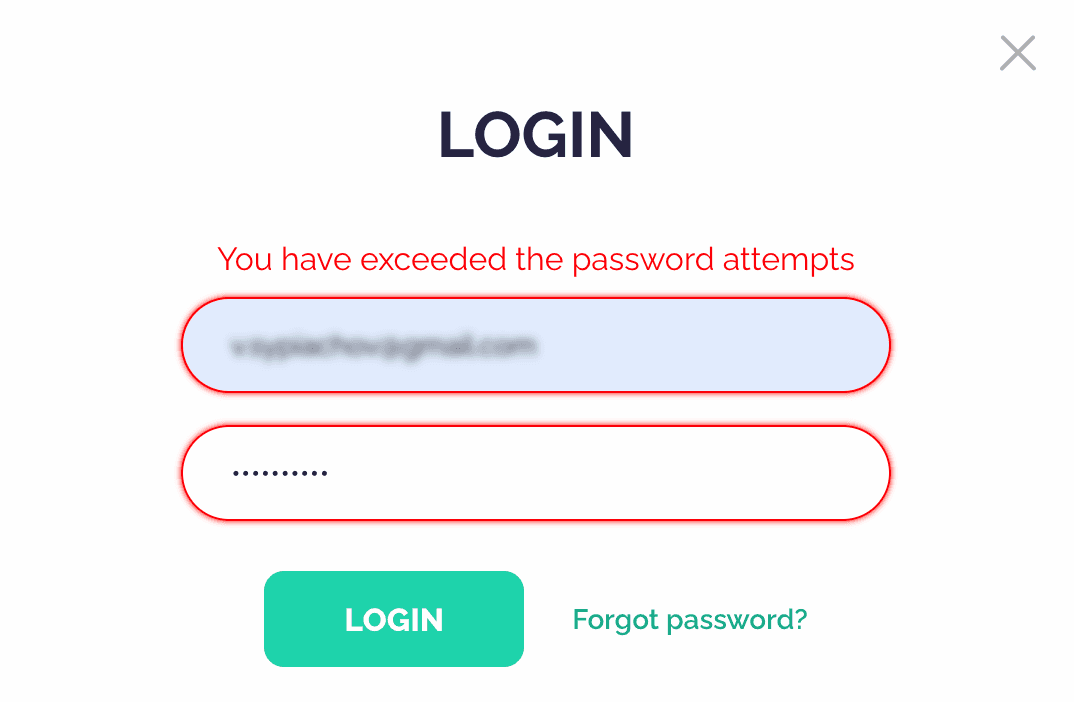 What problem solves:
Previously, Evadav users couldn't restore access to their accounts when entering an invalid password three times.
How It Works:
Now, the user receives a mail template about password recovery.

📲 Transfer funds between accounts
With this feature, each partner can transfer their funds from the publisher's account to the advertiser's one.
If you were looking for a simple and quick way to transfer money from one balance to another - now it exists!
How It Works:
funds transfer in three clicks
⚙️ click "Transfer to advertiser balance"

⚙️ click "Transfer" in the pop-up window

⚙️ confirm the operation in the new dialog box

👌 That's it; soon, you'll receive your transfer in the advertiser's account balance.
Where to find:
➡️ publisher's account ➡️ payment
Or follow the link here.
We hope you will enjoy the new features as they were all requested by you 🙂
Read also: New custom styles for inpage format: cosmic CTR and ROI 💫