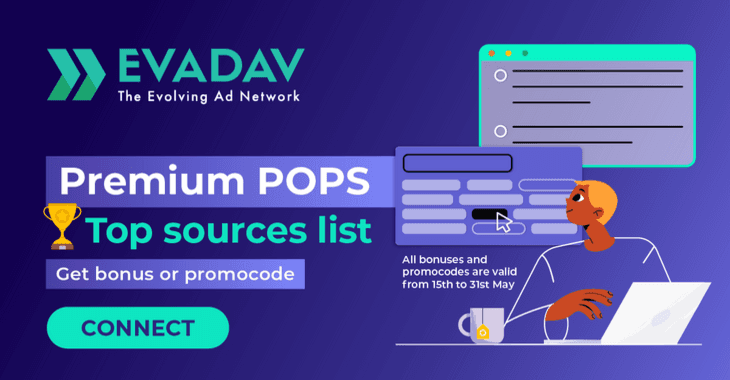 Premium Popunder Traffic
Have you already tried our Premium Popunder? It has many benefits, among which:
🚀Up to 100 times higher CR
🚀Qualitatively selected and tested sources
🚀Optimized traffic

🚀We give a specially selected list with more than 1000 verified sites, sites with conversions already tested by our internal Traffic Quality Team.
What is more, from May 15 to May 31 we have a system of bonuses for new and current partners. So how to get them?
How to get Bonuses?
1. New Advertisers get:
- $25 sign up promocode may25 for deposits over $200
2. For already active Advertisers we have one more bonus:
- 10% Bonus on the next deposit up to $1000, for advertisers who work with verticals: content_site, gambling, dating, e-commerce, crypto, services, finance, betting, nutra, sweepstakes, software
3. Even more, if you already have an inactive account with us just sign in and get a special bonus on your next deposit:
🎁Re-Activation Bonus in the amount of $50 for deposits from $200.
* all bonuses and promotional codes are valid from 05/15/2022 to 05/31/2022.

💰Try Premium Pops traffic with Evadav -> https://bit.ly/3wq1rNp
Read also: 🔥Affiliate marketing trends Spring 2022🔥