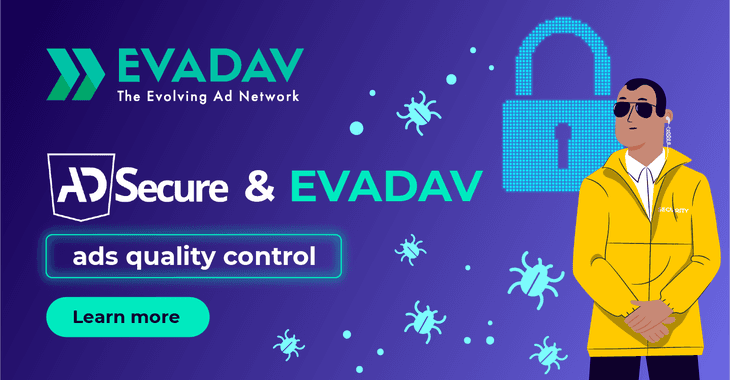 Phishing will not pass: how do we control the quality of partners' ads?
😎 Hello, Evadavers!
Publishers seek to maximize profits from their traffic. Obviously, it cannot be done without a sufficiently high level of verification and protection.
This is why the team of the leading ad network Evadav has introduced AdSecure to help us detect inappropriate actions and protect our partners and their users from malvertising.
So let's look at this innovation in more detail.
What is AdSecure?
AdSecure is a service to monitor and check advertising campaigns before and during their launch.
It is a high-quality and comprehensive advertising verification tool designed to create a clean digital advertising environment for users, eliminating malicious and low-quality advertising.
How AdSecure works in Evadav
Fighting malicious advertising is not an easy task. But, realizing the importance of advertising quality, we do our best to do this task perfectly.
Now the audit of all advertising campaigns will be held in four stages: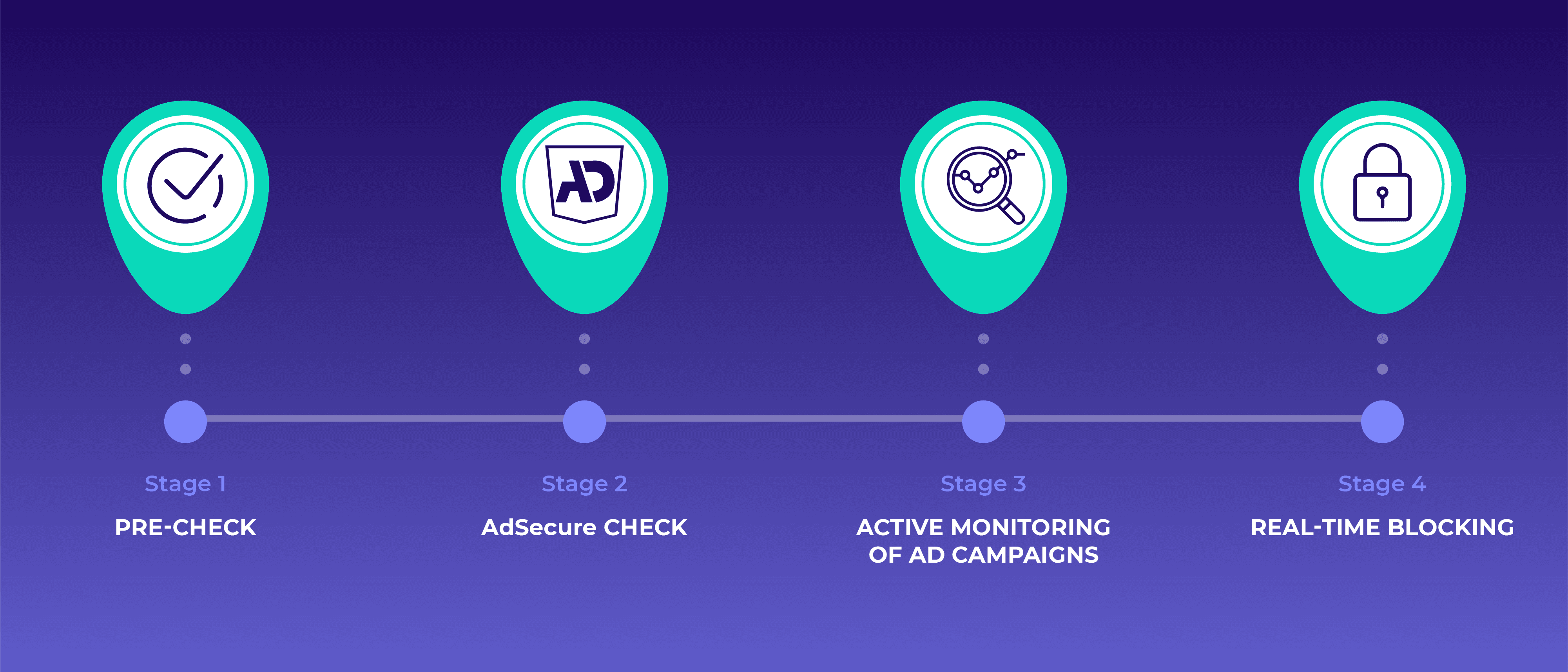 Stage 1
Pre-check
The advertising campaign is moderated by the Evadav team.
Stage 2
AdSecure check
Once the campaign is moderated, it is queued to be checked by AdSecure.
Stage 3
Active monitoring of ad campaigns
AdSecure keeps analyzing running campaigns while they are active.
Stage 4
Real-time blocking
In case of detection of phishing sites or non-compliant advertising, the campaign is blocked, and the personal manager contacts the advertiser directly.
Benefits of integration with service
Evadav uses AdSecure for all needs of scanning and checking ad campaigns, ensuring that non-compliant ads will not get online.
The advantage of integration is that now Evadav, by improving the monitoring of advertising campaigns, will be able to clean advertising feeds, cutting out dishonest advertisers.
All this contributes to ensuring the highest standards in the advertising industry in terms of user-friendliness and helps the Internet become a safer place.
So we keep an eye on the cleanliness of the advertising 24/7, and with Evadav, you can be sure that nothing will affect your revenue growth.
Read also: Important update for Evadav's publishers: improving payout functionality