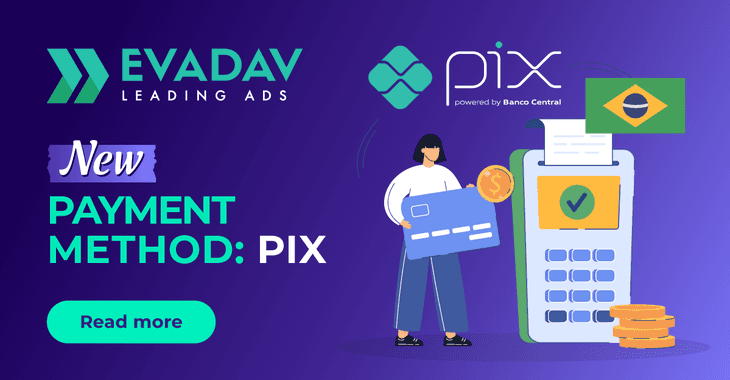 New Payment Method: PIX
Exciting News from EVADAV!
Hello, EVADAV Community! We're thrilled to share the fantastic news with our partners and advertisers.
Introducing PIX: A New Payment Method for Brazil Users
💰 Why PIX?
– Instant Payments: Add funds instantly for swift actions.
– Cost-Effective: Low transaction fees, optimizing your budget.
– Hassle-Free: Simplified payment process for easy top-ups.
🚀 Elevate Your Advertising:
– Add Funds with PIX: Effortlessly add funds to your EVADAV balance.
– Launch Profitable Campaigns: Explore our offers and boost revenue.
Ready to skyrocket your results?
👉 Sign in to your account or create a new one

Read also: EVADAV Career Page