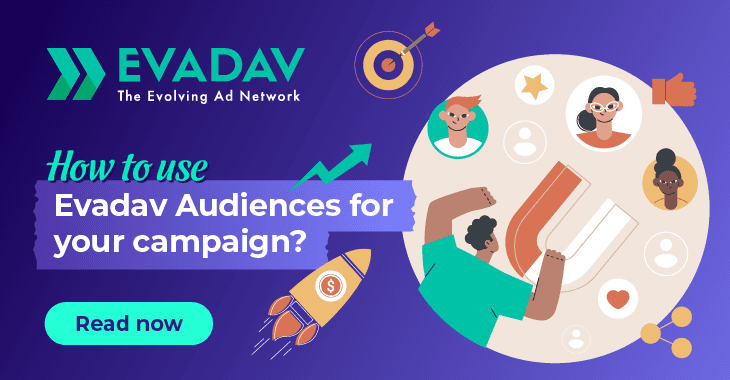 ​​How to use Evadav Audiences for your campaign?
Want to launch your campaign and make a profit? Target audiences set in the right way is one of the most important things influencing traffic you get. Evadav team gathered some tips for you on how to use audiences in your profile. Read on!
What are the audiences?
The audience is a list of placements allowing you to optimize your campaign and ameliorate ROI twice.
How to use the Automated rules?
Each and every audience could include various sources, zones, and placements. Use autorules to create lists automatically. If you are willing to receive traffic from particular zones, excluding sub-sources from each of them, add your audiences to Blacklist and Whitelist according to the example in the snapshot below.
You can set the autorules for source or zone ID.
💡In your Evadav profile, opt for the conditions (leads, impressions, ROI, clicks, etc) and set the period of time.
💡Do not forget to choose created audiences while managing your campaign in Targeting and Audiences. -> https://bit.ly/3SHGp7k
How to Set Targeting?
Each time when you create a new campaign, you have the ability to select the reach of the audience that will be targeted when launching. This actually means that the advertising campaign will be as effective as possible and will be shown only to those categories of users who really need it.
💡Set targeting in your Evadav profile and launch your campaigns.

Read also: 5 Reasons Why Users Don't Convert