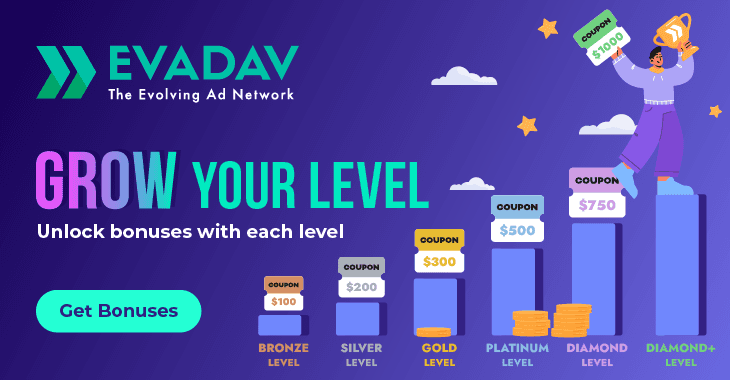 BONUSES UP TO $1000: AUTUMN MARATHON FOR ADVERTISERS FROM EVADAV
😎Hello, Evadavers!
No time to fall into the blues, because the Evadav team has prepared an incredibly profitable promo for you.
Coupons for $100, $200, $300, $500, $750 and even $1,000 are waiting to be picked up. Multiplying your profit and getting bonuses has never been so easy!
We are launching an autumn level-up marathon for our advertisers - with bonuses of up to $1,000.
All Evadav advertisers can participate, both new accounts and existing ones with active advertising campaigns.
🚀How to unlock bonuses?
It's as simple as possible:
✔️ Create new advertising campaigns or scale existing ones.
✔️ Increase spending and go through the loyalty system levels from Evadav
✔️ Get your fall bonus every time you level up.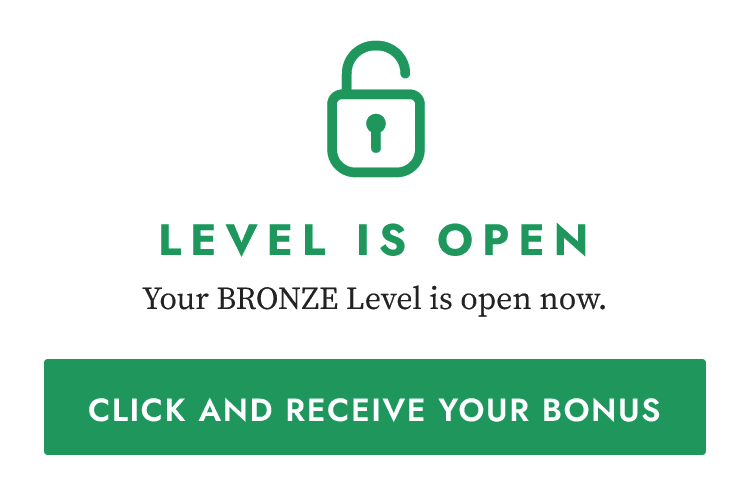 🤑Bonus system:
💵$100 - when achieving the Bronze level, deposit $500, spending from $301 to $1000
💵$200 – achieving the Silver level, deposit $1000, spending from $1001 to $3000
💵$300 – achieving the Gold level, deposit $2000, spending from $3001 to $8000
💵$500 – achieving the Platinum level, deposit $4000, spending from $8001 to $25000
💵$750 – achieving the Diamond level, deposit $5000, spending from $25001+
💵$1000 – achieving the Diamond+ level, deposit $8000, spending from $100000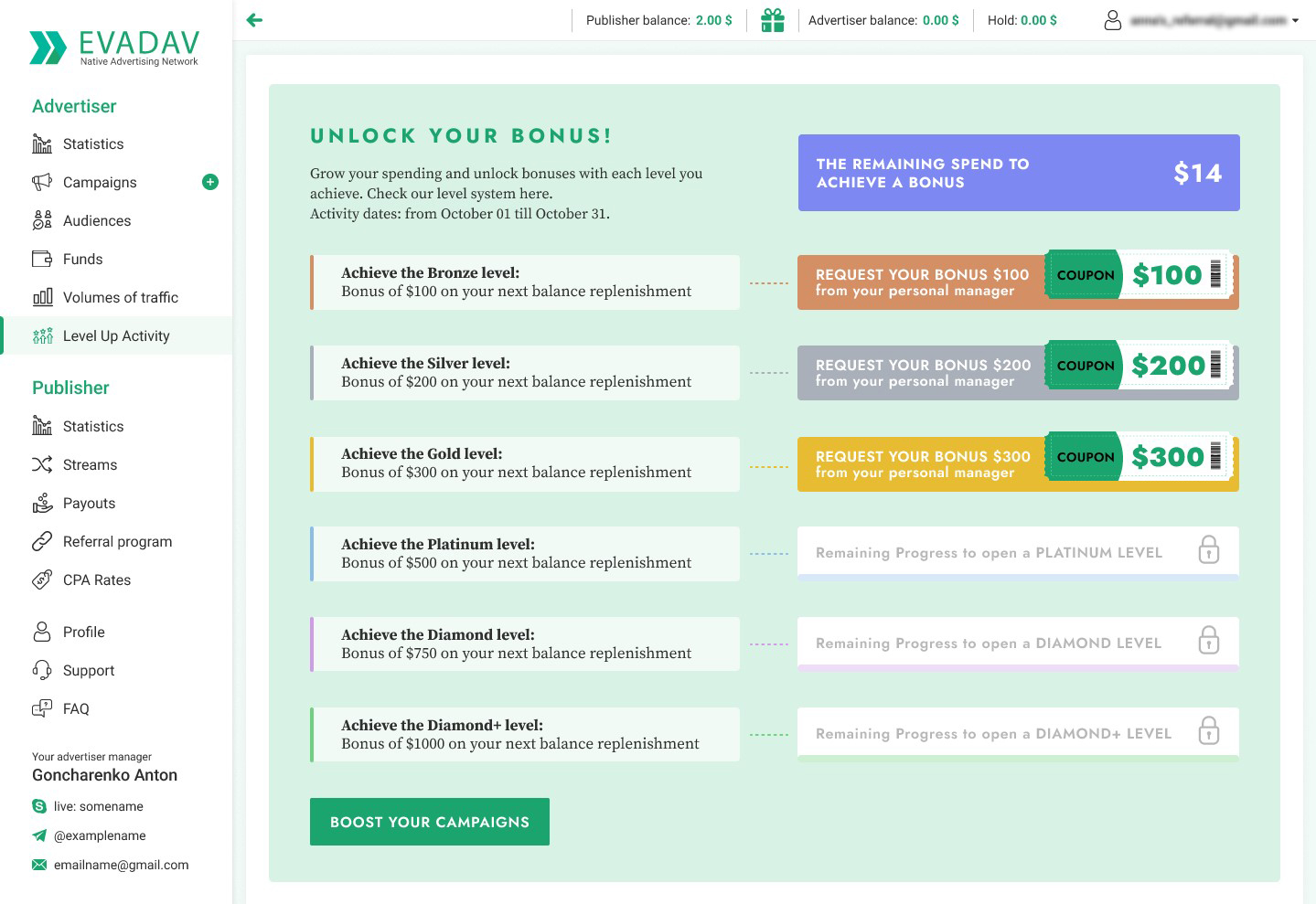 👆Advice from the Evadav team: recommend launching campaigns on:
🧩Formats inpage, push, and pops, this month they are especially good and profitable;
🧩 Top-10 verticals for faster level progression:
❤️dating adult
🕹️gambling
⚙️utility
🖥software
⛓️smartlink
💻push notification
⚽betting
💡trading
🎟️sweeps
📲APK
🧩 Top geo:
🇺🇸United States of America
🇧🇷Brazil
🇮🇳India
🇮🇩Indonesia
🇻🇳Vietnam
🇦🇺 Australia
🇨🇦 Canada
🇮🇹Italy
🇩🇪Germany
🇬🇧United Kingdom of Great Britain and Northern Ireland
🇫🇷France
🏃‍♂️The marathon will last until October 31, so don't miss your chance to multiply profits.
📌Create new campaigns, scale existing ones and get wow bonuses when you level up →

Read also: Best Crypto Offers 2022