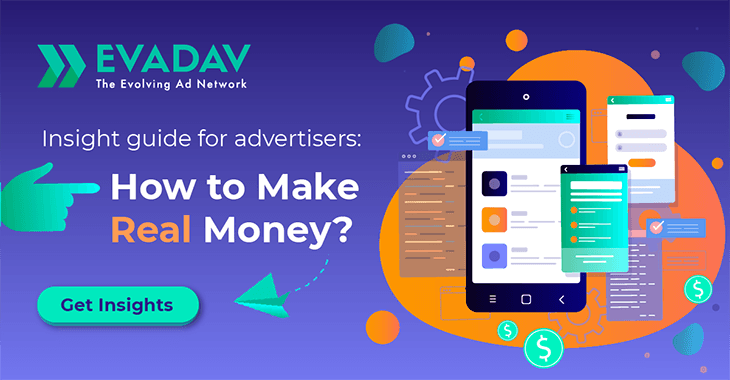 Ads world guideline
Insights for Advertisers:
How to Make Great Money with Evadav?
📲 Digital marketing goods and services demand a more complex approach and thought through strategy each year. Otherwise you'll face bad conversion, budget waste, and the worst – business closure.
But what one needs to do to not only keep the lights on, but make really big money?
The Evadav team has prepared a klondike of useful information about formats, the best verticals and geo, sources, and system updates in one guide.
💡 The main insights for advertisers – are the answers to the main questions:
✅ what format to choose according to your goals and how;
✅ what criteria should be considered while choosing format;
✅ what pros and cons of the each of them should be reviewed;
✅ what mistakes are better to be avoided, not to get into trouble;
✅ what tips are worth following to make real money.
By reading this guide you'll have a detailed map of opportunities Evadav can give to you, and also an understanding how to use it properly.
Don't waste your time, read more by following 👉 the link!
⚠️ If you are still not among Evadav publishers and advertisers, then you have a great opportunity to sign up and review all the benefits of working with us.