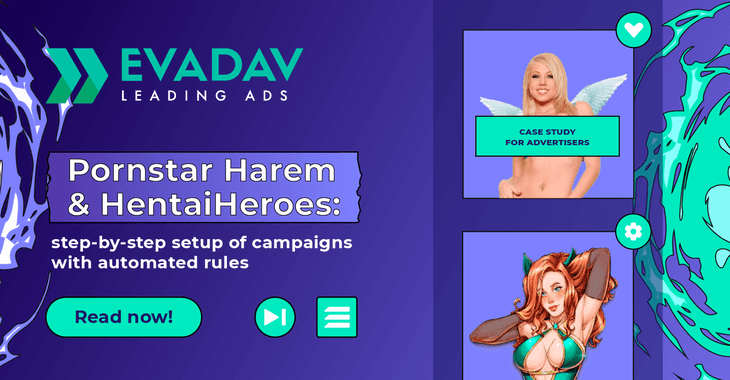 Testing 18+ Gaming offers on Tier 1 with minimum budgets
😎 Hello, EVADAV-ers!
Gaming is one of the largest and most profitable verticals in traffic arbitration. Today, we are interested in gaming sub-vertical — browser games for 18+.
We've got a smoking hot case with two offers from GamingAdult — Pornstar Harem and HentaiHeroes. The set brought advertisers little profit but allowed them to test sources for future campaigns.
How to test and promote gaming from the 18+ category, how to approach the audience, where to collect traffic — we put all this together for you in a case study.
I set:
Offer type/offer: Gaming 18+/Hentai Heroes (browser game)

Ad format: inpage

Affiliate network: GamingAdult

Geo: Canada

Payouts: CA Mobile — €0.60/CA Desktop — €1.80

Targeting: Mobile/Desktop (Android 6-13, Chrome, Samsung, WebView).

Campaign period: 19.05.23 – 15.06.23

Total budget: $19,38

Total earned: $0,60

Net profit: $-18,78

ROI: -96,90%
II set:
Offer type/offer: Gaming 18+/Pornstar Harem (browser game)

Ad format: инпейдж

Affiliate network: GamingAdult

Geo: Italy, Great Britain, USA, Germany, France

Targeting: Desktop/Mobile (Android 6-13, Chrome, WebView, Samsung)

Campaign period: 19.05.23 – 24.06..23

Total budget: $193.11

Total earned: $250.25

Net profit: $57.14

ROI: 29,59%
About offers
For the first set, the authors of the case chose the Hentai Heroes. Ten million users worldwide play this 18+ browser game — great graphics, hot dialogues, slightly westernized characters, and endless sexual adventures.
The player's goal is to gather a harem, which, in addition to physical pleasure, brings income to the master of the harem. The user can move to new locations and enjoy various Hentai stories.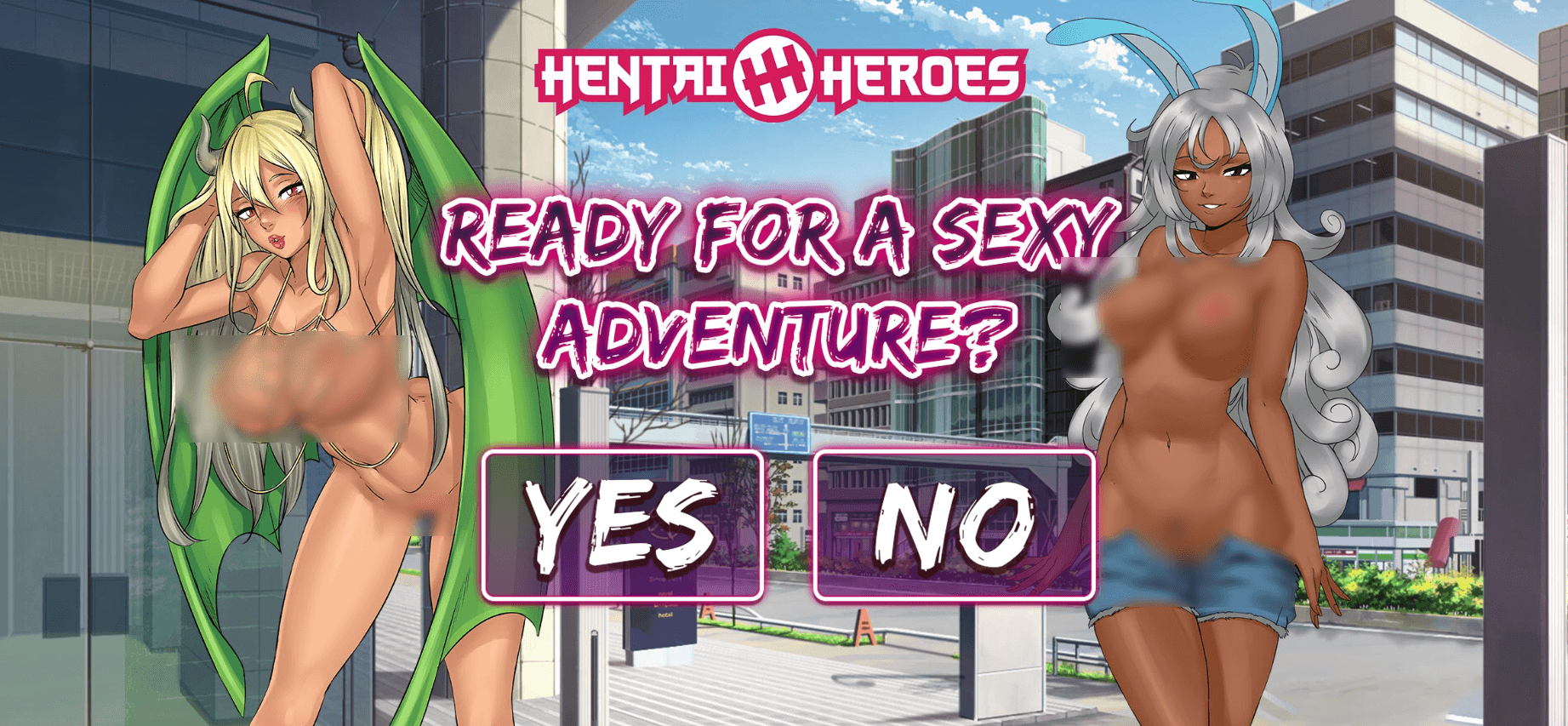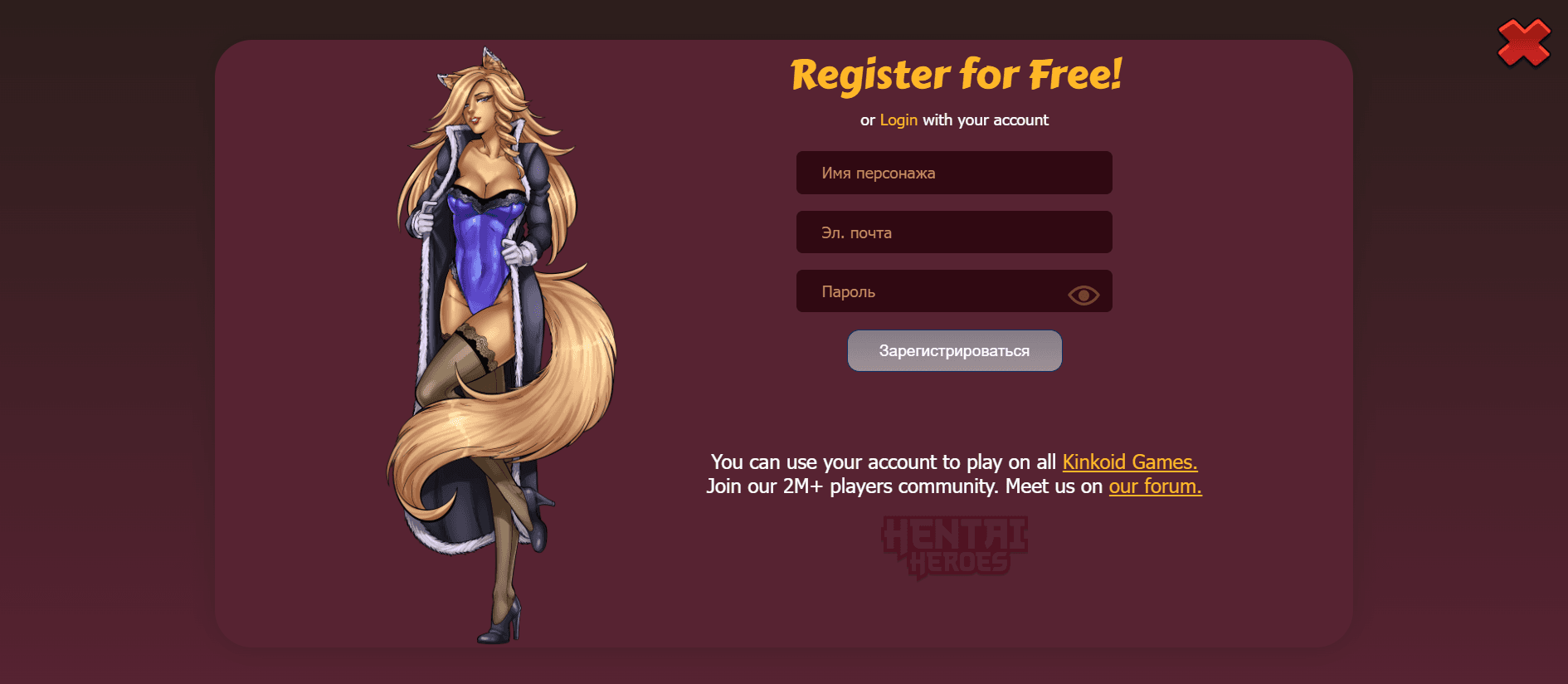 Before the free sign-up offer to continue the game, the player can play it, understand the functionality, and evaluate graphics, plot, and additional features inside the game.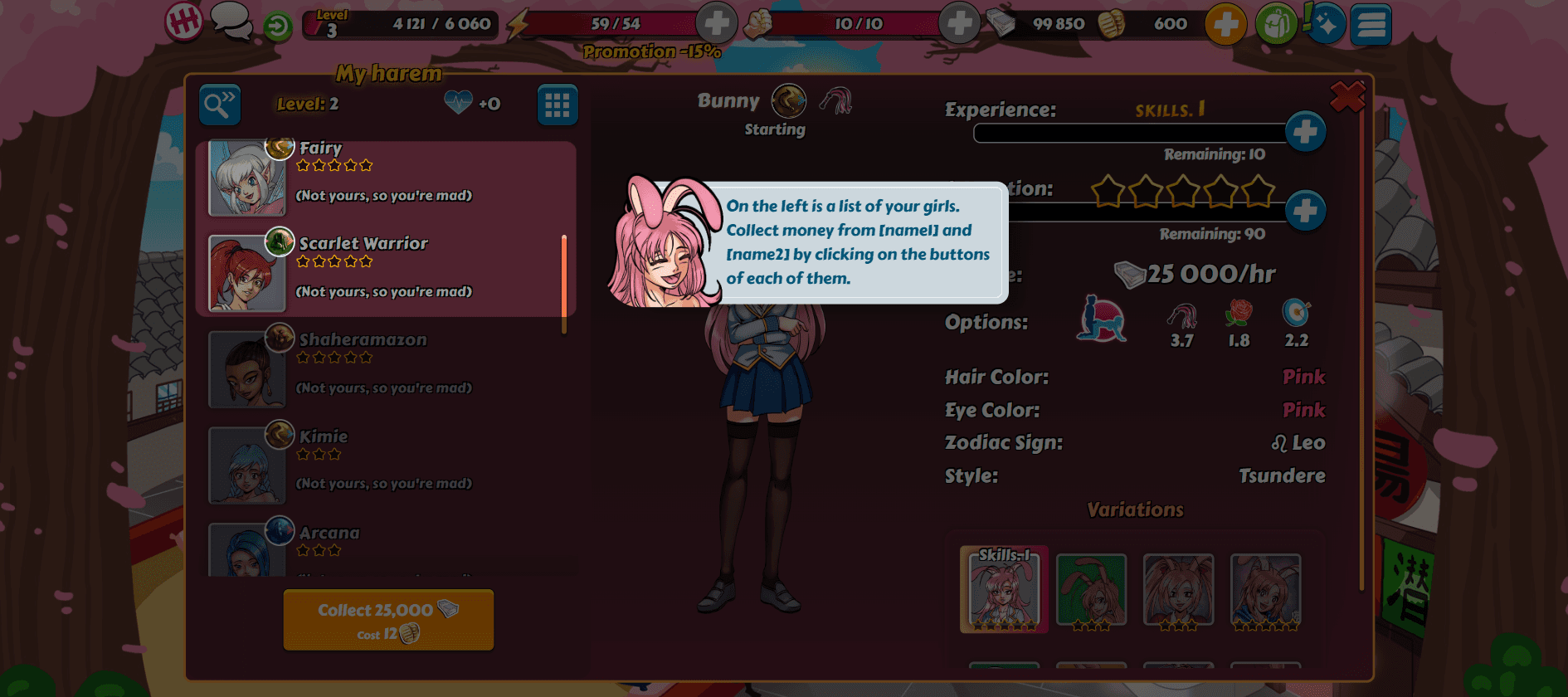 Hentai Heroes is available on mobile and desktop devices. From the first steps, the user will have no questions about the level of uncensored content. The partner offers traffic from 12 geo and good payouts for conversion:
| | | |
| --- | --- | --- |
| | Desktop | Mobile |
| 🇩🇪 Germany | 2.00 € | 0.65 € |
| 🇫🇷 France | 1.10 € | 0.40 € |
| 🇨🇦 Canada | 1.10 € | 0.40 € |
| 🇬🇧 Great Britain | 2.00 € | 0.65 € |
| 🇺🇸 USA | 1.10 € | 0.40 € |
| 🇦🇺 Australia | 1.10 € | 0.40 € |
| 🇧🇪 Belgium | 1.10 € | 0.40 € |
| 🇪🇸 Spain | 0.50 € | 0.15 € |
| 🇮🇹 Italy | 1.10 € | 0.40 € |
| 🇵🇱 Poland | 0.50 € | 0.15 € |
| 🇨🇭 Switzerland | 2.00 € | 0.65 € |
| 🇳🇱 Netherlands | 1.10 € | 0.40 € |
The second offer, tested by the authors of the case, is Pornstar Harem. A similar game where you become a harem owner and go on a hot adventure with porn stars.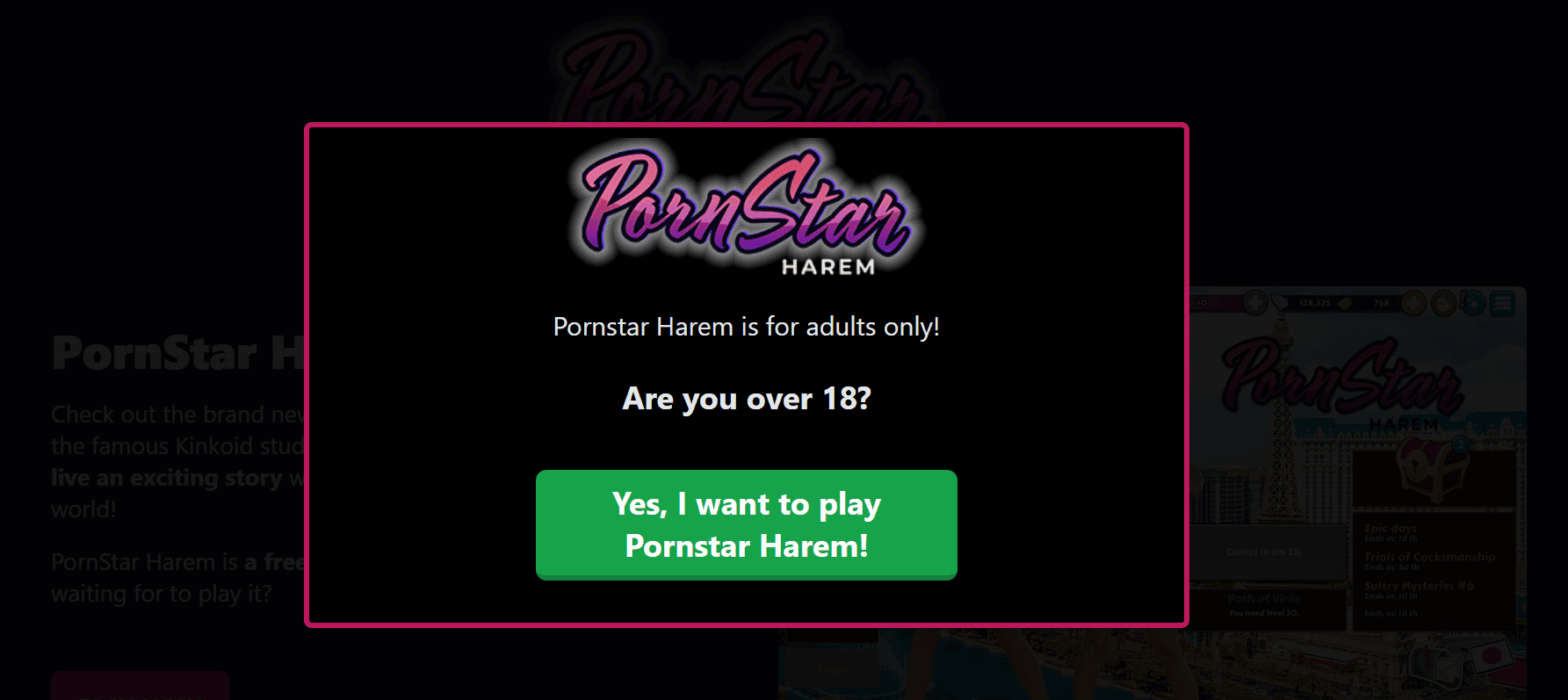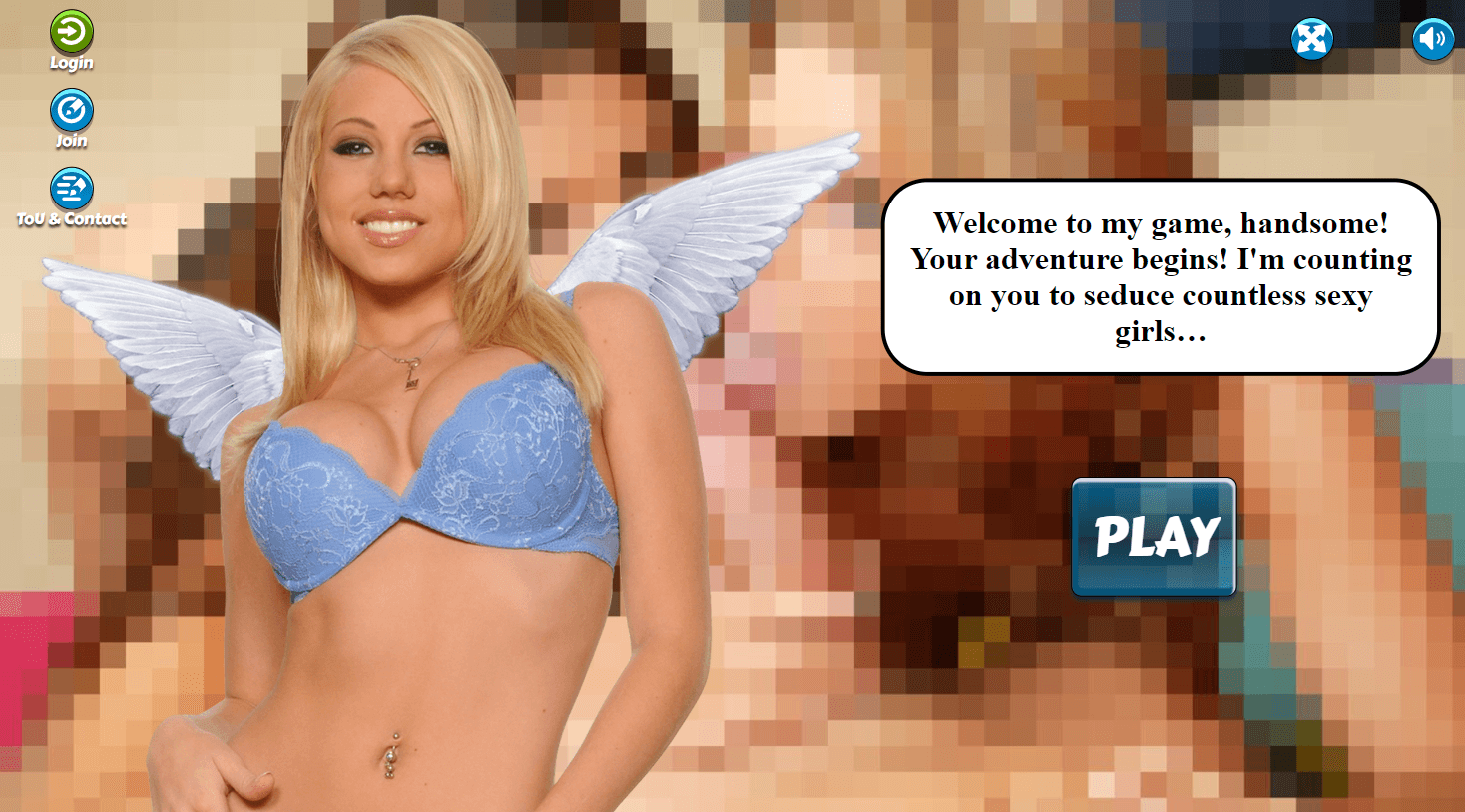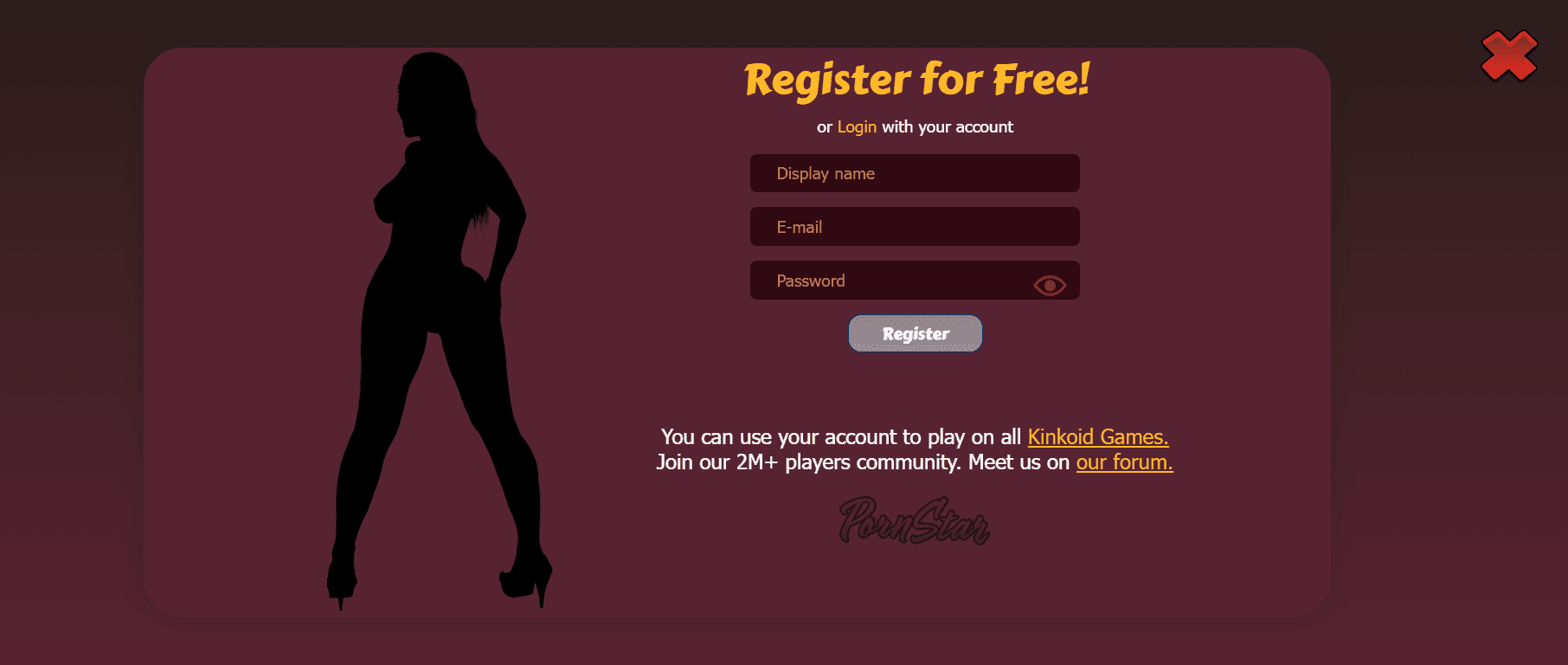 The offers are identical, except that PornStar Harem does not have hentai characters but real porn stars, Only Fans, and Live Cam models that can be made over and stripped.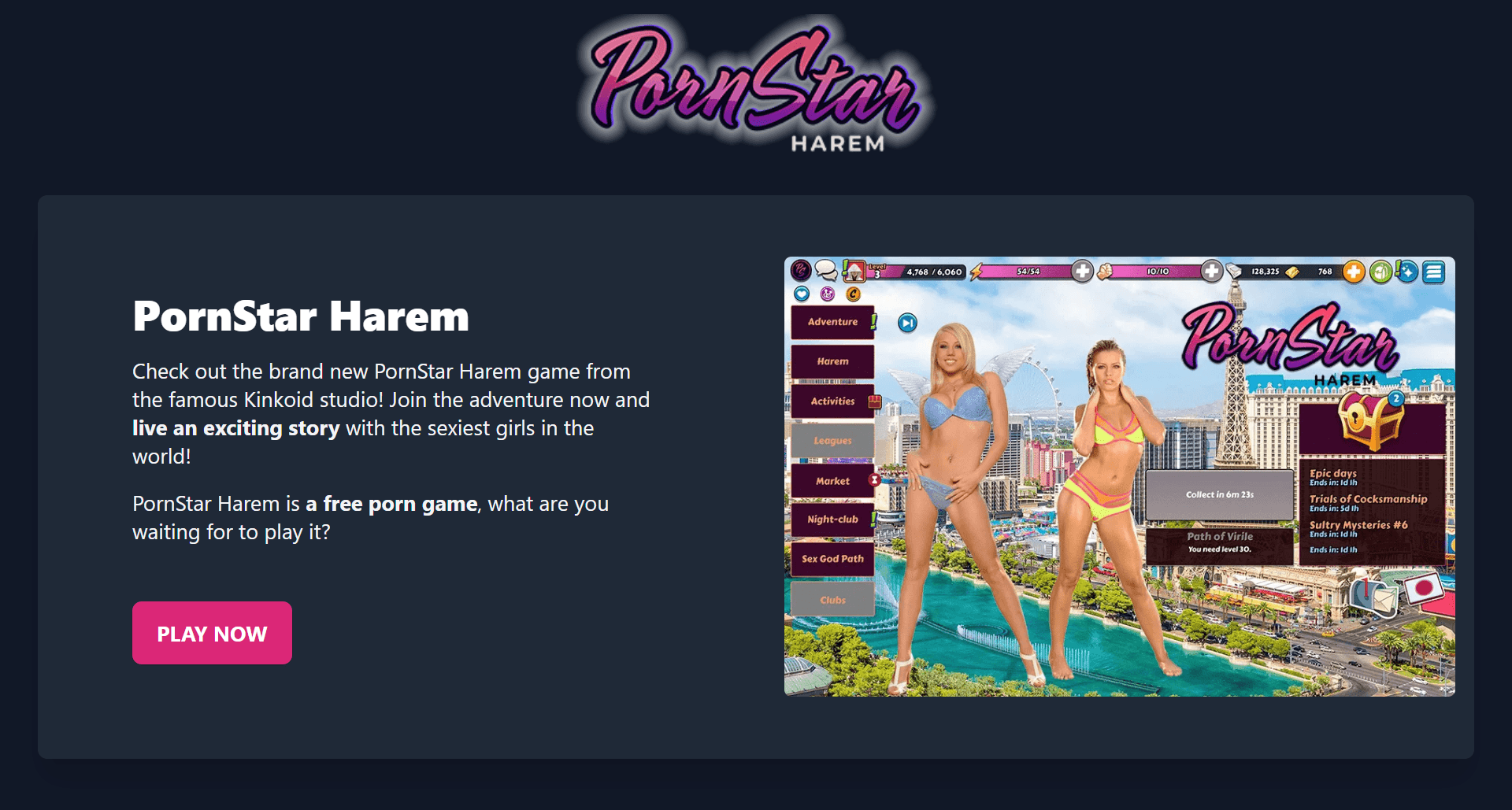 How to promote 18+ gaming offers
Browser games do not need to be downloaded and installed on the device; the user interacts with them in the browser. People will always be interested in games, and with the development and spread of gadgets and the Internet, the niche is only gaining momentum. And people also love sex, so promoting 18+ games is extremely profitable.
Features and potential of niche
The first games with sexual content were launched by the Japanese in the 1980s, and a little later, they spread to the European and American markets. The audience of porn sites wants something new, and in 18+ games, you can not just watch the content of a sexual nature but also participate. The elementary plot, hot scenes, and interactivity attract users.
There are thousands of genres, settings, and directions. Remember rule #34, "If it exists, there is porn of it. No exceptions."?
18+ games can be classic games with awards in the form of erotic photos, sexual parodies on game franchises like GTA, and Japanese games with interactive sexual scenes-based gameplay.
Both large and small projects require regular updates of the player base. Whatever the cool game is, sooner or later, the user will play around and change it to another. One of the ways that developers of such products use to attract a fresh audience is through affiliate programs. And if we're talking about 18+ category browser games, affiliate marketing is the most reasonable and convenient channel available. We don't think there's ever gonna be a gaming offers' shortage, and there's always room for advertisers.
Target audience for 18+ offers
The target audience is men 18-45.
Playing in the browser on the smartphone is convenient; one can quickly switch between tabs. Mobile browser games can be instantly closed. It is a huge advantage for office employees.
What does it mean for advertisers?
Advertising is better to run the hours when the target audience is at work.
Pricing model
Most browser games, including those for the 18+ audience, are free. But inside the game there are usually shops where you can buy extra features.
The user clicks on the advertisement and gets to the game page. By pressing the "Play" button, the user begins to play or proceeds with the tutorial, after which he is asked to perform the target action — sign up, replenish the balance, and purchase the subscription. In some offers, the lead is counted when the user has passed the tutorial stage (tutorial). The advertiser will be credited for conversion if the user has committed a target action. Thus, the current payment model for browser games offers is CPL (SOI or DOI), CPS, and RevenueShare.
Recall that the CPL price model provides payment for a lead. Based on the target action, there are SOI offers with simple user flow, and DOI offers with a two-stage confirmation. In the first case, the traffic is converted easier, but the payouts are also lower.
CPS is a cost for sale (paid registration, subscription, and other conditions requiring an input of payment data).
RevShare is a percentage for every profit a user makes to an offer's owner over the time he interacts with it (for example, while playing the game and replenishing the balance). It is a long-term passive income for advertisers, so offers with a hybrid payment model are more attractive to them.
EVADAV tip:
If you are just starting in advertising, choose CPL offers with a simple flow. It is easier to make a user sign up for the game, than to replenish the account.
Current traffic channels
Advertising 18+ games, as you understand, is prohibited on most platforms. But there are effective channels for such offers, for example:
18+ thematic sources (sites with porn content, online 18+ stores, forums and communities) have the most loyal and interested audience;

streaming platforms like Twitch or YouTube — for this source, you need the most "gentle" creatives, otherwise advertising will not pass the moderation;

teaser networks — many advertisers have long forgotten this source, but there is still a pool of cheap traffic, users are used to 18+ advertising and click good;

social media — almost half of all gaming traffic comes from Facebook, Twitter, TikTok, Instagram, where sexual advertising is also prohibited, but cloaking still works and helps to pass the moderation;

websites for gamers — the target audience of gaming offers lives here as well. But if you want to hit the target with hentai games, look for thematic resources for manga and anime fans;

influencers and streamers — a challenging and expensive way to promote 18+ browser games, but here is the most relevant audience;

advertising networks — here you can buy traffic tailored for different verticals. For example, EVADAV offers traffic from exclusive platforms with 18+ content, minimal bids, the most effective advertising formats, and flexible targeting — ideal for affiliates.
Advertising formats for 18+ offers promotion
The funnel for a browser game offer consists of an advertisement, a pre-lander, and a landing page. The brighter, more dynamic, and more attractive the banner or pop-up notification visual, the higher the CTR.
Interact with the audience, promoting 18+ games through push, popunder, inpage, and native. Each game is individual; you can only find the right format and approach with tests.
EVADAV tip:
choose an advertising network with different advertising formats and a pool of options on their configuration. In EVADAV, the ability to fine tune visuals and custom styling widgets allow you to create maximum clickable creatives.
Efficient creatives for a 18+ audience
You can look for ideas for 18+ games creatives in spy services. But do not copy them; optimize them for your offer and target audience. Remember, even the most clickable creatives fade out sooner or later. It is better to be inspired by other people's ideas and make unique creatives.
To make creatives for 18+ gaming offers bring many clicks:
make them bright and dynamic;

demonstrate the process or features of the game — interesting moments, characters, rewards;

stick to the visual style of the game — color scheme, design, and tone of voice, so that there is no visual dissonance;

use a minimum of text — here, it is more important for users to see the offer than to read about it;

make them native — whatever format you choose, make sure that advertising looks organically on the page and does not stand out against the background of the main content;

show emotions from the game;

suggest the user choose a character;

simulate a dialogue with a potential player;

use subtitles and CTA text for those who view the ad without sound;

include keywords in creatives so that you can find an offer in SERP;

Show game chat where supposedly participants communicate beyond the game — users love interacting in parallel in the real and virtual worlds;

use reviews and discussions in creatives for TikTok.
EVADAV tip:
Use the pre-rolls or gif banner in push and emails. The target audience of the gaming vertical perceives content visually.
Advertising campaign setup
The advertiser decided to drive traffic with EVADAV inpage. He had previously tested this format with the dating offers and was confident in high quality. In addition, as you know, there are exclusive features that help to get maximum profit, favorable terms of cooperation, and responsive support on the EVADAV platform. Let'so go to the campaign settings:
Let's go through the first set:
The authors took three identical creatives but localized them to each geo. They took their own icon and used an advertiser's gifs for the main image.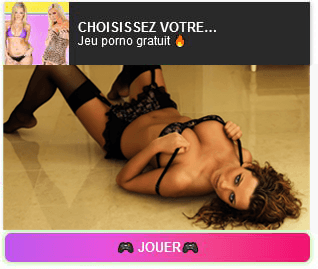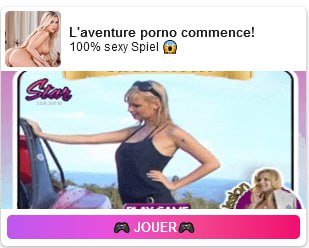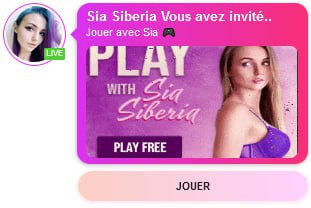 The authors used micro bidding — bids for each source can be seen in the screens below. They created whitelists for all regions except Italy with the expectation that there would be little traffic and automated rules would weed out all non-target traffic. The rest of geo whitelists are extended by tags "dating", "cams", and "games".
Note that micro-bidding is available to advertisers with large budgets who can quickly assemble audiences for whitelists. The account manager enables micro-bidding so that the advertiser can cope more quickly with the competition on profitable pages or where he or she can reduce the price of traffic purchase, thus correlating ROI.
Campaigns targeted mobile and desktop traffic, OS — Android from version 6 to 13, browsers — Chrome/WebView/SumsungBrowser.
Advertising campaign settings for Pornstar Harem offer for Germany: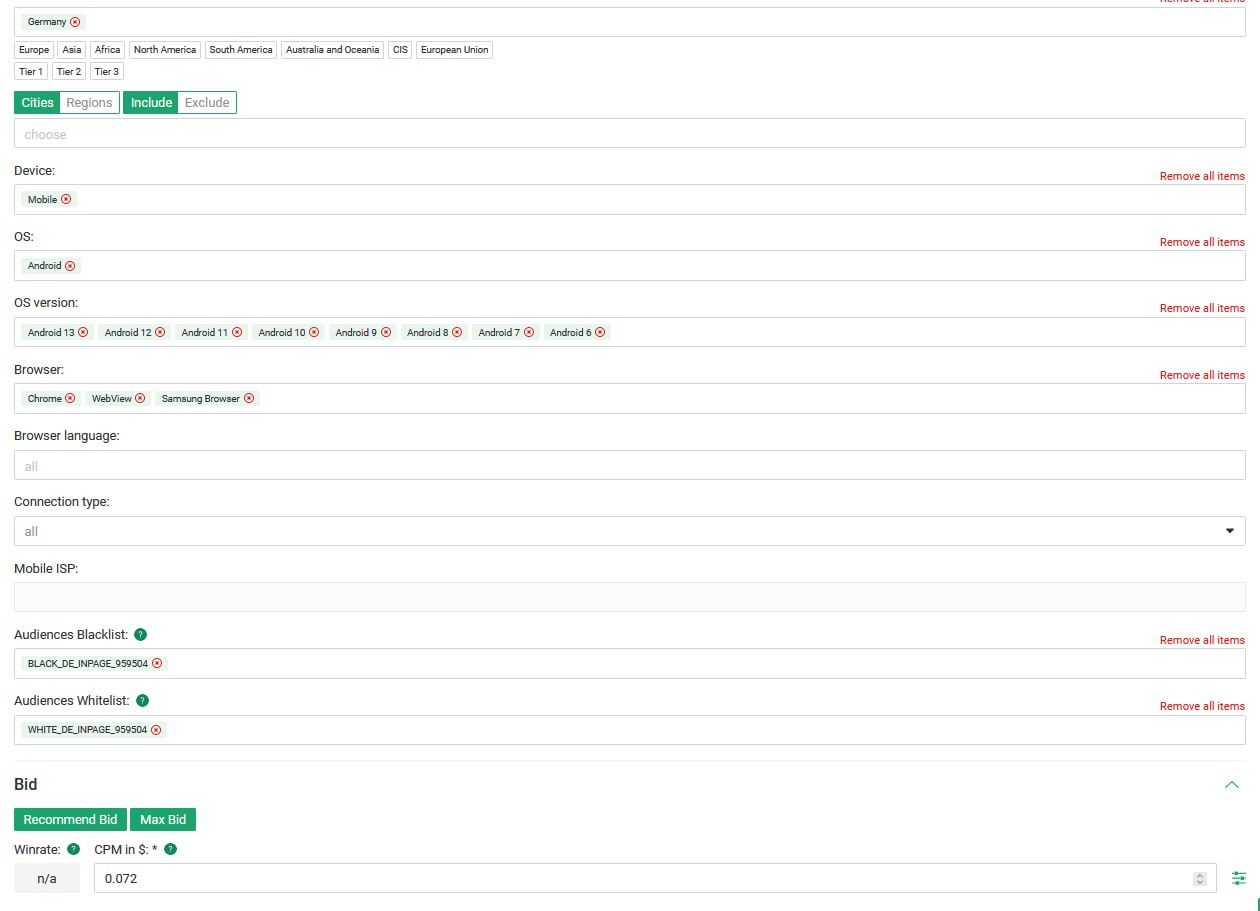 The automated rules stated that all the sources, which will get less than 1500 impressions and CTR — lower than 0.5 in 5 days, will go to the blacklist. Also, all the sites, which made a profit of -$1.2 and lower for seven days in a row, will get to the blacklist. It also included sources, which did not bring the lead in 7 days and cost more than $1.2.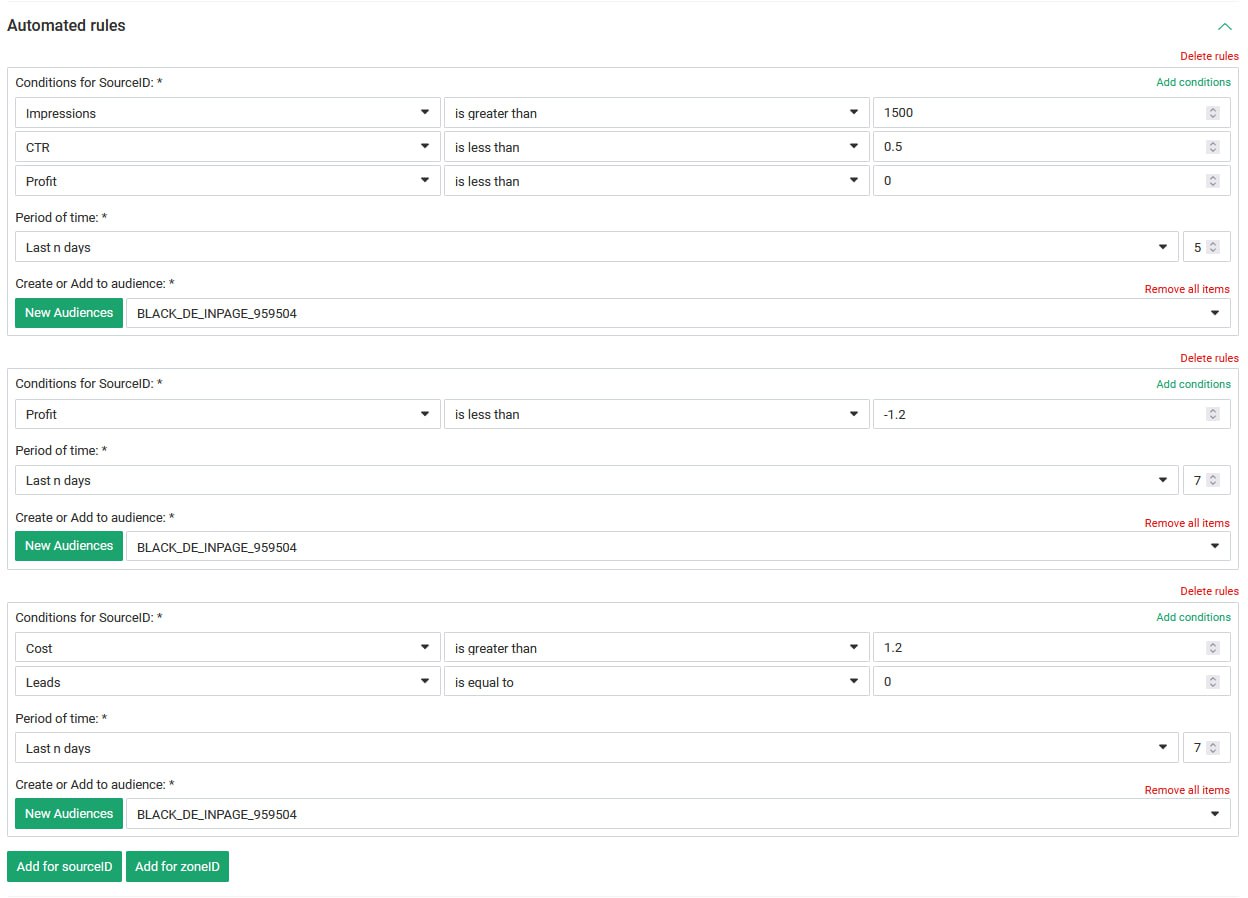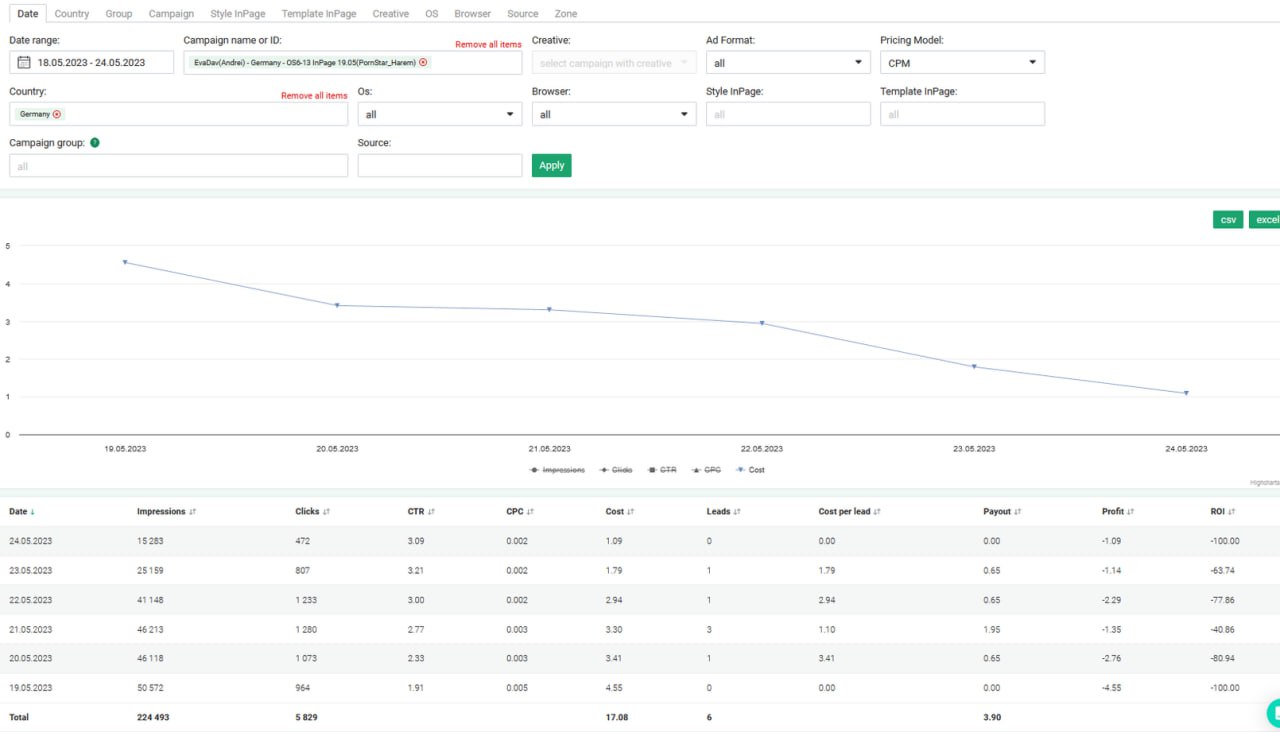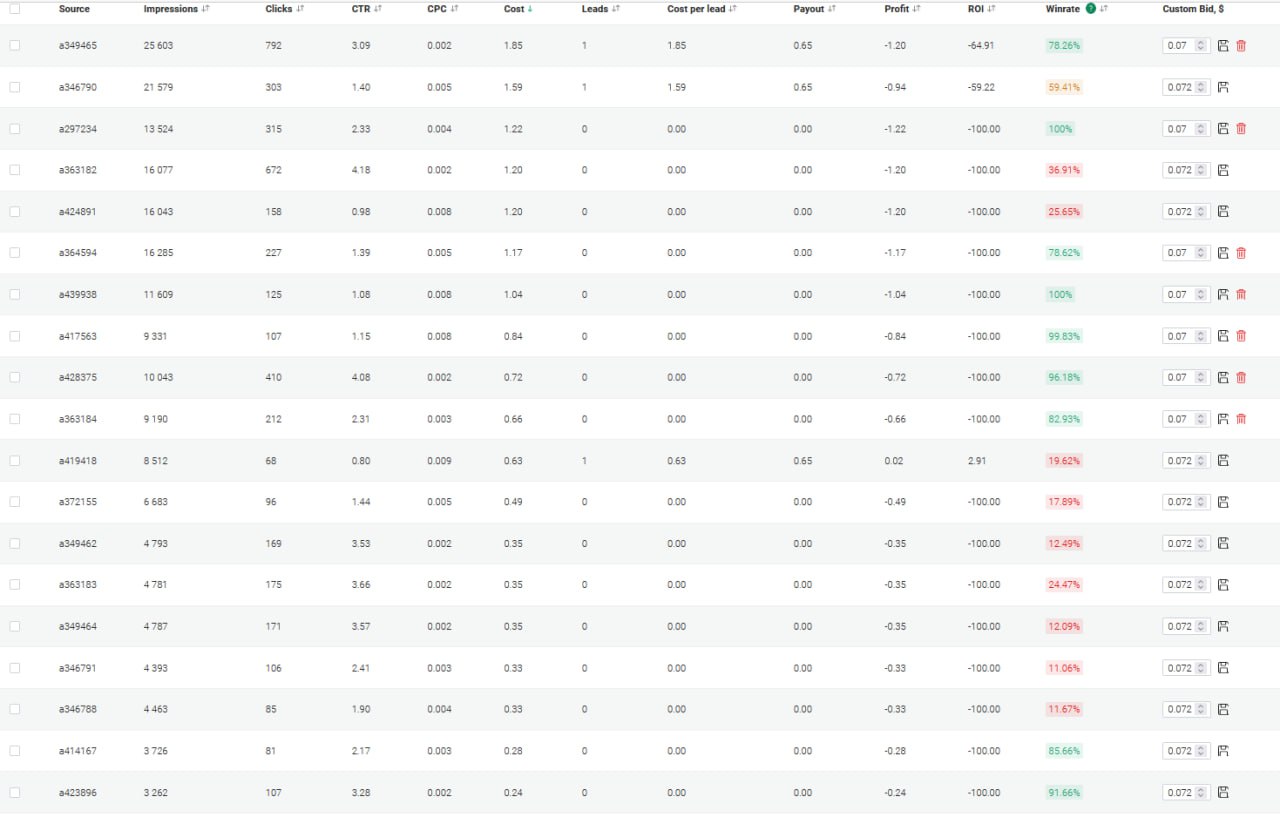 Test result: purchase costs for inpage traffic with CPM 0,072 — $17.03, and profit — $3.90.
Settings of the UK advertising campaign: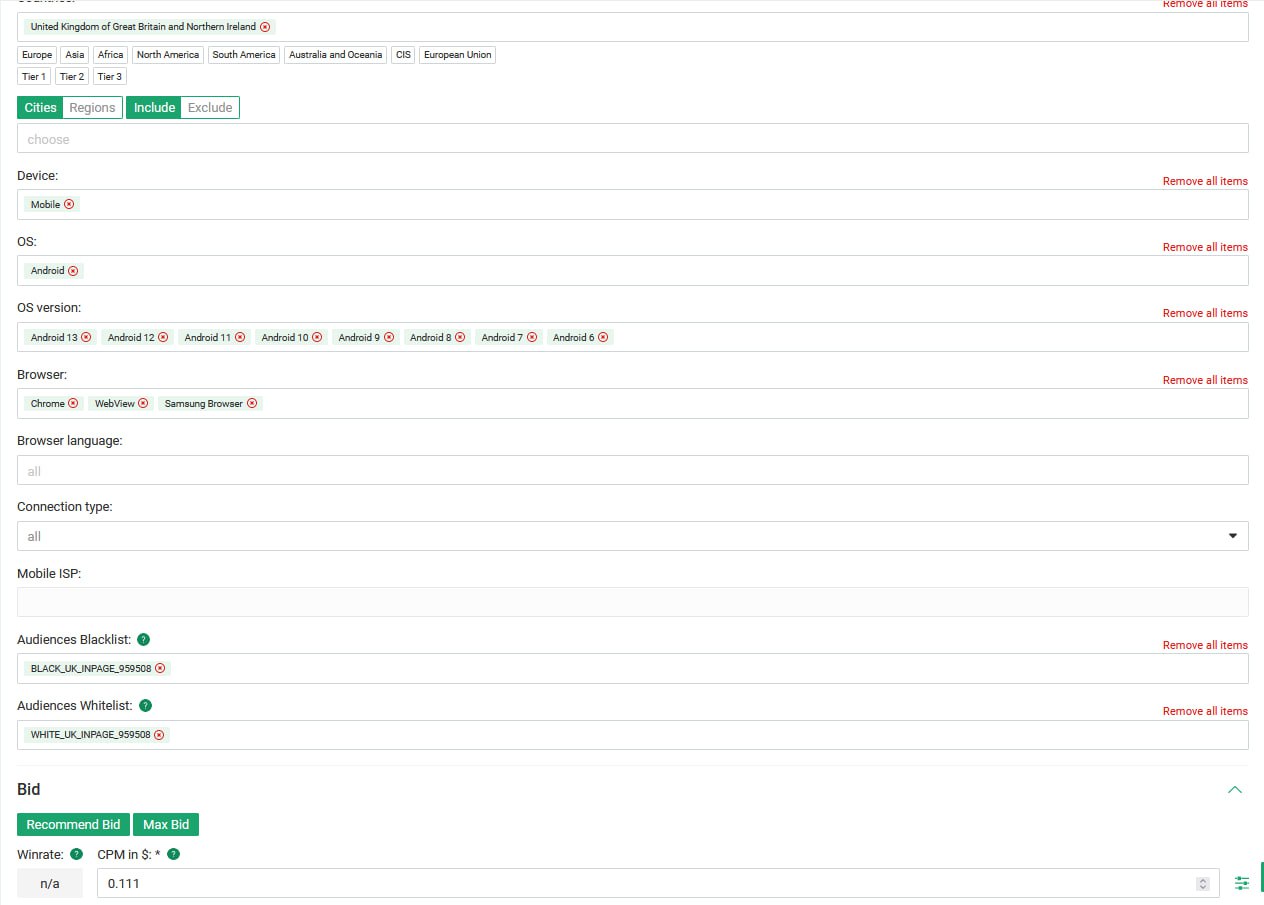 Automated rules are similar to the previous campaign, and only the lower profit limit was set at -$1.1.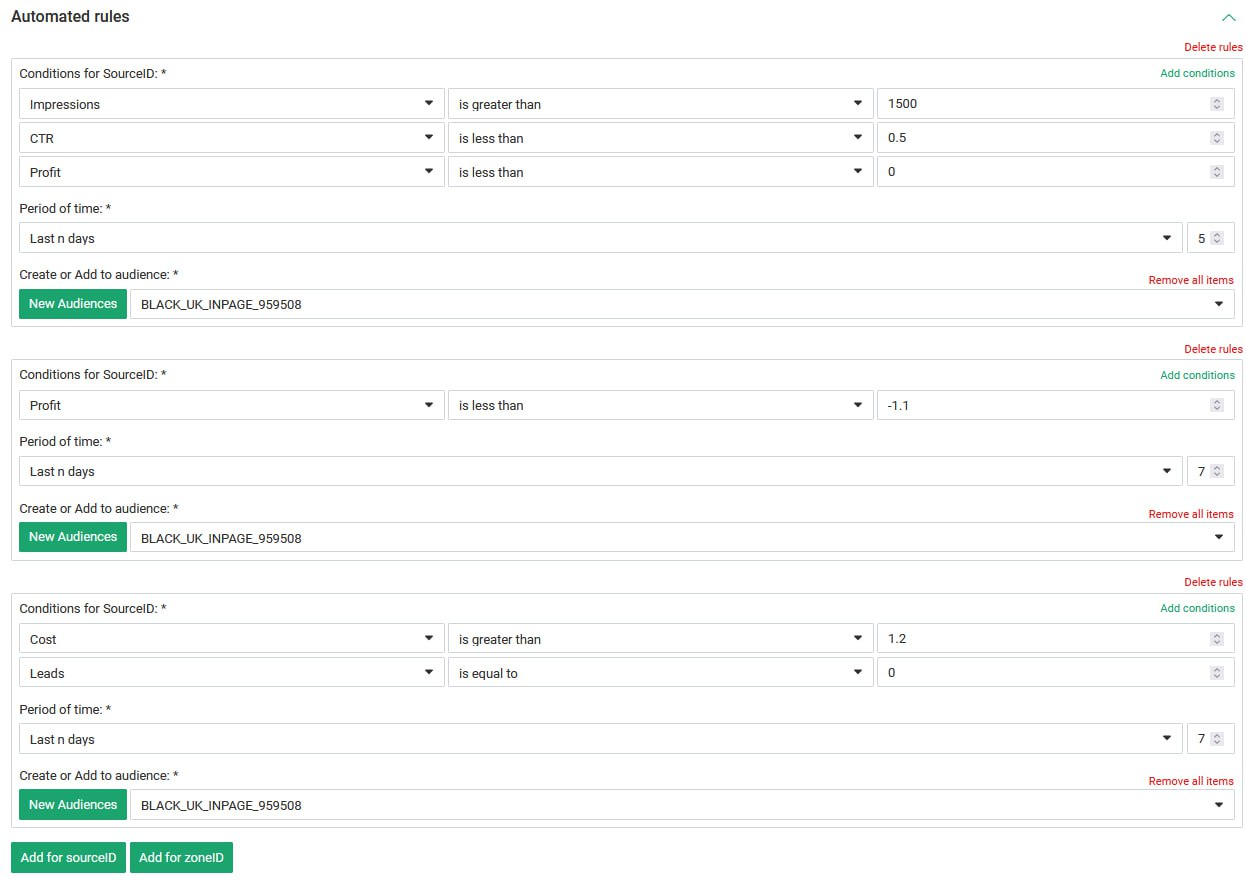 Results of the campaign with inpage traffic from the UK: traffic purchase cost with CPM $0.111 — $14.63, and profit — $1.95.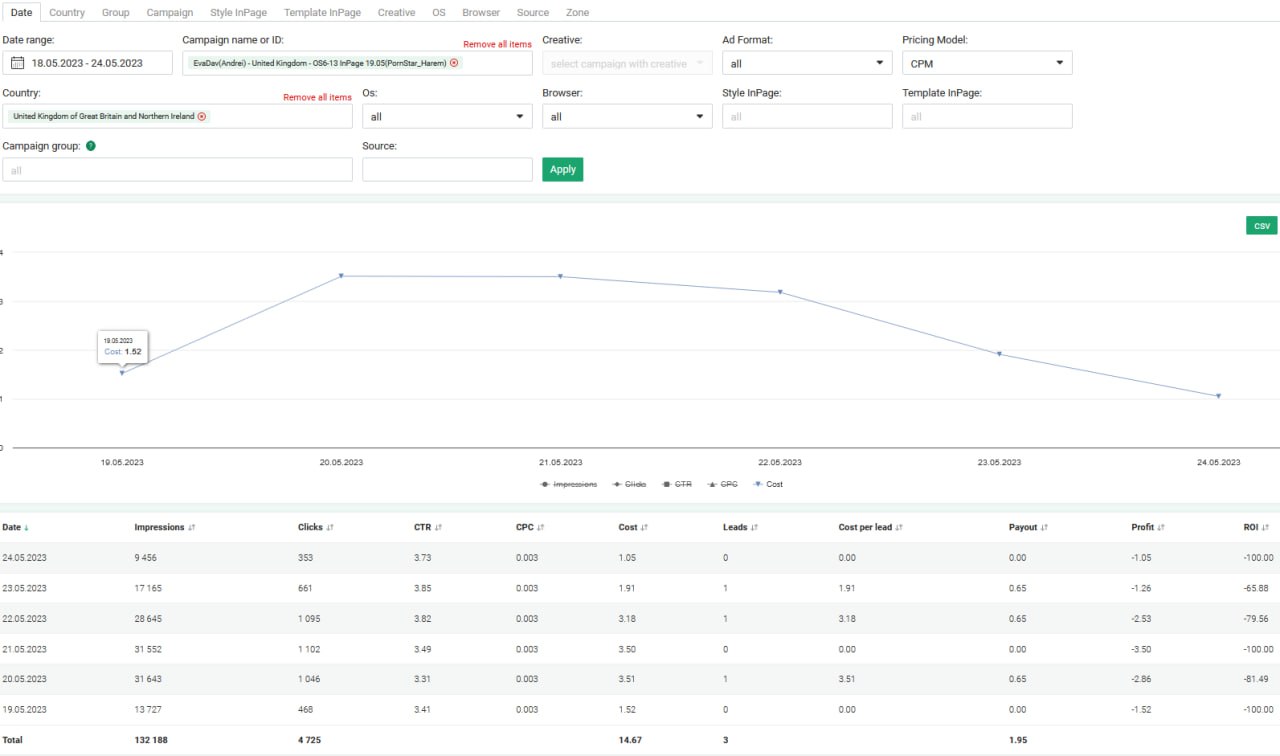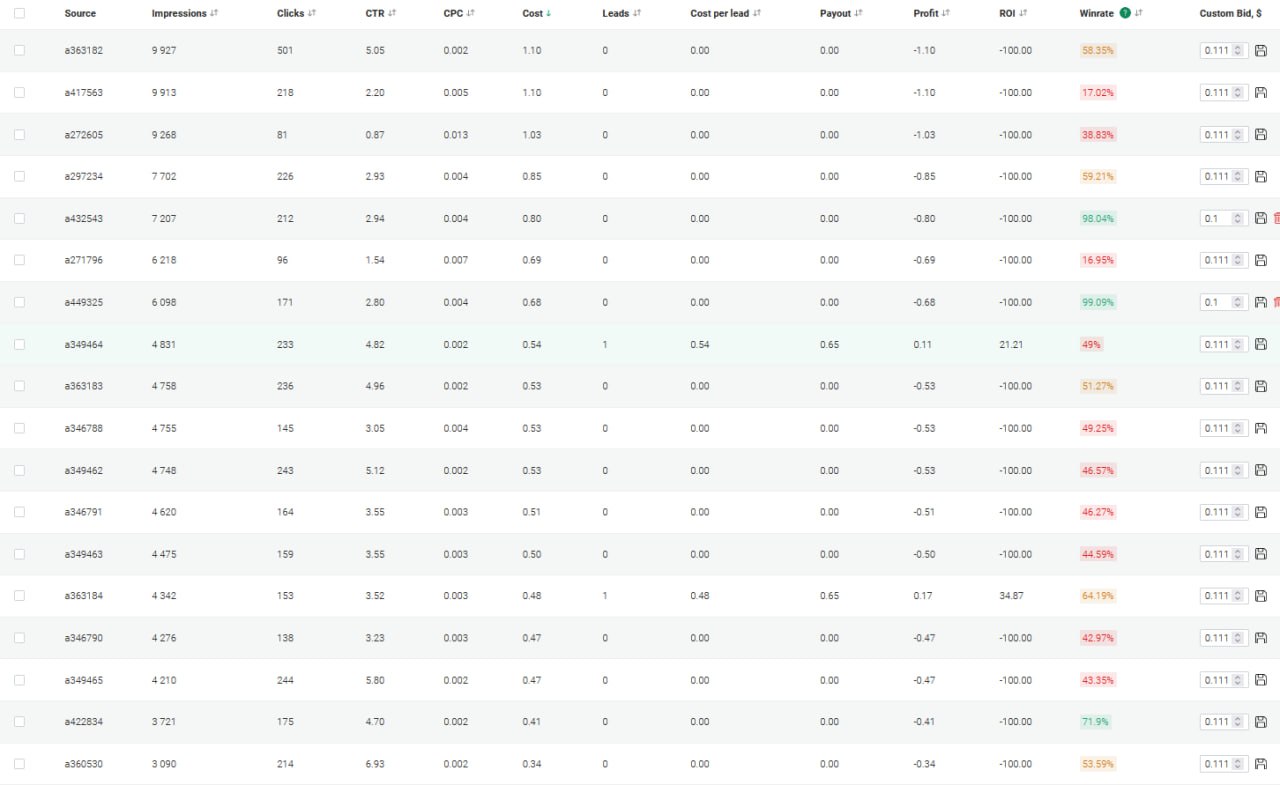 Campaign setup for France: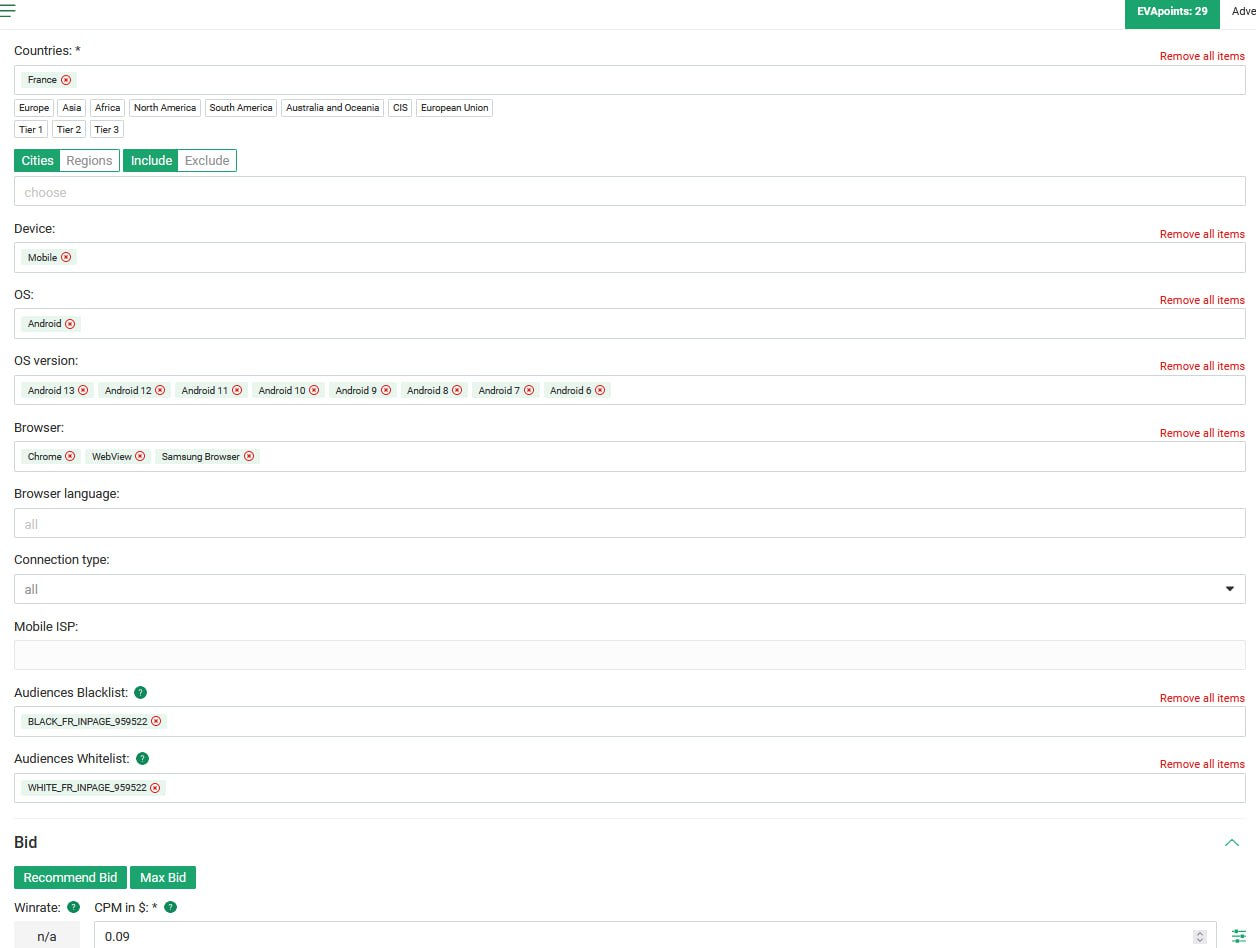 The automated rules are the same; only sources, which gave a profit of less than $1, went to the blacklist.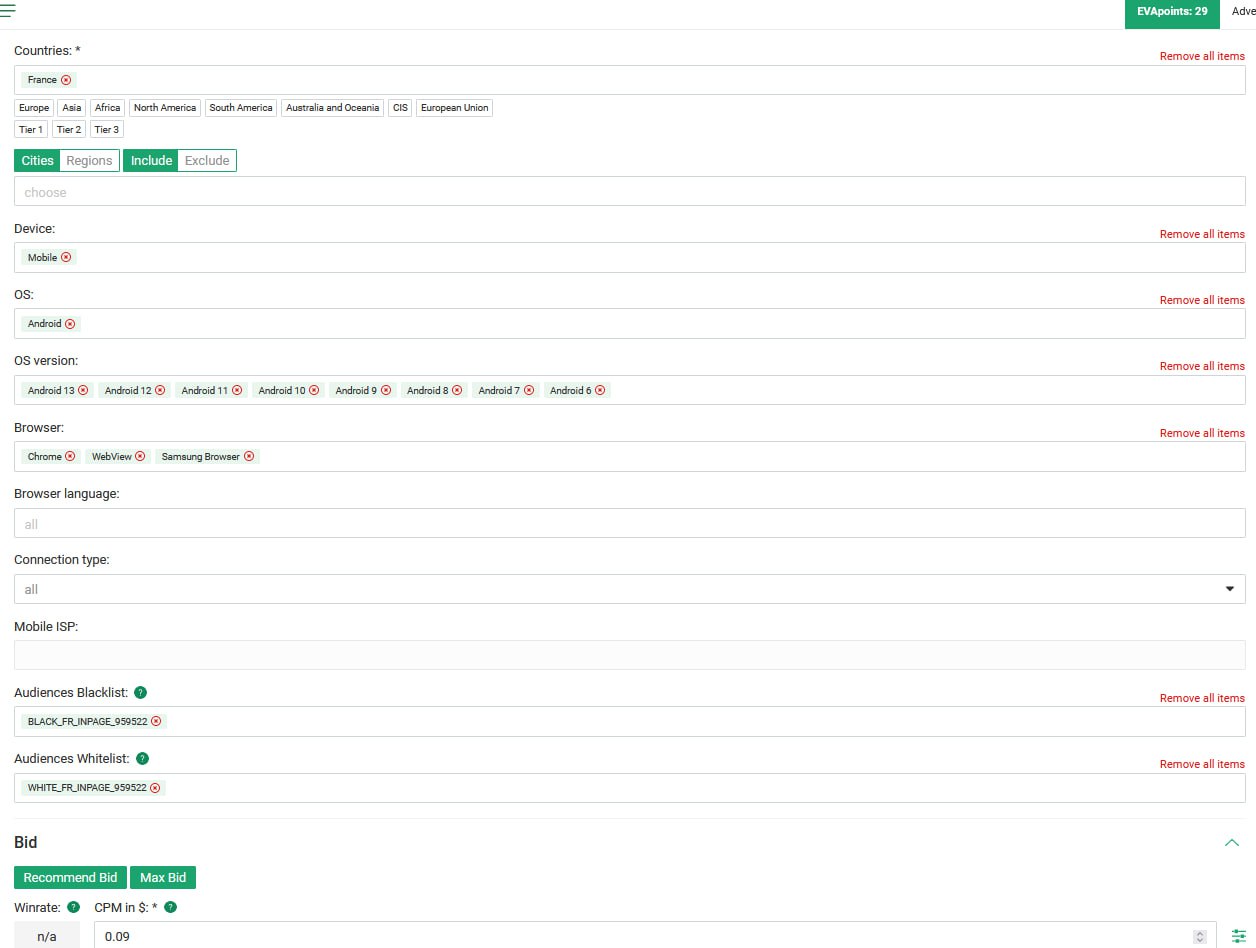 Campaign results for France: ad cost with CPM $0.09 — $10.38, profit — $2.8.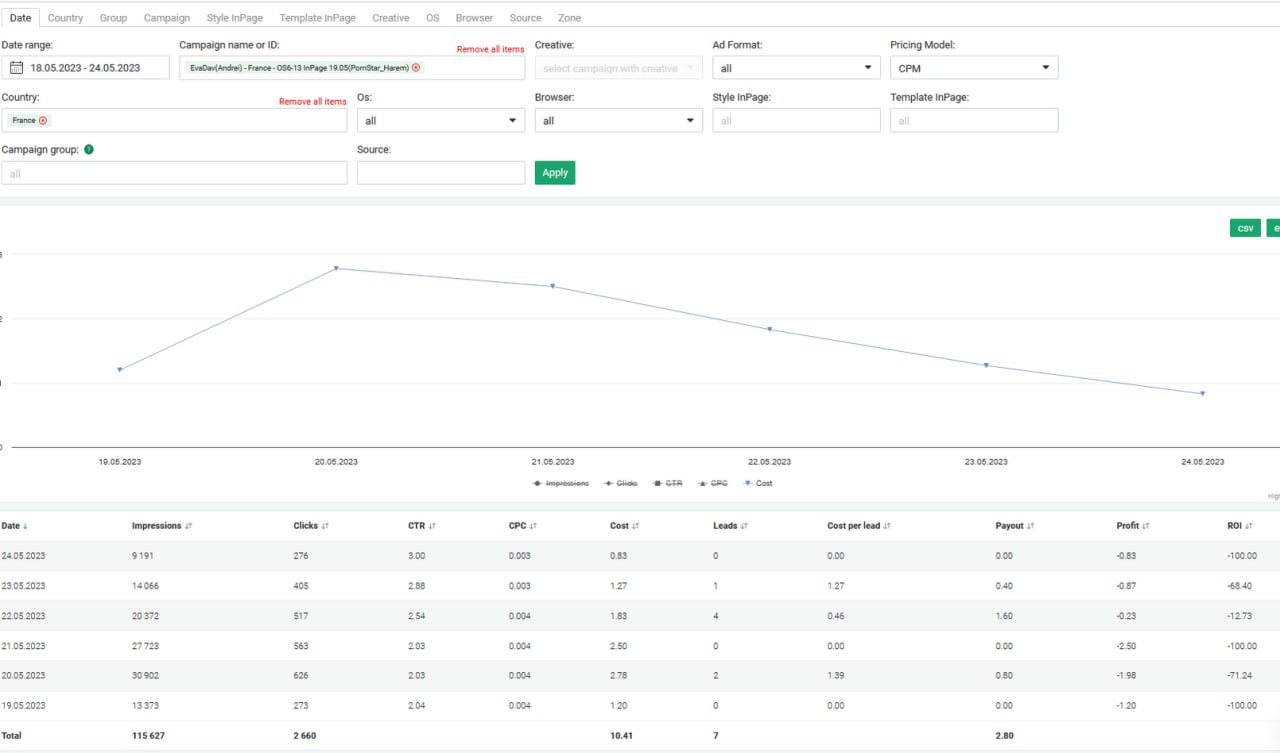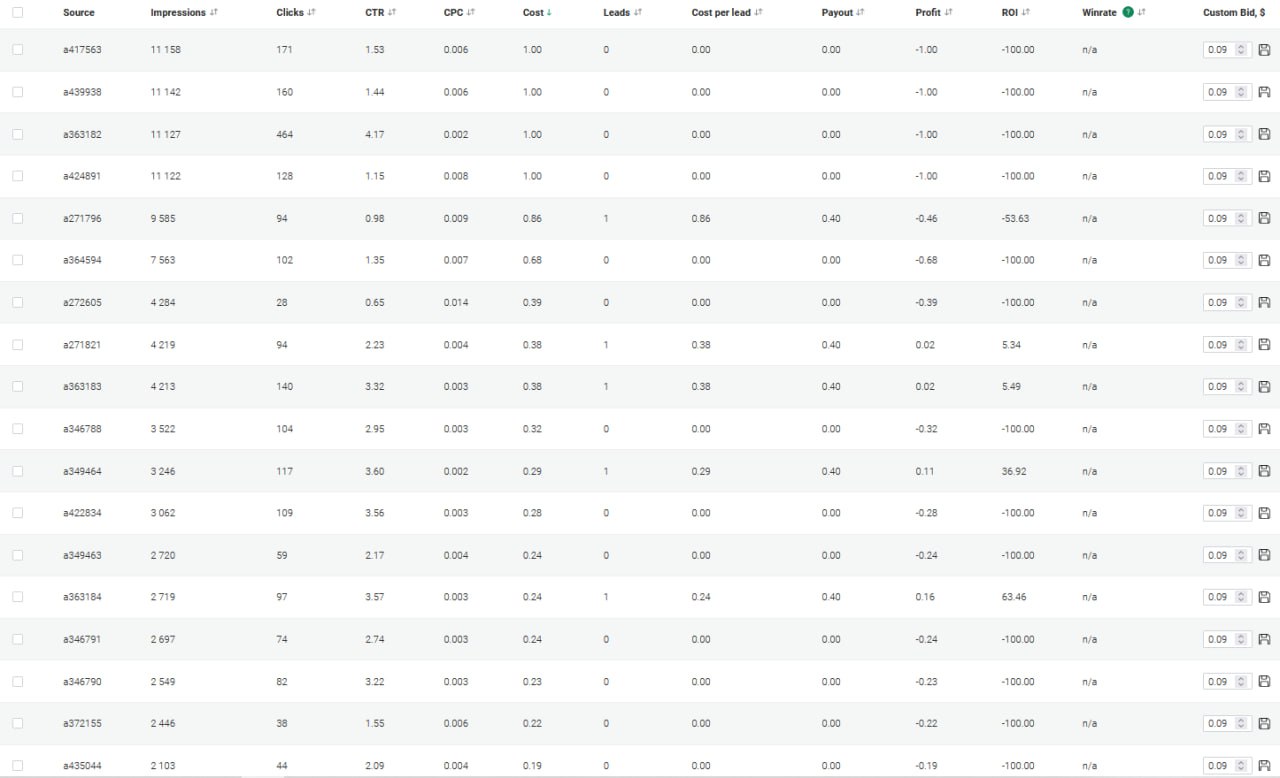 Campaign setup for US: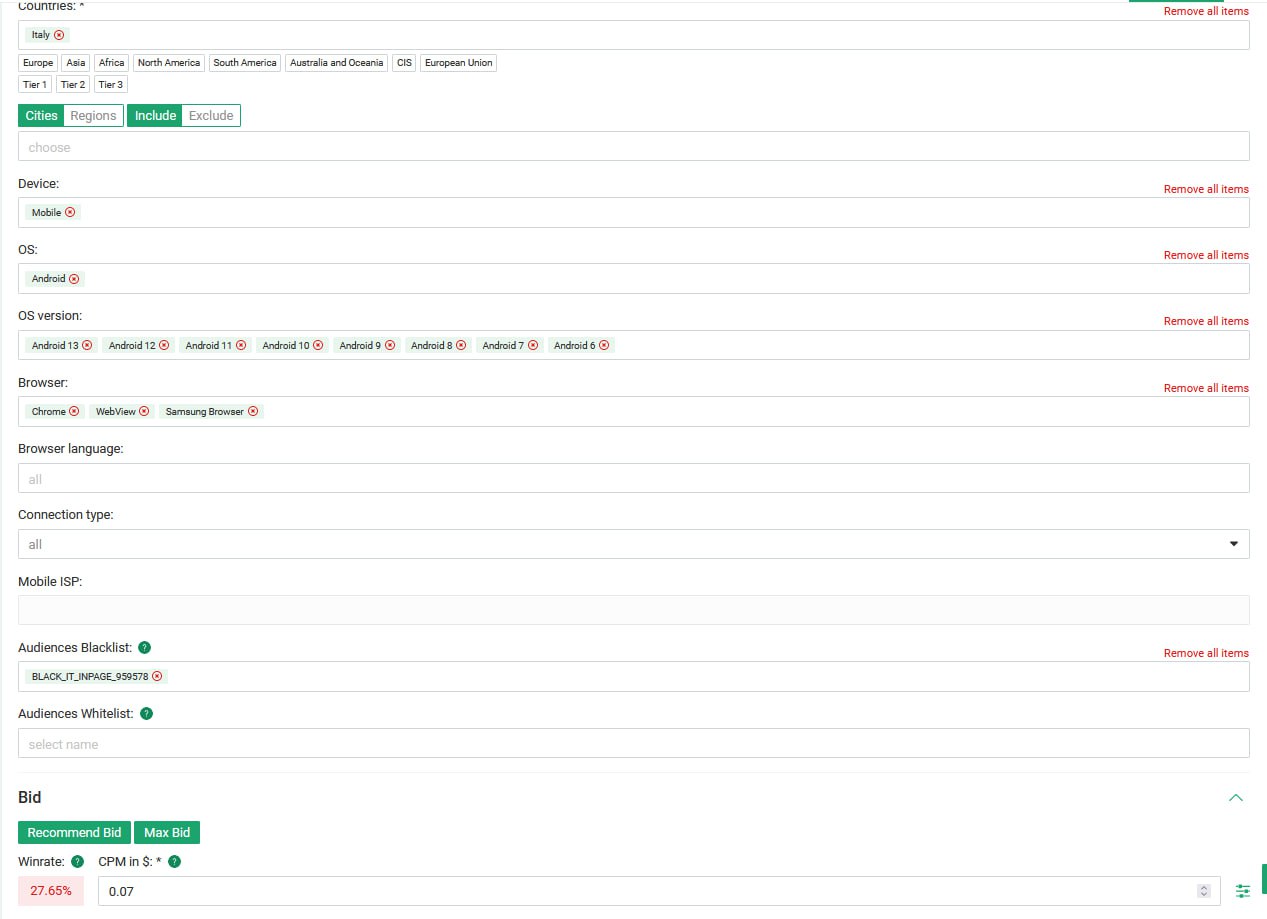 The automated rules settings were the same as for France.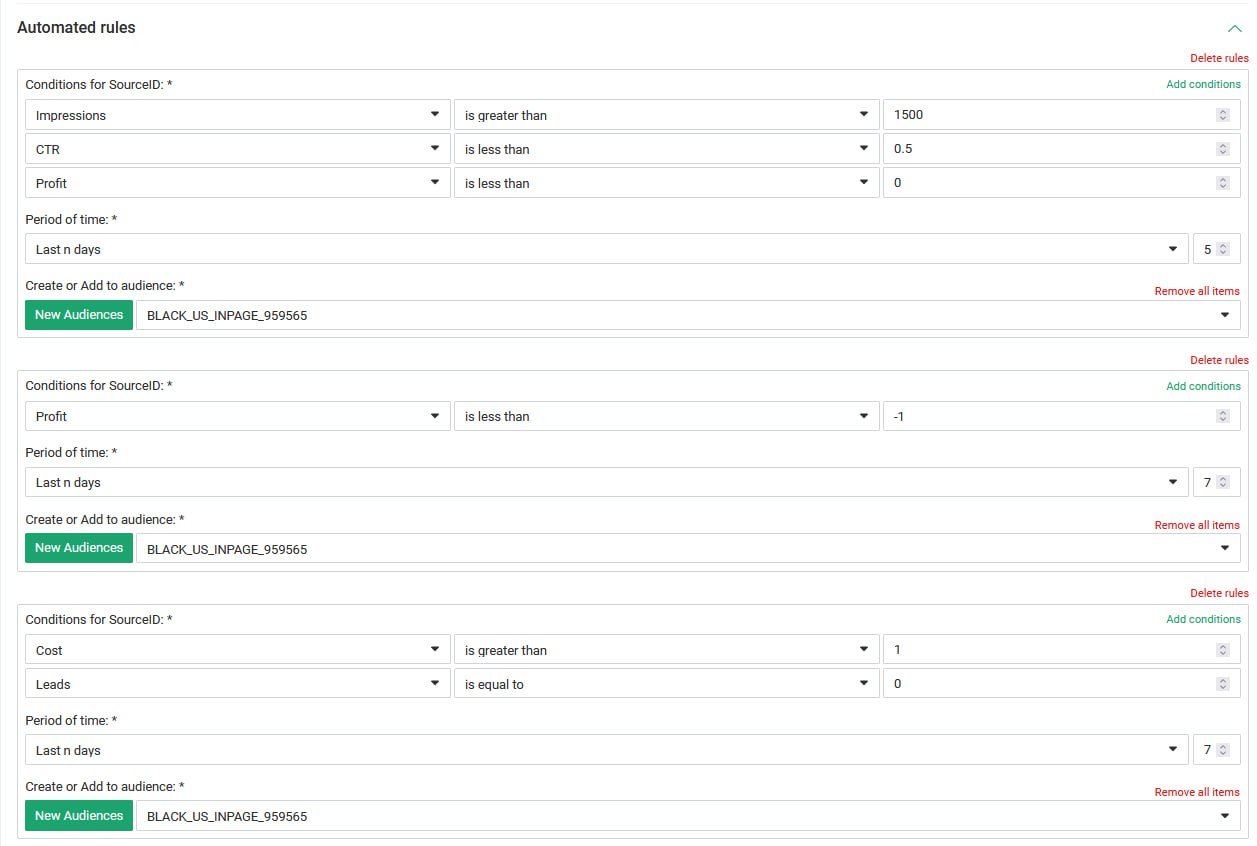 US result: advertising cost with CPM $0,1 — $34.03. Campaign made profit — $7.6.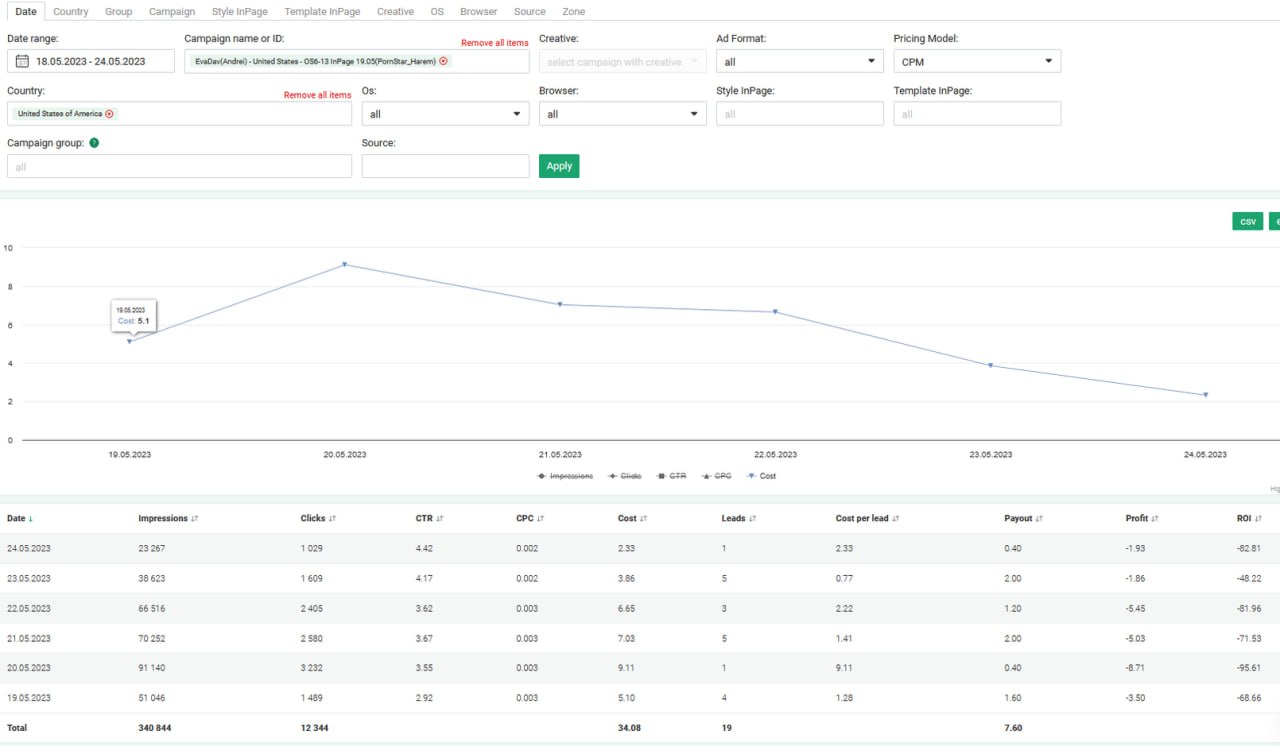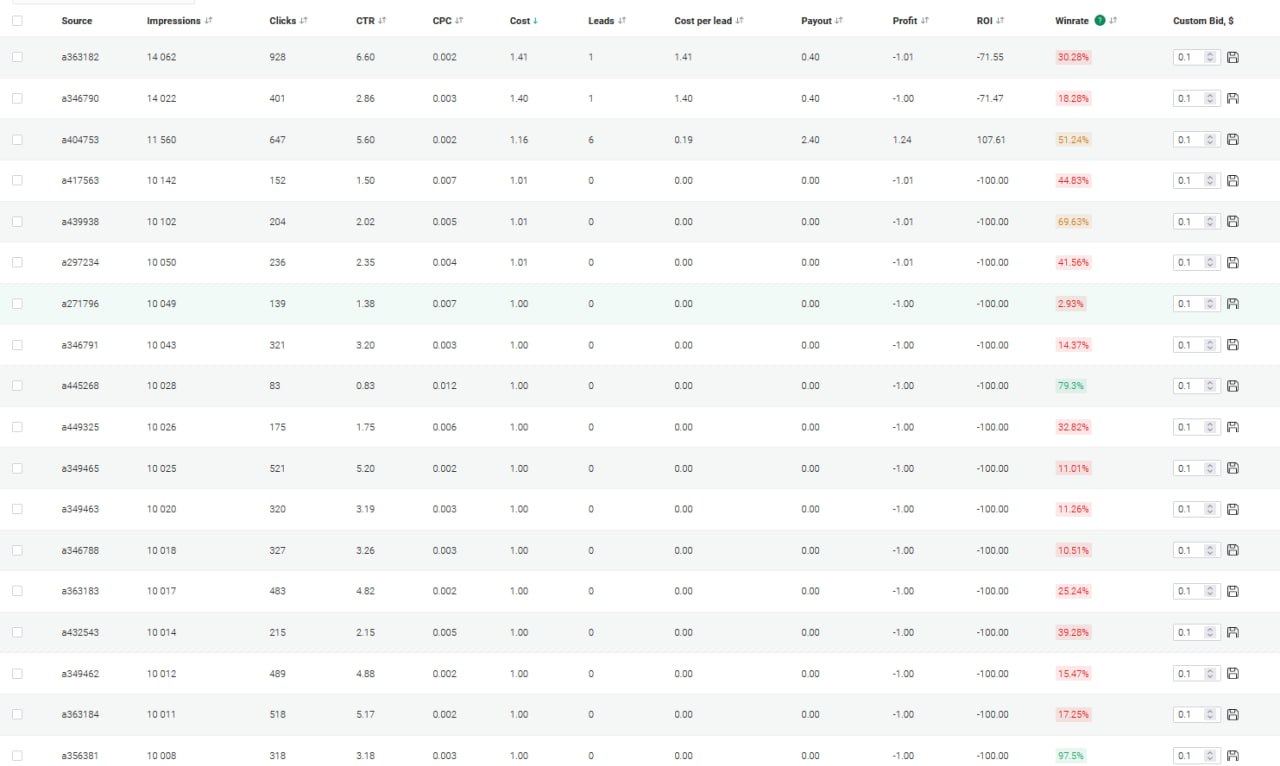 Advertising campaign setup for Italy: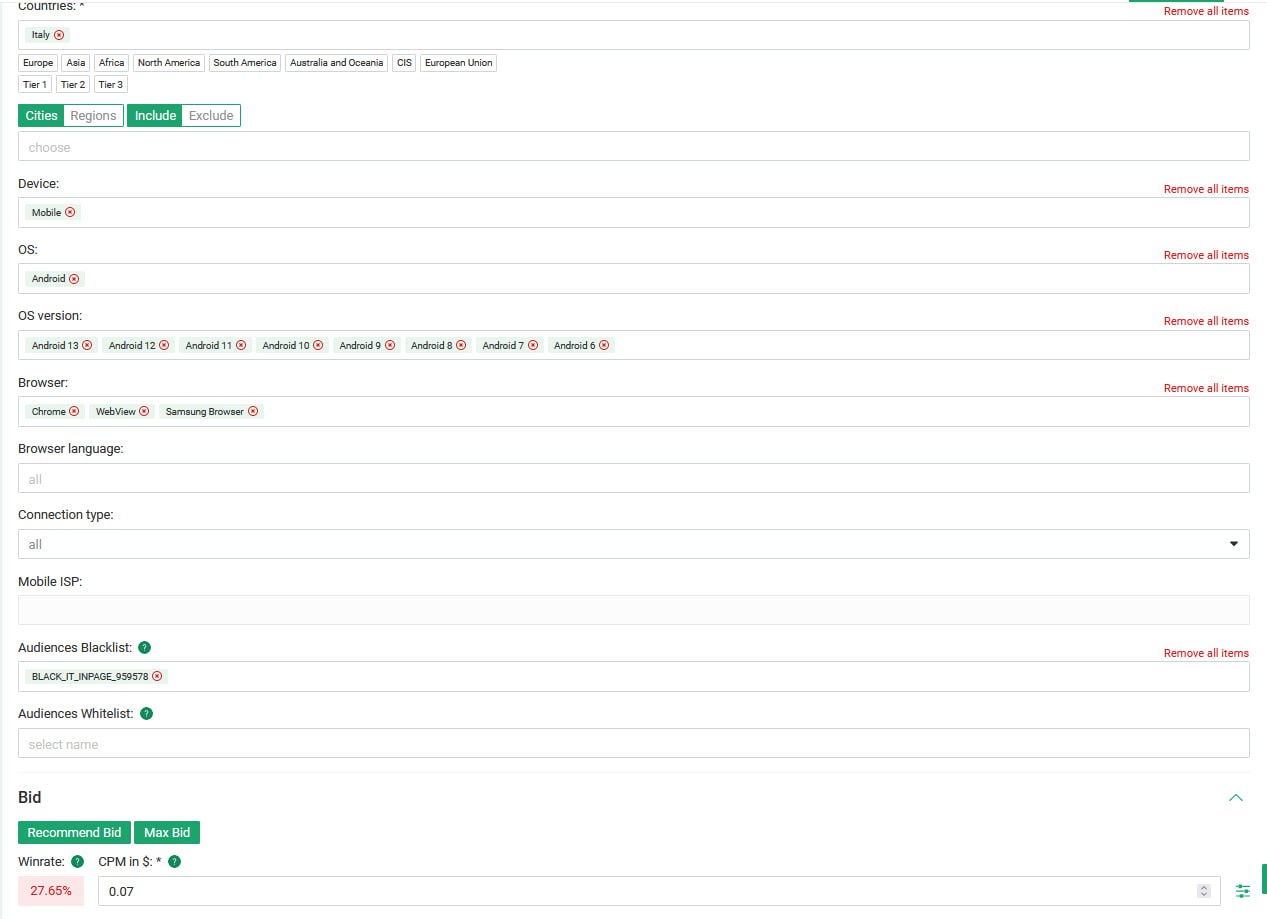 Automated rules sent sources with the same conditions as the previous two geos to blacklist.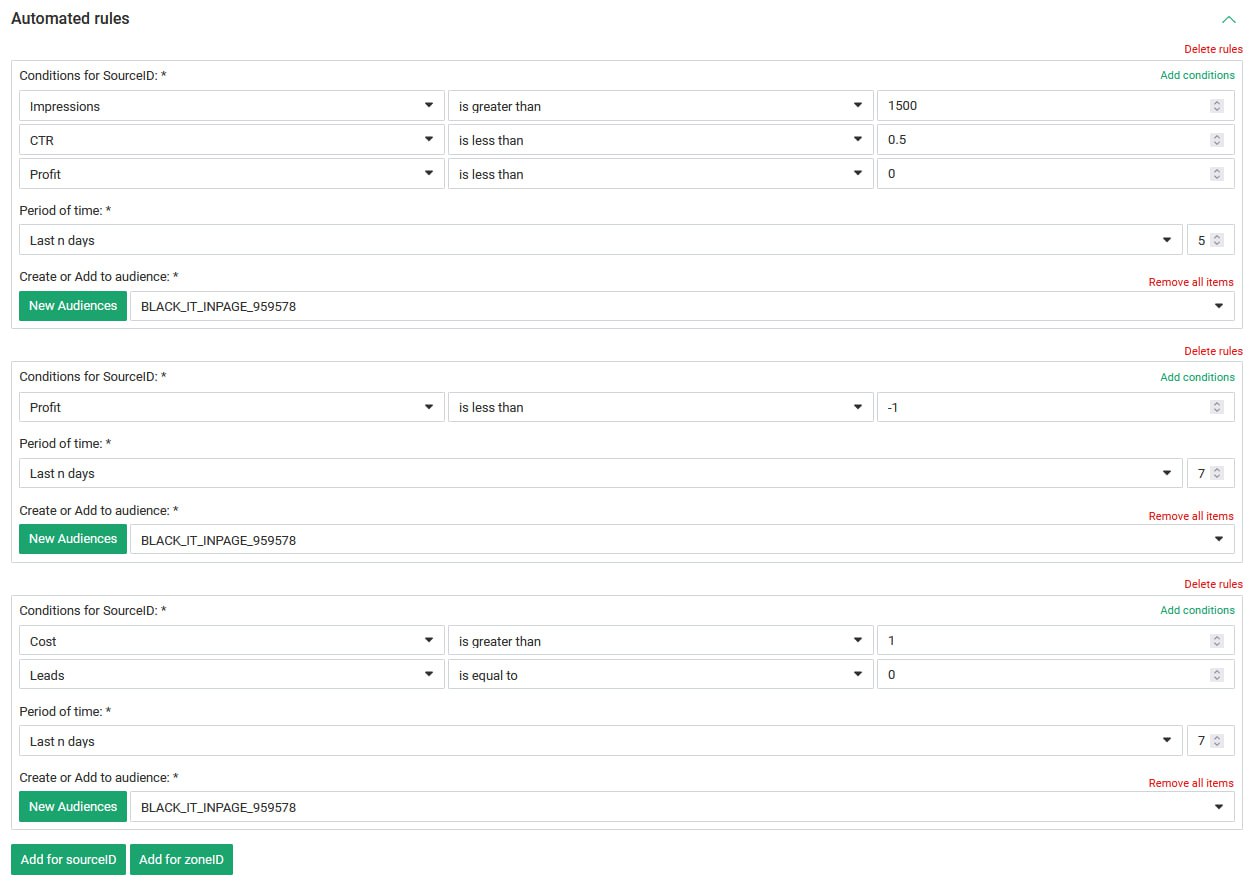 Inpage advertising cost with CPM $0.07 — $42.8. Profit — $3.6.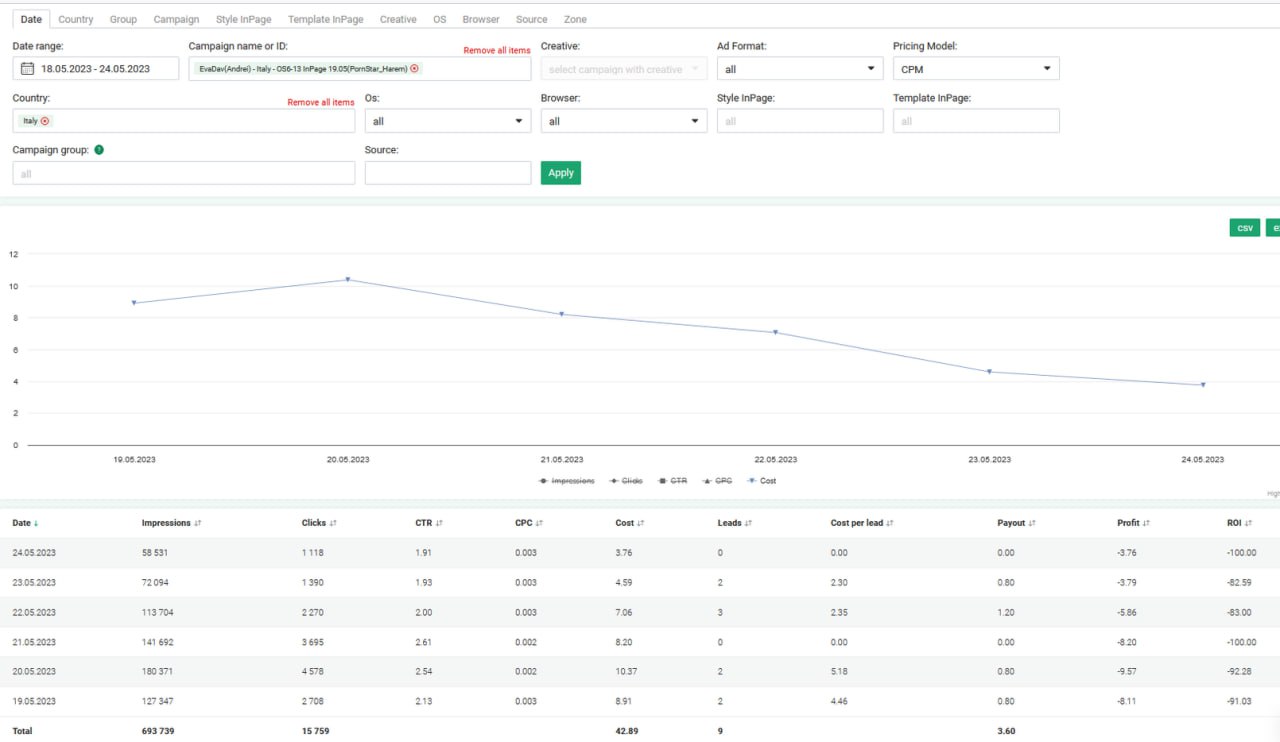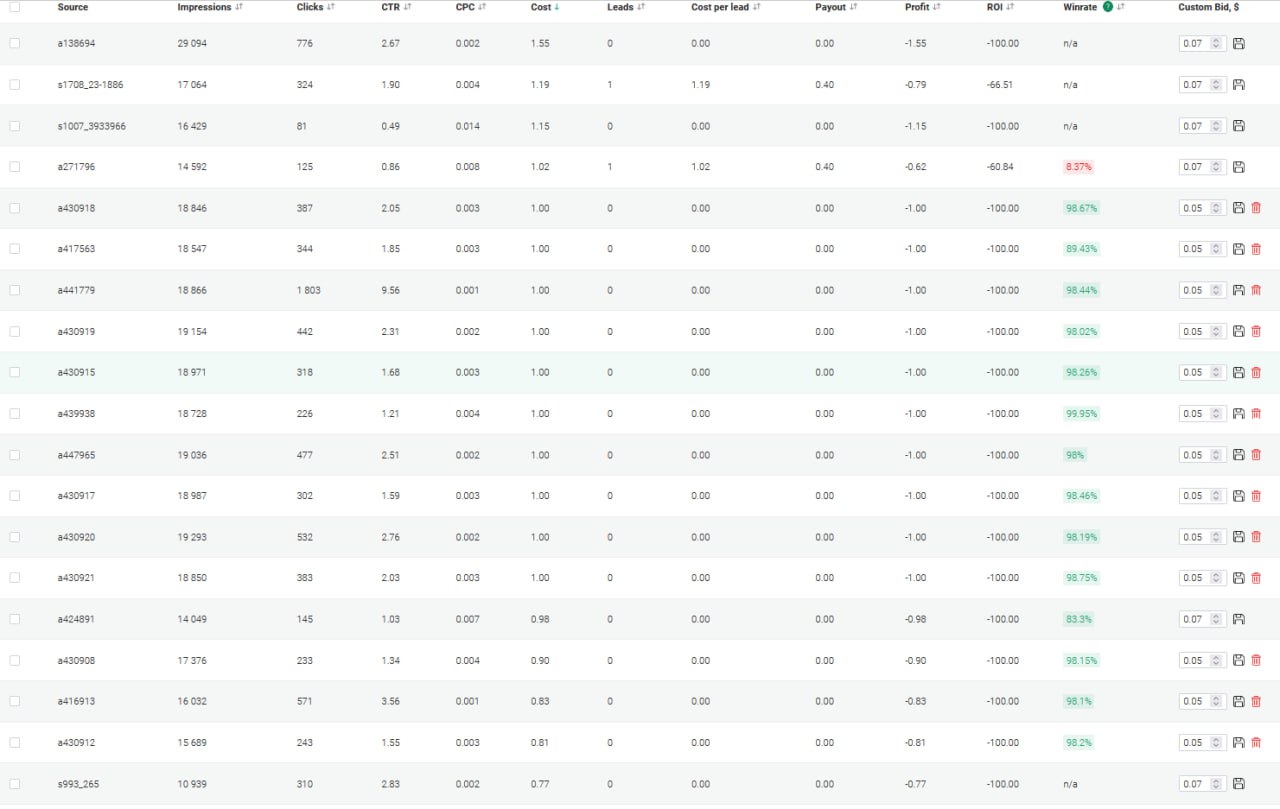 With Hentai Heroes offer, the authors of the case targeted one geo - in previous campaigns, Canada has shown good results with similar offers. Creatives were taken from the advertiser (except for the first icon).
They did not configure whitelists - as Canada has little traffic, and the automated rules will be enough. The campaign targeted desktop and mobile traffic from devices on Android 6-13 (Chrome, Samsung, WebView). They also connected automated rules + micro-bidding.
Three creatives were tested: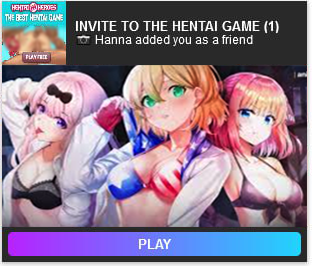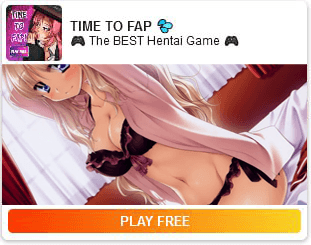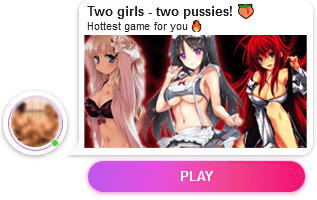 Account's screenshots: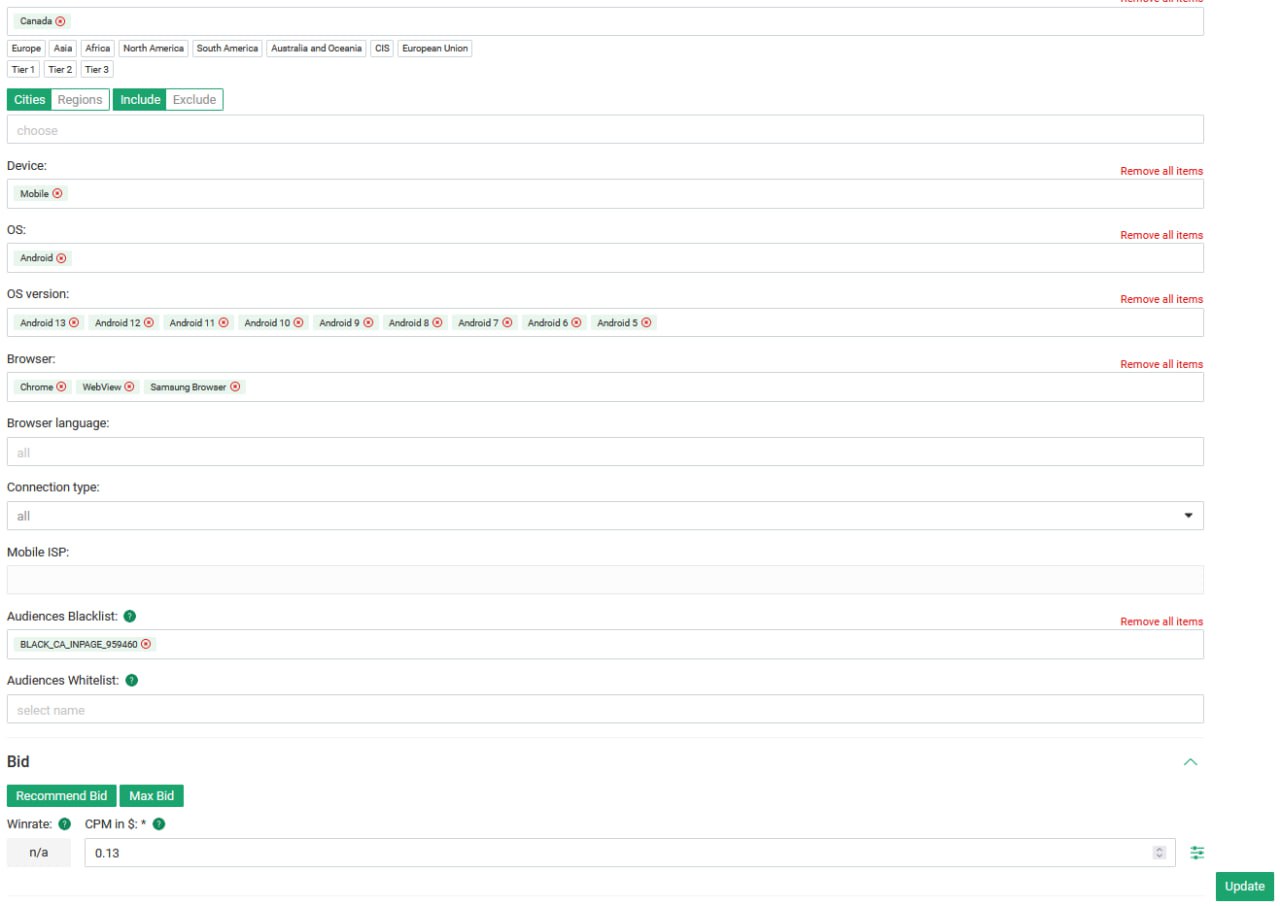 Automated rules stated that the blacklist includes all sources with less than 1500 impressions, zero profit, and CTR - lower than 0.5 in 5 days. Also, all the sites that gave a profit of -$2 (and less) in 7 days and those that did not bring leads in 7 days and cost more than $1.5 got into the blacklist.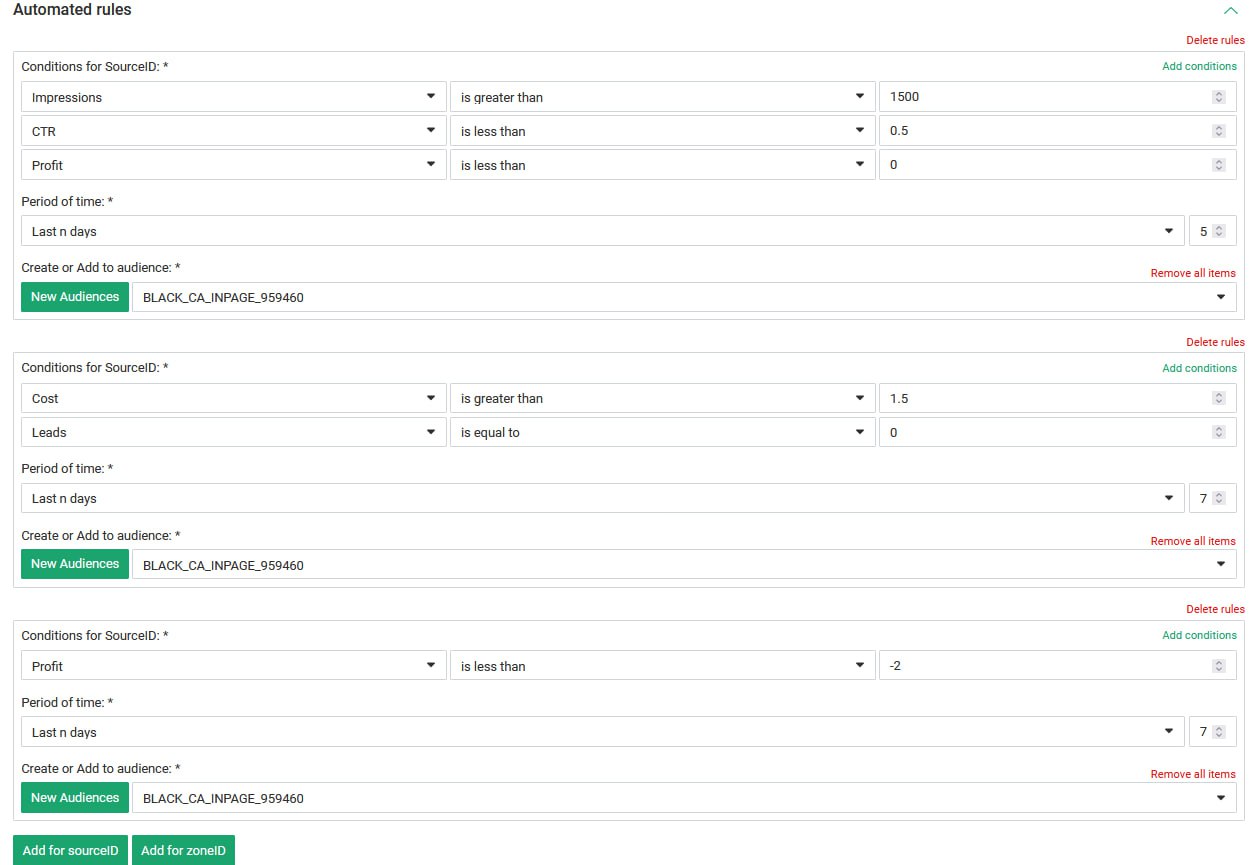 The campaign showed the following results in a week: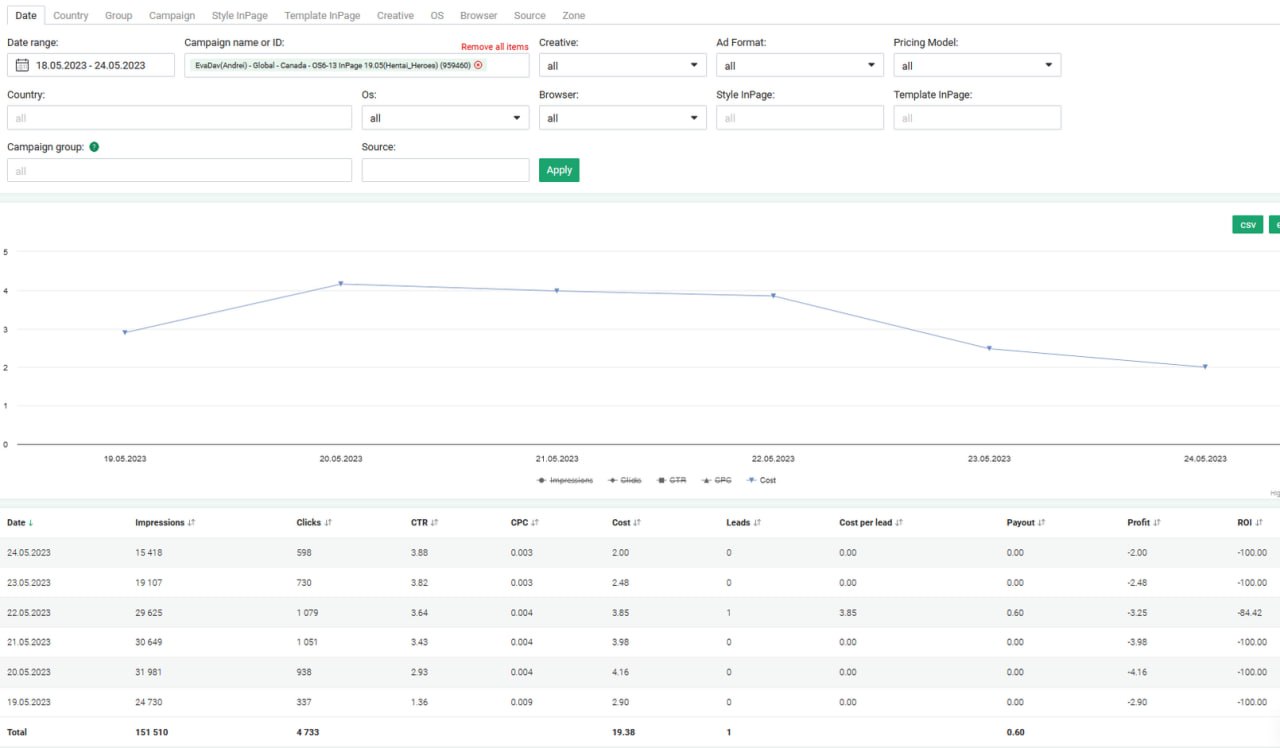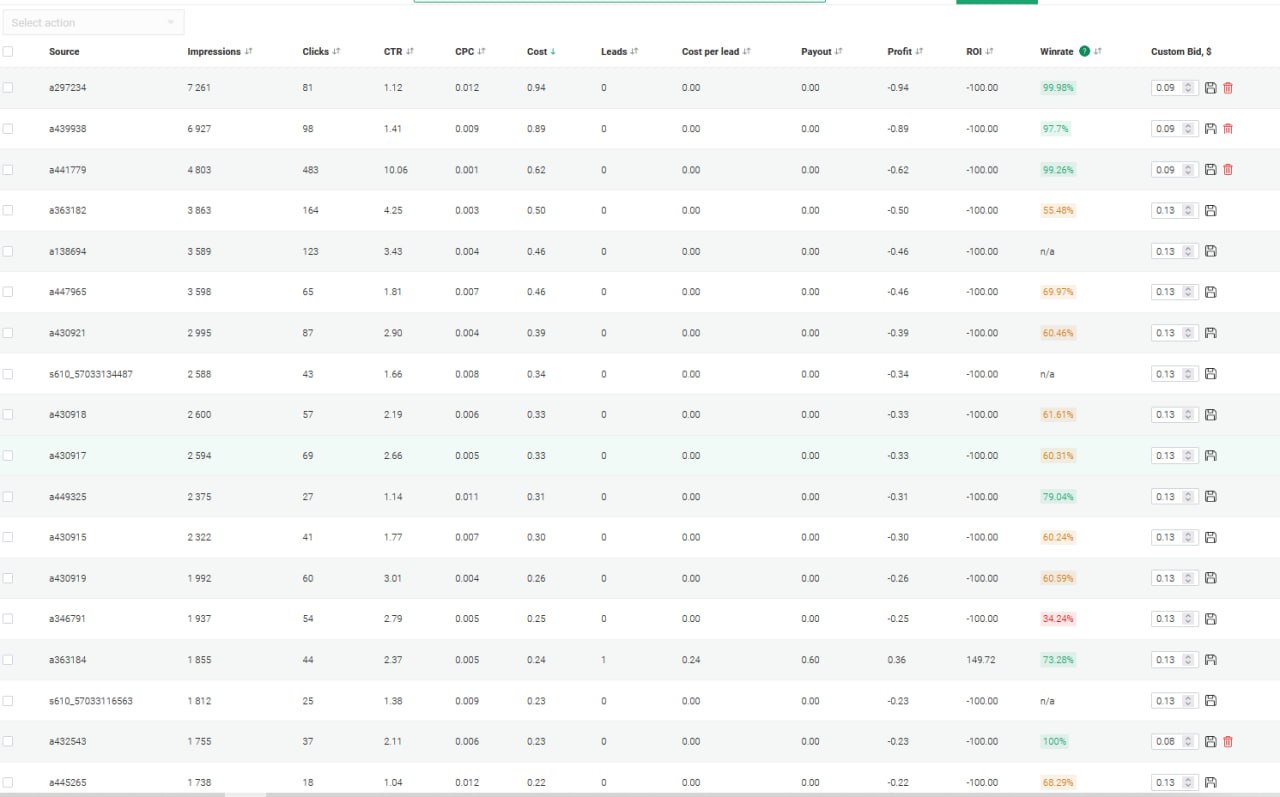 Profit — $0,6, advertising cost — $19,34
Optimization
They left one offer — Porn Star Harem and one geo — Germany as part of the optimization. From 26.05 to 15.06 the campaign brought 385 conversions and $57.14 in income.
Statistics after optimization: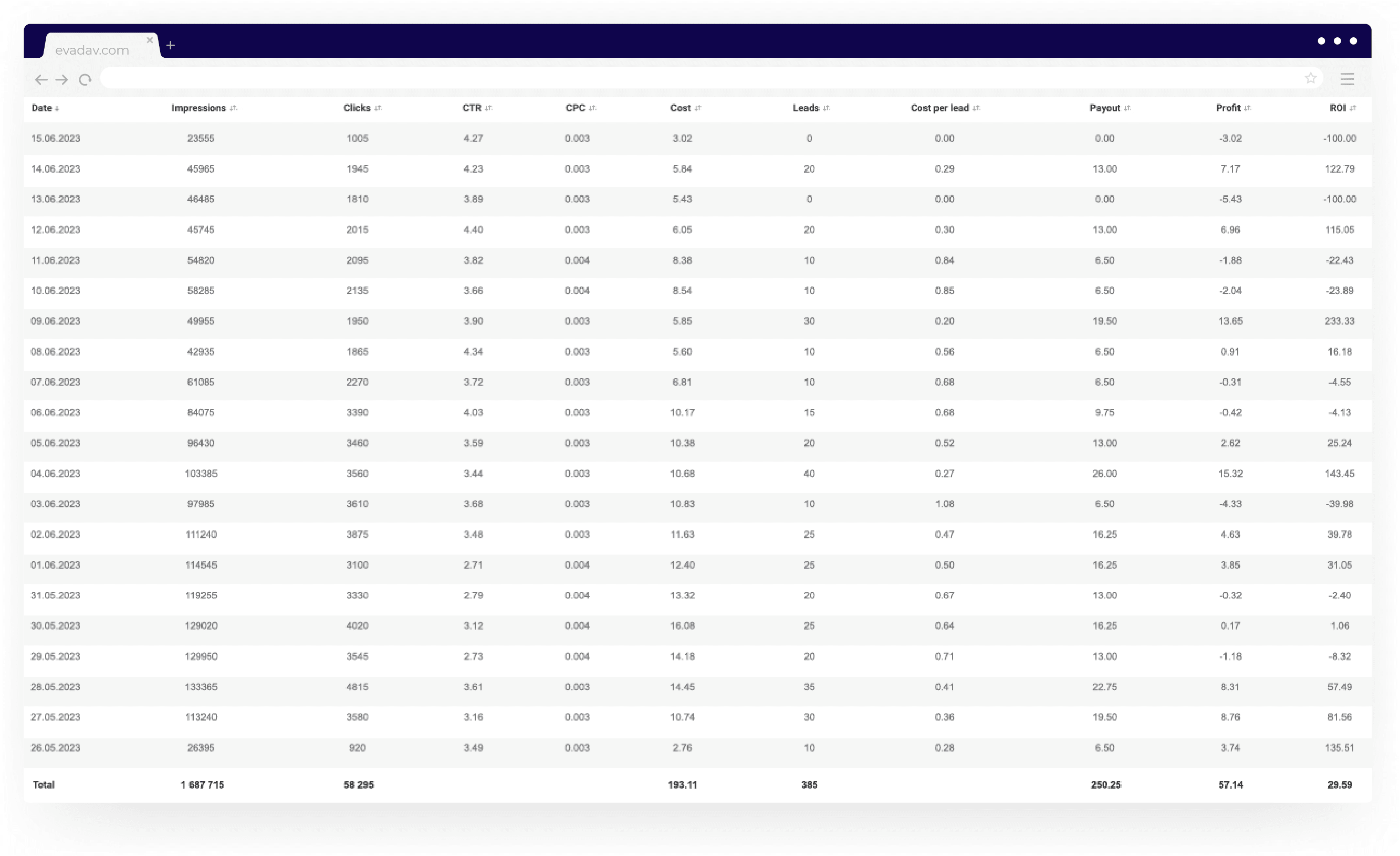 Summary
The campaigns on both offers were not proficient but quite bright and effective for tests.
Advertisers learned the real potential of the offer for specific sources by applying micro bidding and automated rules. And the $57.14 profit, like a cherry on top, was waiting for them in the end.
The campaign, of course, is stopped, and conclusions are made.
Read also: New Custom Styles for Inpage Format: Cosmic CTR and ROI 💫