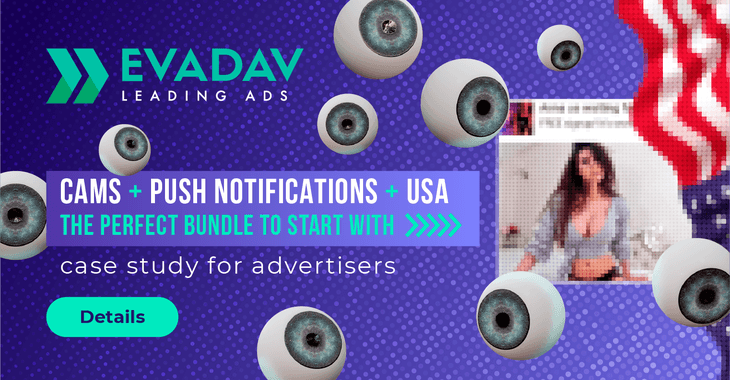 ROI 38% on Cams offer with push in USA
😎 Hello, Evadavers!
If you can make money on dating offers but want to go further, you will definitely be interested. We are introducing a new case study from our partners, whose bundle has made a $1,629.82 profit in four weeks. Look how they did it, and try it as well.
The Cams vertical is relatively new, so many are afraid to test it. Let's analyze in detail all its "pitfalls" and work methods with such offers on the example of the mentioned bundle.
Our advertisers tested different networks but noticed that Evadav has the most targeted 18+ traffic. Therefore, they started with push traffic in our network to not waste the budget.
Push converts ideally in cams vertical; it is eye-catching and not aggressive. It is perfect for Cams offers, as for all dating in general.
The offer was evaluated by the following standards — fresh, promising, with adequate rates. In 2022-2023, Jerkmate became the most popular webcam aggregator. Since 2019, the platform has earned over $110 million in affiliate commissions.
Traffic is from Australia, Canada, France, Iceland, Ireland, New Zealand, Norway, Puerto Rico, Sweden, the UK, the USA, Denmark, Belgium, Finland, Germany, Hong Kong, Japan, Portugal, South Africa, South Korea, Spain, and Switzerland. Payouts are good — $3.50 for the DOI leads and 30% for the RevShare.
The choice of geo is obvious - for the United States, Jerkmate is one of the top premium cams resources. It has over 150 million visits per month. Users can communicate and realize their fantasies with real models. The AI stands behind the choice of partners.
The platform has:
– interactives;
– own currency;
– rewarding system for regular clients.
Jerkmate cams service offers free registration. The mobile user needs to pass very few steps: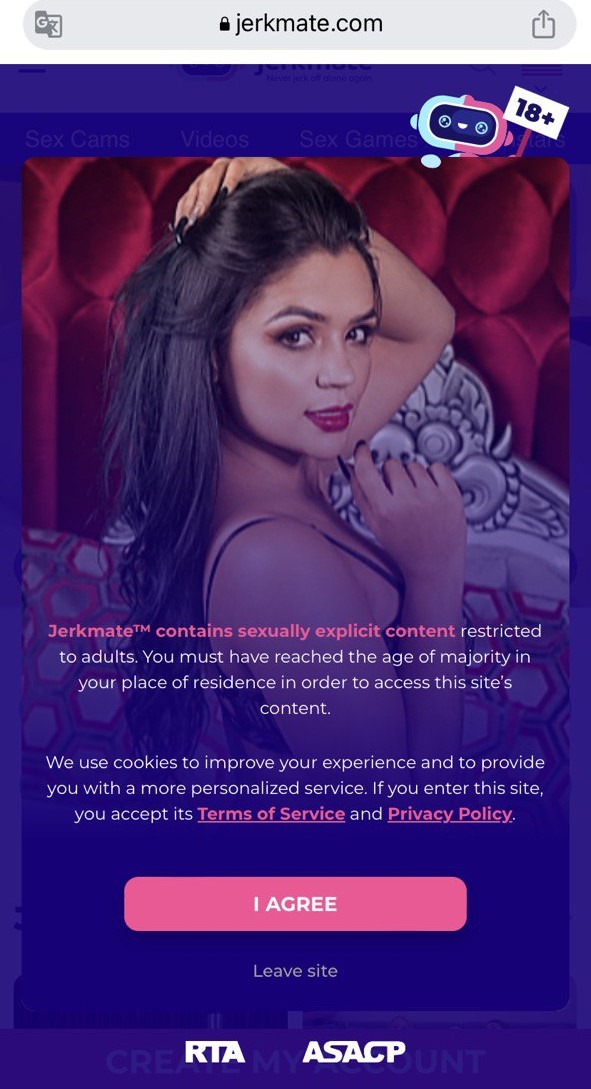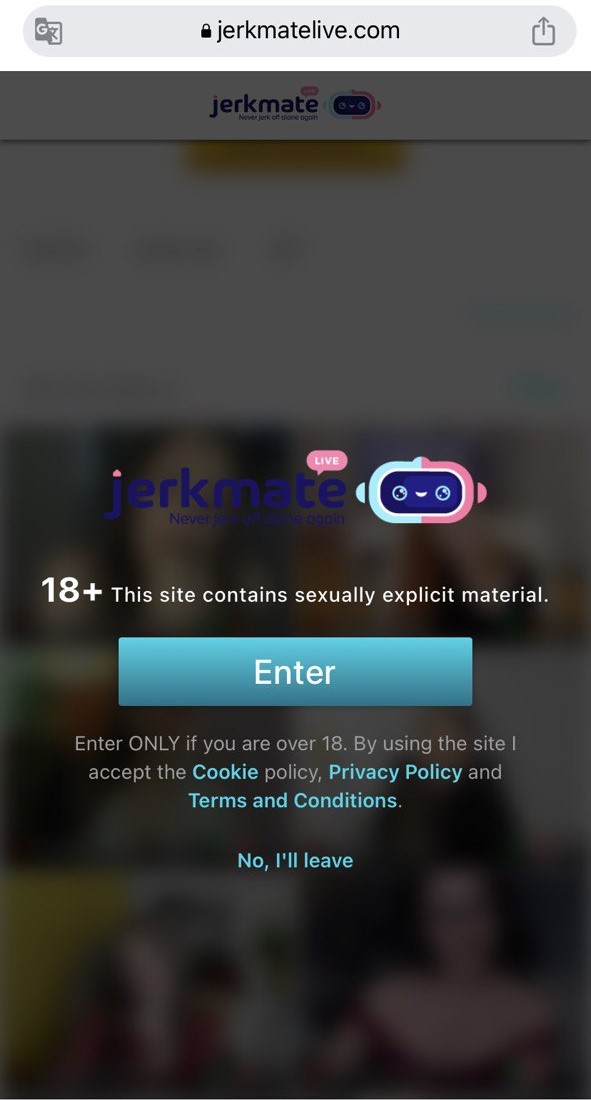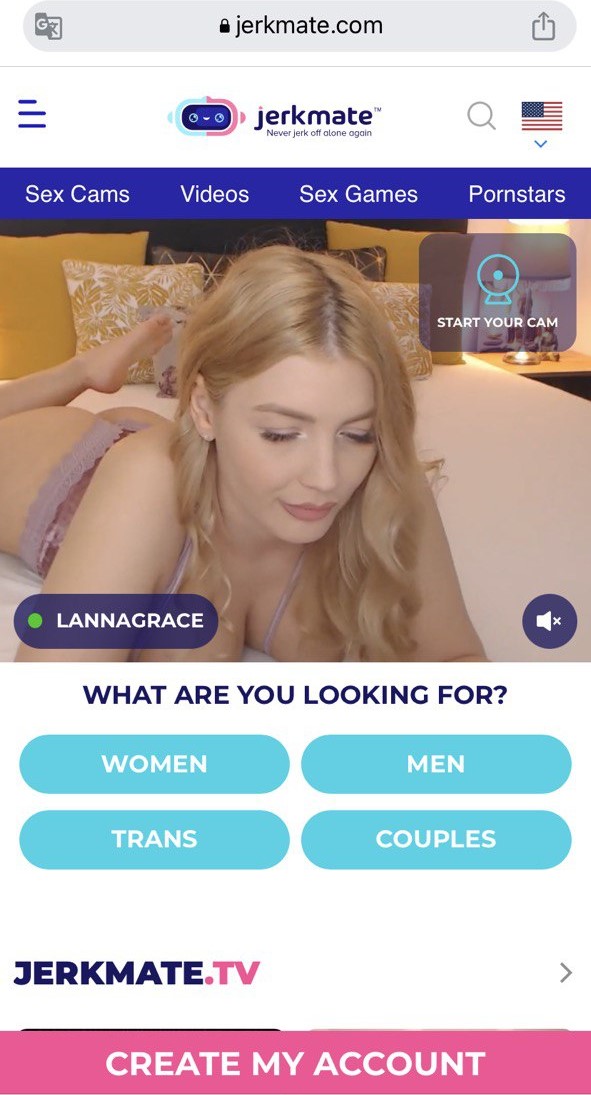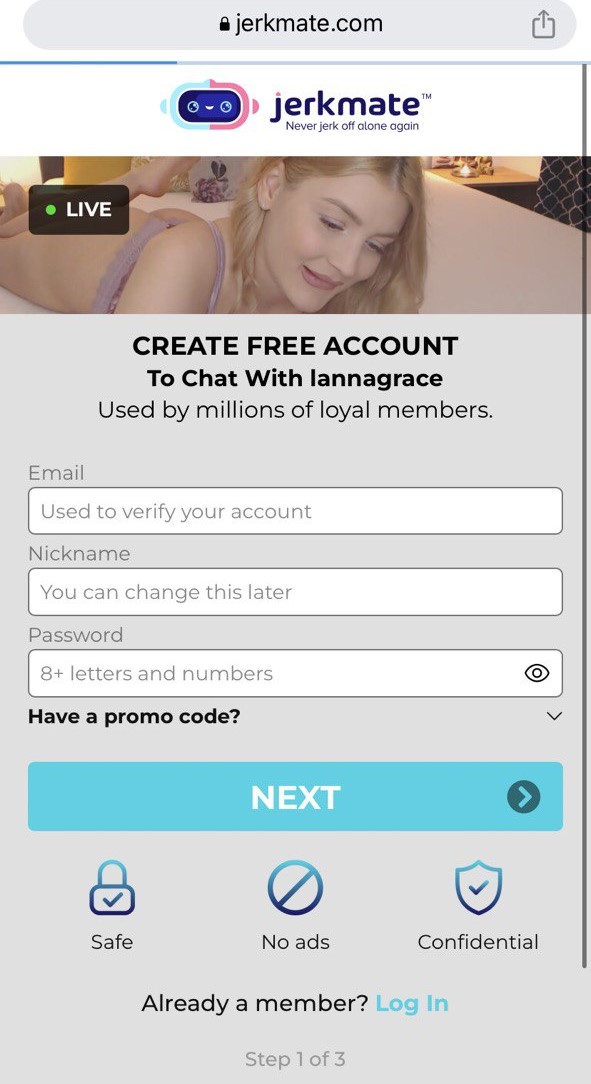 Go directly to chat on JerkMate right after the payment (different ways are available):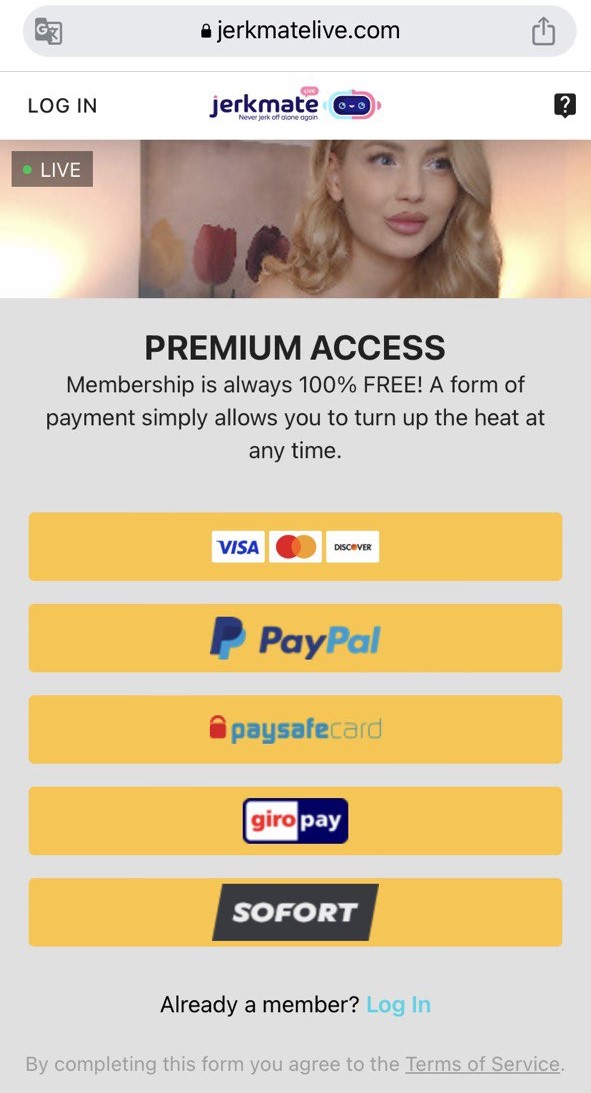 The desktop version also looks great: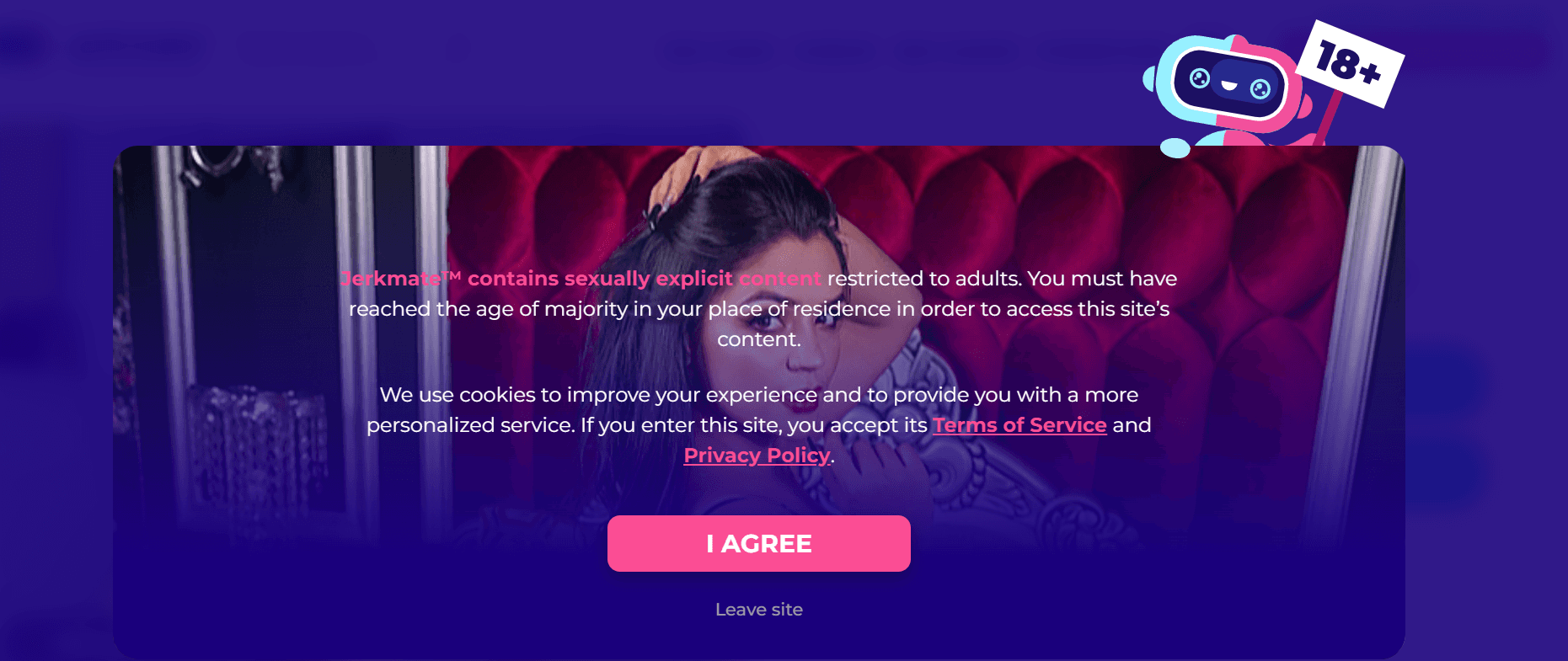 There is also a brief questionnaire. Apparently, to offer the user relevant or at least acceptable content immediately.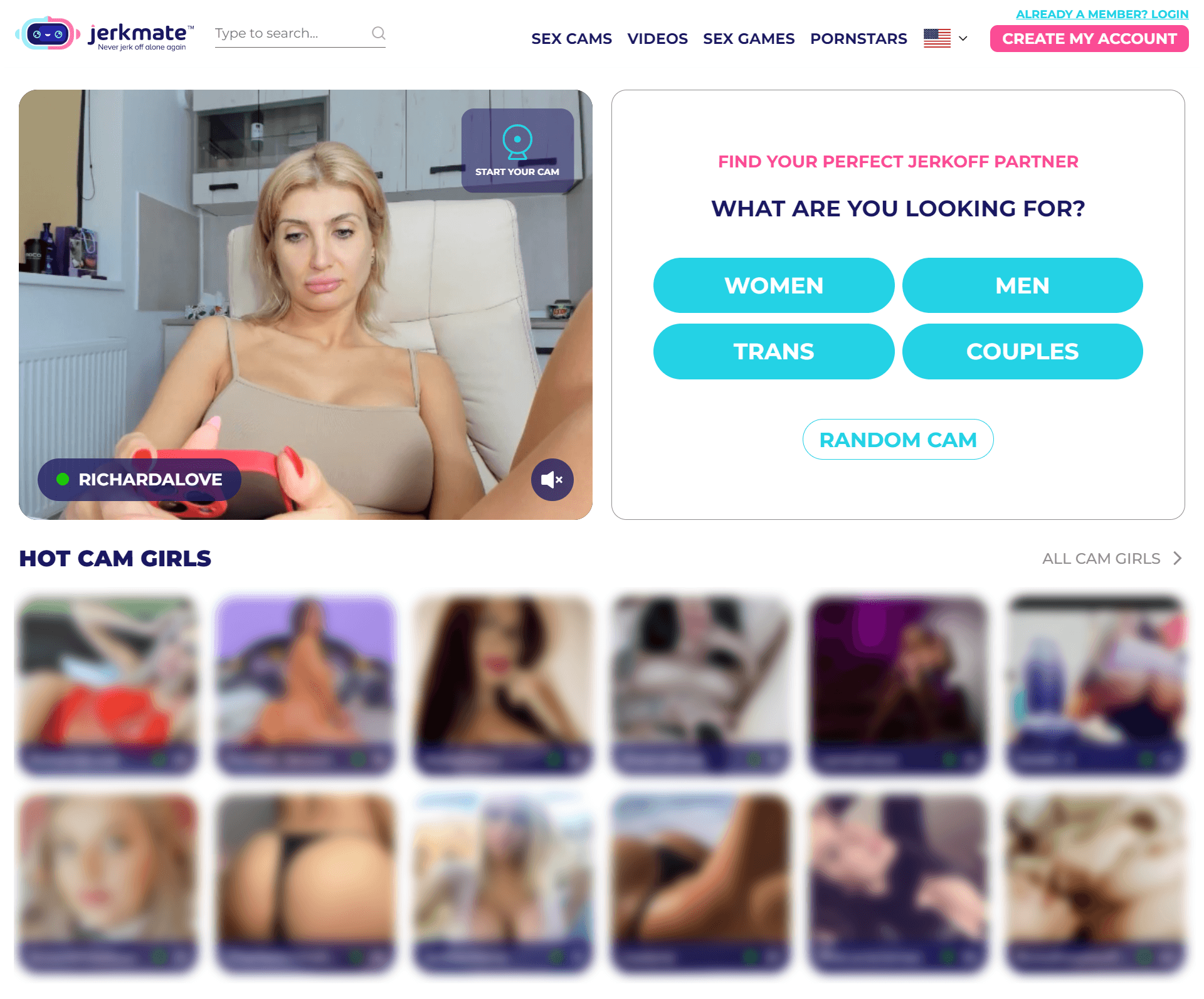 As you can see, the user can choose a model in several parameters and directions - this is a bold plus.
By the way, here you can collect photos for creatives.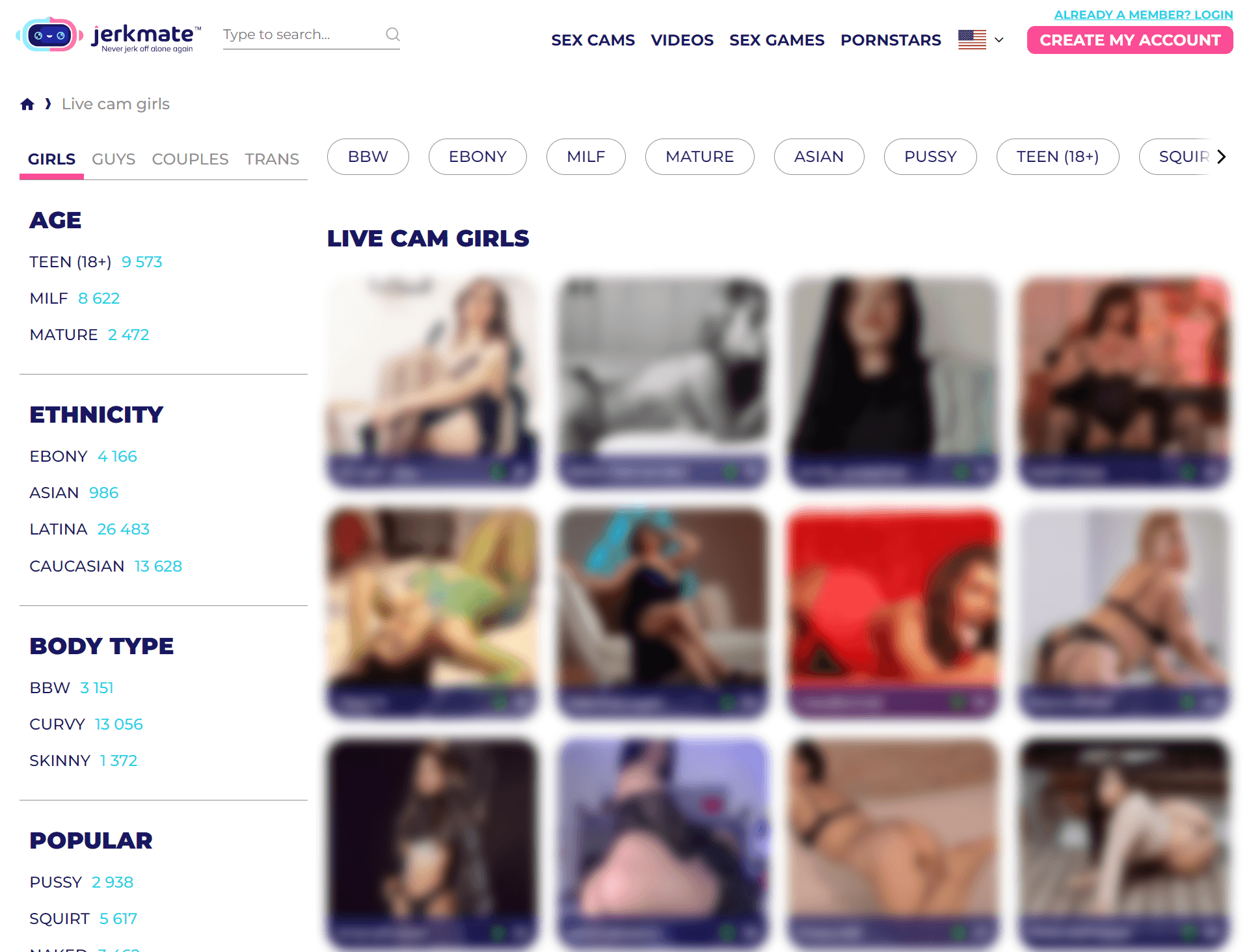 The service is attractive, but let's get back to the bundle:
Vertical: cams

Offer type: DOI

Offer: JerkMate

Affiliate network: CrakRevenue

Geo: US

Campaign period: 21.03.23 – 19.04.2023

Total budget: $4 288,68

Total earned: $5 918,50

Net profit: $1 629,82

ROI: 38%
Cams vertical: features, prospects, pitfalls
The Cams Vertical includes a platform for communicating in video format with webcam models that interact for money and embody the most daring fantasies of the user in front of the camera. Today it is a real "gold mine," but not all affiliates keep their hands on the pulse and are aware of current trends in the traffic market. And this is your chance to get on top in a cam vertical!
Target audience for Cams offers
The target audience of cams offers divides into two groups, which are on both sides of the screen:
Young women between the ages of 18 and 45 who want to make money quickly without much effort. Models become female students, most often with Slavic complexion. By the way, girls do not necessarily have standard beauty, the main thing — liberated, charismatic and communicative.

Users of 18+ resources are regular visitors of porn and dating sites. Live chat with the model is like a breath of fresh air for them. Most of the men are middle-aged, solvent, and often married. There are also women, but they are much less.
The advertiser will not be able to interact equally with both target audience groups. Suppose the offer is focused on webcam models. In that case, the advertiser should focus on easy money and new opportunities, citing as an example the experience of other models that make good money in online chat with regular customers. Attracting potential customers for cams offers requires relevant content in the promo materials - and the more frankly, the better.
Where to look for traffic for cams offers
Several traffic channels are suitable for Cams offers, but not without nuances, of course.
Social networks — Instagram, YouTube, Twitter, Reddit, TikTok, Snapchat. If you own the art of cloaking and farming accounts, social media traffic is a good option, but as the primary channel is usually ineffective. You like to play big, don't you?
Evadav tip:
If you stick to this source, look at the webcam model's social network profile and use her promotion methods.
Thematic resources for adults — 18+ online stores, video hosting, dating websites. There are most potential leads for Cams offers.

Advertising networks — at first glance, the ideal channel, but the rules of these sites do not allow promoting such offers. So you must look for ways to bypass moderation and select key queries; and contextual advertising is expensive.

CPA-networks — here, you can buy traffic for 18+ offers for a cent and not worry about moderation. Choose a network, sharpened under this traffic type, and pay attention to its volumes in the selected geo, available formats, and quality. Request the terms of cooperation with the partner network and reviews about it.

Telegram is a great free source where there is no censorship. You can find a suitable channel on the topic or create your own, then advertise models with attached links. But you must promote the channel, attracting more traffic. It takes time.
Best geo for cans offers
You can search traffic for cams offers in any geo. Of course, experienced advertisers do not consider countries below Tier 1. It is understandable — the audience here is the most solvent, and payouts are the highest. One will definitely compete for this share. But for beginners, we recommend pumping their skills on Tier 2 and Tier 3. Payouts are not as high in these countries, but competition is much smaller, and traffic is cheaper.
Payment models in cams vertical
The following price models are relevant for cams offers:
CPA — payment for the target action, in this case — registration. It is used for SOI and DOI offers, with simple registration and double data confirmation.

CPS - payment for a purchase on the offer website - buying a premium account, VIP status, access to advanced options, and account replenishment.

RevShare is a percentage reward of each income that the lead brings to the cams platform.
Effective creatives for campaigns with cams offers
Vertical is relatively recently on the market, so not everyone understands how to approach it, and creatives for cams-offers are pretty tricky to find. We'll give you some recommendations for promotional materials to make your creatives clickable.
Use images and texts designed for an adult audience. Everything is simple - the fewer clothes in the photo, the higher the CR. Test photos of girls in different positions; guessing which image will bring more conversions is impossible.

Attach video icons to the photo to simulate real video chat format.

Watch for the quality of images — the blurry photos are clicked less.

Do not use photos of models in masks or filters from social networks. Users want to see the face unless the filter can be very sexy and make the model even more attractive.

Create intrigue with the title "Look now", "click to look at...", "wait in chat", "are you soon? I am waiting to show...".

The same approach applies to photos — do not show everything at once; let the model be in underwear, not wholly undressed.

Do not ignore the female audience. Remember that your audience is not only heterosexual men but also single women. Also, look for potential LGBT leaders by making creatives for them.

Personalize advertisements with the city macro, specify the distance to the location of the model and use a personal message. In creatives, always emphasize that the girl (the guy) craves chat.

Offer discounts, free registration, or free cams on the promoted website. People know one doesn't just strip in front of a camera for free, but they don't always click to get a price. Make a smart move — close the financial side of the issue.
Successful creatives should look approx like this: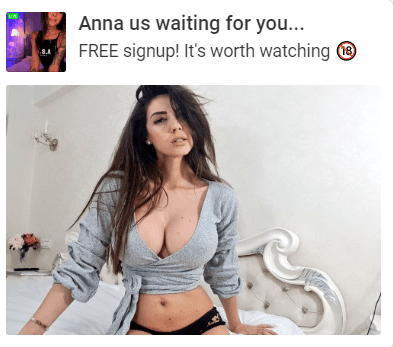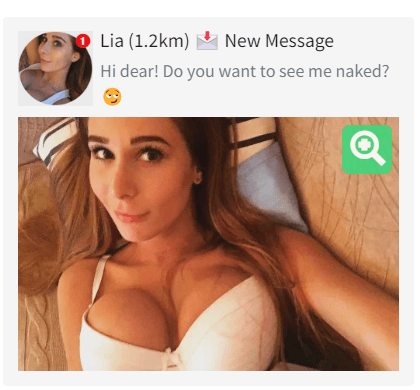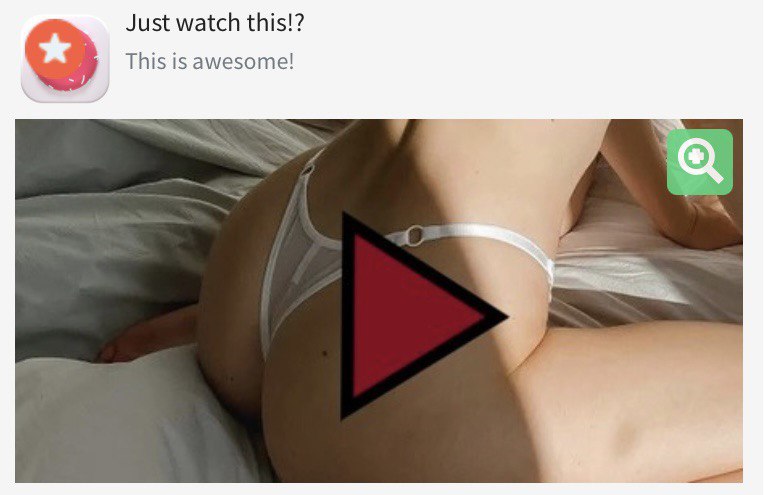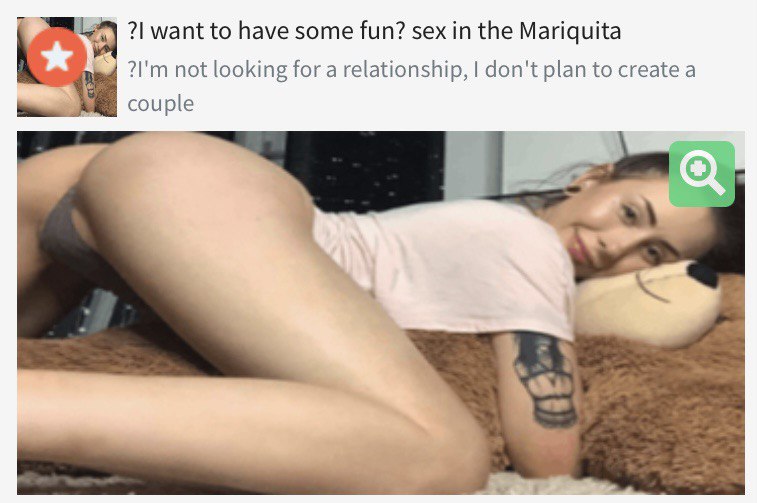 And the following creatives are unlikely to give a high CR. The first example uses a poor photo and a non-catchy title. The image of the girl with a filter is not the best in her life. The last creative looks like AI-designed or the result of extensive work in the photo editor. At the same time, the creator, for some reason, did not consider it necessary to place the video icon.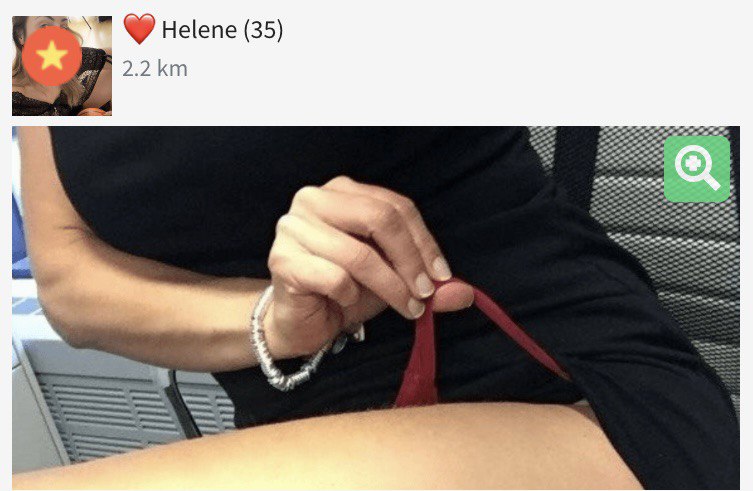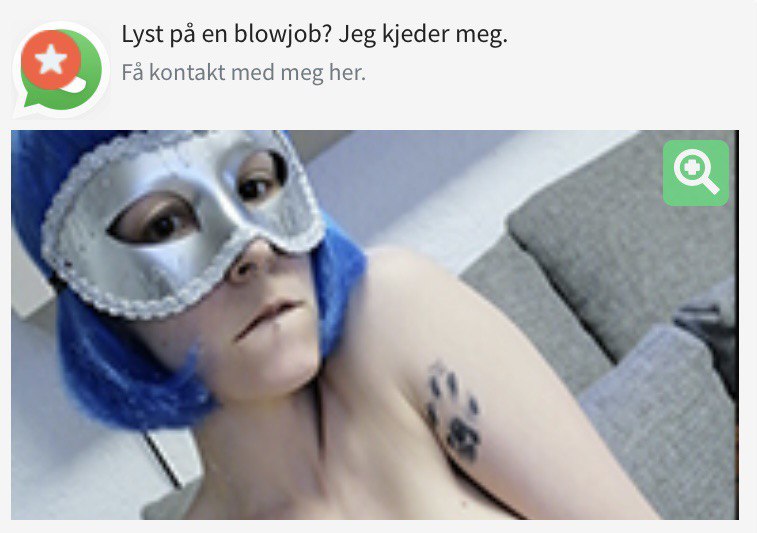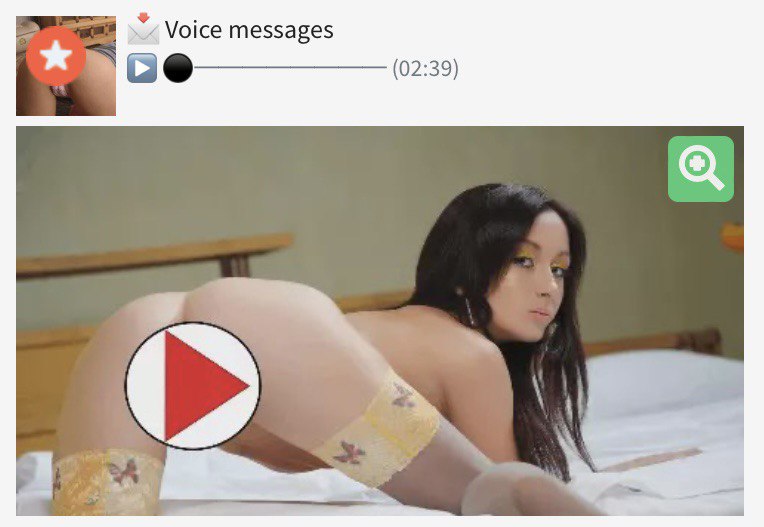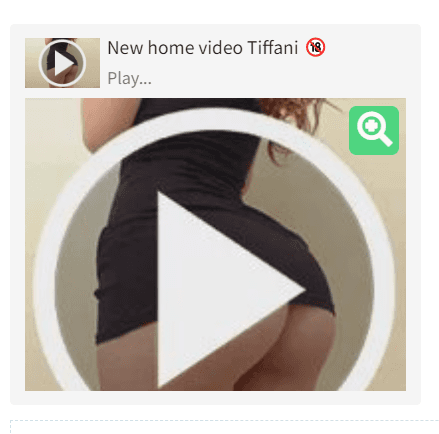 Landing Page for the highest conversions in cams vertical
On landing for cams offer, you need to convince the user that he will find a chat here on his preferences. To do this, show many photos with different types; emphasize in the text that there is a large selection of models.
Tell about the opportunities in the offer — for example, to select a model by many parameters, to go to a private chat, or ask to perform some actions.
Use a pre-lander to warm up and eliminate non-target traffic — clarify user age, warn about "adult" content, and conduct a mini-survey about gender, sexual orientation, and preferences.
Ad campaign setup
Now let's go back to our case and show what settings and promotional materials our partners used in JerkMate advertising.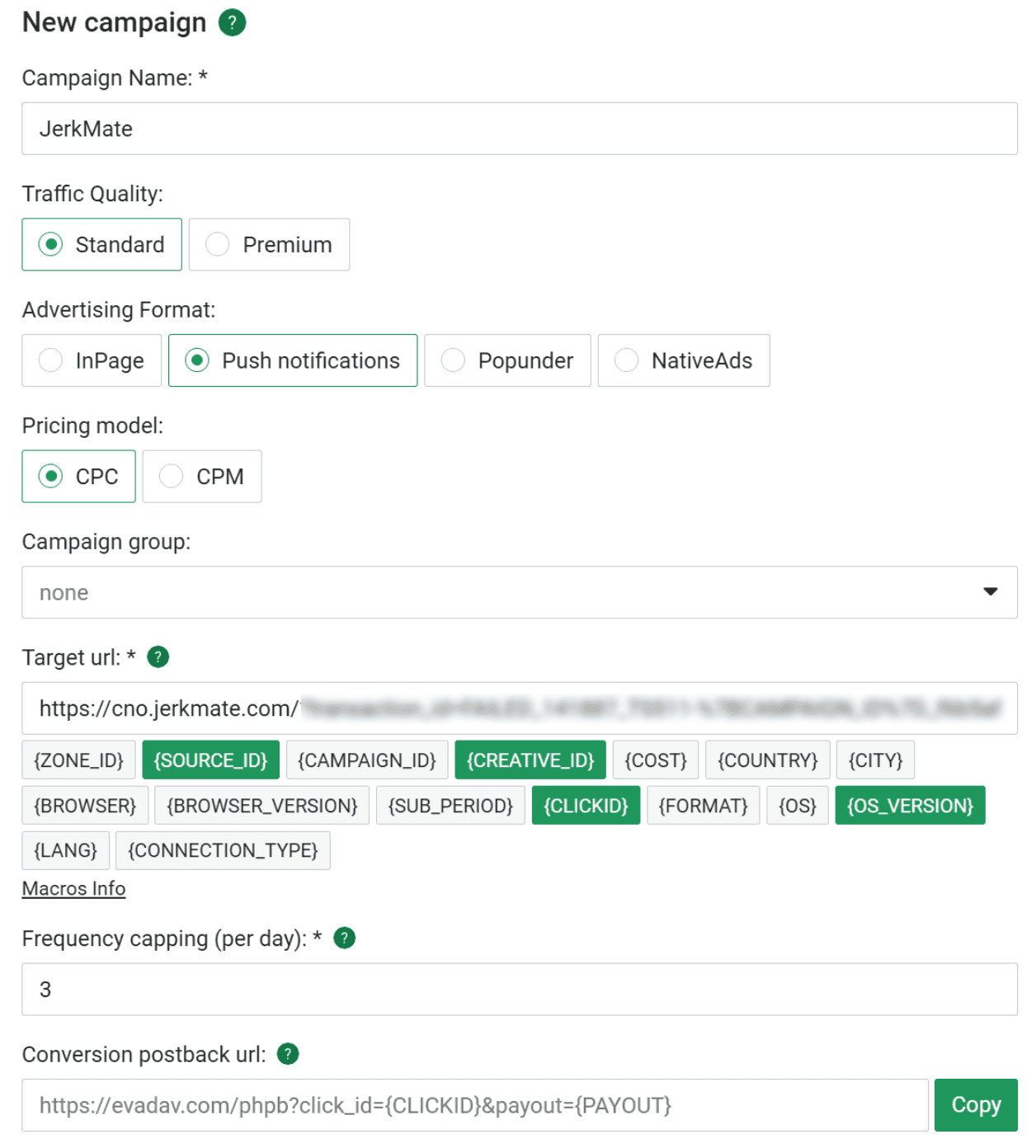 Guys decided to buy push traffic on CPC and put a bid of $0,045 — it is below the minimum for the selected campaign parameters, which means the risk of missing traffic volumes. For the test run, they chose standard settings: frequency capping 3 times per day for a unique user, new subscriptions — up to 14 days, targeted users of Android OS mobile devices; version and provider were not limited, and no limits were set.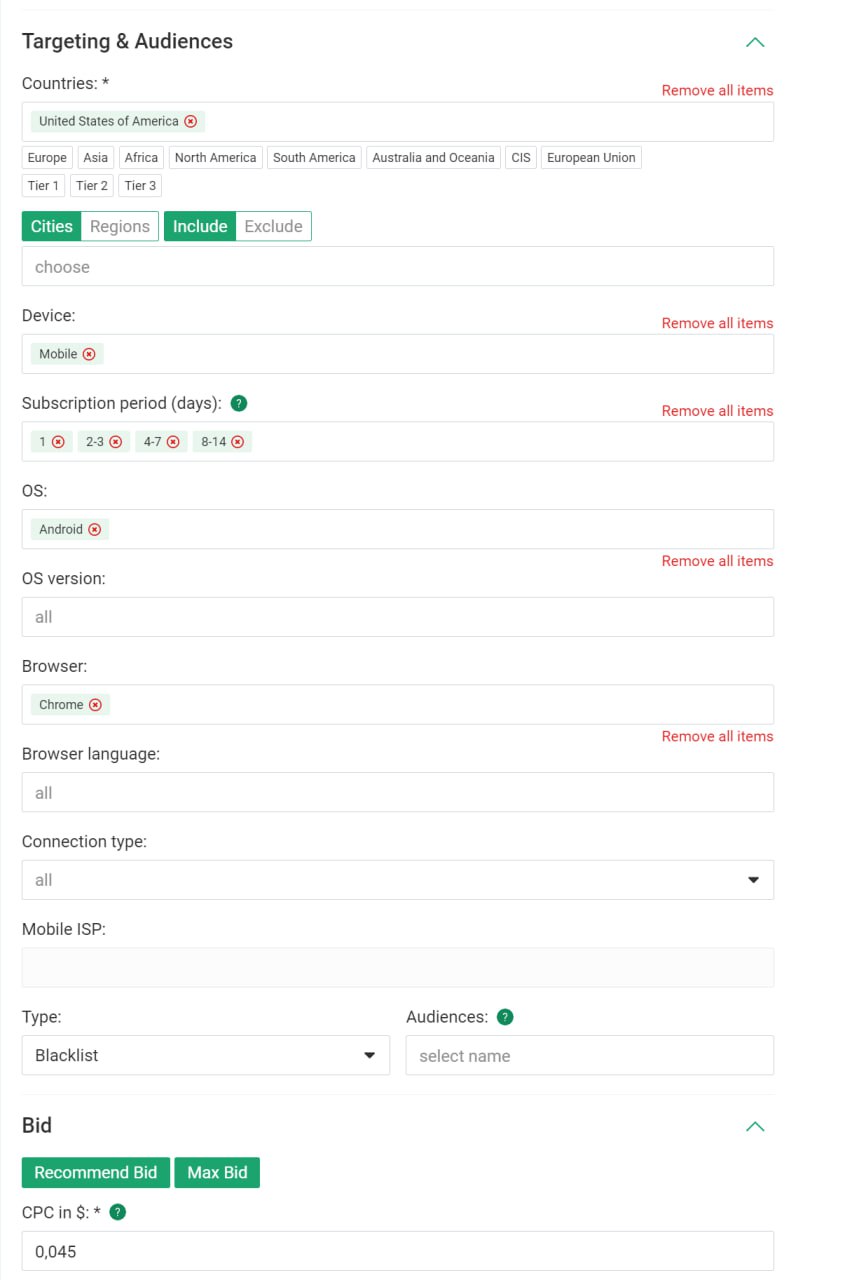 The target page had video content from one of the models and a "presentation" of a set of available features, so to speak.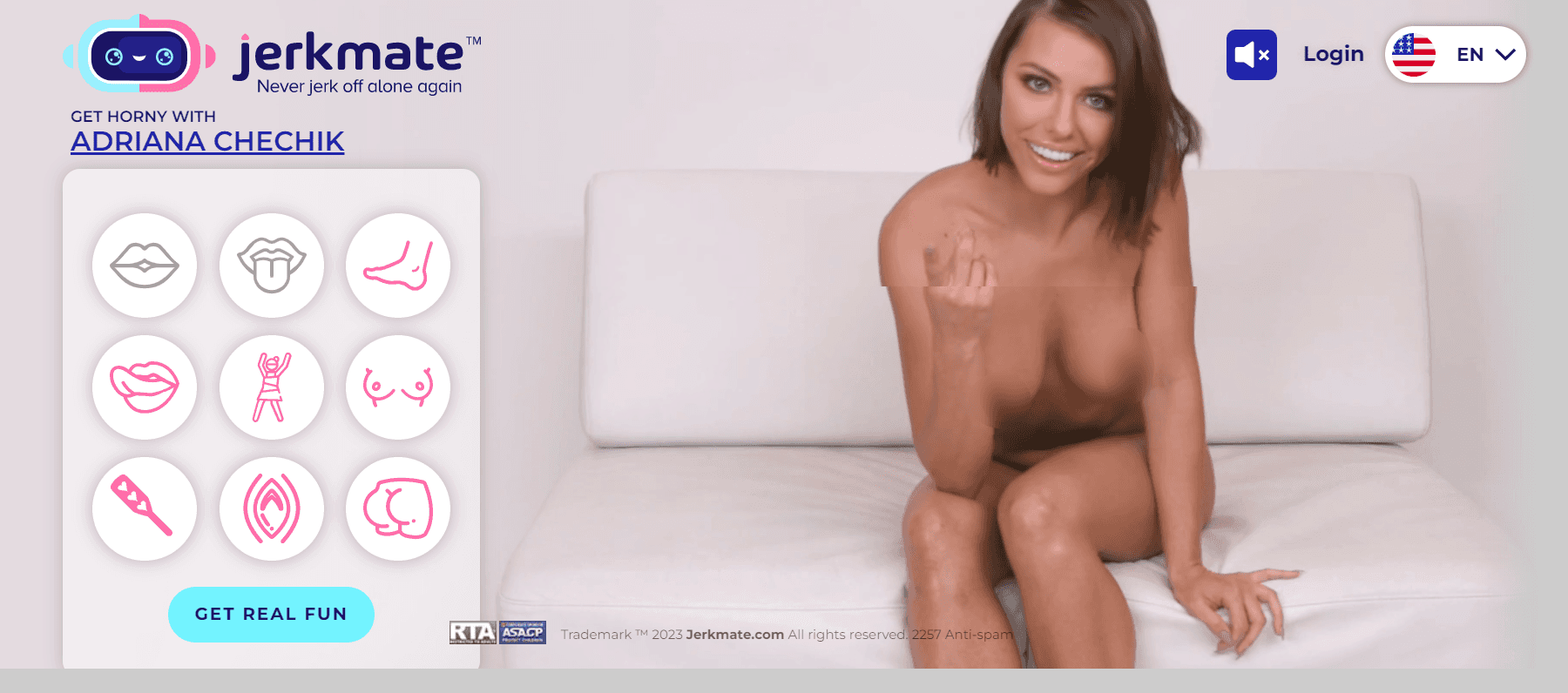 There were 1 creative for male and 4 — for female audience at the campaign start: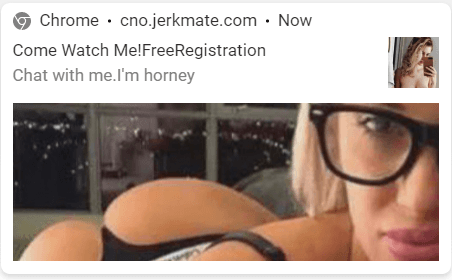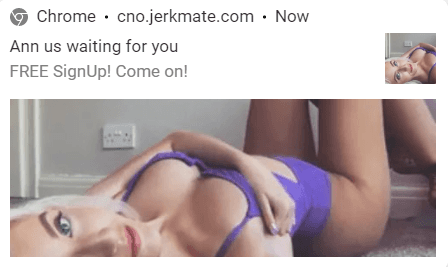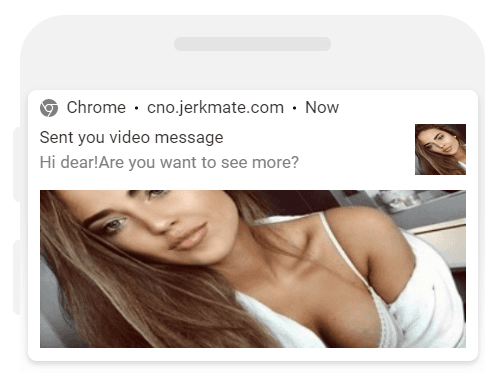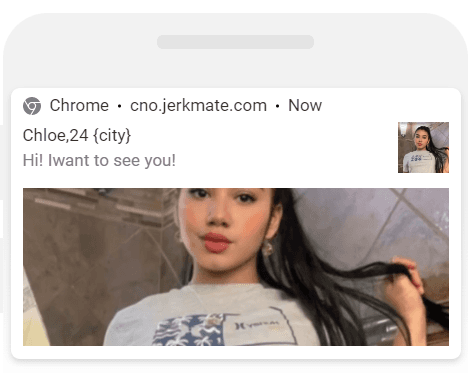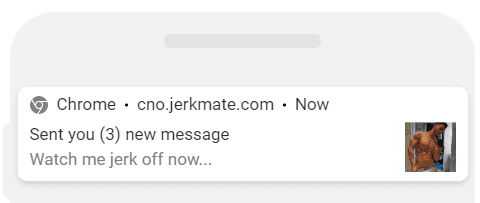 A week later, our advertisers had the first statistics:

The authors of the case have enough experience, so they decided to configure the whitelist and blacklist manually.
They removed two creatives that worked worse than others as part of the optimization. They also raised the bid to $0.06, which was not recommended, but still.
In the settings, partners added show time — after 20.00 because people are busy in the afternoon, and in the evening, the probability of conversion is the highest.
Did it work? See below: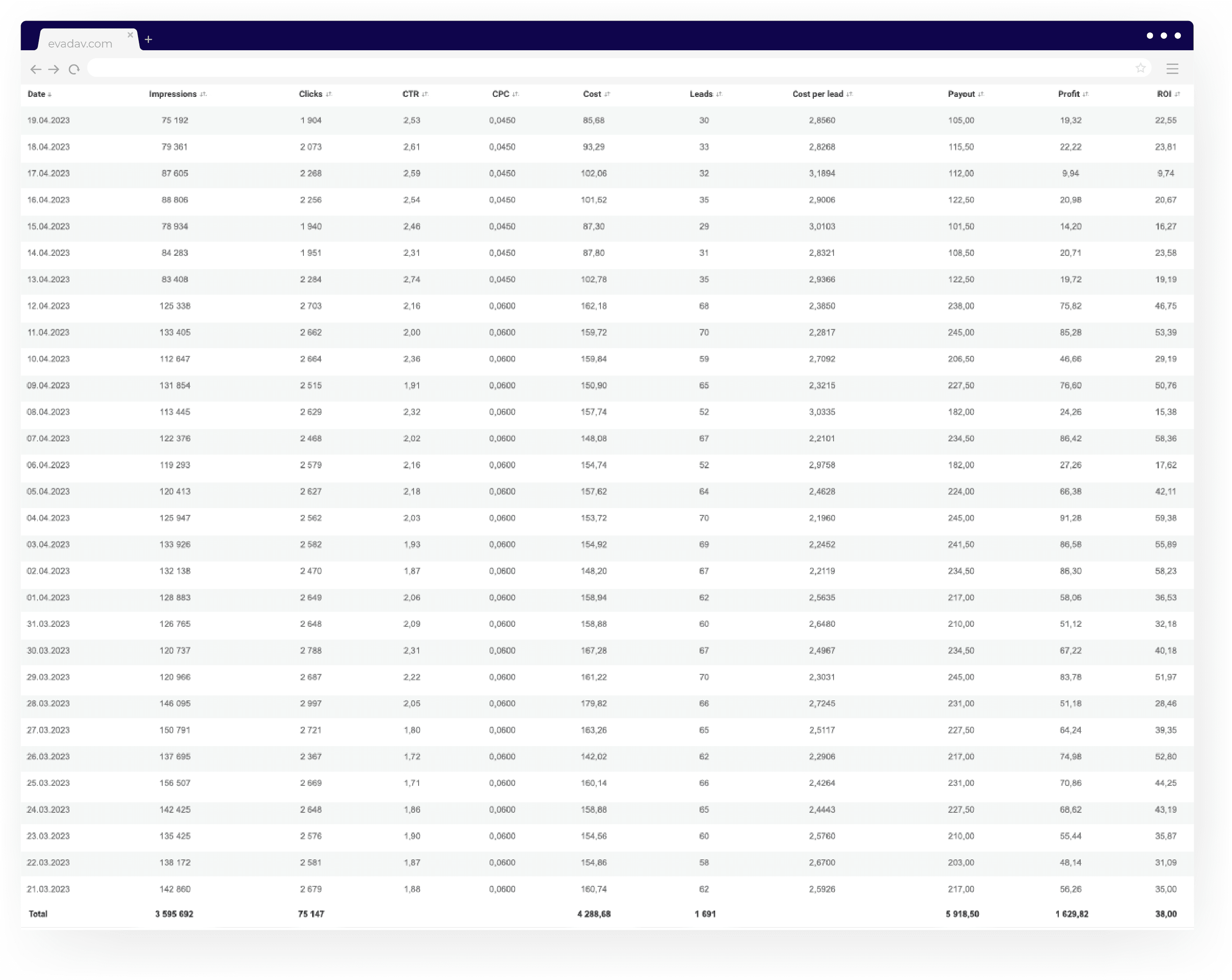 he advertisers spent $4288.68 and earned $5918.50. Net profit was $1629.82.
How to earn more: insights from Evadav experts
And finally, here are some expert advice from Evadav on setting up a push campaign:
Create separate campaigns for mobile and desktop traffic (bidding rates are usually different) to make it easier to track statistics and optimize.

To avoid annoying the user, show push notifications no more than 2-3 times daily.

Ask your manager to add the automated rules unless you want to optimize the campaign yourself.

Stick to the recommended bids to get enough impressions and access to top sources. If possible, use micro bidding - Evadav has this option.

Choose premium traffic for quick results and minimal involvement in the advertising campaign.

Run at least five creatives for the test period, then disable the "weakest."

Choose an offer based on the split-testing results, but do not test more than 2-3 offers simultaneously.

For tests, select the CPM model.

Optimize your campaign within a week after launch.

Contact your manager who is available around the clock for your profitable campaigns.
Final thoughts
Objectively, it is impossible to say this is an excellent result for the top geo. Was the game worth it? Given that they worked with this vertical for the first time and almost didn't bother with the settings — yes. According to advertisers, the campaign is ongoing and shows completely different figures, only now with the inpage traffic. The bundle is still hot, so grab it quickly and share your results.
🤑 Launch push campaign with Evadav >>
Read also: American-style arbitrage: 2023 USA advertising strategy guide