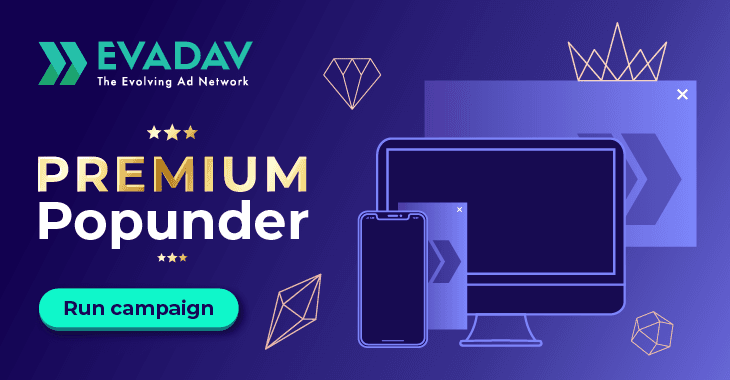 Premium Popunder Traffic For Advertisers
Connect this option on your advertiser account right now
😎Hello, Evadavers!
Special for the advertisers we've unlocked Premium Popunder Traffic.
But you need to hurry because the traffic volumes are very limited due to the high quality and very selected placements within it.
So the main question is "Why you should try Premium Pops Campaigns?":
✅ CR is several times higher (up to 100x higher than a regular pop for several slices according to our investigation);
✅ Carefully selected sites, zones, sources for the best matching with your offers;
✅ Less optimization needed that means that your time converts into money much more efficient;
Consuming these advantages we can say that premium popunder could be up to 5x times more efficient compared with regular market pops.
🚀Run a Pop Ads campaign starting from December 17th, in order to enter the significant profits and up to 100x CTR (for a very limited slice depending on vertical, offer, and creatives).
⚠️ Before starting advertising campaigns, be sure to give your personal manager a list of geo demands.
🔍 What verticals could you try first based on the December data pack: Mainstream, Installs, Subscriptions, Sweepstakes, Software, Applications, Adult, etc.