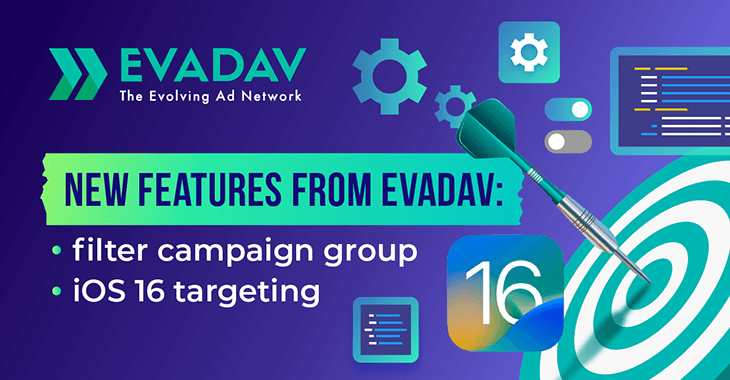 New Features From Evadav: Filter Campaign Group and IOS 16 Targeting
😎Hello, Evadavers!
We have added new features for advertisers and options in your profile. Sharing the latest updates with you!
What's new in the Evadav profile?
✅Filter Campaign Group
✅IOS 16 Targeting.
We'll take an in-depth look at both new features.
⚙️Campaign Group Filter
In Evadav profile, you can gather campaigns into campaign groups. We've now added the ability to filter campaign groups in statistics.
💡The Campaign Group filter has been added to all cabinet tabs except the Group, Source, and Zone tabs.
⚙️Targeting by iOS 16
In Evadav profile, you can set up targeting when you create a campaign. We have added the ability to specify targeting for iOS 16 (which is the latest operating system from Apple at this time).
➡️iOS 16 displays when you create a campaign in the OS version field
Read also: Autumn Ad Trends 2022