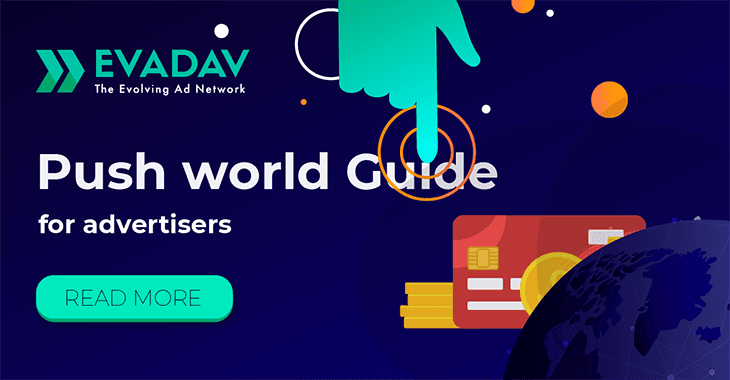 Guideline for advertisers in push world: how to earn maximum and raise cosmic conversion
Open the magic world of push notifications for advertisers
Among all existing worlds, the world of push notifications is the most profitable and amazing. And we'd like to guide you through it to behold all its greatness.
That's why we've prepared for you, advertisers, a detailed guideline🔥 where you'll find everything about push:
✅ how to create and set up push notifications evadav
✅ how to improve them to send your conversion to cosmos
✅ life hacks and evadav's tips for earning even more money
✅ the common mistakes to avoid
and even more.
🚀 Strap yourselves in and let's fly into this magic world – the world of push notifications!