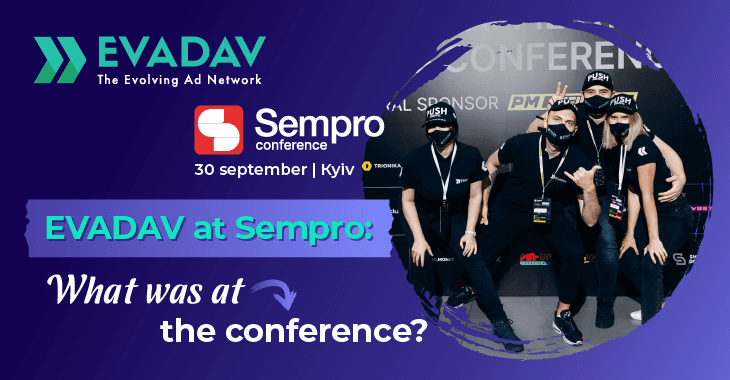 EVADAV at Sempro
😎 Evadav team has recently visited #Sempro conference and we want to share with you our impressions.
💡What is Sempro?
Sempro is a huge conference assembling SEO professionals and affiliates.
What did we do at the conference?
🗣️ Meet affiliate marketing and SEO experts from various companies
📸 Took many photos
🎤Took part in panel discussions
✨ Learned many new things and discovered the trends
🎉 Relaxed at the afterparty

How was it?
We have only one word to describe: AWESOME 🔥! We want to admit that it was the biggest conference in Sempro history! Our team had a chance to discuss important topics with industry leaders, participate in various workshops and learn the industry news. What's more, we met our partners in person. 🤝
The most enjoyable part was, of course, After Party with professional DJs mixing excellent music 🎶, hot dances 🕺, casino zone 🎰, and delicious appetizers and drinks 🍸!
We want to thank #Sempro for the excellent organization 🎊
Evadav team is waiting impatiently for the following conferences 🤩
🤗 At Sempro we've found partners who joined our referral program. Join and advertise with us!
Read also: Referral program for advertisers: the way to get higher profit