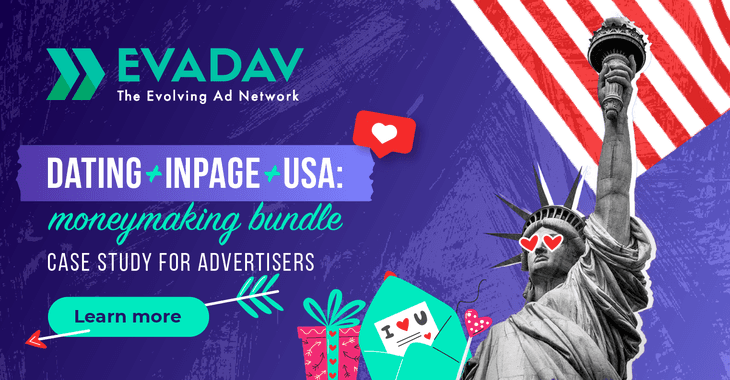 $10,000 profit monthly on online dating in the US is real!
😎Hello, Evadavers!
Dating for arbitrators is the "yummiest" vertical, and the USA is top geo. Today only the lazy do not earn with this bundle!
The Evadav team decided to share with you a successful case of our advertiser, who got excellent results in just a month.
Our advertiser got acquainted with trends in affiliate marketing for 2023 and additionally requested from the personal manager Evadav's current top verticals.
Here it is:
❤️dating
🕹️gambling
💵trading
⚽betting
🌱nutra
The US is in the list of the most promising geo for dating vertical two years in a row, and in the second quarter of 2023, it also remains in TOP: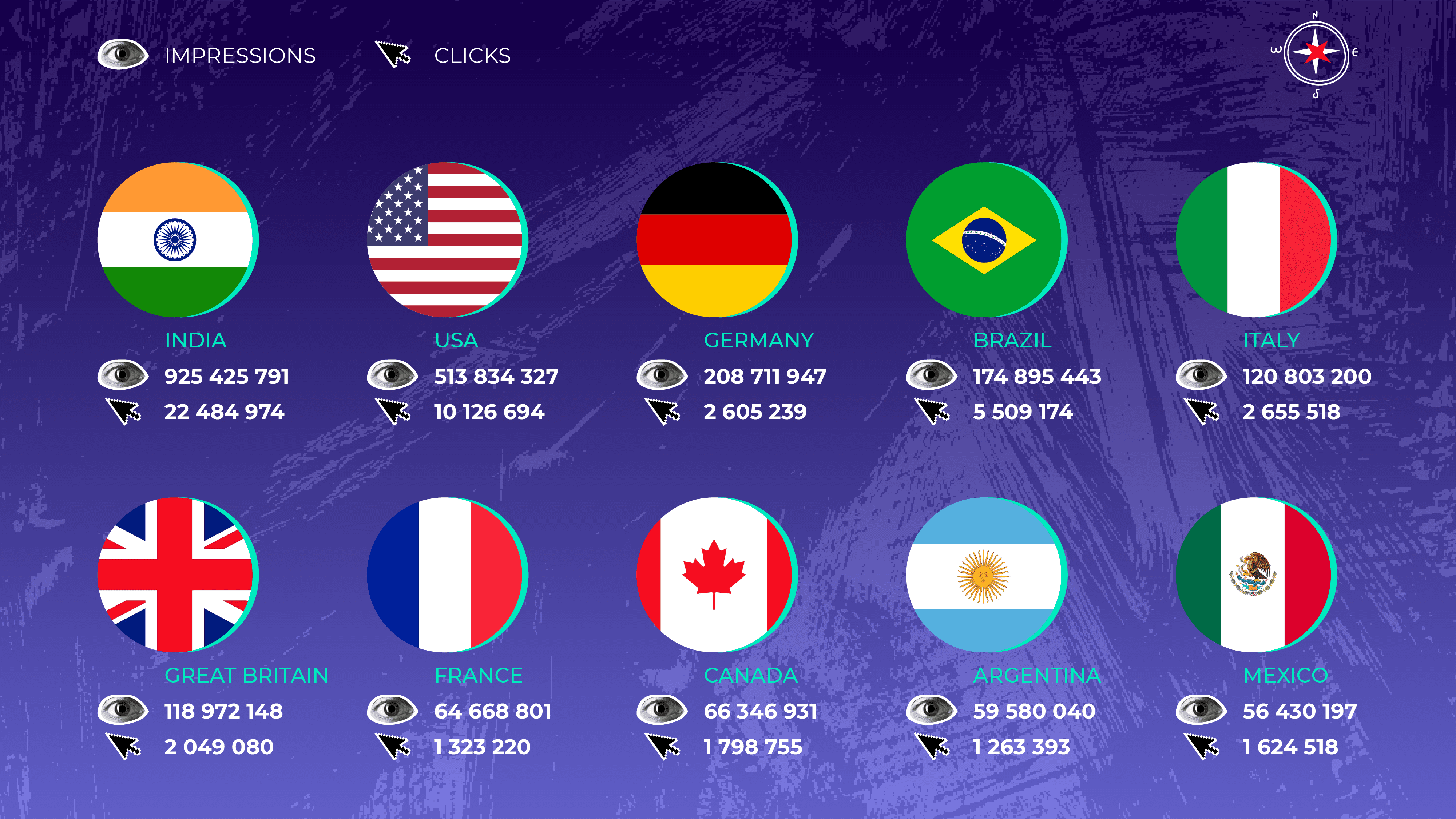 The author of the case decided to work with the American audience with a large amount of targeted traffic for the dating vertical and the highest payouts.
Take a look at the dynamics of the traffic volume in the online dating vertical in the United States from 2017 to 2024: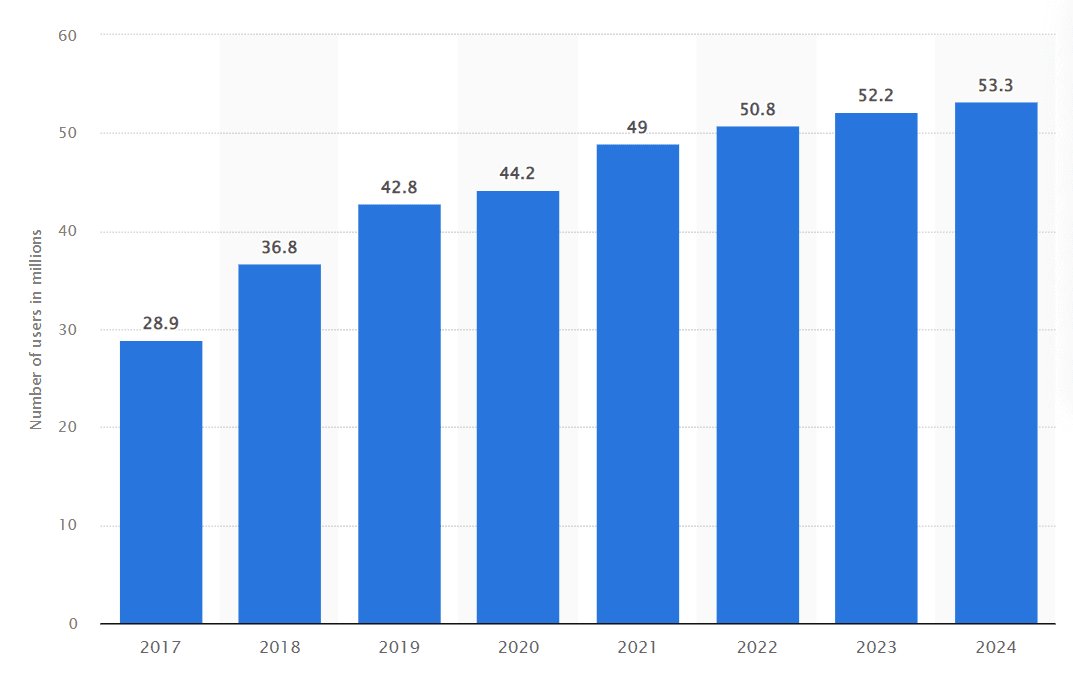 According to forecasts, the number of dating service users in the States will rise to 53.3 million by 2024.
In particular, mobile dating application users are expected to reach 25.7 million by 2023.
The top dating apps in the US today is the following: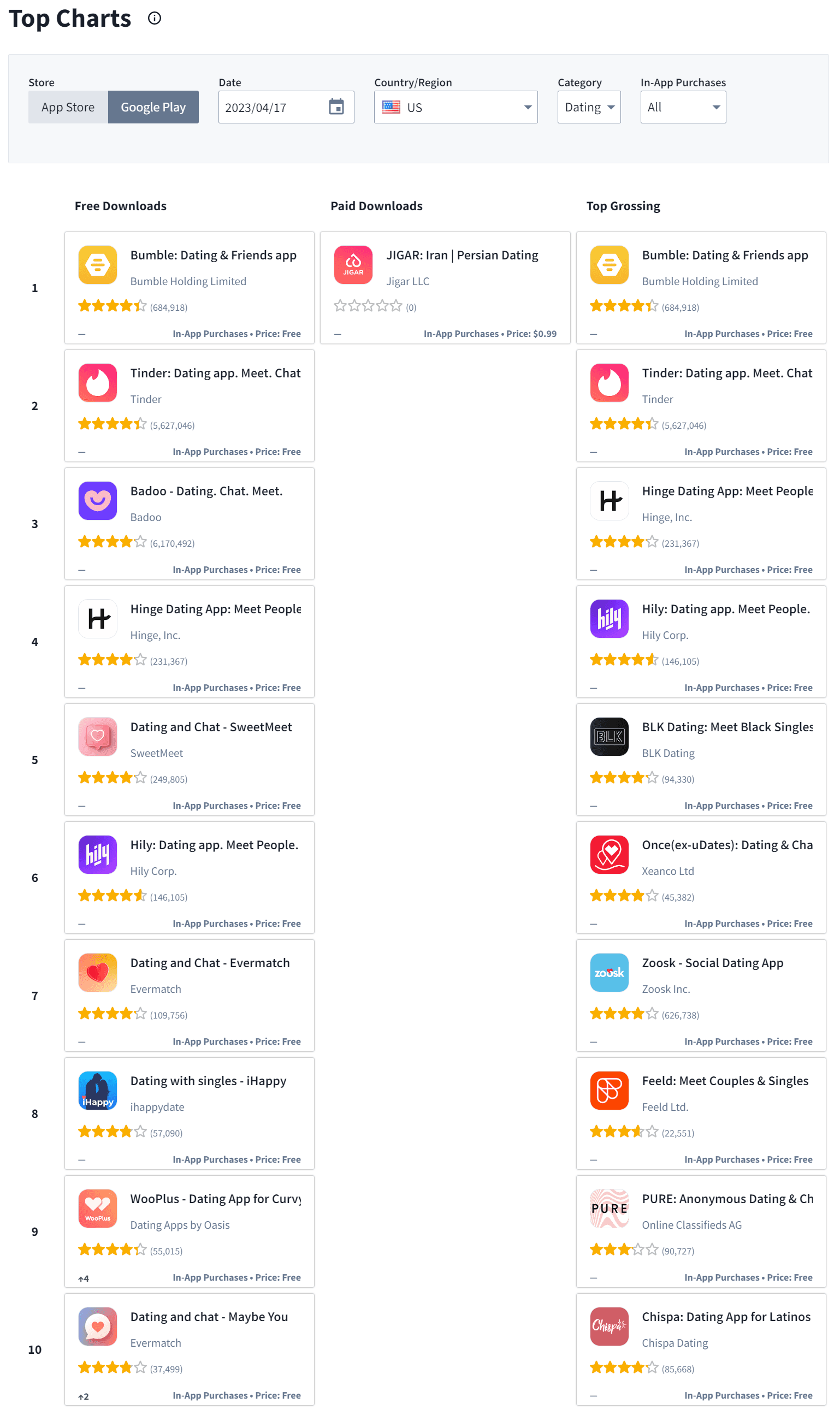 Statistically, by 2027, the total income from online dating in the US will be $1.5 billion — 200 million more than in 2022.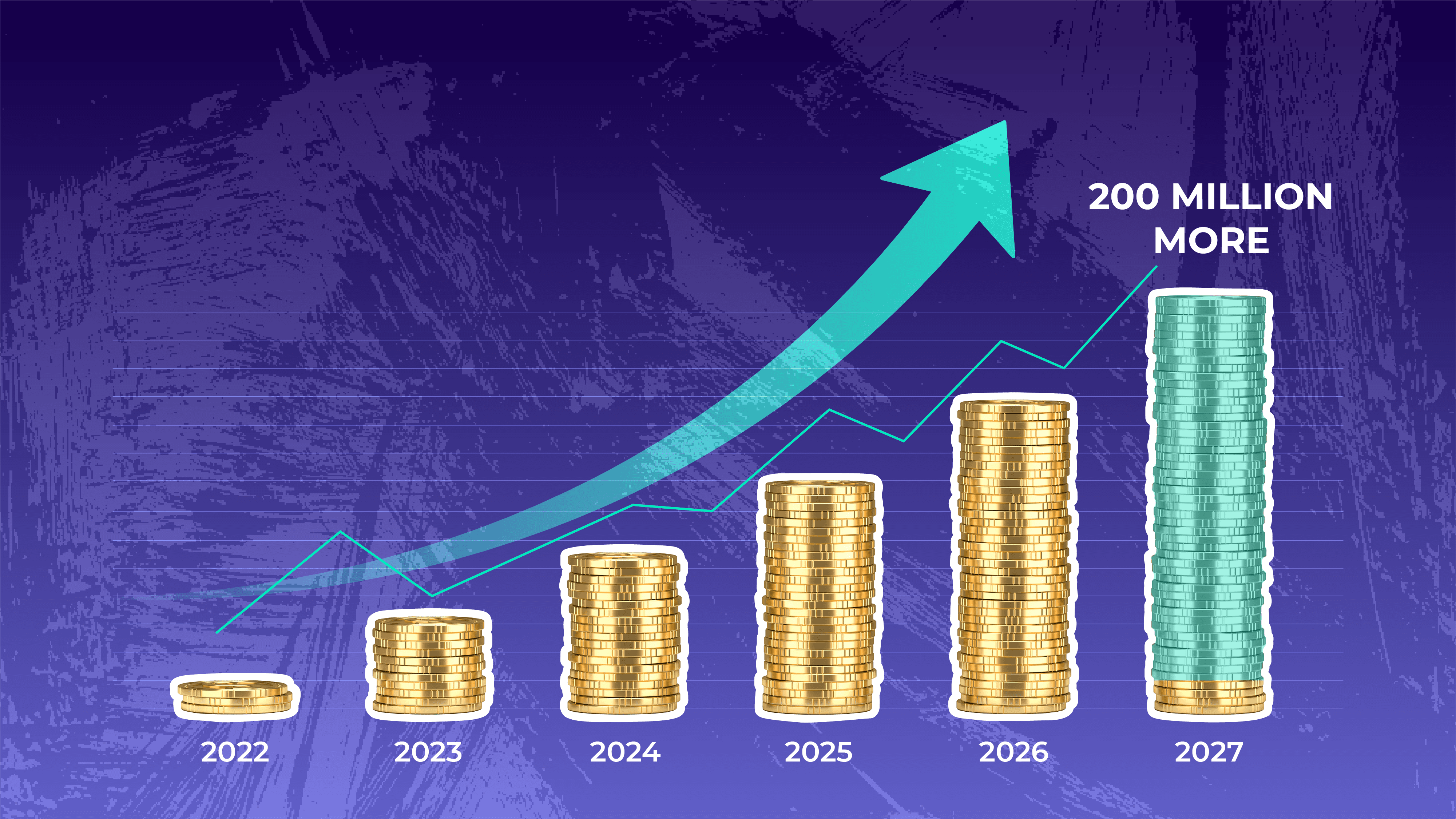 So, back to our advertiser and his bundle:
ad format: inpage/style Social (Live Chat 1)

offer type/offer: dating (18+)/ iflirts.com

target action: registration

affiliate network: Traffic Partners

geo: США

campaign period: 14.03.23 – 12.04.23

total budget: $27 493,43

total earned: $37 516,63

net profit: $10 023,20

ROI: 36,46%
A bit more about the offer: iflirt.com is a great platform for online dating and is potentially attractive to Americans. It offers user-friendly interface, ability to search for a partner by parameters, personal manager, and a wide range of account replenishment methods.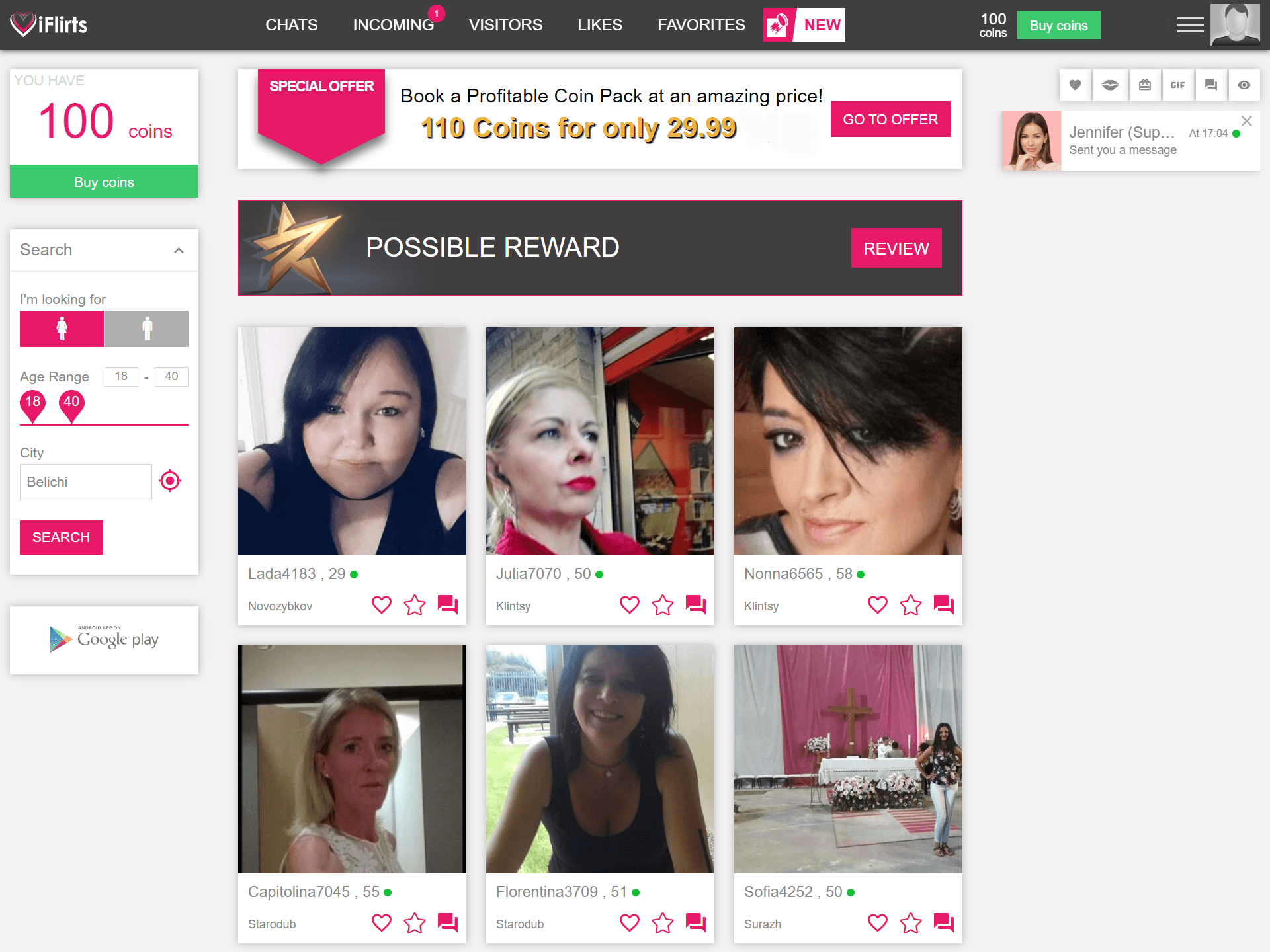 On the landing page, a user should leave only an email, then go to the inbox and complete the registration, following the instructions in the letter: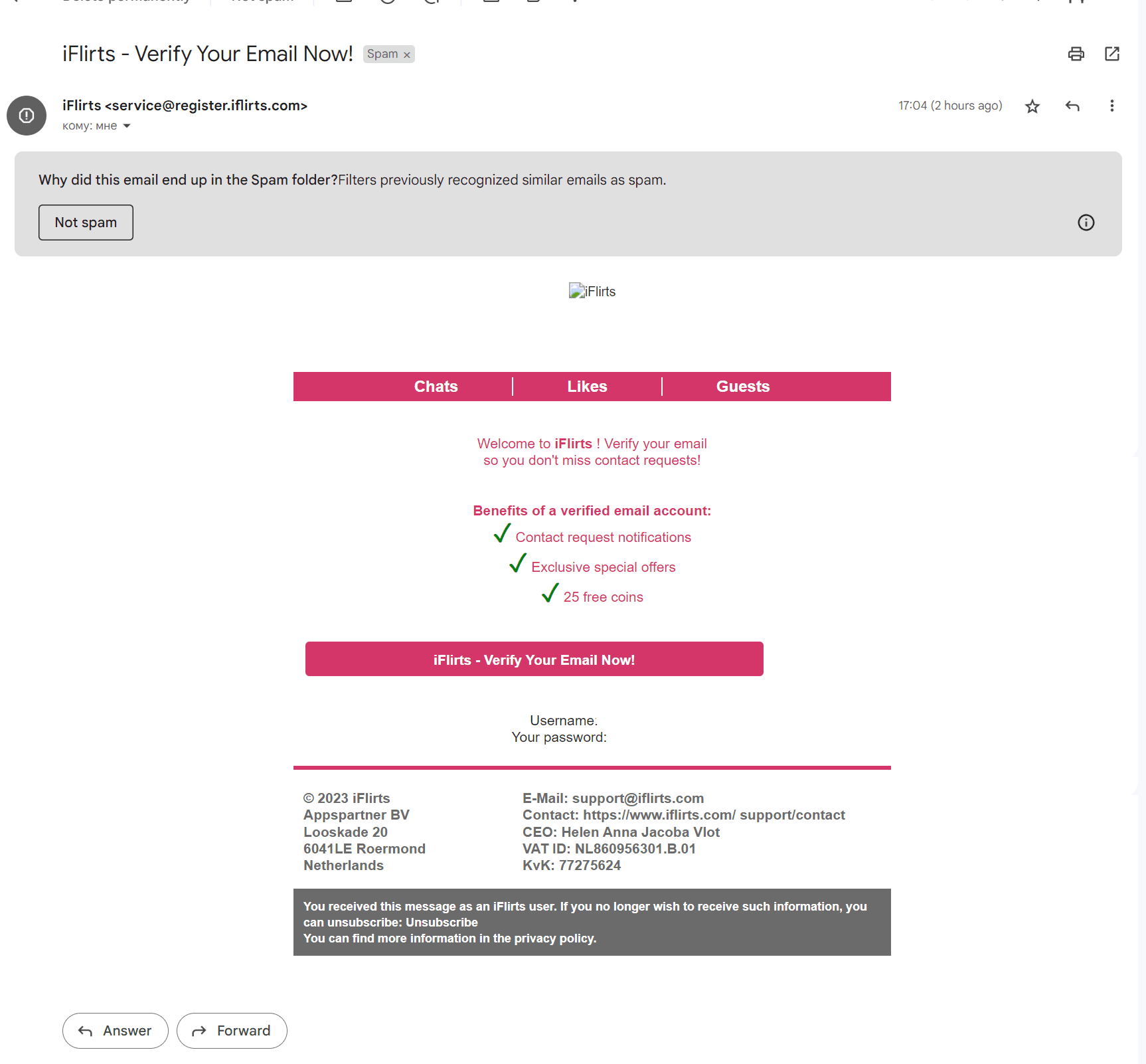 At the start, users receive 100 coins bonus for registration, and after that they can choose a package and buy more.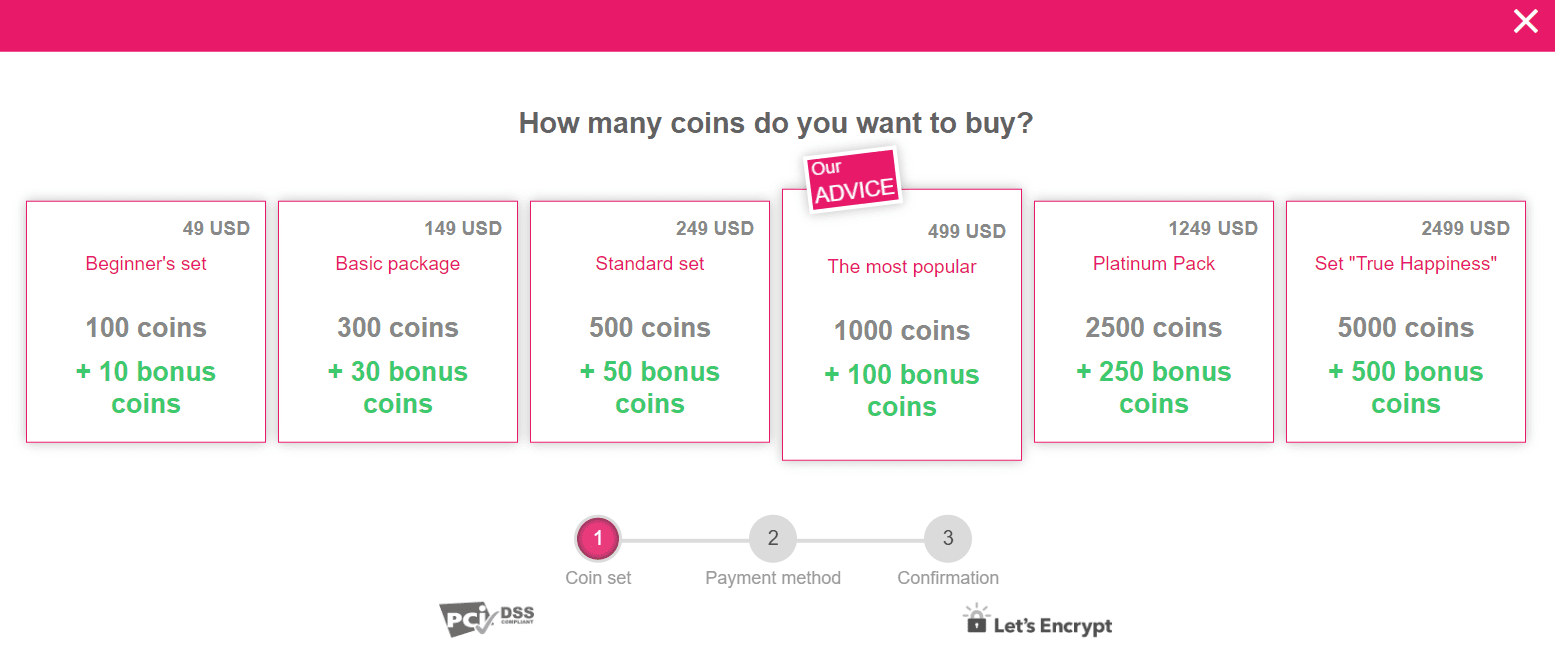 The advertiser first focused on KPI: conversion type - SOI Lead with a payment of $2, geo — USA and UK.
The conditions are good, and the reviews of other affiliates about this offer were very inspiring, so our affiliate has chosen iflirts.com.
The author decided to test several creatives simultaneously, then turn off the less clickable ones. Previous experience with dating vertical showed that the inpage traffic converts perfectly, so he selected this format again.
Launch inpage campaign with Evadav >>
The personal manager approved the choice and advised him to test the Social custom style for creatives. It is an exclusive feature from Evadav, almost impossible to find on other advertising platforms. The campaign lasted a month. Further, we will show the result.
How to work with dating offers in USA
Every day thousands of affiliates earn good money on dating offers. Despite the high competition, there is enough space for everyone.
Niche features
Before working with the top geo, the advertiser should know region features and target audience. To save you time, we'll provide you with the information here.
So, according to the experience of our partners who promoted dating offers in the US, it can be emphasized that:
The most significant traffic volume comes from California, Florida, Texas;

Colorado, Washington, and Northern California are leading countries in conversion and ATV;

It is best converted by users aged 25-35, but LTV and ATV are higher in the 50+ category.
Target audience of dating offers in the US
Remember a few facts about Americans to find an approach to them:
The United States is a multilingual country with over 300 languages. At the same time, 80% of the population is English-speaking. In 32 states, it has official status, with 8,266,645,603 Americans speaking English, which is why most conversions occur in this audience. Spanish is the second one spoken by 287 735 966 US residents (approximately 10%).

People from different states don't just differ in language. As an American nation formed due to migratory processes, each state has a different mentality, lifestyle, temperament, needs, and priorities. In this case, online dating interests all Americans.
Interesting to know:
In the US, 54% of dating users consider online dating as promising as offline dating. Another 26% are looking online for casual dating.
The US is at the top each year for a reason. Here are the most solvent users. More than half of them use Apple products, which are the most convertible and profitable for the advertiser.
Learn more about advertising strategy for USA geo>>
Traffic channels
Advertising networks — today, there are many platforms with effective formats, payment models, and competitive prices for traffic. When choosing a network, do not focus only on bids and volumes; you should be primarily interested in the traffic quality. Study the reviews of advertisers, opportunities, and options of the platform, and ask about the terms — hold period, the minimum amount to withdraw, payouts terms, and support.
Evadav offers optimum bids for traffic, and its quality is unquestionable. Our advertisers can work with a quality audience without fraud due to carefully moderated sources.
Social networks — more than 280 million Americans actively use social networks for communication, information exchange, and as a newsfeed. The most popular platform is Facebook, and many Americans spend time on Instagram, Snapchat, and Medium. It is an excellent channel for those who know what farming and cloaking are, but still it can hardly be the main.
Recall that at the end of March 2023, in the United States, a ban on the installation and use of TikTok in devices of representatives of government agencies came into effect. The reason was the tense political situation in the world — TikTok, as a product of Chinese origin, was considered a threat to data privacy and national security. Of course, it's not critical for affiliates who promote dating. But, given the reasons, we can expect TikTok to disappear entirely from the US soon, just as it did in India, Pakistan, Taiwan, and other countries.
Thematic resources — adult sites, forums, various niche platforms with videos, and 18+ online stores. Here you can pay for relevant advertising without any restrictions; the question is only in the payback of such a source.

Google UAC is a relatively new channel that is gaining momentum. If you have enough experience, try driving traffic to the dating offer via Android and iOS applications. Remember that the latter option is more expensive. If you choose in-app traffic, start with Android. Apps need not be redeemed (most likely, they will soon go to ban), you can rent them.
Best advertising formats for online dating vertical
The most effective way to interact with the American audience is through such advertising formats:
Popunder is the most delicate form of pop-up advertising. It drives large traffic volumes which is relatively loyal (the target page appears without the user's consent but does not interfere with work and is not annoying). You don't need creatives, but the target page should be effective.

Push - pop-up notifications with a picture and a triggering header, interacting with the audience through the browser. If you make creatives properly and consider all the features of the target audience, you can get many clicks.

Inpage is a pop-up banner that does not respond to browser locks as it interacts via the device. It covers a solvent iOS audience, does not need subscriptions, and brings a lot of quality traffic. It's a must-do for mobile campaigns in the US.

Video ads show good clickability, but it does not always pay off. Against other formats, we cannot recommend it, especially for the first launch.

Banners and native ads are cheaper than video format but more suitable for testing bundles. Users have long been accustomed to banners and successfully ignore such advertising, no matter how flashy it is. And native advertising requires uniqueness, and it is impossible to scale.
Almost all channels and formats are suitable for promoting dating offers in the USA. If the affiliate is virtuous enough, he can drive traffic from any of them. The question is whether to choose.
Evadav tip:
To advertise dating offers in a bundle with any traffic, use pre-landers — clarify the user's age, warn about "adult" content, and add questionnaires. So you can go through moderation, weed out poor-quality traffic and warm up the target.
Which dating creatives show the highest CR and CTR
Americans most often click on ads if it includes:
text in English

the creatives with realistic photos;

city macro in the title;

focus on close geolocation;

they have a question in the title;

video player icon in the photo.
Such creatives will definitely bring conversions: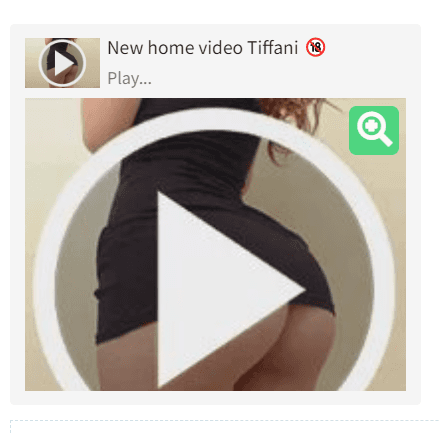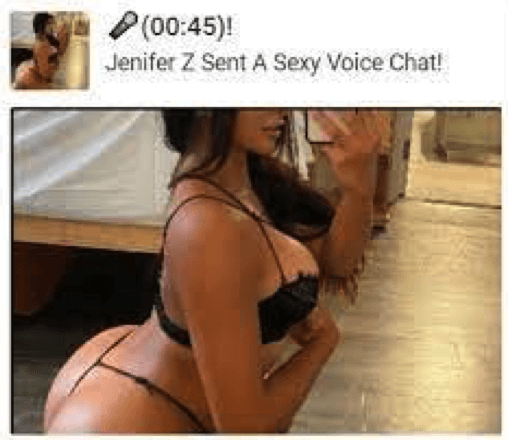 And such, most likely, are hopeless because they contain typical mistakes. The photo on the first creative looks artificial and is far from reality. And on the second — distorted mask and blurry image definitely will not give a good CTR.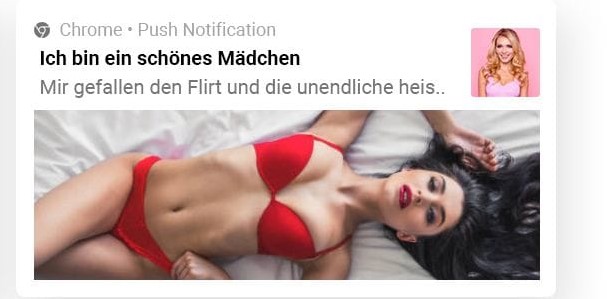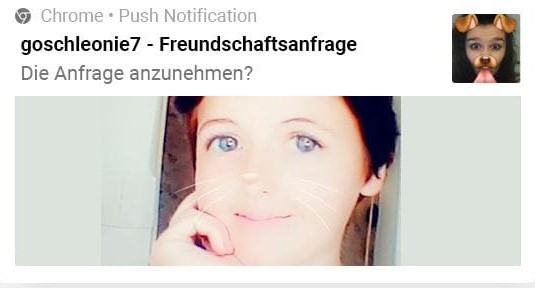 Ad campaign setup
Let's go over the ad campaign settings.
For the test run, our advertiser chose the standard CPC model traffic with a minimum bid of $0.005 per click. He limited the daily number of displays to 2 times per unique user and added a postback link.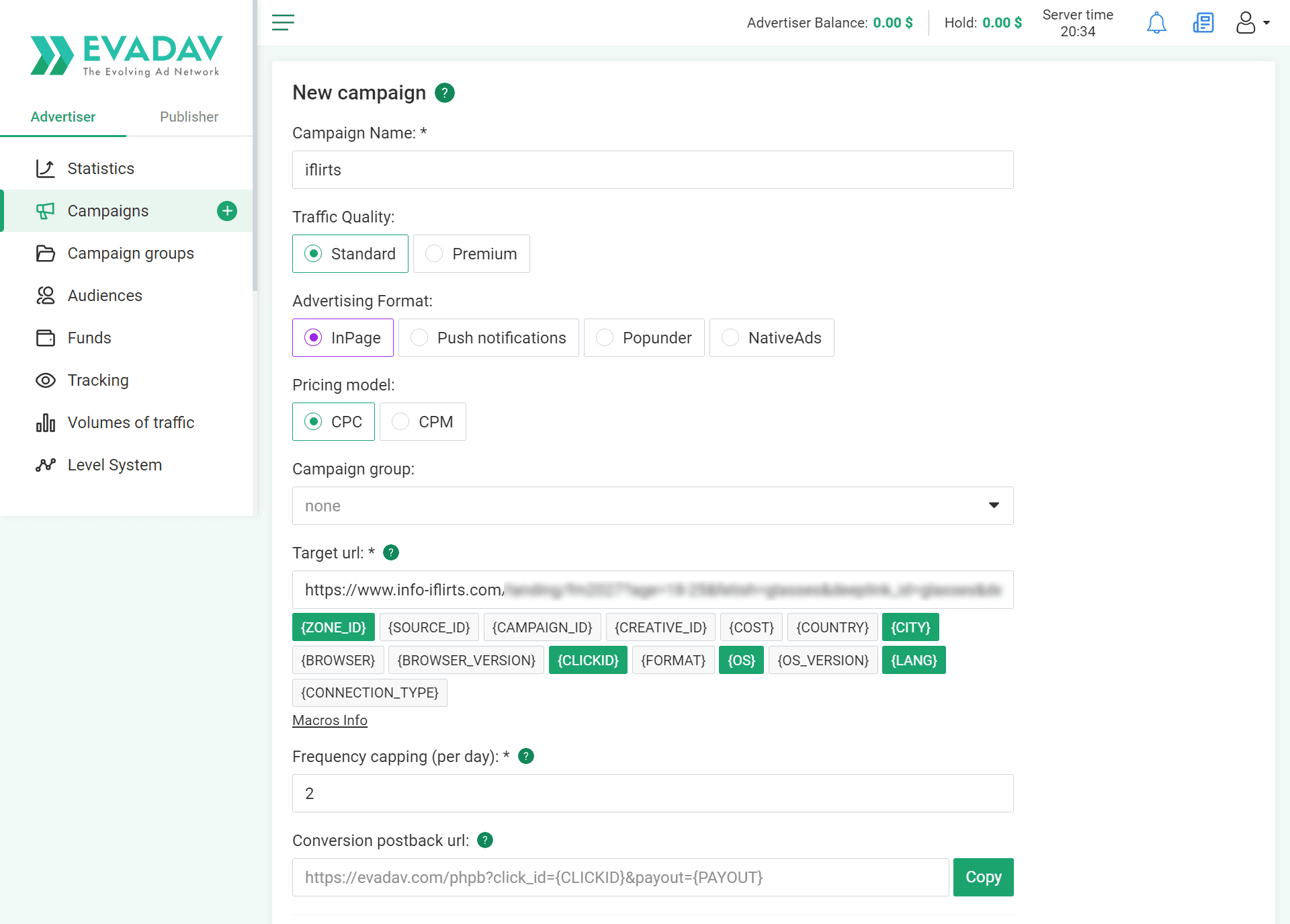 He also added several creatives:




Device type — Android, browser — Chrome.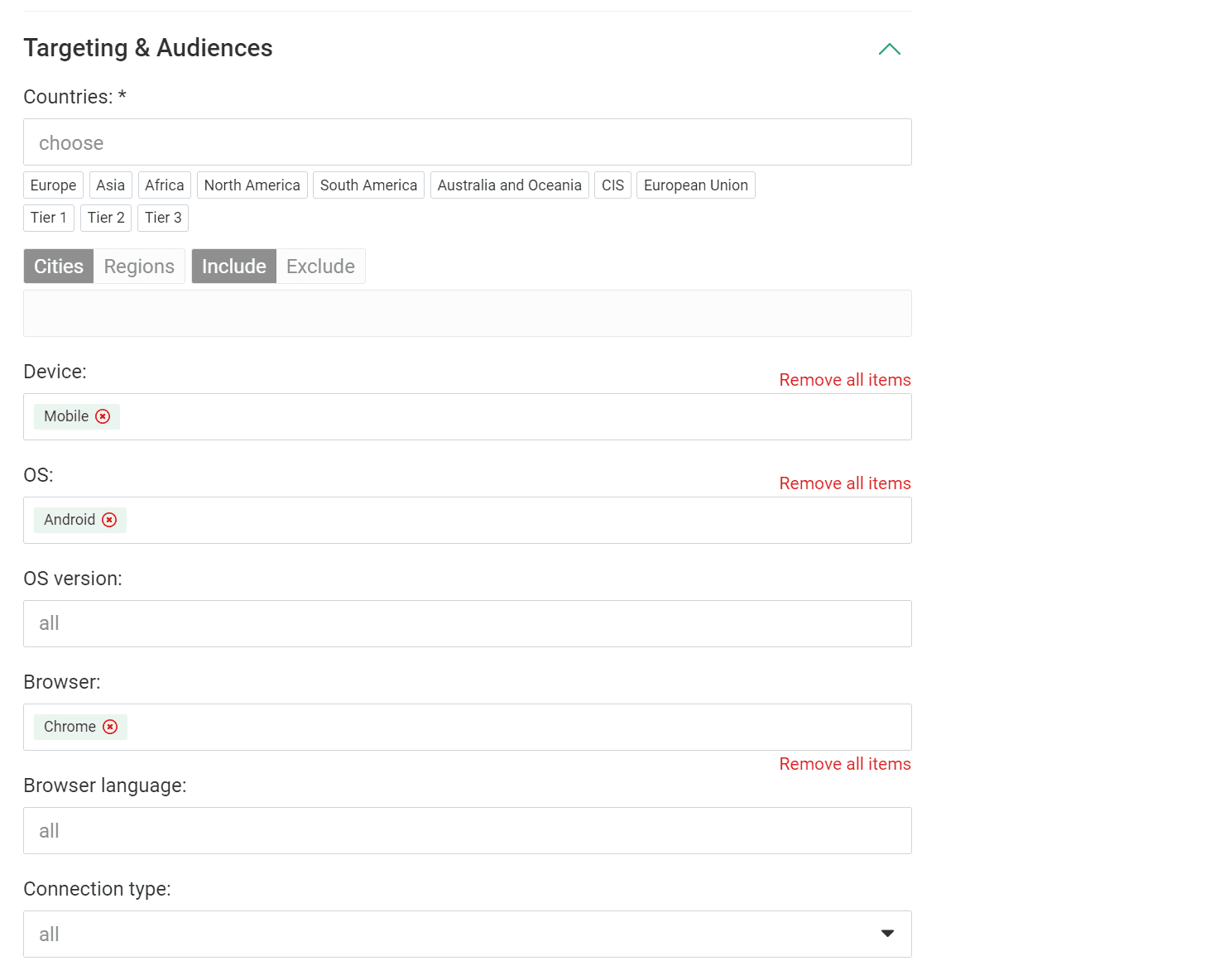 The author used several pre-landers.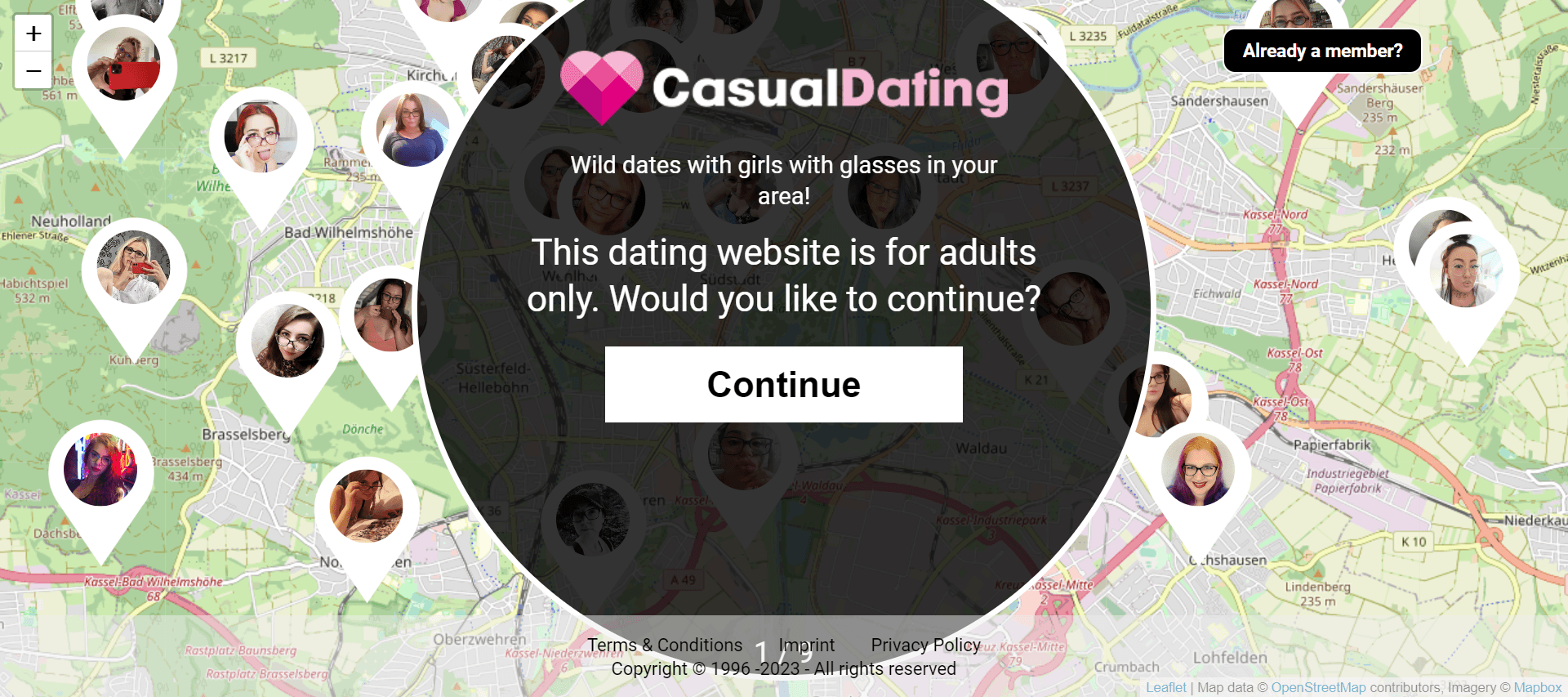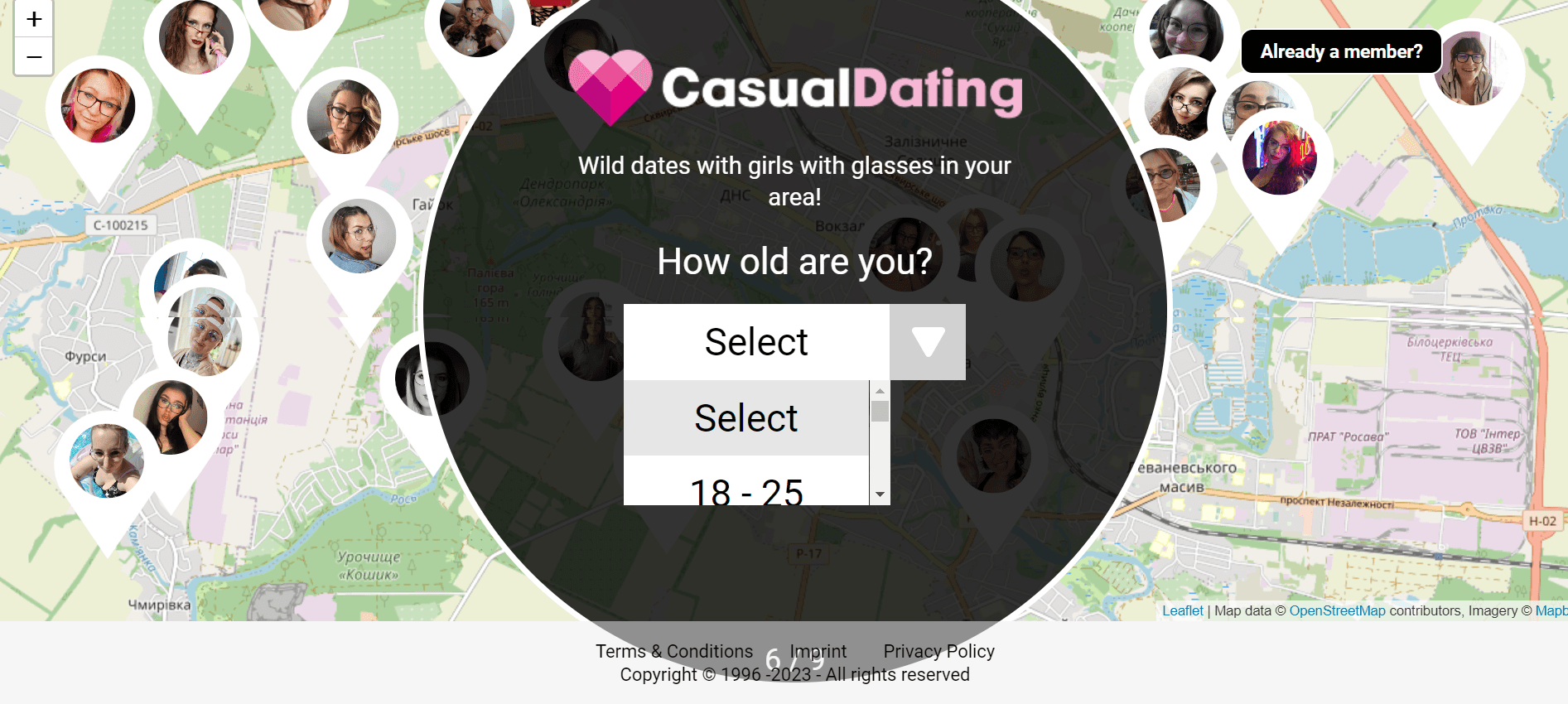 Target action — registration.
Users got to the following landing page: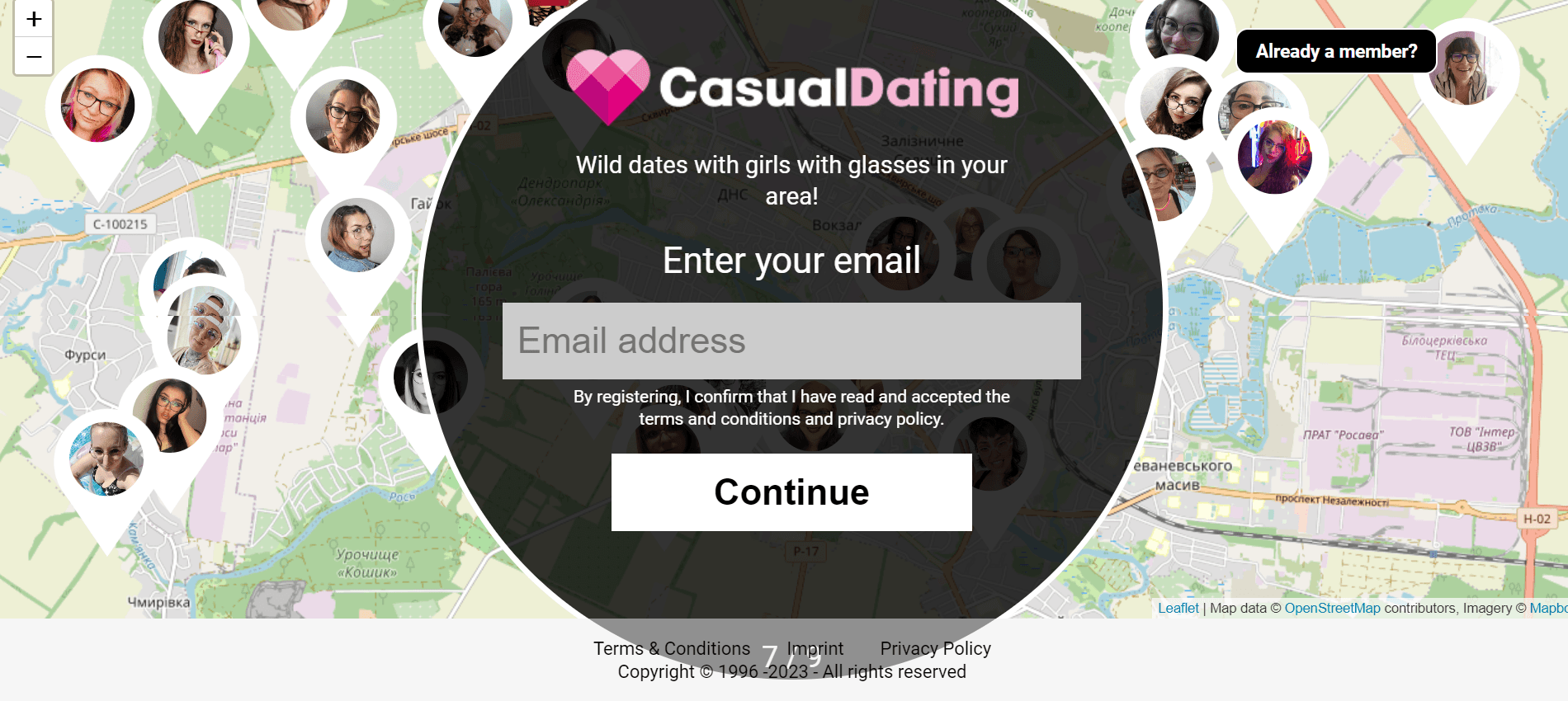 The first statistics a week after the launch:

The advertiser decided to keep going but, on the recommendation of the personal manager, raised the bid to 0.0075.
He also added automated rules so that non-convertible sources hit the blacklist automatically and disabled two creatives with the least CTR.
The total monthly statistics are as follows: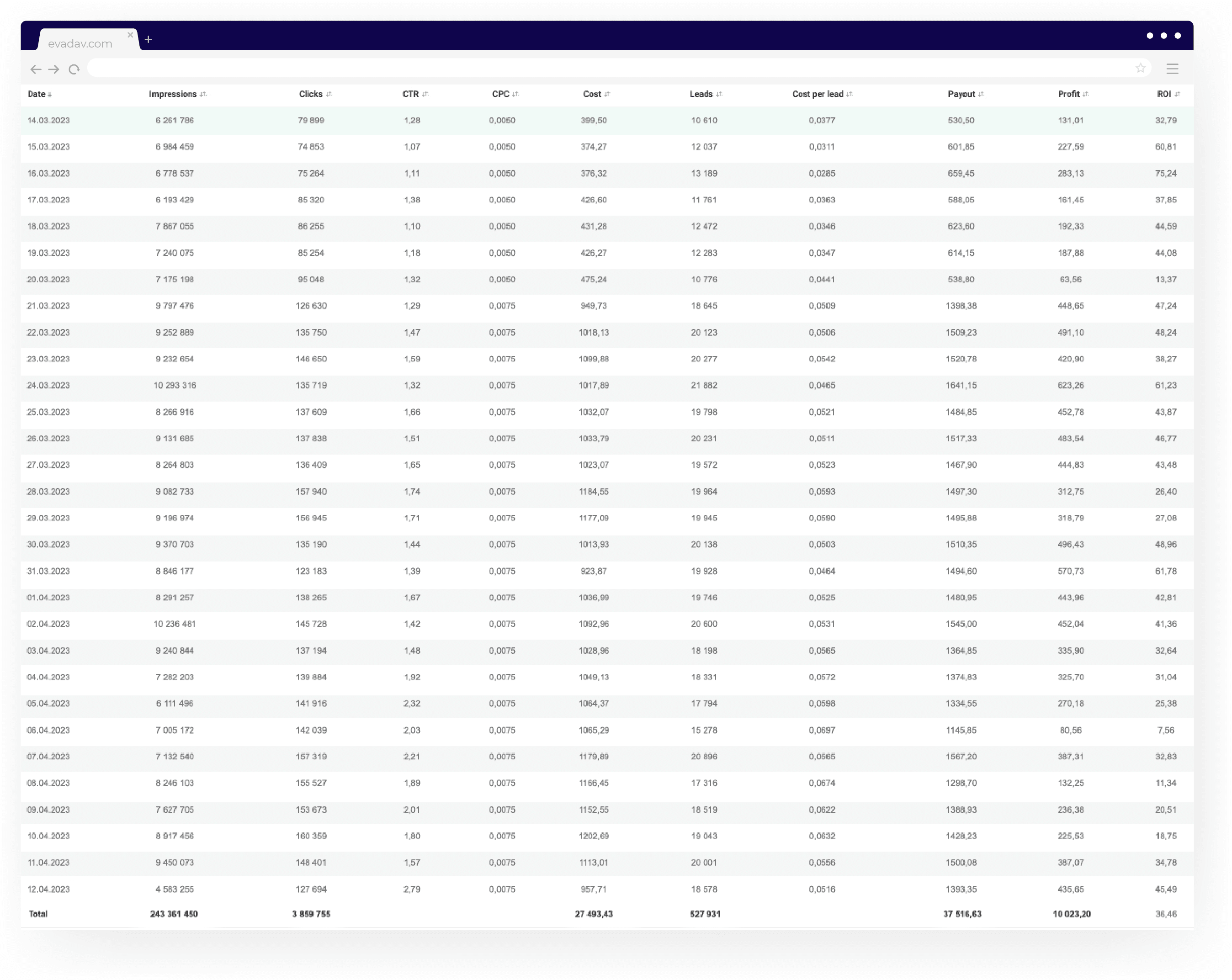 In four weeks, the advertiser invested $27,493.43 and earned $37,516.63. The profit from the campaign amounted to $10 023.20, and ROI - 36.46% - an excellent result, in our opinion.
Try this bundle using the recommendations from Evadav experts:
Split mobile and desktop campaigns, making tracking results and optimizing bids easier, as they are usually different.

Choose an inpage format for advertising in the States - every second American uses an iOS device. Inpage appears unexpectedly when the user is working with the device and will not go unnoticed.

Limit the number of ad displays to 2 times per unique user per day to not irritate the audience.

Use the Social LiveChat 1 template to customize your inpage ads to resemble social media notifications and messengers visually.

Use photos of real people in creatives, do not try to pick up a photo with the perfect appearance - it's less clickable.

Launch one campaign with 6-8 creatives, then disable the non-converting ones.

Do not ignore A/B tests; test from 2 to 3 offers.

Optimize not earlier than after 5-7 days of the campaign run. To get statistics faster, raise the bid - so you have a better chance to win the auction and get more impressions. For tests, select the CPM model.

Use micro bidding - if possible, optimize the bid separately for different sources, depending on the campaign's effectiveness.

Ask the manager to add the automated rules or manually configure the blacklist and whitelist to spend the budget efficiently.
Final thoughts
This bundle brought 36% ROI to the author of the case, and he continued to work with it. We hope you have once again been able to make sure that with Evadav's inpage traffic and custom styles, you can make great money even in countries with the highest competition.
It's time to try it. Join us!
Launch inpage campaign with Evadav >>
Read also: New custom styles for inpage format: cosmic CTR and ROI