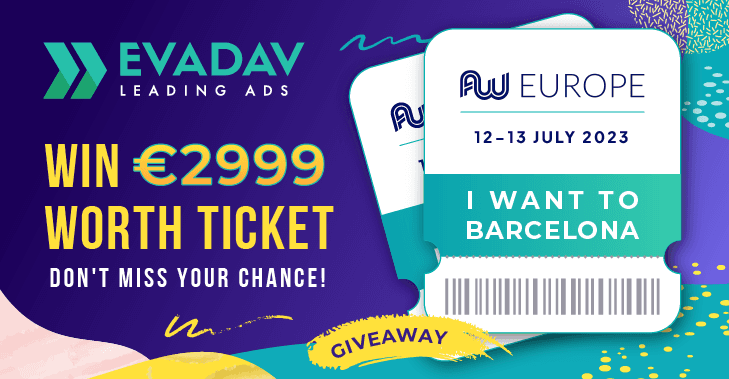 Win a FREE €2999 Ticket to Affiliate World Barcelona - Join Now!
😎 Hello, Evadavers!
Are you ready for an incredible chance to attend Affiliate World Barcelona? We are thrilled to announce our exclusive giveaway where you can win a FREE ticket worth €2999!
Participation is simple:
1️⃣ Create an Evadav account or use your existing one.
2️⃣ Top up your ad balance and launch a campaign targeting one or more of the following geos: 🇺🇸United States, 🇬🇧United Kingdom, 🇮🇩Indonesia, 🇧🇷Brazil, 🇩🇪Germany, 🇫🇷France, 🇮🇹Italy, 🇯🇵Japan, 🇨🇳China.
3️⃣ Once your campaign is live, send an email to [email protected] with the subject line "I WANT TO BARCELONA" using the email address associated with your Evadav profile.
4️⃣ We will send you a unique ID, so make sure to save it (Example: 1159077).
Activity period: June 22 - June 28 (7 days). On June 29, we will randomly select two lucky winners using the website https://www.random.org/.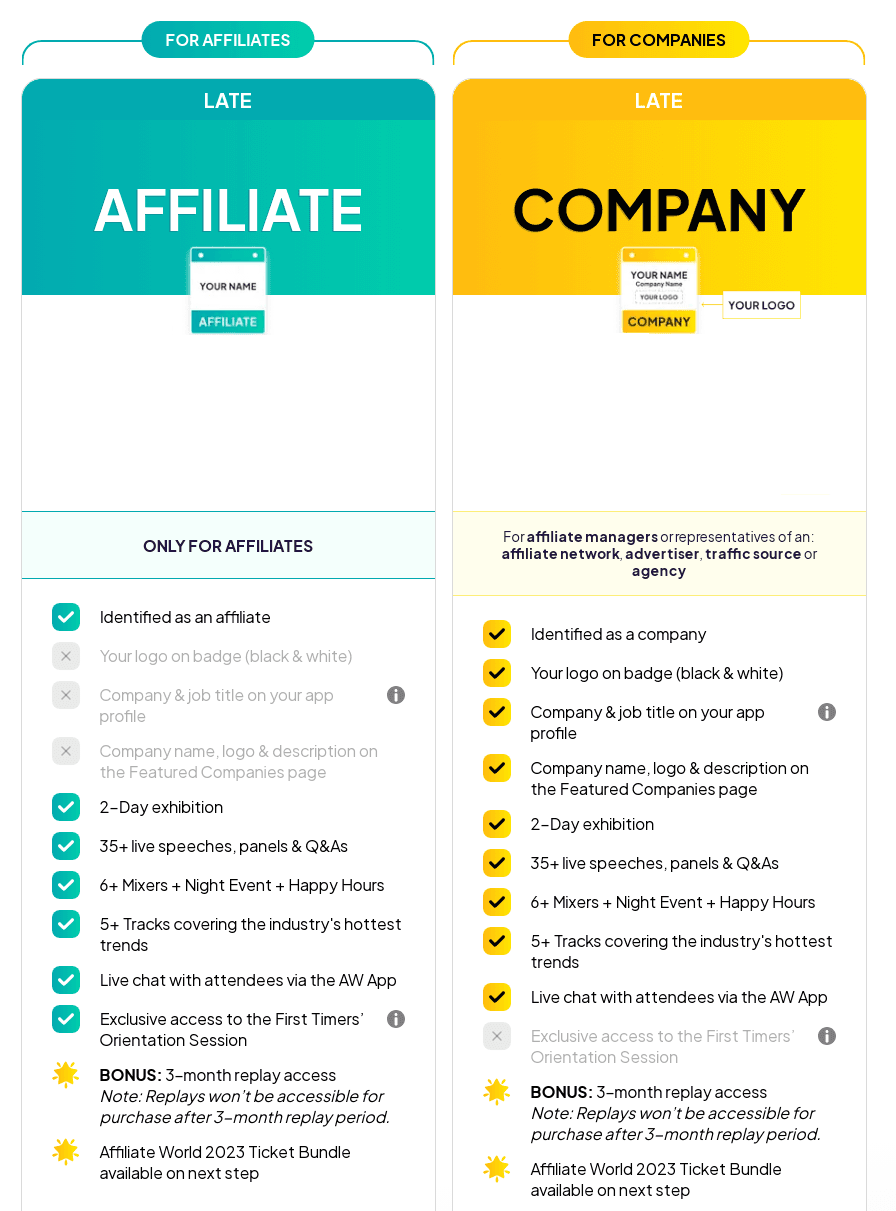 Winners will be notified and provided with their ticket codes on June 30.
But that's not all! This ticket is versatile and can be used by affiliates, arbitrage specialists, company employees, business owners, and publishers without any restrictions. Experience the buzz of Affiliate World Barcelona firsthand!
Remember:
✅ The ticket cannot be exchanged for cash with the organizers.
✅ Our team will contact the winners after the draw and share the ticket codes with them. Ensure you provide a valid email address and save your unique ID securely.
✅ Please use the email address mentioned in your Evadav profile to receive the code if you win.
✅ Don't miss out on this incredible opportunity from Evadav Leading Ads!
Secure your chance of winning and boosting your business at Affiliate World Barcelona. Create Ad Campaign>> Good luck! 🎫
If you have any questions, write to us, we are online 24/7/365.
Read also: Top 50 Affiliate Marketing Conferences and Events to Visit in 2023