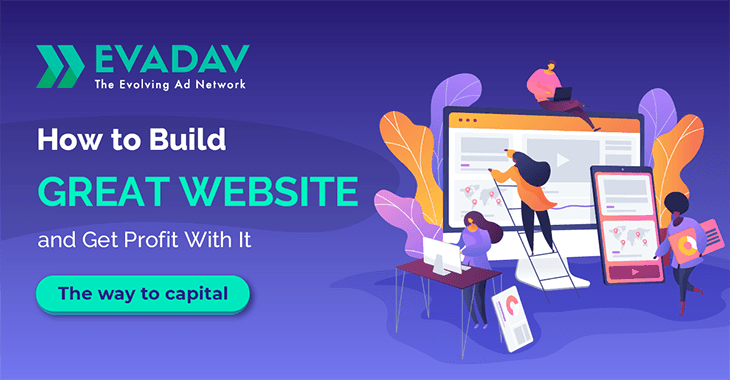 Traffic monetization in 2022: niches, formats, tendencies, content, and analytics
How to build a great website and get profit with it
Each of us has faced affiliate marketing, mostly as a consumer. Example: you went to the car service to change the tires, and, by the way, received a recommendation from the masters and a discount on the services of the nearby car wash.
Affiliate marketing – selling goods and services via other people (commercial partners in our case).
It can be done by anyone: partner company, popular blogger, social media average user. The motivation is a percent from sales or a fixed rate. It's up to you.
However, the biggest profit comes to those who promote partner products systematically, doing a real job as a webmaster.
Webmaster's main source of income – it's a website or a network with placed ads such as links, banners, notifications leading to a target page.
Here we break down in detail how to build and set this website up according to the tendencies of 2022.
What is an affiliate website?
Simply put, an affiliate website is any resource encouraging visitors to certain target actions. Such a site rarely sells something directly, usually limiting itself to advertising the product of the partners, and earning a commission for it.
Stats: average payments for goods are in the range of 3-10% of value, in the service niche, remuneration is higher - 20-30%, a payout for an info product can be higher than 50%.
Affiliate websites look different. Аффилиат веб-сайты выглядят по-разному. Sometimes it is a multi-page information source on popular themes, sometimes it is a brief landing page about a short situational demand for a product or service.
The main thing: the site should be relevant to users' requests, give them what they came for, do it qualitatively and quickly.
Why the affiliate website is the best solution for making money on the internet?
Because the ratio of potential income and effort spent on it in affiliate marketing is the most advantageous. This is one of the rare areas where there is still the opportunity to earn a lot, quickly and with minimal investment at the start.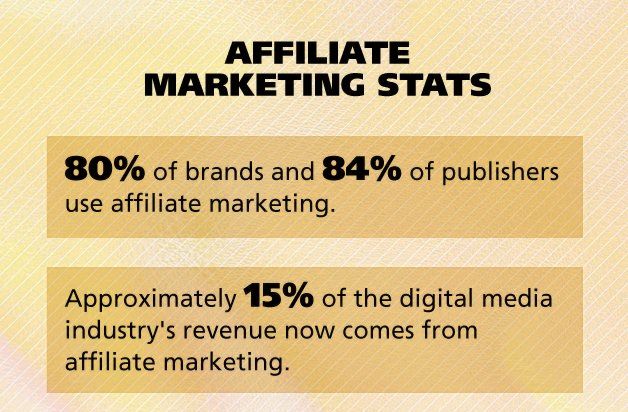 Fact: In the world, more than 80% of companies use affiliate marketing in different forms. There is a place for your site in the market!
Here are other arguments:
1. Low entrance cost. WordPress default templates and free hosting allow you to build and run a project with no money at all. Of course, money will make both faster and better, but still.
2. Moderate skill requirements. All the tools needed to create an affiliate site are accompanied by a detailed manual. You just need to read.
3. Probability of passive return. If you select the right niche/vertical and create a site relevant to the audience, it will eventually cease to require constant attention but will continue to generate profit.
4. Ability to work from anywhere on the planet. You don't need an office and a work schedule from call to call to earn money on traffic. You can run a project from a beach, even from a space station. The main thing is a stable Internet connection.
5. Unlimited scalability. The affiliate website, made by a single master to test the product, is easily transformed into a serious team business with thousands of turnovers.
6. Safe way out. The only resource you're risking is time. If necessary, leaving the market without financial losses and unfulfilled obligations is not difficult.
Do you want to make an obscene amount of money?
We'll help monetize traffic with maximum profit.
How to create a good website in 2022?
Start with a niche. It's an important step that deserves the utmost attention, but do not treat it as a choice for the wife. Changing the vertical and adapting to the new solutions, if the circumstances so require, is quite possible even for the beginner webmaster.
Fact: Despite the objectively higher efficiency of specialization, many affiliates work smoothly in several niches at a time.
How to choose the vertical?
Systematizing processes within niches simplifies work and increases efficiency. A focus on a specific vertical allows:
explore better internal tools and mechanisms, inputs and outputs, strengths and weaknesses;

make a detailed list of competitors, rank them in order of importance, take from them the best, and qualitatively build up;

reduce the distance to the customer, understanding his needs in the best possible environment - in the common market for you.
If you are just starting to try out affiliate marketing, please note the following tips on choosing verticals.
Evadav recommendations:
1) work with what you have a penchant for or a professional interest so you can learn sales techniques;
2) don't spread out, start with one or two themes and improve your skills. The market will not go anywhere. Starting with the first sources of traffic you can continue with other verticals;
3) Don't chase big money at once, start with offers adequate to your abilities and budget;
4) try new, not-swallowed-up niches, with an income potential: you can be the first to start earning where others are afraid to enter.
Overview of top niches
Evadav.com welcomes your desire to succeed and offers its view of the verticals with a soft start in 2022.
Dating
The human being is a social being, so the popularity of dating services, as well as the traffic from them, will never run out. There are two types of platforms inside the vertical: classic dating sites: mainstream dating and, in any case, linked to the topic of sex - adult.
Pros: lots of proven offers, versatility relative to GEO, decent bids in adult vertical. A relatively simple converting of leads, as this usually requires only the registration of a visitor.

Cons: mainstream dating can't boast such a large payout, and there are quite a lot of risky things to do with adult-themed.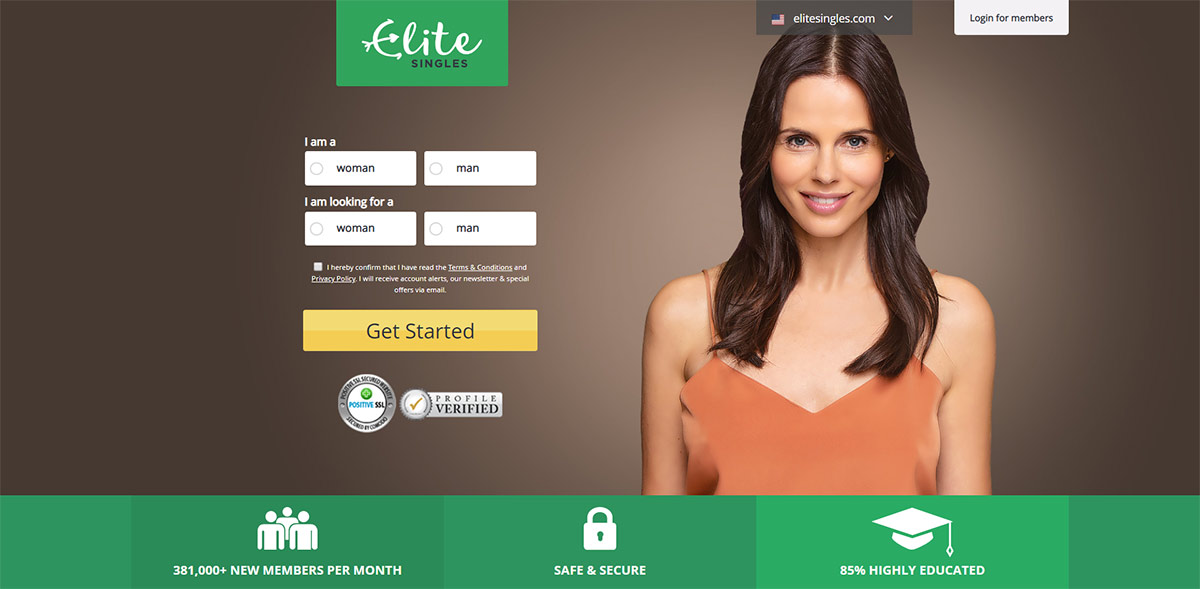 Finance
Credit, insurance, bank plastics, stock exchanges, MFIs, and others near the money periphery. In the last few years, the vertical locomotive has been the cryptocurrency market.
Pros: versatility in the sources of traffic, a truly infinite audience that can be monetized simultaneously in different offers.

Cons: high competition, very strong rivals, expensive leads - expensive tests, big holds.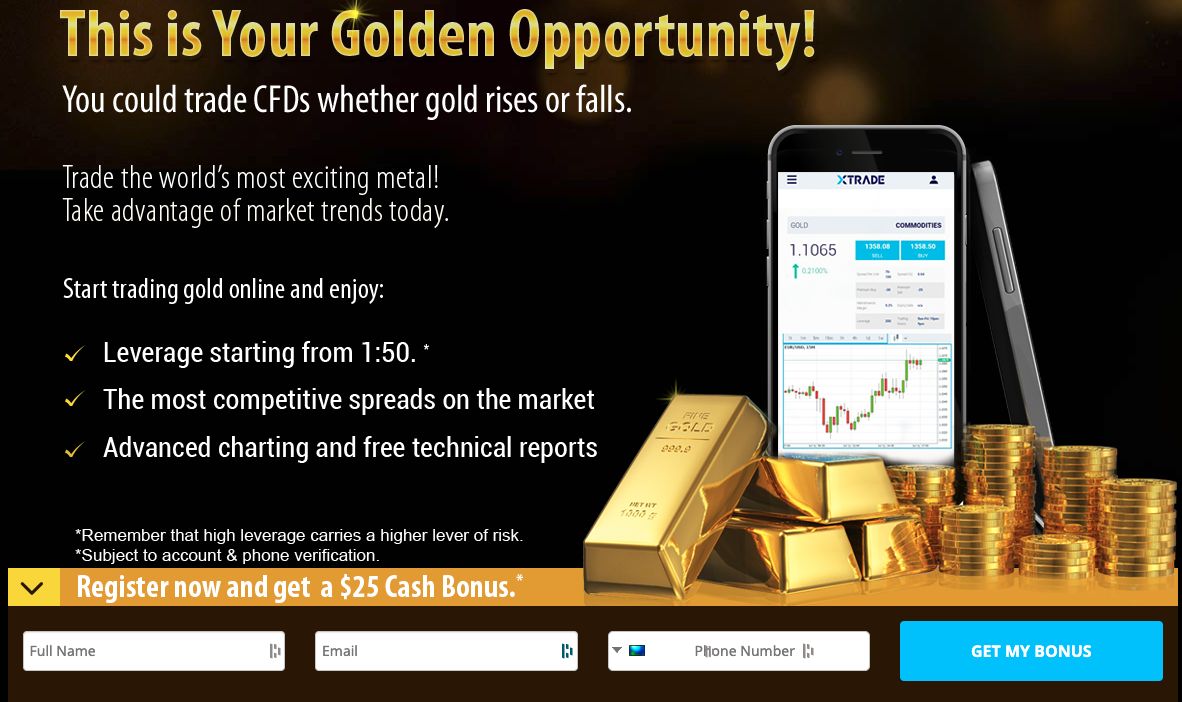 Sweepstakes
Sweepstakes are prizes drawn: from coupons in the neighboring grocery store to flagship gadgets from the electronic retail kings. The client gets a chance for a gift, the advertiser collects the user base, the publisher earns on confirmed registrations - all are winning.
Pros: some sweepstake offers, like sending out a raffle invitation email - it's a great way to get into the niche with a minimum test budget.

Cons: Facebook, which is the top source of traffic for sweeps, refer any promotion type to any shades except white. The general problem of vertical is the poor quality of traffic.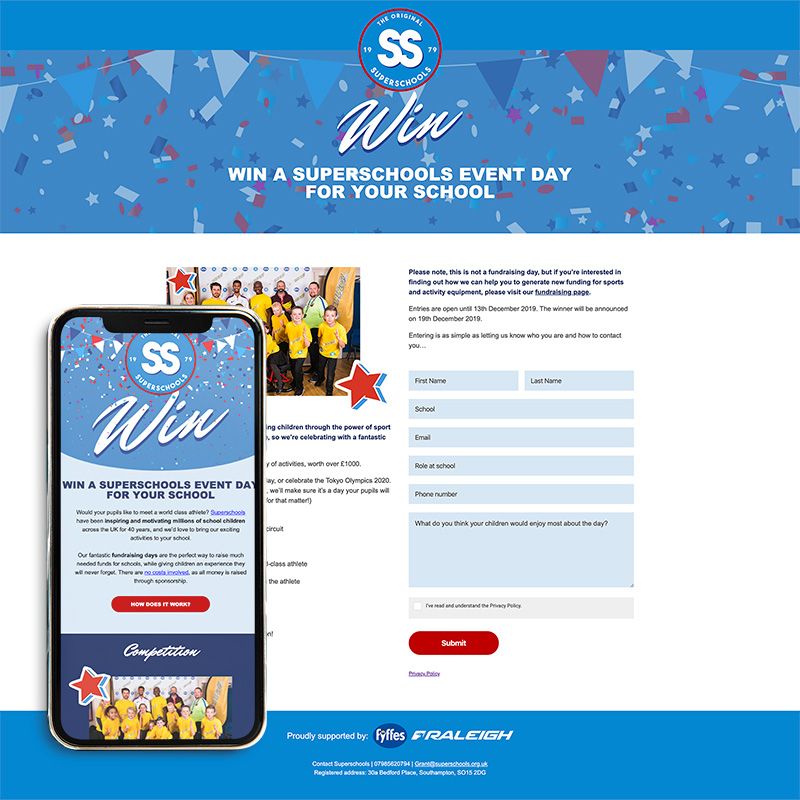 Cryptocurrency (Crypto & NFT)
This is a vertical for any taste: trading, bots, investment, education. Most of the popular offers are in the area of investment. The most promising sector is NFT (non-fungible tokens), because at current rates of penetration into the digital environment, soon no market will escape their presence.
Pros: solid payouts, no hold. A huge, omnivorous audience with understandable demands. If you have experience in any financial or gambling niche, entering crypto will be easy. Evadav fully allows this vertical with large payouts.

Cons: a lot of restrictions - chances of getting into a ban. The high competition requires a time-consuming approach to making creatives.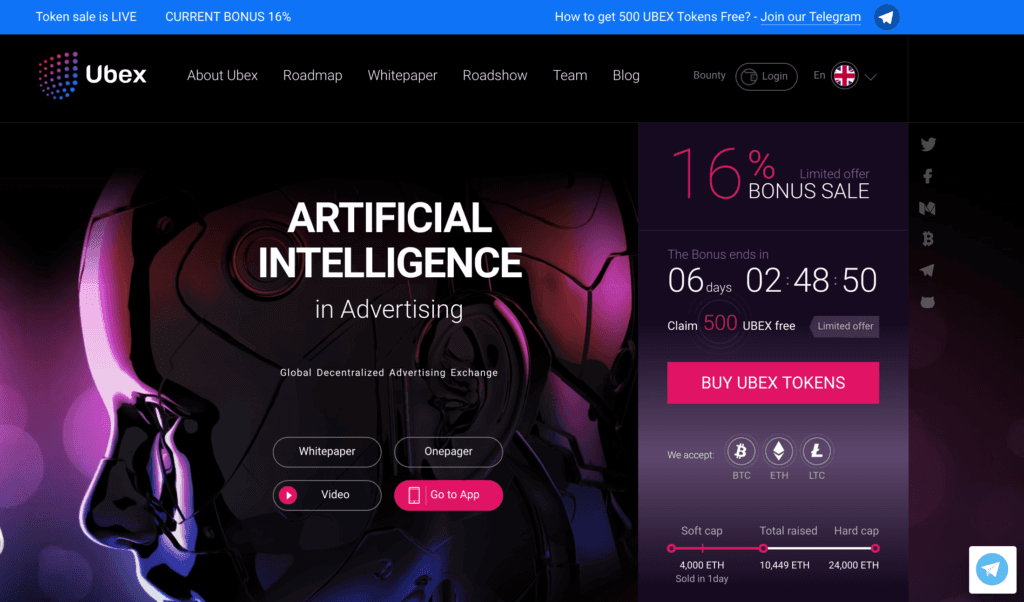 Gambling
Casinos, slots - gambling in one word. Since the main motivation of the local target audience is entertainment, it makes sense for publishers to look closely at the trends of mixing reality with the introduction of AR and VR.
Pros: many cooperation schemes, a sea of useful information for beginners, wide GEO, low barrier to entry (relatively).

Cons: big competition - low ROI, gray niche specificity, fast burnout of GEO and offers.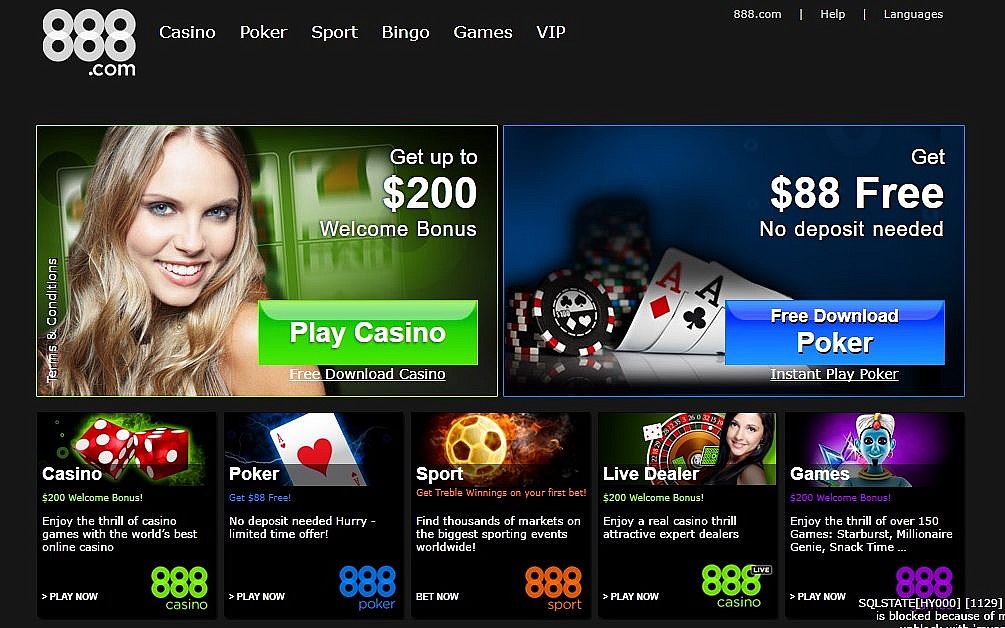 Betting
Sports/cyber betting is a powerful vertical with an amazing profit. The important thing to remember is that the event schedule dictates the weather in this niche. The traditional leader in working with the traffic on betting is push format: inexpensive, simply tuned, easy to pass through the moderation.
Pros: one (huge) audience with gambling, so you don't have to think about inventing new schemes. Diversity of sources and moderation of budgets to test hypotheses. The legality of bookies.

Cons: relative seasonality, which means that players' interest is not always stable. Need to keep an eye on sports events to keep up with market dynamics.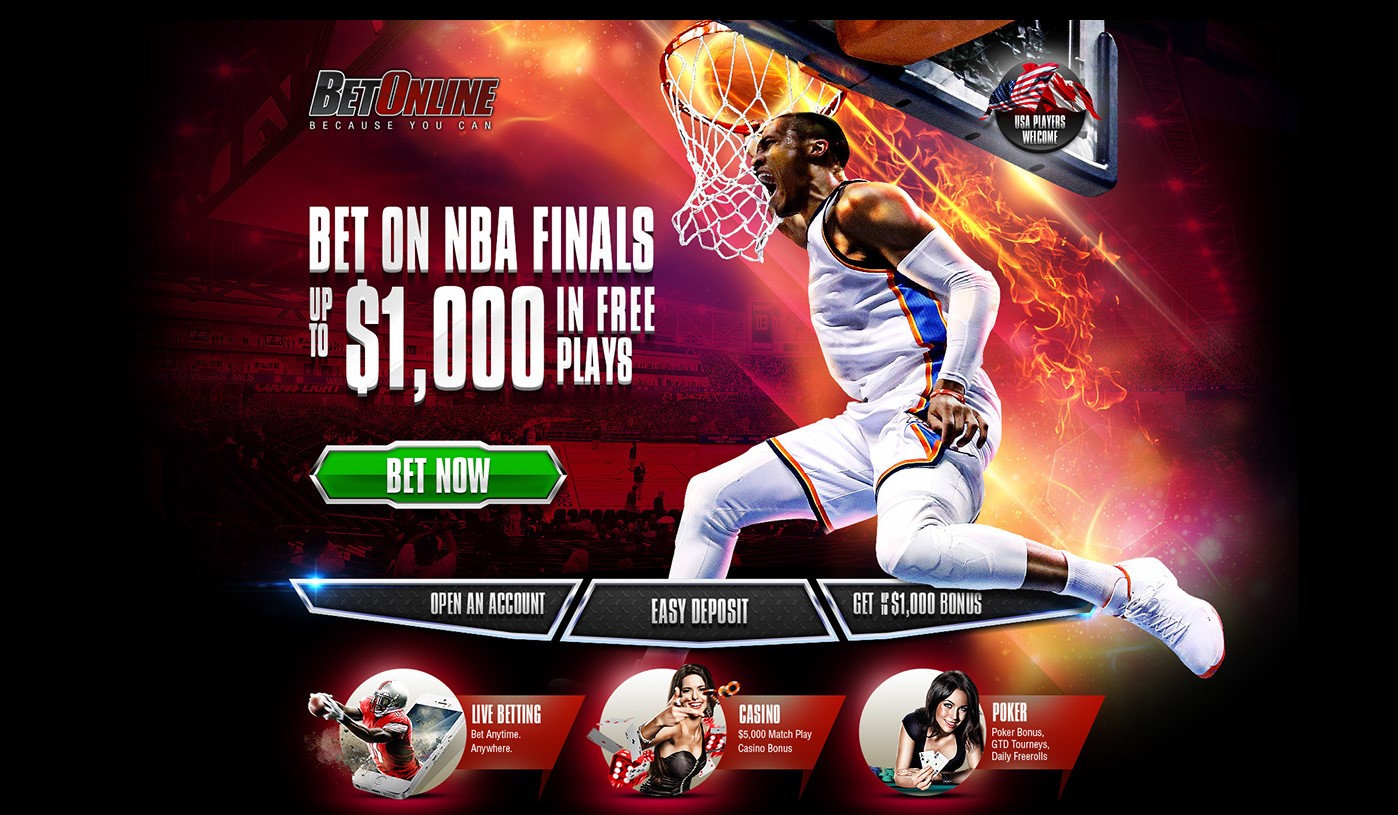 Nutra
Beauty & Health goods and services. Vertical takes in everything that responds to human complexes about appearance, age, health.
Pros: the target audience for Nutra vertical is everywhere, geography is wide. Many offers for any taste and a budget with predictably strong demand.

Cons: some products are hard to promote with white methods. High competition.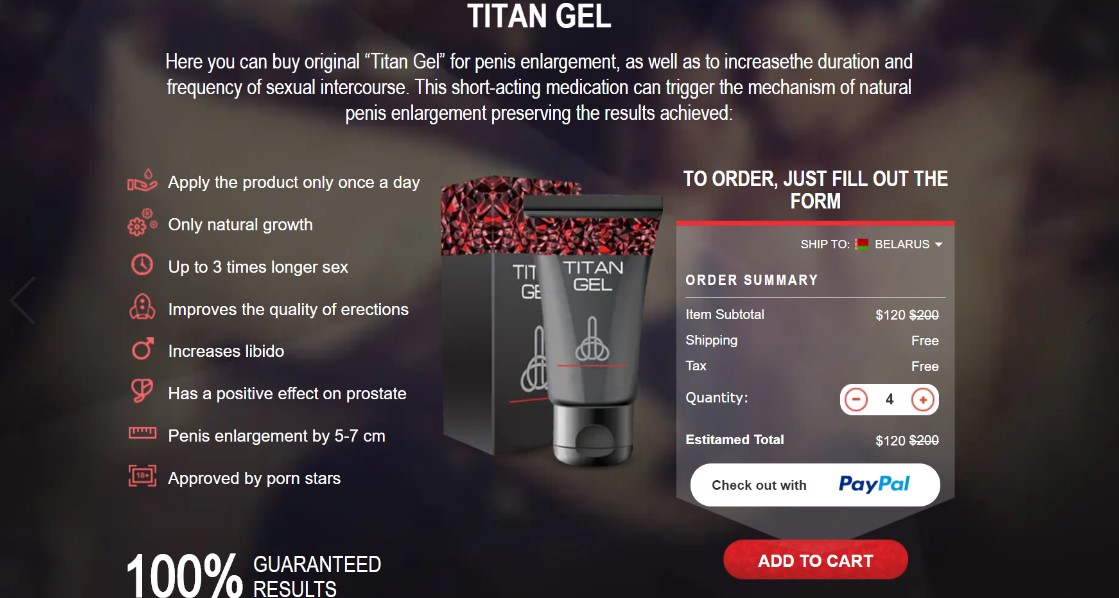 E-Commerce
A large niche with a wide assortment in hundreds of categories. Due to the scale, it is easy to find an offer for any audience and then to segment attraction and conversion with maximum benefit.
Pros: variability - thousands of offers for all tastes. The relative loyalty of advertisers to the source of traffic. It is considered the best vertical for beginners.

Cons: wild competition. High barrier to entry (technical, budget, skills) in partnership with large networks.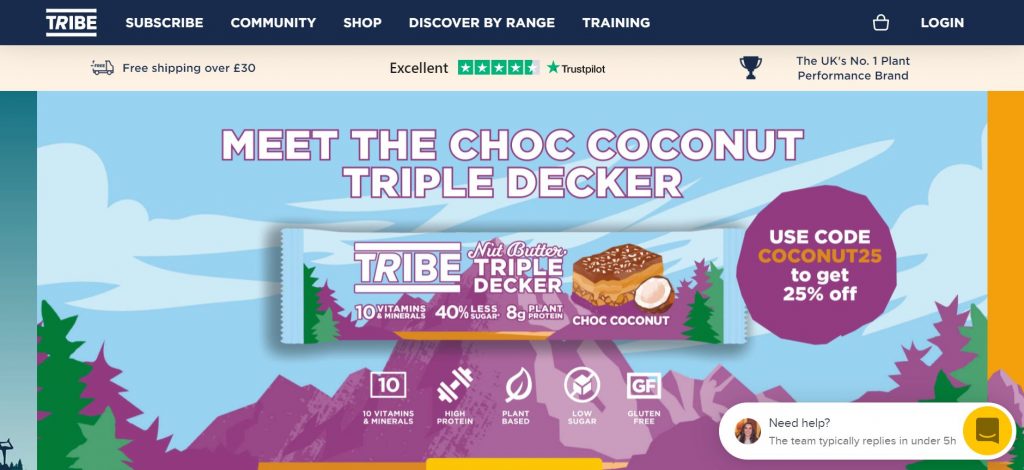 Remember, there's money in every niche. The main thing is to find yours, comfortable to work with. The big profit of some verticals is associated with the appreciable cost of attracting traffic, in other ones - budgets are modest, but you have to work for a decent conversion.
To get professional advice and an assessment of the monetization potential of the selected niche you can write to your manager from Evadav!
Choosing a domain name and hosting
Domain
When selecting a domain, consider it as a tool for promotion. The correct name should indicate directly or have a clear association with the niche in which the site will work.
Evadav tip: We recommend that you pay attention to the domains with history. That's the kind of names that crawlers have loyalty to. This makes it possible to move the resource to the top much faster than in the case of the first registered domain. Of particular value are old domains that had only one owner but were regularly renewed.
The price of such names is knowingly higher, but they are worth their money because they save up on promotion and multiply speed up request results.
Hosting
The platform on which the site files are stored is called hosting. It is the responsibility of hosters, providers who receive a fee for maintaining the space you rent.
The most popular solution in affiliate marketing today are websites created on CMS design types: WordPress, Wix, Tilda.
Fact: more than 40% of all Internet resources on the planet are made with WordPress.
CMS (content management system) implies the owner's full control over the external and internal content of the site, offering thousands of themes and plugins for customization. As a rule, the hosting service is provided by default.
There are enough free hosting facilities to start in the affiliate marketing sphere. When the time comes to scale the project, you will easily go to premium, paying a certain amount for the new volume on the server, additional options, and more loyal support.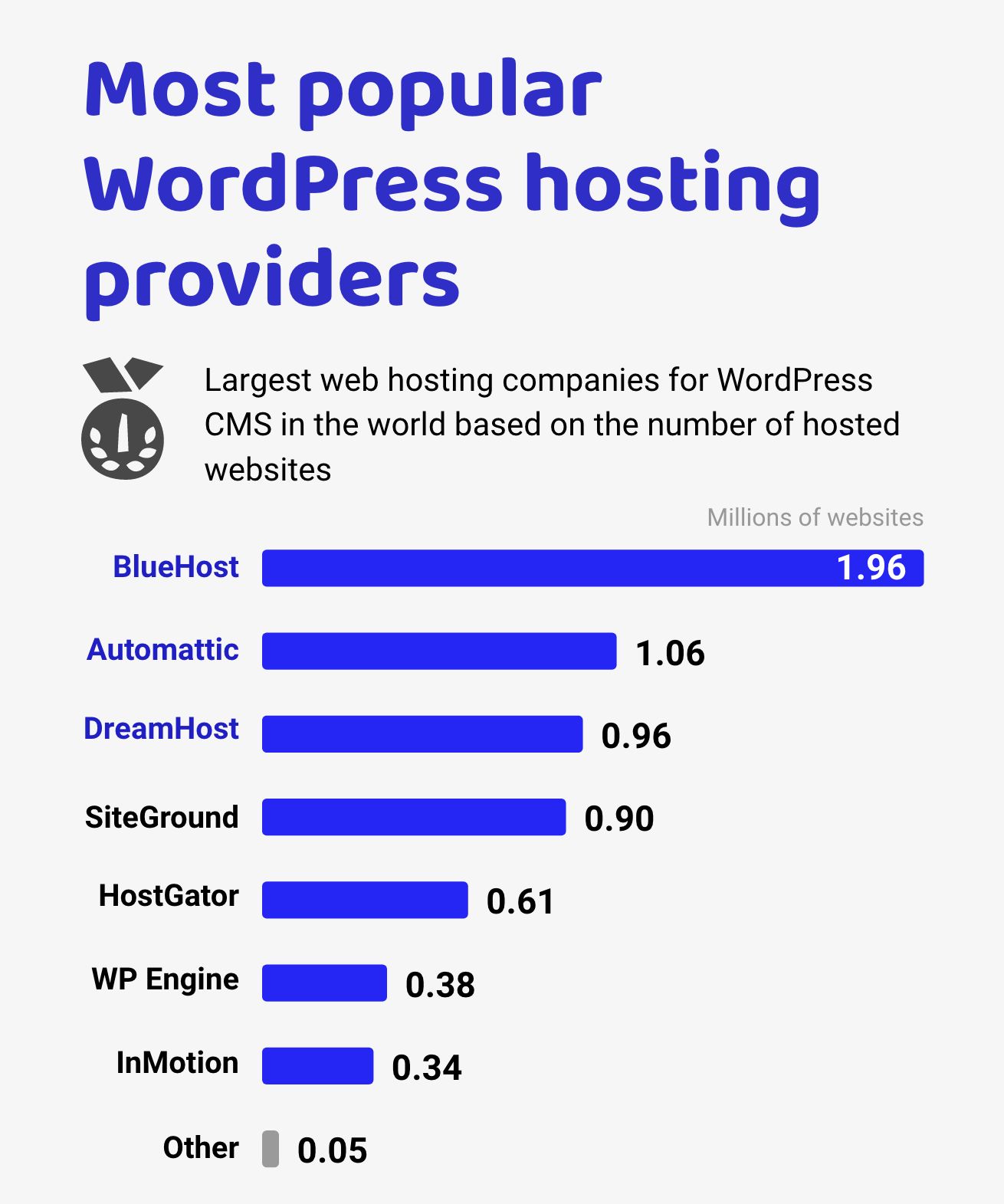 Rating of the most popular platforms for hosting websites on WordPress
Evadav tip: If your traffic generation strategy is based on a large amount of text content, look in the direction of the Medium or Blogger blog platforms. Here the hosting is also in the complex with the subscription. The possibilities of these sites are inferior to the WordPress toolkit, but for article promotion (reviews, guides, informational texts) is a convenient and the main - working version.
Website configuration
When you think about site design, you will sooner or later decide whether to use/buy a ready-made template or order a unique topic from specialists.
Evadav recommends the first version, as the development on the side will cost a lot - 2-3 thousand dollars.
At the same time, the equal quality template can be bought for reasonable money - 50-100 dollars. In addition, the finished WordPress themes rarely require a shamanic dance in an attempt to pull them onto the engine and are set in two or three clicks.
What should a decent affiliate website look like in 2022?
The Evadav team has compiled a list of criteria that will help you get around your competitors. Just consider them when building the site and give yourself an advantage already at the start. Let's go!
Responsive design
The number of people using pocket gadgets for communications is growing daily.
According to TAdviser data, the share of mobile traffic at the end of 2021 was 83%.
If your site design is not adapted for smartphones and tablets, you can forget about normal conversion.

Choose a topic that is compatible with mobile devices. Give the visitors a chance to see your offer on the go - in the subway, in the guests, at work, and watch as the refusal rate decreases.
SEO-friendly
The chosen design should not limit the possibilities of SEO optimization. In this regard, it is worth paying attention to the same WordPress. Even in default, it offers an extensive pool of tools for qualitative search promotion.
If this is not enough, there are dozens of plugins connected - plugins that extend the potential of SEO optimization to infinity. The important thing is to remember why you need it.
Additional configuration
However perfect the design of the template, you will have to adjust it - change the logo, adapt the font pairs, remove or add graphic elements, forms, and modules.
Evadav tip: while looking at the theme for the site, consider how accessible it will be if necessary possible to personalize the site.
Development contact
Many people overlook it, but the opportunity to get a quick consultation on a topic or plugin is an important point. In order not to spend time on solving problems on your own and not pay for the services of third-party developers, learn about the terms and guarantees of support in advance.
Observation: lack of backup is a property of free templates. Paid topics are generally not deficient.
Multilanguage
Multiple language support will be needed if you are going to scale up GEO or target a local market that uses different languages.

For the newcomer, who does not plan to dive from the start into exotic niches of distant countries, the issue of multilingualism of the site is closed simply by installing a plugin. These add-ons can support more than 90 languages simultaneously, most of which are free and do not require extensive professional customization.
User-friendly interface
Your task is not to impress the visitor's imagination, but to make his/her stay on the site enjoyable. The selection and purchase of partner products should be natural and simple. Leave the extraordinary creativity to fashion photographers.
Evadav tip: The appearance of the site, taking into account the trends of fashion and the nuances of verticals, is of course important. However, it is recommended to give priority, not to the elegance of the screens, but to the ergonomics of the interface: intelligent navigation, appropriate interactivity of forms, and understandable inscriptions on buttons.
Website content
Making a visitor a lead (a potential client doing the target action you need) is not an easy task. But it'll be a lot easier if you can convince the audience that you're an expert on the subject.
An excellent way to demonstrate expertise is to publish relevant content regularly. The more detailed and literate you close the interest in your field, the greater the public's trust in you and the more pleasant the conversion figures.
Content types for websites
Opinion pieces
Unique material about the product based on the practical experience of the author. Ideally, the copywriter's qualifications should be confirmed by publications in other publications and projects.
Translation
It's a great way to get exclusive news, press release, review. Typically, this content is an artistic adaptation of the machine translation of the source.
Rewriting
Deep (unrecognizable) processing of the original text with the preservation of meaning. This approach allows to receive quickly and much original content without violating the rights of other authors.
SEO-optimized content
This category includes material of any format and volume containing a specific number of key accessions. Intelligent use in the text of queries, in particular, allows not only to put the page at the top with minimum investment but also to keep it there for a long time without any subsidy.
Interview
This type of content, whether represented by text or video, is a unique source of information in terms of impact and reach, miraculously gathering record traffic. Of course, we are talking about qualitative material. The watery reasoning of «armchair» experts does not count.
Reviews
Buyers trust the author's reviews of goods and services if they find them reliable. Given this, in some vertical settings, it makes sense to focus on publishing a broad view of the product, helping people make the right decision.
Traffic can be different
A successful choice of verticals, a well-thought-out structure, and attractive site design - it is wonderful. But passively waiting until users notice your «charm» is a bad idea. You have to attract and then hold the traffic. How? Read more.
Charges applicable
This section lists how to get traffic to a site for money.
1. Contextual advertising: Generate ads through Google Ads. You will be charged for views, clicks, or target actions. Quick and accurate, but expensive.
2. Social media targeting: the analog of context ads, only within social networks. It assumes greater audience involvement through the ability to comment and evaluate posts. Expensive.
3. Aggregators: Company and product information in thematic catalogs. Excellent for e-commerce niches and sweepstakes. Competitive offers make it possible to choose a site with a loyal audience and a moderate price.
4. Links on third-party sites. Choose the site of the profile theme and negotiate with the owners about the placement of the content - native ads, reviews, interviews, press releases. The price is moderate, depending on the coverage.
5. Influencer marketing: Advertising by opinion leaders. You pay a blogger, who delivers good news about your product to his/her fans in a proper way. The cost of collaboration is determined by the size of the audience.
6. Sending out. All channels - email, push, SMS, and chatbots. The main thing is that the addressees should be the most target. Effectiveness depends on the quality of the base and the personalization of the messages.
Free of charge
Ignoring the possibility to receive traffic for free is not our method. Evadav experts recommend using all available arsenal!
1. SEO-promotion: is not only articles with frequency keys but also a carefully thought-out page structure, from header to footer. A good text, anchored in the top one day, will generate a client stream for a long time.
2. Social media: A channel or profile in a popular social network, illuminating the same niche as the main site - a magnificent booster of traffic. Creative posts, quizzes, and thematic collections will help to maintain interest in the product and will not cost you a penny.
3. Q&A services: Places where people are trying to find solutions to problems. A good example is Quora.com. All you have to do is find a topic, close to the niche being promoted, and show yourself as an expert, discreetly promoting your project.
4. Rankings. Some portals practice articles and collections of services, goods, everything in the world. You offer your website or product as a member of such a rating. Famous sites will ask for money for this, smaller resources can mention you for free.
5. Directories and maps will not turn your traffic into Niagara Falls, but you will always have a stable stream from a brand card registered through Google Business. Besides, search engines better rank organizations with confirmed contact information.
It's way better with analytics
Traffic should be controlled: where, from where, how much? At every moment of the campaign, you need to know what happens at every stage of the funnel that turns a visitor into a lead.
The basic toolset for analysis is all in Google Analytics.
These services are enough for a beginner to fix traffic volume, see sources, compare conversion coefficients, understand the efficiency of the whole website and its elements. Besides, they not only show the detail but are also free of charge.
Evadav tip: Knowing your capabilities is good, but understanding how competitors live is even better.
Competitive intelligence through SEMRush and Ahrefs will reveal the secrets of SEO, social media page analysis will show audience size and interaction triggers, feedback on the same Google Maps and IRecommend.ru, help to understand product satisfaction and the blind spots of the market.
Don't forget the trackers.
More information about trackers, their opportunities, and the importance we revealed in our "Traffic monetization" guide".
Searching for advertisers to monetize traffic from the created website
The website is assembled, configured, and launched. You have a pleasant excitement to watch the growing traffic and calculate profit options. Let's go through the main channels of monetization.
Contextual advertising (Google AdSense)
It's an advertisement in any format and relevant to the website topics: from a text note and a banner to a full video review. Every time a customer clicks on an ad block, the publisher gets the money.
The rewarding system is called PPC (Pay Per Click).
To start working, you have to register in the advertising network and wait for the approval of the administration.
Direct advertising
Having stable traffic of several thousand visitors daily (why not?!) you can address directly to advertisers with the offer of advertising placement.
Advantage of the method: you set the cost for views by yourself.
Additional income can be obtained if you promote the service in a complex, combining the placement and creation of advertising content into a turnkey service.
Tangible profit in the direct interaction with advertisers yields such types of monetization:
branding – mixing several types of content on one page/site. The visitor loses the sense of boundaries between original material and advertising and more often gets on the sponsor's page.

banner ads – the most popular format. Here success depends entirely on creativity and getting into the needs of the target audience.

native ads – any content with a subtle mention of the product or brand. The more natural the advertising link, the higher the conversion.

push, in-page, pop-under – Pop-ups, blocks, and lendings that don't give the visitor a chance to miss a promotional message. It's a tool of enormous potential with a proper approach.

links placement – links to the advertiser's project, placed in the right places of your site. The easiest way to earn.

Evadav offers profitable monetization conditions of native ads, push notifications, in-page messages, and pop-under.
We don't strive to become the best, we're busy doing your business the best!
Affiliate programs
In order not to starve while waiting for favorable offers from advertisers, the site owner can become a member of the affiliate program of a famous brand or one of the advertising networks. Of course, the topics of your site should coincide with the niche of the seller, and the resource itself should have a presentable view.
Fundraising
It is simple: fill the site with useful content and ask, as a reward, for donations on project development.

«Wikipedia» does not hesitate to ask for donations.
Sales of goods and services
Suppose your site is devoted to reviews of the novelties of the game industry. Why not add a few pages of near-game goods: consoles, peripherals, games, or merch?
Paid subscription
The system resembles fundraising, but with one difference: if the visitor does not pay, he will not be able to access the main part of the content.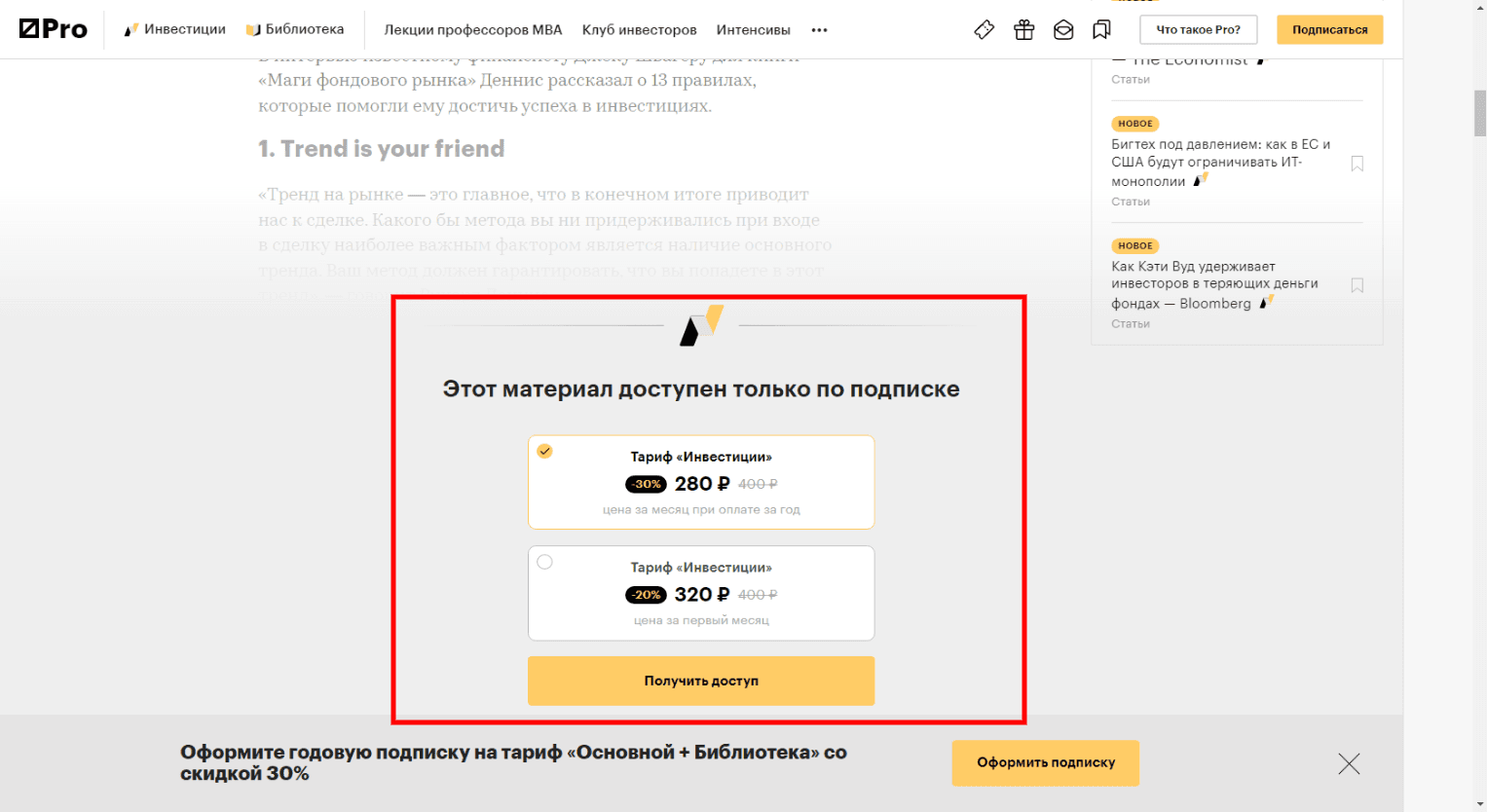 This is how a popular economic resource monetizes traffic: "Pay to know more".
Ad networks
Advertising affiliate networks can provide ads immediately. You don't have to spend time looking for advertisers, they already did it for you. Every network has its database of active advertisers.
All you have to do is add your site, select the advertising format from the list according to your goals, place the code on your site and income won't take long.
Pros: no need to waste your time looking for advertisers, big profit.

Cons: it is not always possible to choose the type of product or service that will be advertised on your site.
Join Evadav, add new traffic sources and get super profit!
Which strategy to choose in the end?
Experience has shown that an affiliate beginner is more likely to get profit fast if he/she implements time-proven techniques and strategies. Why make new roads if you can use ready-made solutions?
Evadav ad network is ready to offer publishers more than 25K proven advertisers and 50K+ active campaigns each month.
It is up to you to decide which advertising formats and monetization channels to use. For our part, we declare that push, in-page, pop-under, and native ads are the leaders according to the ratio of profit to effort.
Evadav tip: don't stick to only one format, test several, choose what's the best for you and be on top.
We're sure, that we look at affiliate marketing the same way as you. Evadav ad network is the best choice for monetization.
See for yourself!