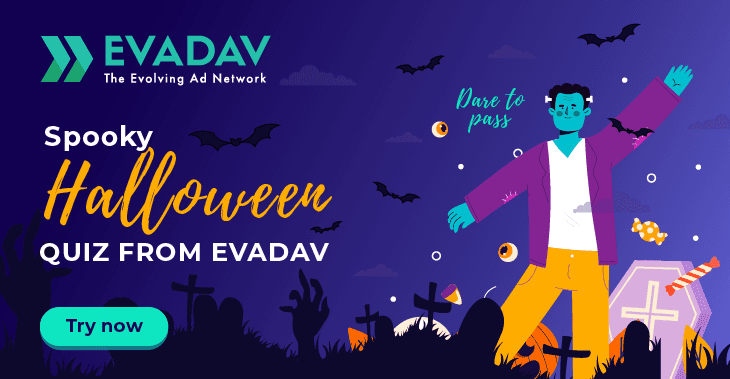 Spooky Halloween Quiz from Evadav
🎃 Boo! Have you seen zombies, vampires, and witches on the streets? It's Halloween!
🕷️ And it means that it is high time to prepare party costumes!
🧛 To celebrate Halloween, Evadav has prepared a spooky ad quiz for you. Are you dare to pass it?
Imagine: you are wearing your spooky 💀 Skeleton costume, taking candies, and going trick-or-treating. 🏚️ You've knocked at the door of one house… Wait a minute… It's a haunted house… and...monsters are already here! 😱 They have surrounded you and started asking questions. Dare to answer them, or you will remain in their castle forever! 👹
🧟 Join here 👉 https://bit.ly/3vWxXGi
Read also: Creatives that convert