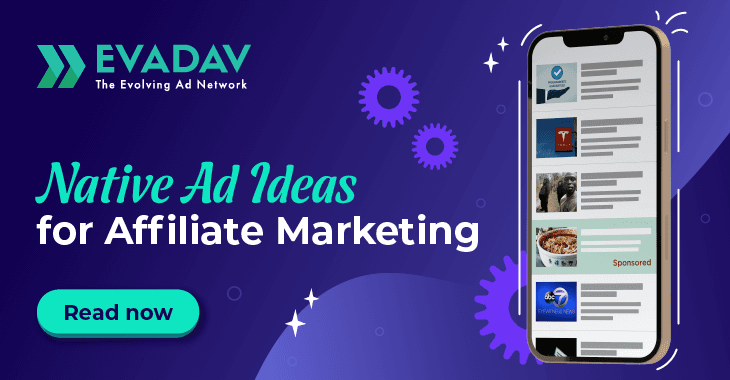 Native Ad Ideas for Affiliate Marketing
✨Native ads are trendy these days. Did you know that it receives 53% more views than traditional display ads? 🤔 Evadav team has collected for you a couple of ideas on how to work with Native ads. Read on!
Opt for the right offer 💡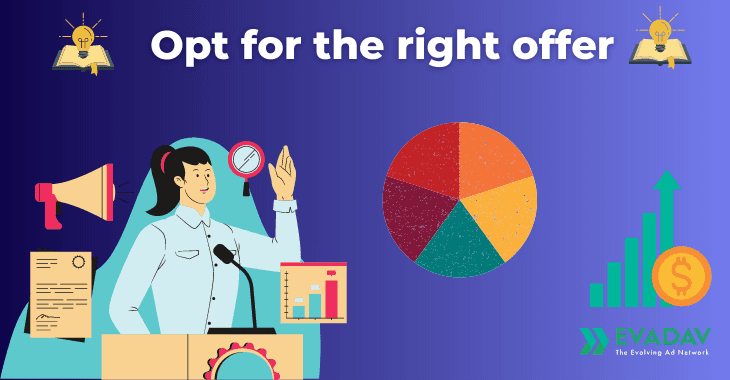 You should always follow your interests and passion or listen to the people when choosing your niche. What are people really looking for? Who are they? What type of services and products do they need?
Naturally, not every offer will be suited to native advertising. It may be profitable for you to run banner campaigns with low payouts now, but native advertisements are not the same in terms of cost. Ideally, you should look for offers with a moderate to high payout and an easy-to-target audience.
For example, the following niches consistently perform well :
As soon as you define your vertical, launch your ad campaign with Evadav - https://bit.ly/3Ht4Or1
Elaborate the right creatives according to your goals💡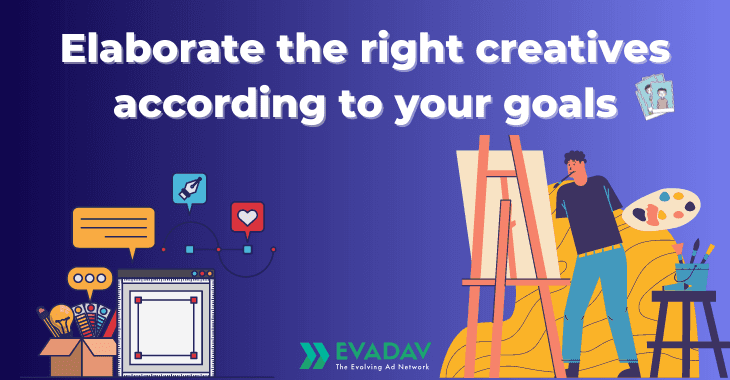 Take a moment to consider the end goal. It is nearly impossible to produce effective copy without knowing your goals. Images are not the only form of native advertising creatives. Many elements are included, such as the headline, description, call to action, icon, etc. They are all considered pieces of the puzzle. Evadav profile offers you can add as many creatives for testing as you need, compare them and choose those which cater best to your needs. Try now - https://bit.ly/3Ht4Or1
With a landing page, you'll be able to boost engagement rates and encourage potential customers to take action after they click on the advertisement.

Make sure your CTA is clearly visible by positioning it front and center and keeping the rest of your content clutter-free.

Do not exceed 80 characters in your headlines, and keep them between 30 and 45 characters for best results.

Be sure to use properly sized and cropped images, whether you're using stock images or hiring a photographer.

Advertise directly on websites that feature editorial content, not polished ads.

Make 5-10 variations of very different imagery, angles, contexts, and contents.

Start your headline with your main point or most appealing one.
Look for the Target Audience for your campaign💡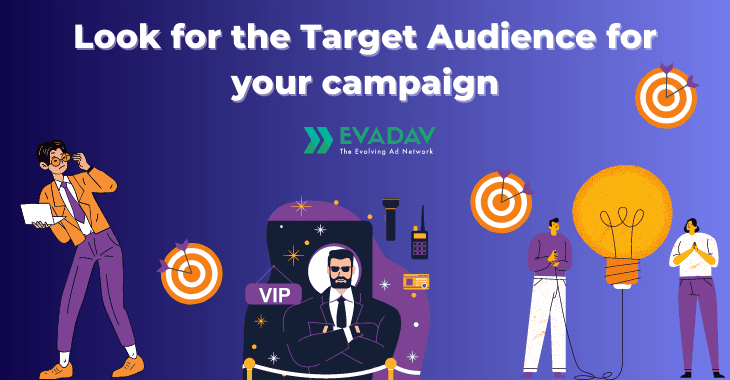 Getting to know your audience is the next step. The more you know about your target market, the better you'll be able to target your advertising and attract customers who are most likely to convert.
In your Evadav profile, you can customize your target audience by choosing the device, OS, browser, language, connection type, etc. Try here - https://bit.ly/3Ht4Or1
🔥 In every industry, making money and becoming a top professional requires hard work and discipline. You can always turn to the Evadav team for help.
Read also: How to find out an exact portrait of your target audience and create a perfect campaign?