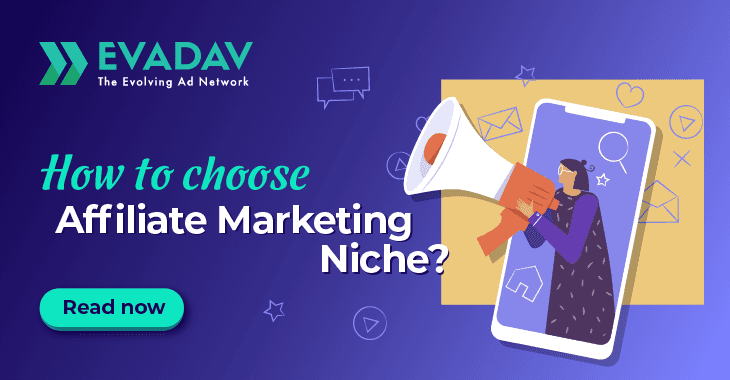 How to choose an affiliate marketing niche?
✨If you are willing to join an affiliate marketing business, finding a profitable niche is a must. It is your role as an affiliate to find promising niches, determine if they are worth exploring, and then create quality content that will solve your prospects' problems and establish you as an expert.🔥
How to find the one that suits you best? Read some tips from Evadav team!
Find the niche according to your hobbies 🏄‍♂️

Don't forget to take your hobbies into account. The chances are that you already purchase these things to understand customers' mindsets. Many websites are centered around the same niche, such as travel, so you just have to determine whether they can succeed as an online business. Nevertheless, affiliate marketing is not a good fit for a niche like this. If you want to learn more about a certain niche, go to the Quora website. There you can find answers to the questions about anything.
Learn the best niches to target 🎯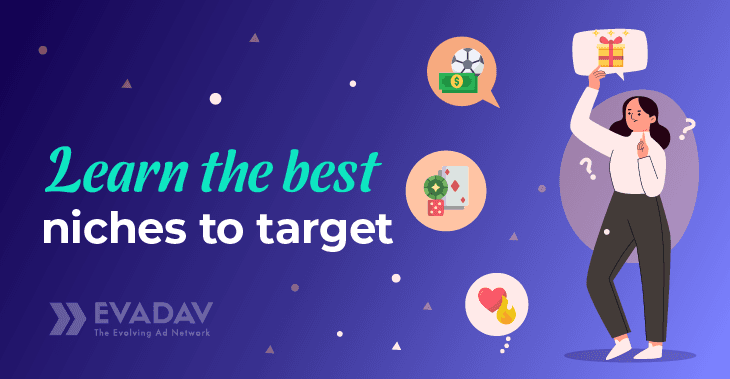 Mainstream niches are, in fact, the best market niches to target. Current niches have lots of competition, high demand, proven longevity, plenty of findable customers, and a wide array of related products, social media groups, forums, and websites. Among the most popular verticals now you can find online dating, shopping, gambling, crypto, and health. In your Evadav profile, you can try as many creatives as you want for the niche you choose. Try here -> https://bit.ly/3ytulgo
Choose how to monetize your niche💰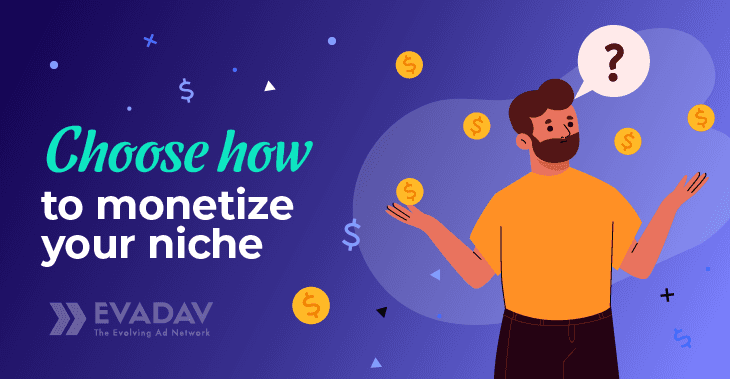 Observe the monetization methods that your competitors are using and evaluate them. Check to see if your niche has a diverse range of traffic sources, as this is crucial for the success of your online business. The best way to find out which sites generate the most traffic is by looking at the top websites in your niche. To develop a low-risk, sustainable business, you need to identify other traffic channels besides search engine traffic. Good affiliate marketers do not depend on a single source of traffic.
Evadav profile will come in handy with this. While launching your campaign, opt for the most convenient format - CPC or CPM - and check the recommended and maximum bids for the target geos. Try here -> https://bit.ly/3ytulgo
Discover some tools that can come in handy ⚙️

Finding a low-competition area is an ideal situation. To get a sense of the volume and level of competition, you can use tools such as Google Keyword Planner, SEMRush, SpyFu, and, of course, Evadav. In your Evadav profile, you can find all the necessary tools for creating, managing, and promoting your campaign, choosing the ad type (popunder, in-page, push, or native), handling audiences, adding creatives, and discovering CPM and CPC rates, and so on. Try here -> https://bit.ly/3ytulgo
Although the competition will be higher the broader and lower in the buying funnel, it is important not to disregard any opportunity to get a large amount of traffic, whether organic or paid. Nonetheless, many subcategories within these evergreen niches can be excellent starting points for people new to affiliate marketing.
Check the competitiveness of the niche 🔎

You can see if all the results are homepages for significant brands if you search for the keywords in your niche. Using keywords is vital when working within any vertical. Selecting the appropriate keywords will help you target your audience effectively. Researching these keywords will help you. You can see how often affiliates use niche keywords and how frequently they are searched for. Keep in mind who your target audience is when you perform your research.
Evadav profile gives you the possibility to specify targeting. You can opt for the device, OS, browser, language, connection type, etc. Try here -> https://bit.ly/3ytulgo
Launch your campaign with us 👉https://bit.ly/3EWlF4y
Read also: Push World Guideline for publishers