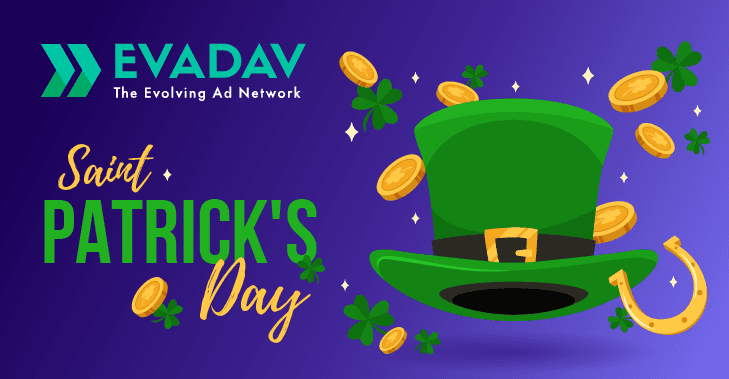 Happy St. Patrik's Day! Get Bonuses from Evadav 🍀
🌈 Happy Saint Patrick's Day, dear Evadavers! 🍀
🍀Evadav team congratulates everyone on holiday and wishes you to have luck during the whole year!
Here are the verticals that are popular this month:
❤️Dating
🎥Cams
🛍️E-commerce
🎰Betting
🎮Gambling
🤑Trading
📱Applications
💿Software
💬Chats
🎮Games
🔨Utility
💰Get a bonus from Evadav!
🎩 Leprechauns have a gift for you! Get 23% bonus after the first deposit on your account up to $1000 using the promo code patrick23. The promo will last from Mar 17 to Mar 20.
🌈Run your campaigns with Evadav
Read Also: Tips for Digital Advertising in Asia: Indonesia Geo