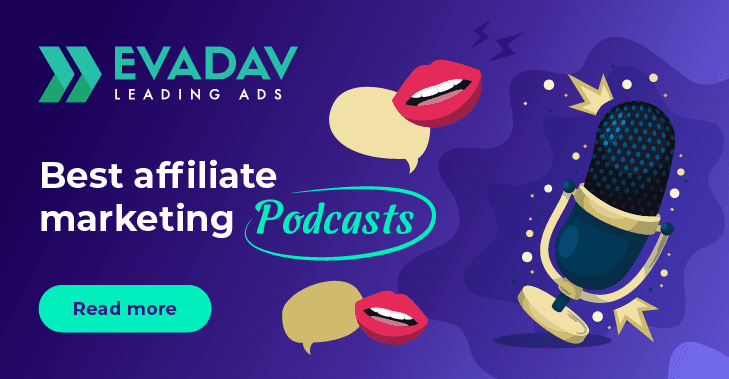 Best Affiliate Marketing Podcasts
Are you looking to stay up-to-date with the latest tips and tricks in the world of affiliate marketing? If so, podcasts are a great way to stay informed and inspired. Our team has explored the top 10 podcasts about affiliate marketing, so you can find the best ones to listen to. Keep reading to find out more!
👂What Are The Best Affiliate Marketing Podcasts?
Affiliate marketing is a popular method for businesses to increase their sales and profits, but keeping up with the latest industry trends and best practices can be difficult. Podcasts are an excellent way to stay informed on the latest developments in affiliate marketing. They provide educational content that can help marketers maximize their success in this field.
A wide range of podcasts are available that cover affiliate marketing topics, from beginner guides to advanced strategies. Here we have compiled a list of some of the top affiliate marketing podcasts available today.
🎧TOP 10 Affiliate Marketing Podcasts
Are you an affiliate marketer looking for the latest industry insights and strategies? If so, then subscribing to one of the many excellent podcasts on affiliate marketing is a great way to stay up-to-date. Here we present our top 10 list of the best podcasts about affiliate marketing that you should be listening to in 2023.
Conclusion
In conclusion, the best podcasts about affiliate marketing are a great way to stay up to date on the latest strategies and tactics. These podcasts provide valuable insights into the industry from experienced marketers, with interviews and case studies, as well as practical tips and advice. Whether you're just starting out in affiliate marketing or already an experienced marketer, this list of 10 podcasts will give you plenty of options to choose from. With so much information available, it's easy to get overwhelmed; however, these podcasts make it easier than ever to stay informed and ahead of the competition.
💰Listen to the podcasts and launch your campaigns with Evadav
Read Also: What Is DSP and How Direct Advertisers Could Use It?