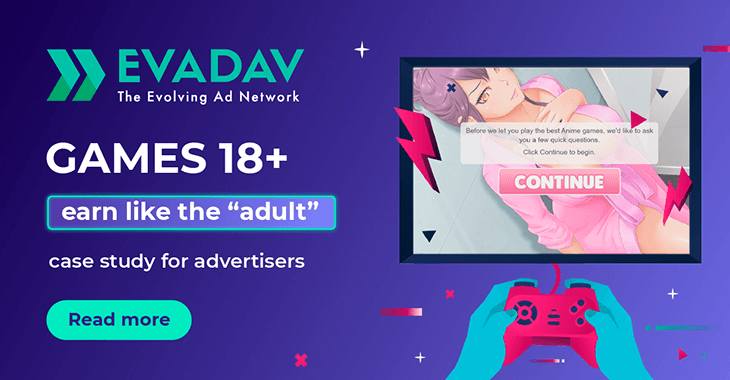 Adult Gaming: Learn to work profitably in adult games
😎 Hello, Evadavers!
Games are vertical in which today affiliates are foretold to be successful. It's been around for a long time, but in our view, its potential is much greater than you could have imagined, so we cannot ignore it.
The specifics of gaming offers are generally straightforward. Yeah, it's not a classic niche, but some people think it's too narrow and specific to work with right now.
We suggest you look at this vertical through the eyes of an advertiser who has chosen one of the most promising directions – games from the category 18+ and earned on it $579.05 with the inpage traffic from Evadav.
Advertiser's details
Ad format: inpage
Offer type/offer: gaming (adult)
Ad network: Nutaku
Geo: США
Campaign period: 01.11.2022 – 30.11.2022
Total budget: $995,77
Total earned: $1 574,82
Net profit: $579,05
ROI: 58,15%.
Most likely, many have already pondered why the author chose Adult Gaming. That's where we start.
Games 18+, like everything else from the "adult" category, can be called evergreen vertical. There was a time when every second Internet resource was dedicated to dating or erotica. Today, there is much more information, entertainment, and commercial resources, but the demand for adult theme has not decreased, and it is unlikely that it will ever happen.
☝ Look at the statistics:
Not less than 30% of the total number of visits is to adult websites, including 5% of desktop devices. The attendance rate of one of the most popular resources for an 18+ audience reached 4 billion per month!
In this case, the very human nature guarantees the stability of Adult Gaming for decades to come. Our advertiser has chosen an offer from the Nutaku gaming platform.
ℹ️ FYI:
According to the owner of Nutaku, the platform's users have already exceeded 45 million, of which 13 million are women. Today, the service offers more than 400 games, and in one month it is visited by 128 million people.
The choice of geo is obvious. The USA is the leader among the regions for gaming vertical, and not only. Only European regions could compete with the United States, but the growth prospects for the demand for games are serious for Europeans and Americans.
How to promote gaming offers
Not so long ago gamers were called a group of people who immersed themselves in games. But now you can call gamers almost all of us. Think about it - more than 60% of the population plays today.
Some spend their time in transport, others spend several hours a day on mobile and desktop games, and gaming is work for the third group. It is enough to look at the indicators of the past period of the largest video streaming platform Twitch to assess the scale and involvement of the audience.
Here you can see the latest statistics on the views of the most popular games on Twitch: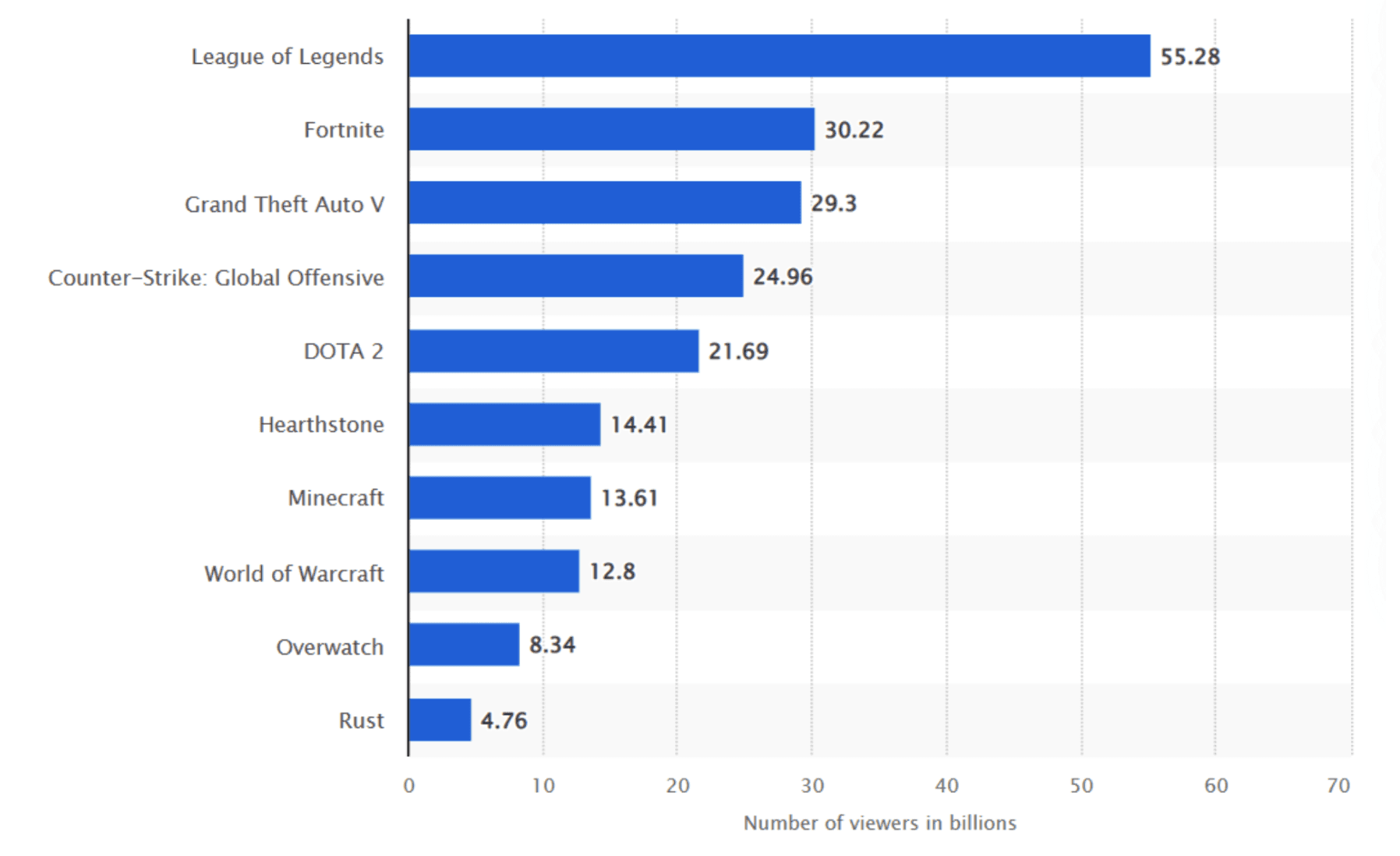 ☝ Interesting:
A 2022 survey found that 18% of US women play video games 3-6 hours a week. Another 6% play between 13 to 24 hours a week. 9% of the male audience spends the same time playing video games. The survey also found that only 30% of women and 25% of men in the US do not play video games.
Features and prospects of gaming vertical
Even 20 years ago, desktop games entirely covered the market, and the emerging consoles did not really compete for PC gaming; only Asian countries felt it. Today, a radically different picture emerges, but even 20% of PC games supporters indicate the vast demand in this segment.
The leadership of mobile games was not in doubt 10 years ago, but in fact, the revenues of AAA projects for desktops are still not inferior to even the most popular applications (although everyone plays games on smartphones, without exception). Therefore, affiliate marketing is irrelevant for developers of AAA games and game consoles. It means that arbitrators work only with individual categories of gaming offers, covering a particular layer of the audience. But with 60% involvement, there can be no doubt about high demand.
Rapid growth in the gaming industry has been observed since the beginning of the pandemic. But the trend continued, people got used to playing.
☝ Interesting to know:
Statista estimates the mobile gaming industry generated $41.7 billion in revenue last year. Analysts predict that in 2023 this figure will exceed 100 billion dollars. And by 2026, gaming will engage +1.3 billion people.
A key factor for the development of online games is the availability of mobile devices, the Internet and compatibility with modern game market products. Users do not need to buy expensive consoles and licensed disks. One can play here and now!
Types of adult gaming offers
Adult games are the most common and popular niche for arbitrators.
It is only a tiny part of the total gaming vertical, but it is 80% promoted through affiliate marketing. And so, despite the great competition, there are plenty of offers for everyone.
Let's look at the classification of adult gaming offers or what arbitrators have to choose.
Desktop games (PC Downloadable) are all those that need to be pre-installed on the PC, except for the AAA games mentioned above. Such projects are run on desktop, although they may have a mobile version in application format.

Browser games (PC/Mobile Browser) are much more in demand than desktop games. It is easy to work with such offers. But, given the severe competition, we do not recommend beginners to gain experience with gaming offers focused on mobile.

Mobile apps (Android Apps) are projects from independent developers (or groups) created without any support from large publishers. The demand for them is growing, popular streamers are increasingly switching to such games. Since classic promotion strategies are not relevant for them, their developers choose affiliate marketing.
Adult game developers have long been accustomed to working with affiliates and are familiar with their methods. And it allows you to create fruitful cooperation with professionals who understand how to achieve the goal. And that's another plus of the Adult Gaming vertical.
It should be noted that it is not a strict classification of the offer, but individual groups, based on a number of parameters that help to navigate beginners in the gaming vertical. One offer often belongs to several groups at the same time.
Just like our author's offer is in the category of mobile and desktop adult games.
Payment models in adult gaming offers
Based on the KPI's target action, there are several payment models in the offers of adult gaming:
DOI (Double Opt-In) – double confirmation registration, where the user should enter contact details (mobile or email address). An email with the confirmation link will be sent to this address or number. Only this way the conversion will be counted.
CPS – payment or credit card data entry. Offers with this target action have higher payouts but also are more difficult to work with. Beginners are not recommended to start with them. This model may provide you a payment for the purchase of full game access by a user or a fixed rate - it is enough that the user's card is valid and with money on the account.

Tutorial – user's training in the game will be a targeted action for which the affiliate will be rewarded.

CPI – the payment for installing the game app. Be careful when choosing such offers: sometimes, conversion is counted after the user starts the game at least once.

RevShare – in this case, the arbitrator receives a percentage of the game owner's income for each player purchase,, that is, repeatedly. RevShare gives the ability to have a long-term passive income until the user removes the application.
Adult games - where to collect traffic?
Today, the Top regions for earning on adult games from Evadav experts look like this:
🇺🇸 USA
🇮🇳 India
🇮🇩 Indonesia
🇩🇪 Germany
🇬🇧 Great Britain
🇧🇷 Brazil
🇮🇹 Italy
🇬🇪 Georgia
🇹🇷 Turkey
🇯🇵 Japan
🇮🇱 Israel
☝ Evadav tip:
To choose a promising geo, we recommend not using other people's experience or your intuition but contacting Evadav's personal manager for current statistics.
By 2022, the USA was the most productive region with a share of total global revenue from the gaming industry - as much as 28%, slightly behind Japan, earning 20%. But it's not just the Japanese and the Americans who deserve attention in the gaming offer promotion, the Europeans are not far behind.
On the other hand, there are no deficit regions for this segment. Adult games are prevalent everywhere, but buying quality traffic is often impossible.
Formally, any network offers traffic for any region but is confined to specific geo. And most often it is countries with English-speaking populations. Therefore, when looking for traffic among the Western audience, choosing sites originating from Asia or the CIS is absolutely hopeless. First we select geo and CPA networks with more coverage in this region.
The target audience for adult gaming
Statistics refute entirely the stereotype that men make up most of adult gaming's target audience. There is a slight difference in the proportion of men and women playing adult games for all age groups.
Therefore, it is possible to focus on males 18-54 and females 18-45 years with different income levels.
Traditional adult sites are in demand, but today people want to participate, not just watch. Gaming Adult is an interactive, virtual reality feature.
The most efficient traffic channels
Choosing the traffic source for adult games assumes these options.
Platforms 18+ – websites with erotic or pornographic content. Here is the most loyal audience, which easily agrees to follow and register, providing a high conversion.

Social media accounts for almost half of the gaming traffic, but they all work differently. Facebook is ideal for adult games (not without cloaking, of course); there is not the youngest audience, but the main traffic for this direction is to look in this network. However, mobile games are not welcome; unlike Instagram, where there are different audiences, it is easier to find the target users, but the traffic volume is much less. The greatest potential for adult games is in TikTok - young people are willing to click on gaming advertising, especially erotic and for mobile devices. Do not forget about moderation; advertising adult offers on social networks is prohibited.

Influencers (streamers). Promoting adult gaming through them is very difficult, but it is highly effective due to the most relevant audience.

Websites for gamers - advertisements can be placed on thematic sites, such as manga or anime. It is where cartoon game lovers gather.

Advertising networks are objectively the best source. Evadav is a platform with quality traffic for different directions, including adult gaming. The main thing - make sure that the network supports this type of offer, then configure advertising campaigns correctly and use all the network features.
The best advertising formats for Adult
Traditionally, push, popunders, inpage and native advertising promote 18+ offers. You can only find the best for a particular offer by testing.
☝ Evadav tip:
For a successful launch, we recommend using several advertising formats at once - for example, native ads or push notifications to warm up the audience, popunder - to trigger it. Inpage is highly effective for adult games promotion. Customization by Evadav makes them more clickable.
Whatever format you choose, it is crucial to demonstrate the playing process, the character's appearance, and the player's emotions when promoting games from the 18+ category.
Dynamic advertising content organically looks on the platforms with video content - Instagram and TikTok with gamers of any gender and age group.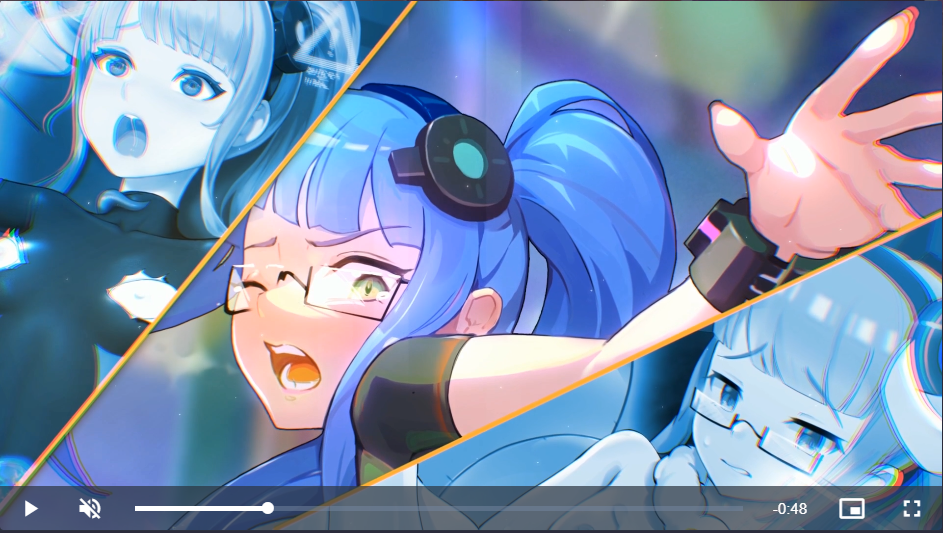 Video content in the advertisement allows the user to understand that this game can be fun to spend time on. Whatever you use - unique game features, specific scenarios, the process of character interaction, it's better than static ads.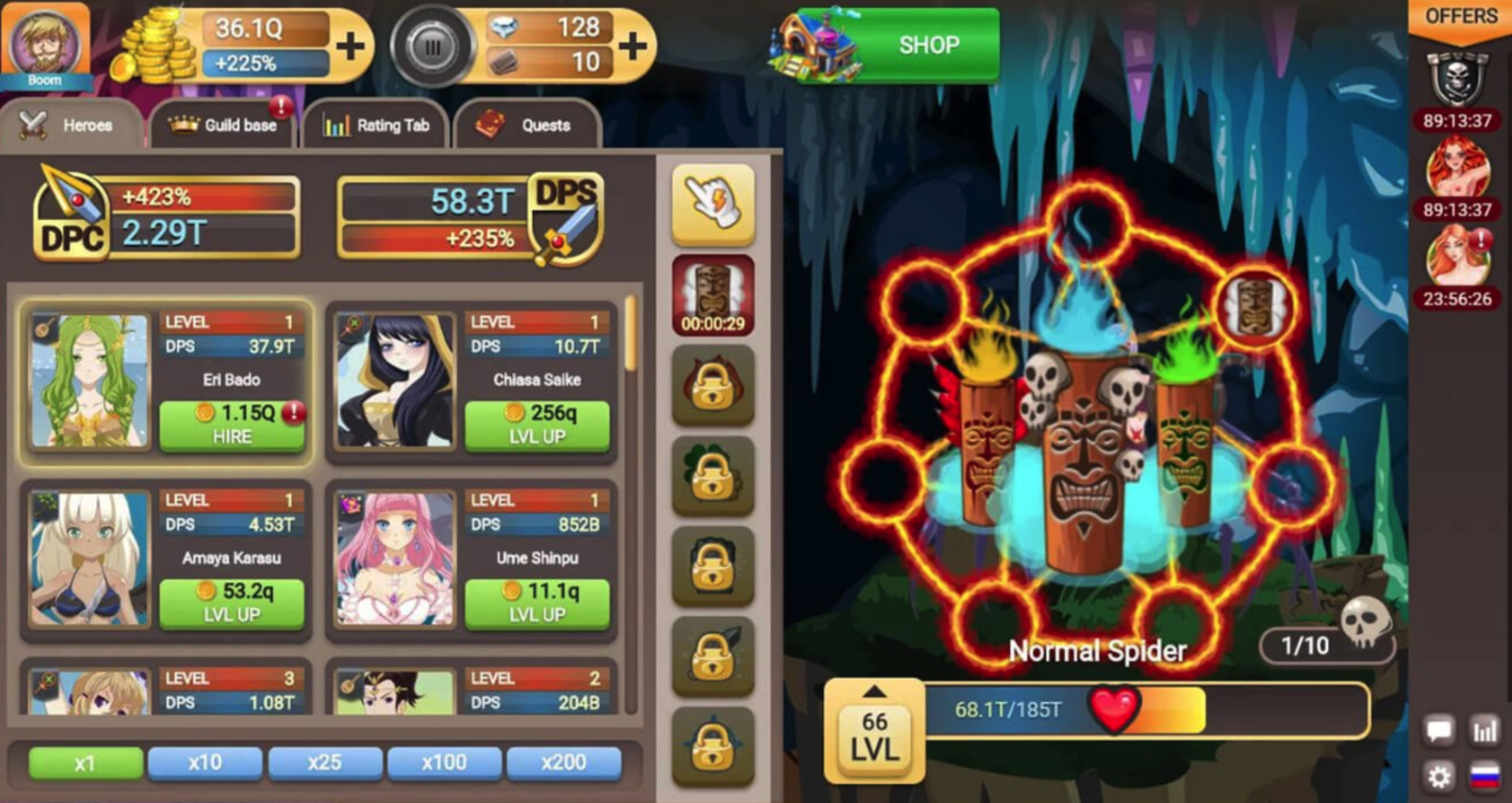 Creatives and landings for Adult Gaming
Since adult gaming is not a "white" vertical, approaches to creating creatives depend on the traffic source. Moderation of social networks prohibits explicit creatives. And not all advertising networks cope with adult direction. So before you make creatives, learn the website's requirements for advertising.
Where to get creatives:
Create your own - evaluate the rationality of such a choice because it requires specific skills and time.

Order from professionals - make sure this person makes unique creatives, not plagiarism.

Spy services - here, you can track current campaigns and watch and borrow promotional materials from competitors.

Photo stocks - having specific skills, you can also search for suitable adult images.
☝ Evadav tip:
It is crucial not to copy creatives but to improve and unitize. No matter how successful the advertising campaign is, all creatives and bundles burn out sooner or later.
Recommendations for effective creatives
When making creatives to promote adult gaming, follow the recommendations:
Unified style of advertising creatives and landing page (corresponding to the picture of the game itself) - color scheme, design so that users do not have a visual dissonance;

Minimum text - remember that visualization is more important for gaming, so even landing should contain more pictures and videos and very little text in the form of abstracts and comments;

Many creatives - in one advertising campaign, you need to prepare several creatives for different groups of users and several universal ones;

Nativity - making creatives, think of them when scrolling pages; they should become part of the user's way and not stand out from the general topic;

Demonstration of the game and features - use the most exciting fragments, characters or their creation process, game options, specific scenarios, and levels-ups.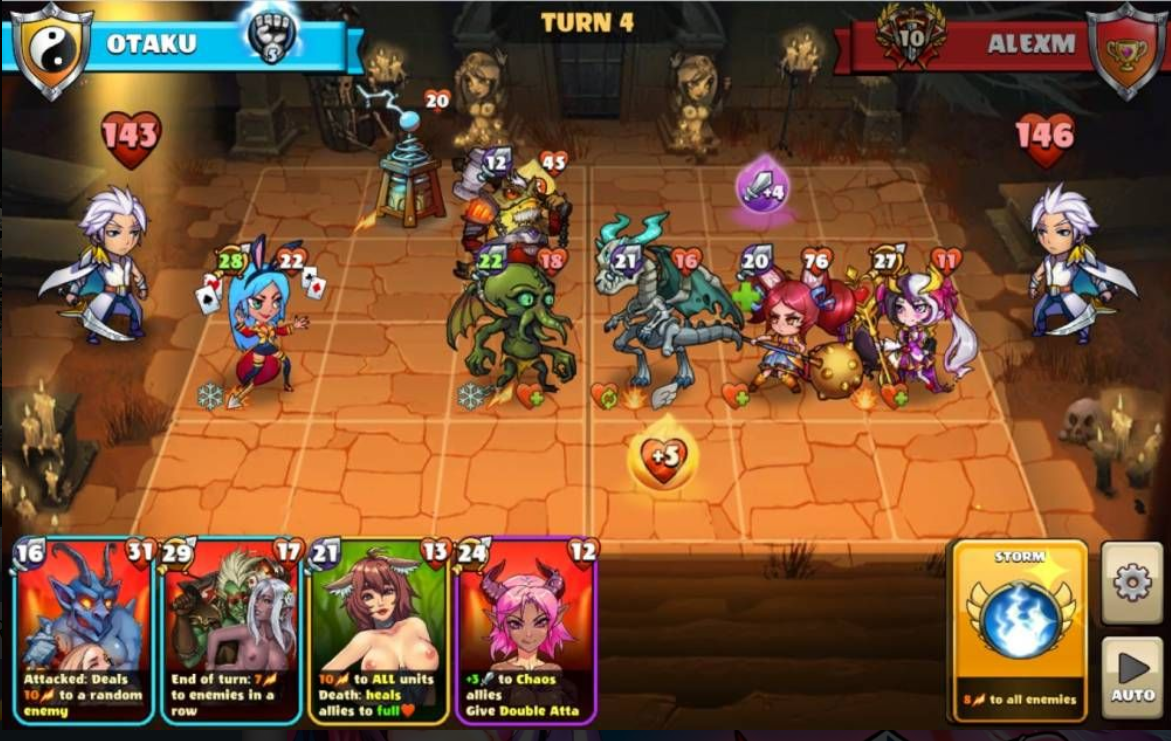 The user as the player. Show the character he is controlling and invite him to make a choice, accompanied by a call to visit the landing page.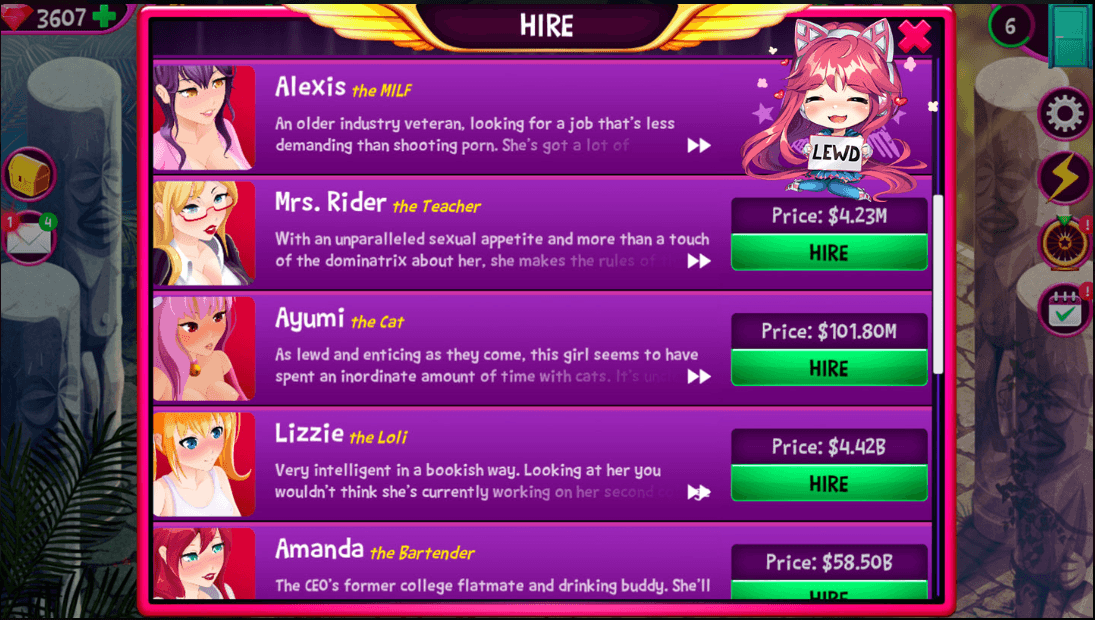 Dialogue with the character - model a conversation or any other interaction of characters on the game's theme.

Video reactions - a working approach for Instagram and TikTok, which is to demonstrate strong user emotions from the game;

Advertising in the style of reviews, opinions, and compilations - relevant for TikTok;

Chat games - use game discussions as if characters are communicating outside the game;

Subtitles and text with a call to action - many people view muted videos, so you must ensure that they can communicate information without sound.

Targeted keywords - the text should contain keywords that users can get to this offer.
Examples of successful creatives: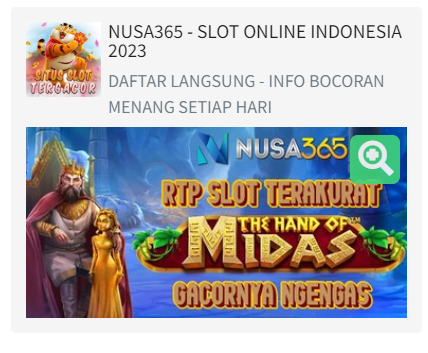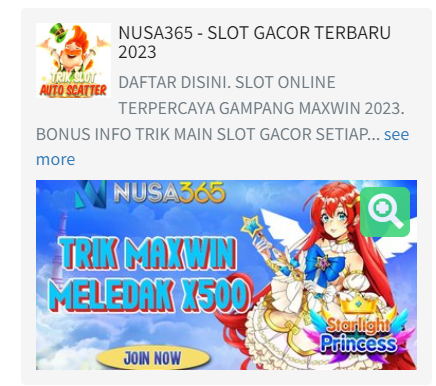 Ad campaign setup
The author of the case chose an offer with a simple game Fap CEO. It took some time to find out that this adult game has a low entrance threshold, is aimed at a wide audience, and most importantly, is popular among users.
This offer is payable at a RevShare of 20%.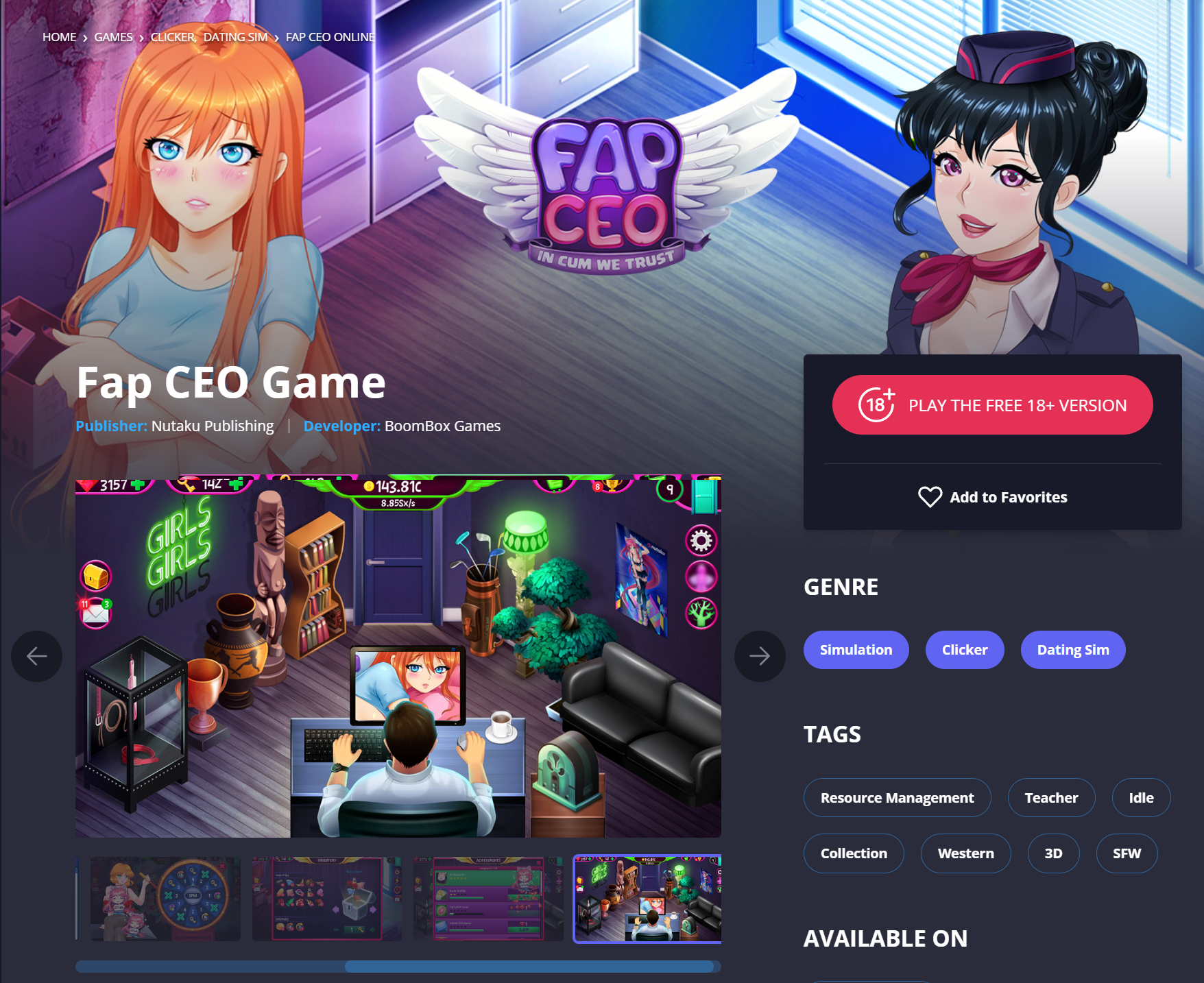 The advertiser has prepared several pre-landers where he used standard approaches for adult:
warned of "adult" content;

specified the age and type of device.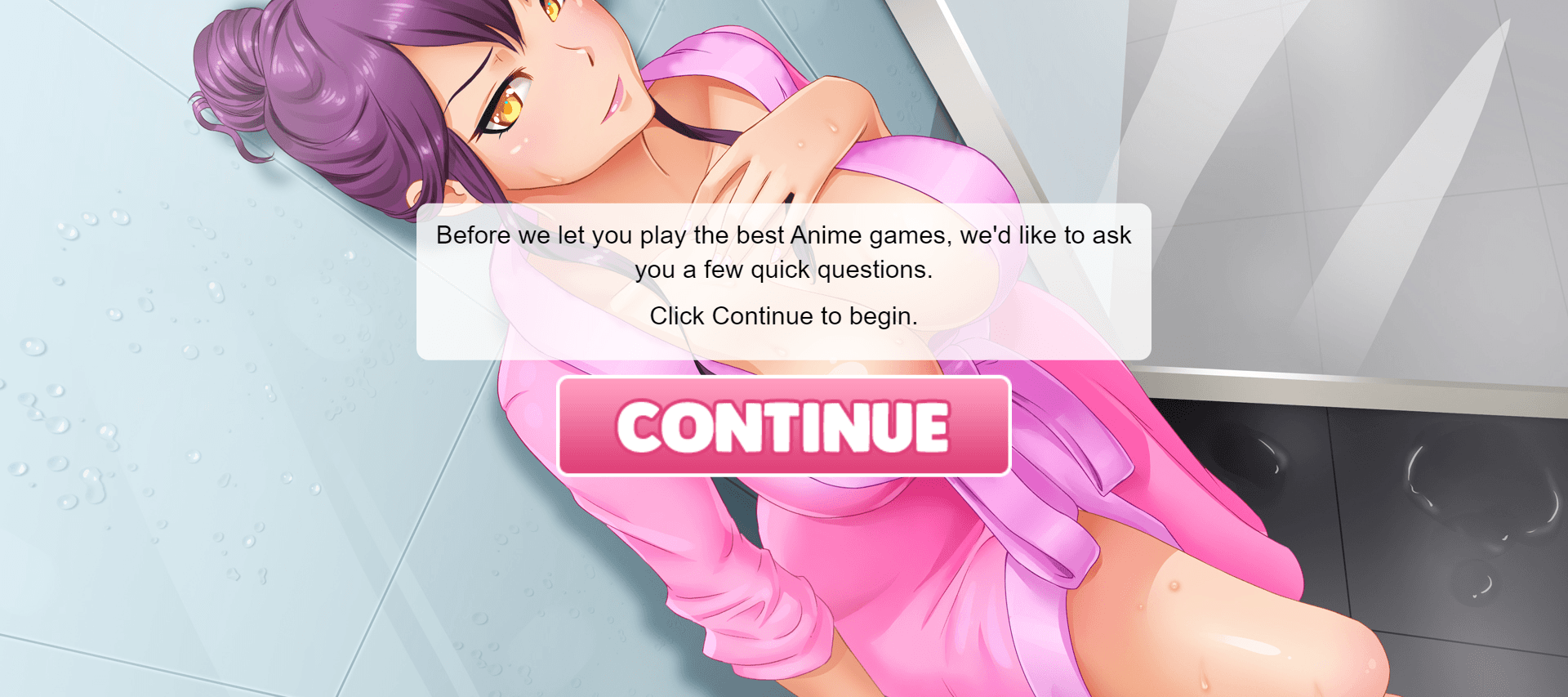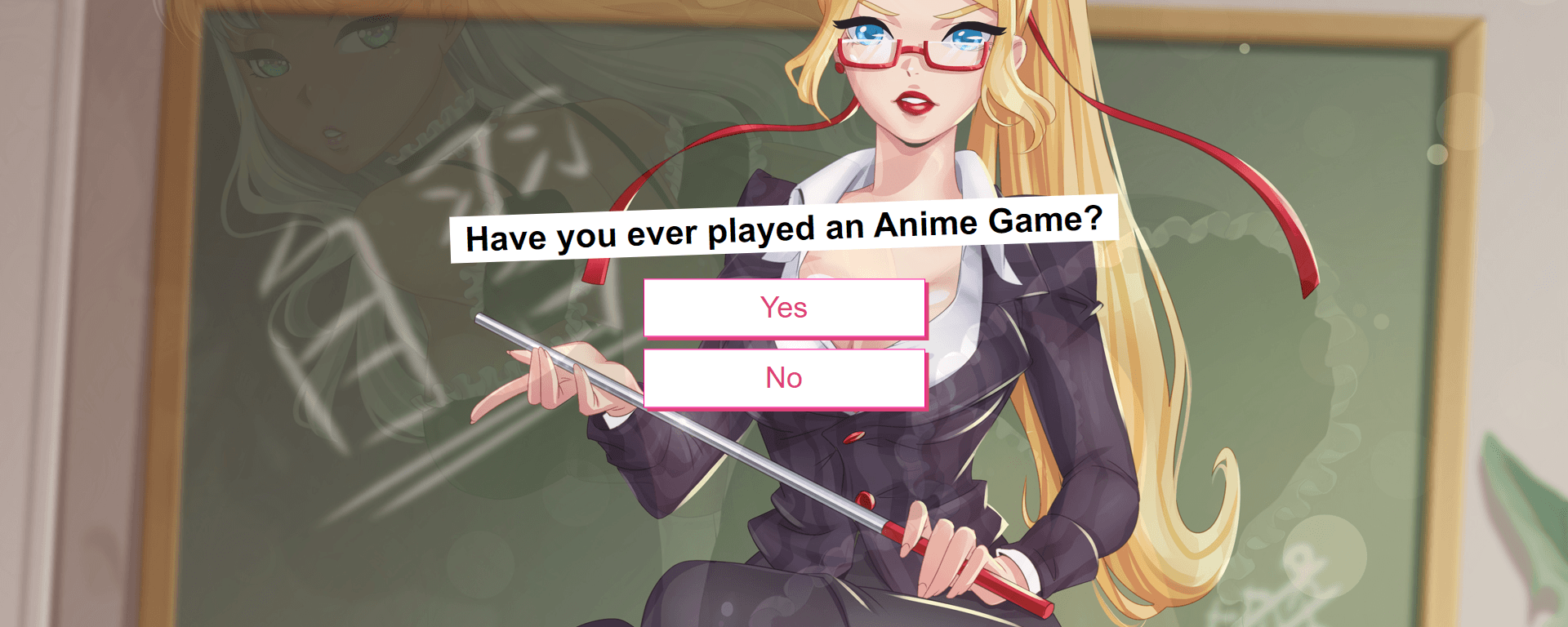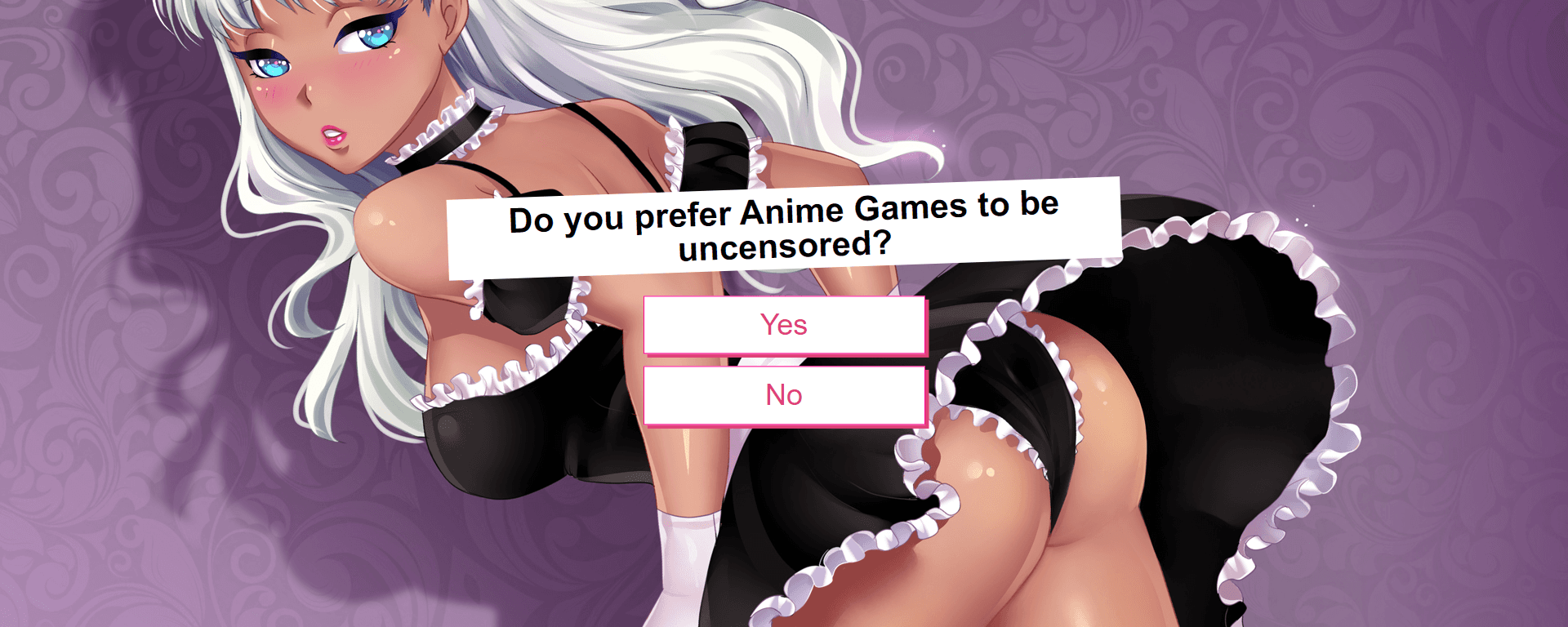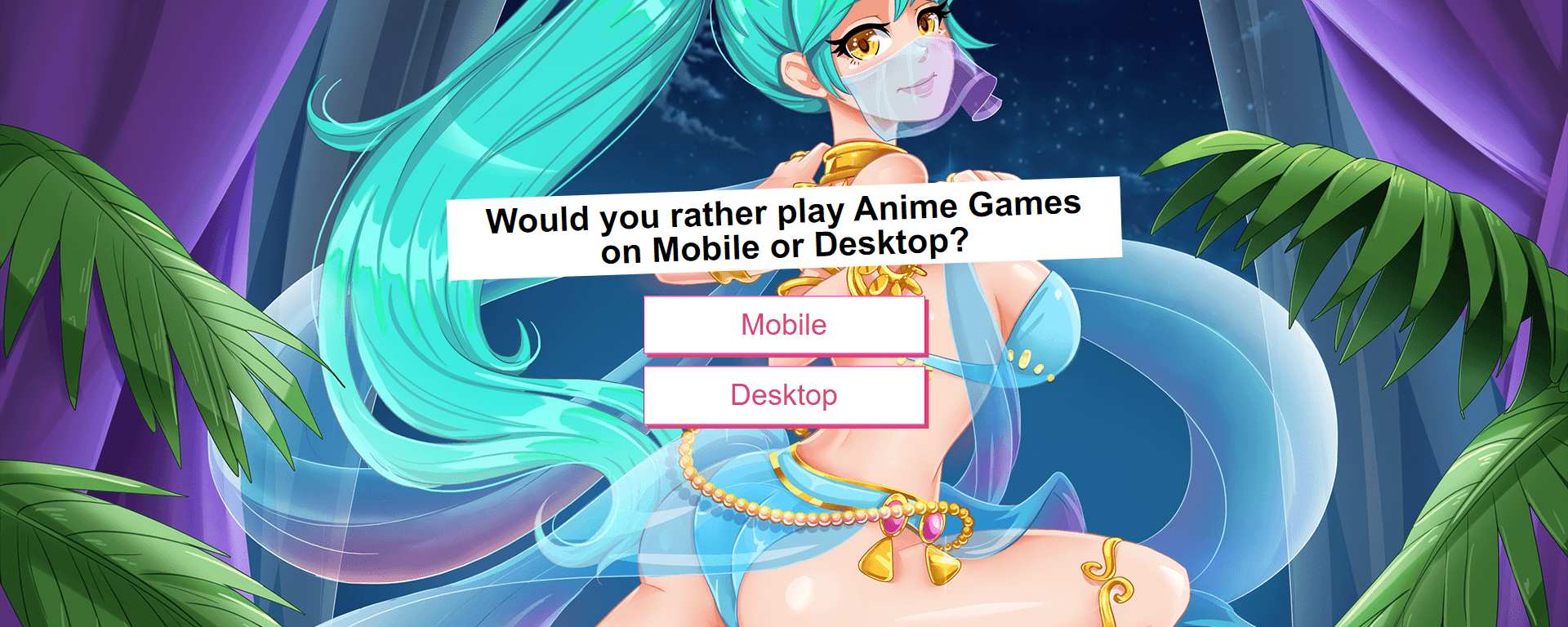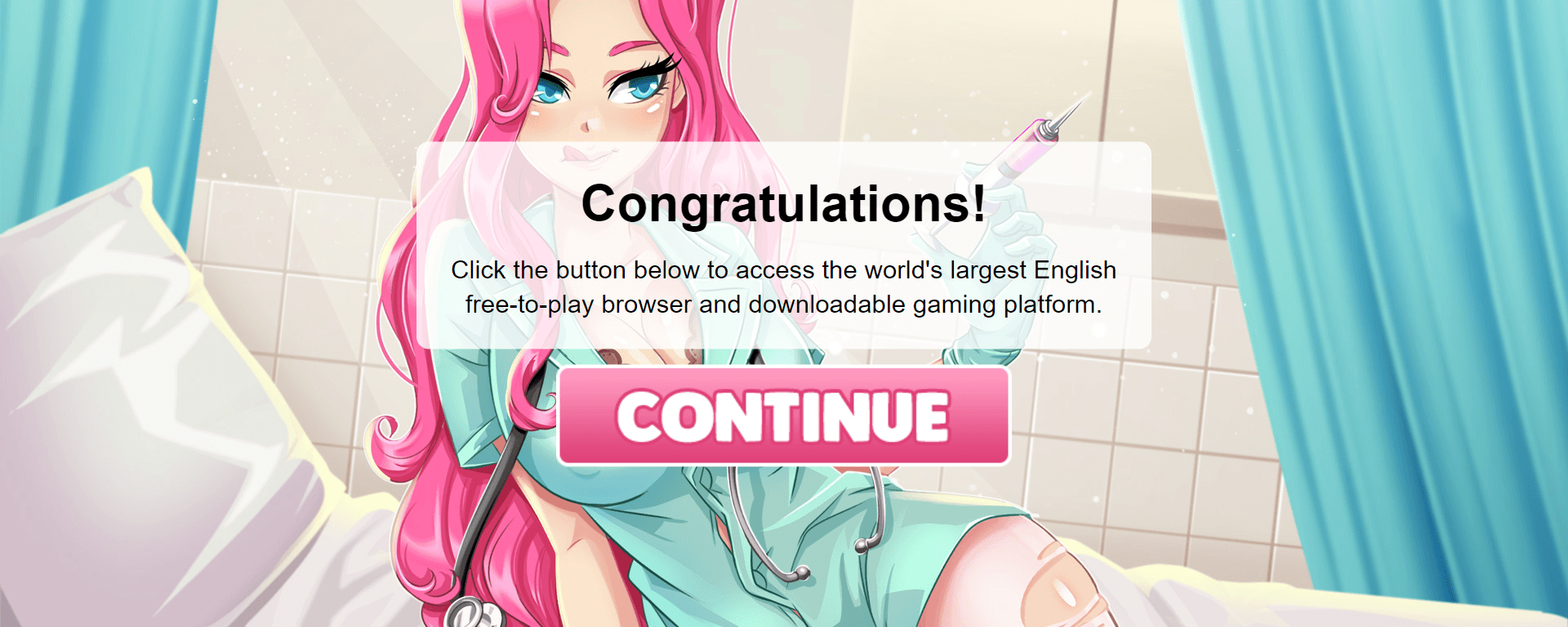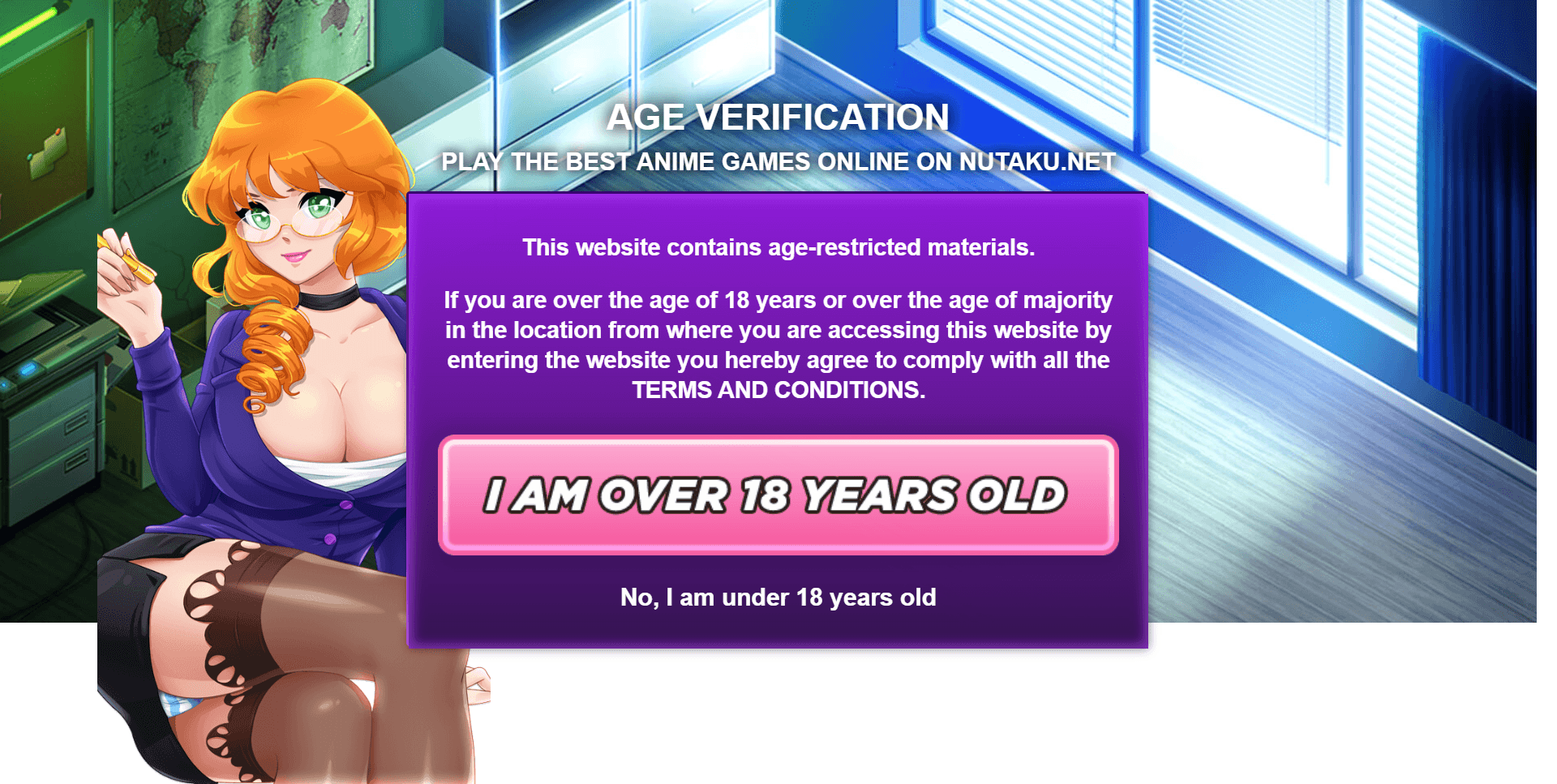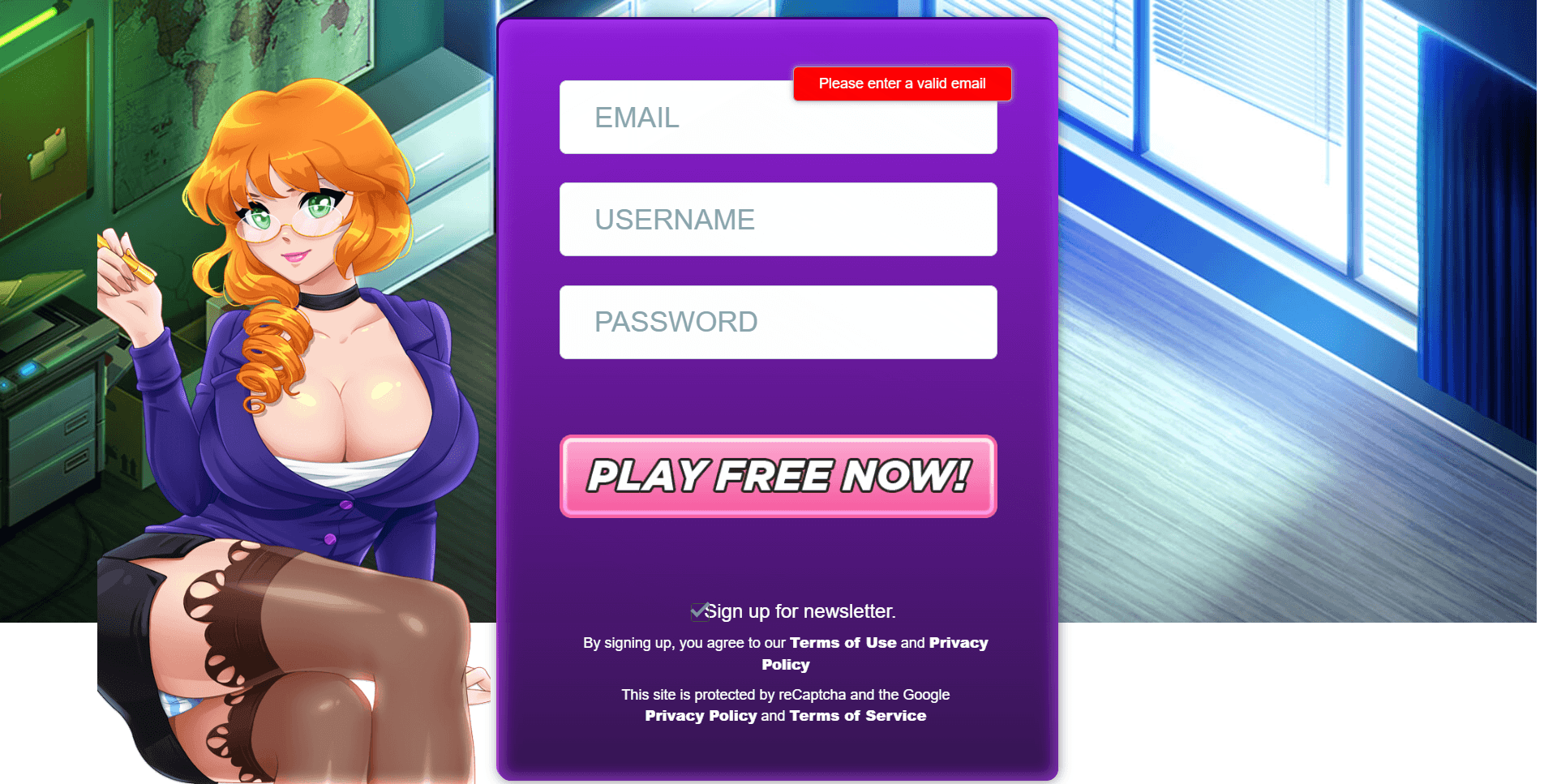 ☝ Evadav tip:
Note that before a user gets to the landing page, he must complete five steps. In our view, the funnel should have been a little shorter, but let's see how that turned out.
Our advertiser has chosen the inpage format in custom System style. Judging by the CTR, throughout the campaign, the audience liked the creative. He selected the game fragment from the official promo and briefly hinted at the game point.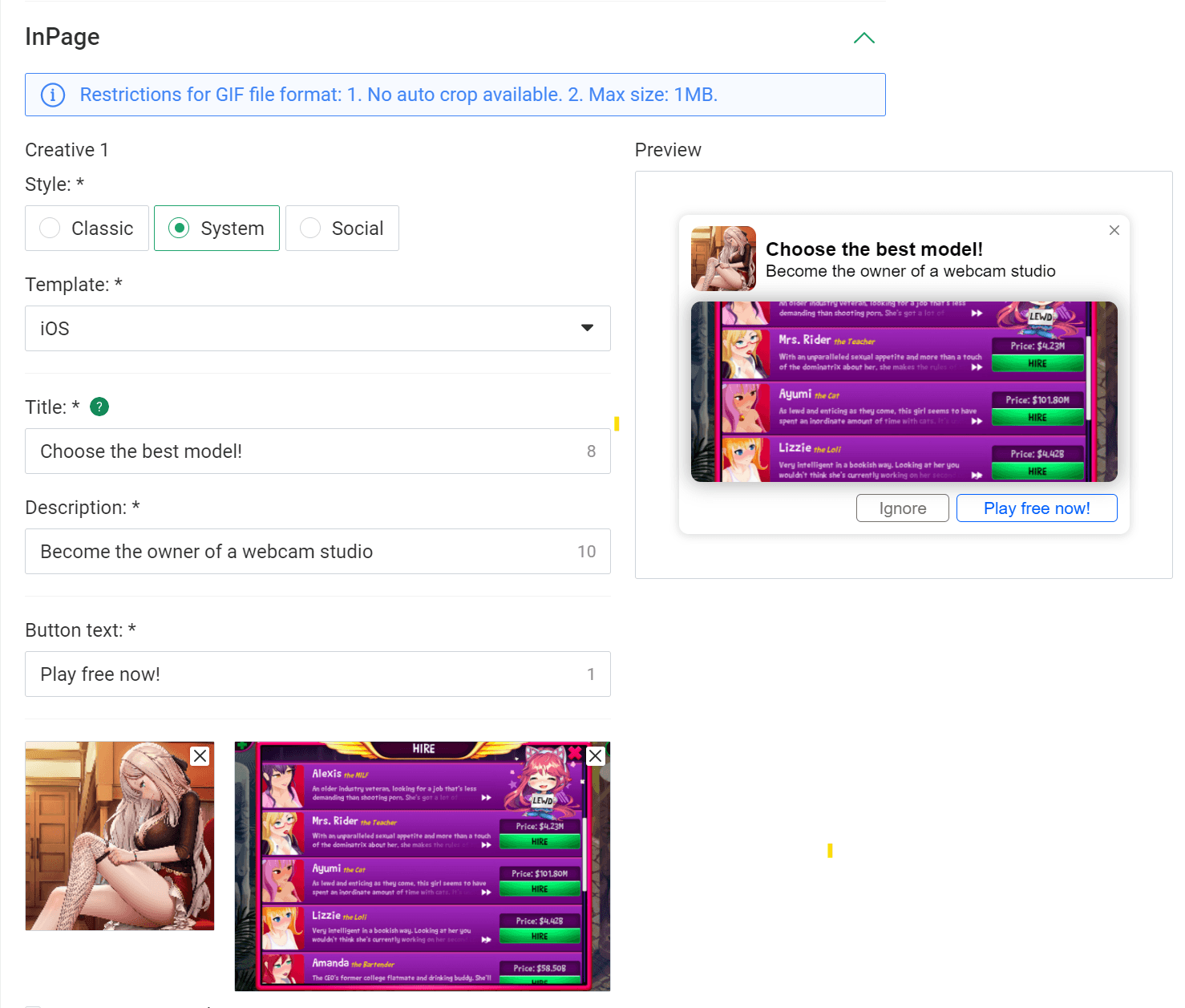 He has set a bid a little above the recommended and almost did not limit targeting by device type or operating systems at the start.
The English language was set, as 80% of the US population is English-speaking.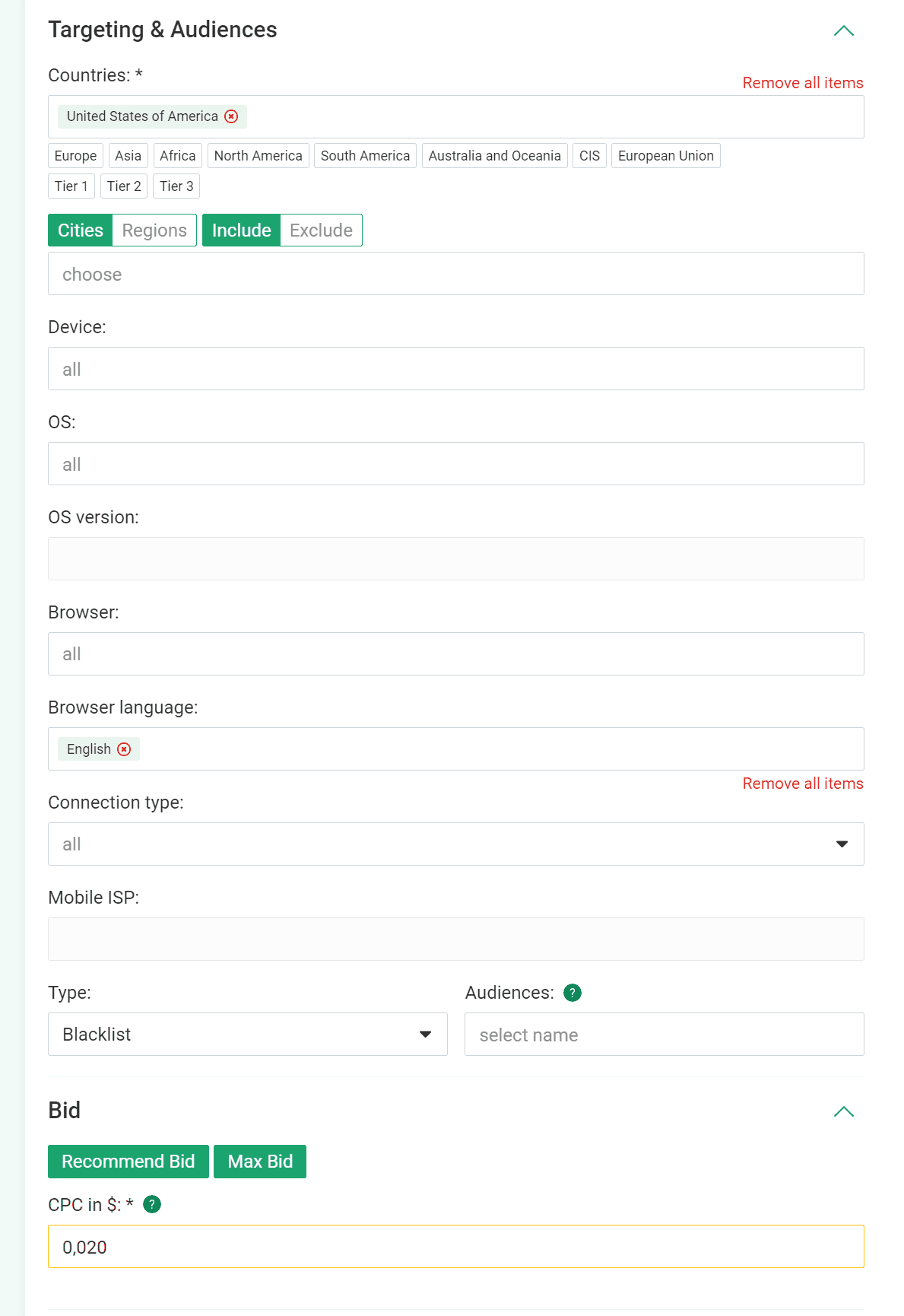 Two weeks later, the stats were like this:

The author limited the daily budget and set advertising display hours as part of the optimization. Campaigns with adult games are irrational to promote during the day when the target audience is at work.
He also set the Automated Rules to prevent the manual setting of black and white lists.
He also changed the creative to more explicit: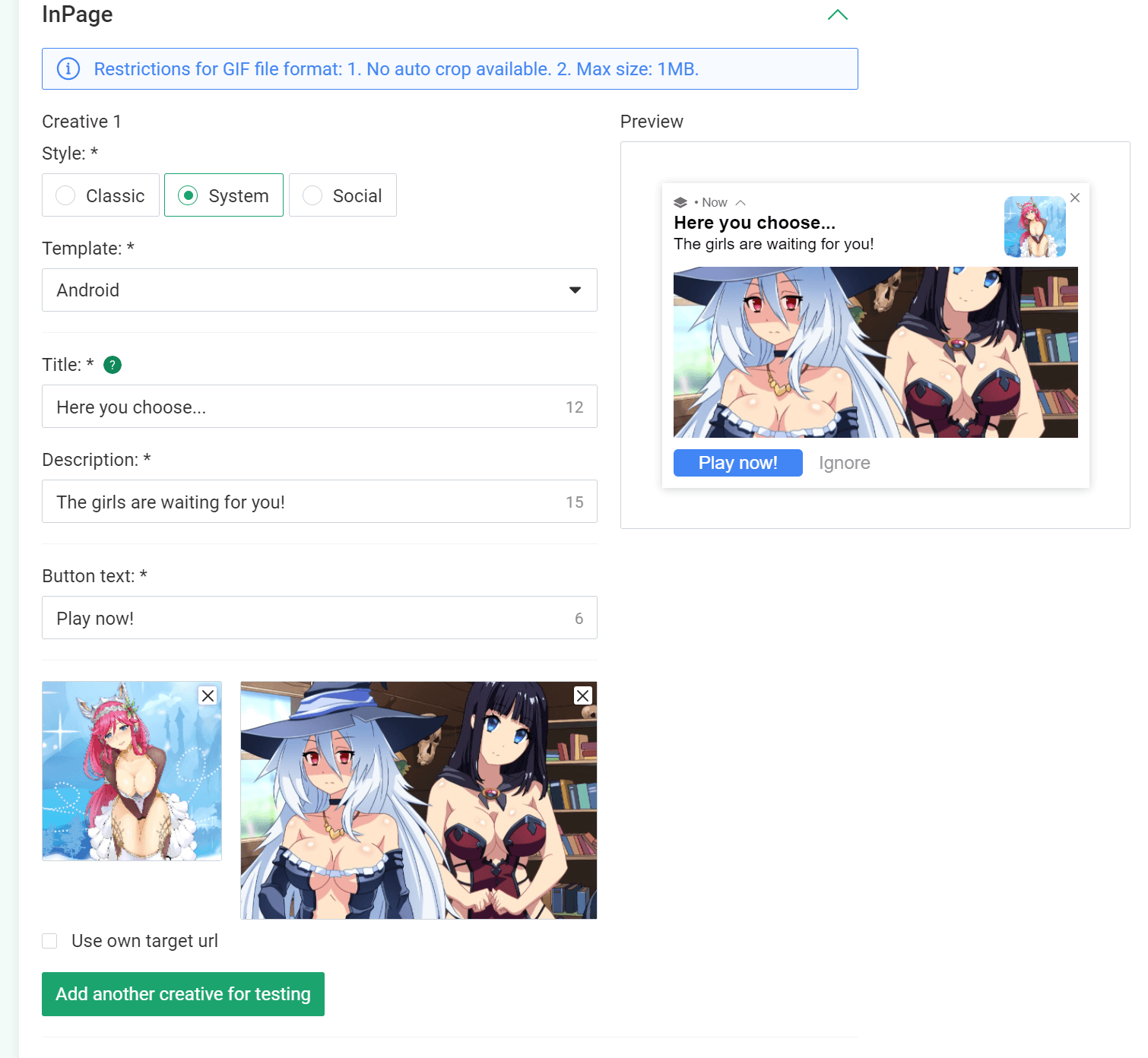 Here's what happened a couple of weeks later: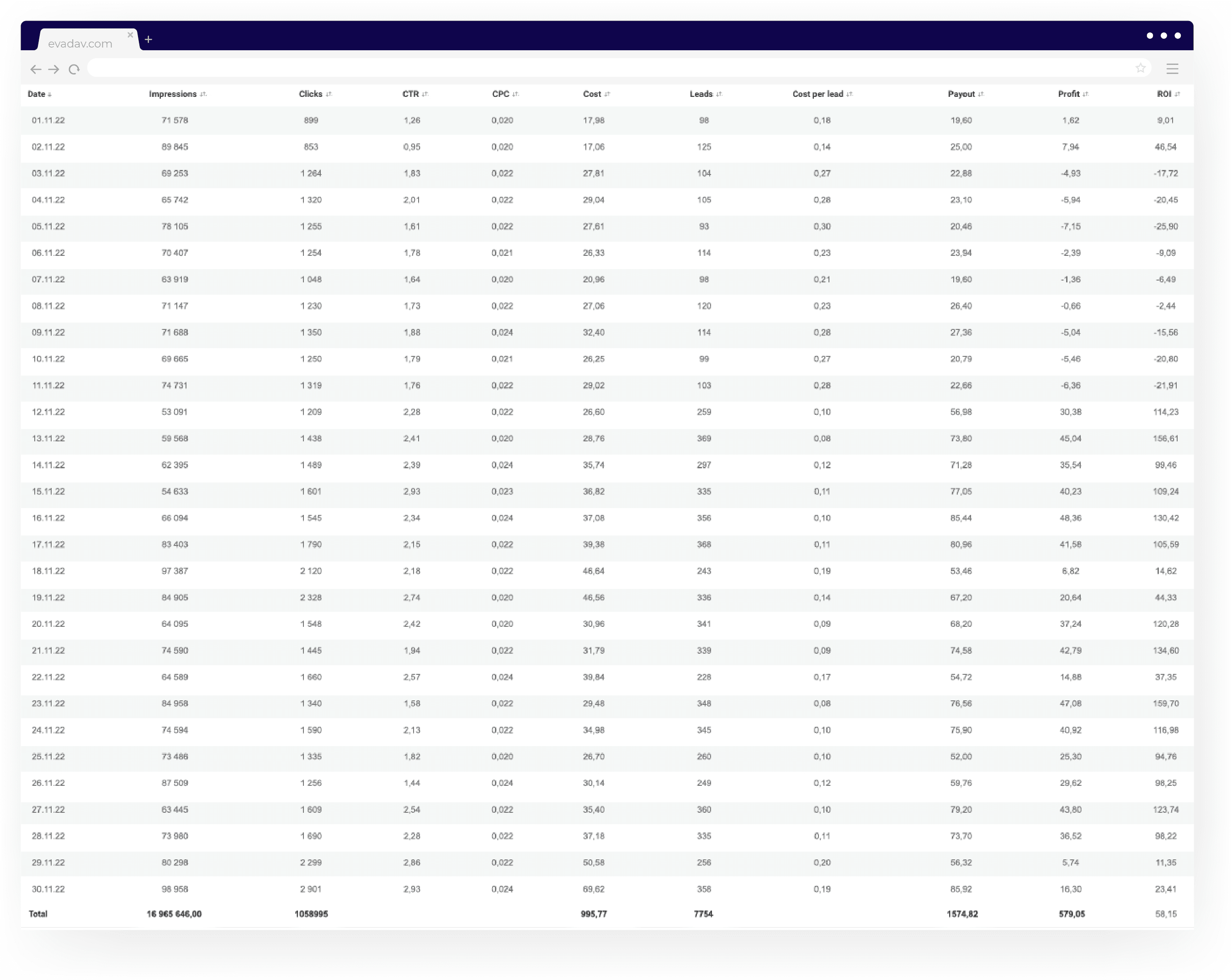 As we can see from the statistics, the campaign went into minus before the optimization, but then the advertiser came to quite a decent ROI - 58%.
The RevShare payouts will gradually decrease, and there is nothing to do with it, as any game sooner or later gets boring. But the campaign can be updated; try to collect traffic from another geo.
In general, if the adult game is popular, it is worth working more with this offer.
Evadav's recommendations and life hacks
The promotion of games from prohibited directions seems to many to be extremely risky. But our advertisers have already proven that such a risk is justified. So, if you haven't already risked working with an adult offer, try to finally do it and permanently change the idea of this vertical.
Finally, we have prepared several expert recommendations:
use all targeting options in the affiliate network to target your audience as accurately as possible and to maximize its reach;

demonstrate the game experience in the video advertising format;

choose sites with free video content for higher conversion;

choose premium Evadav traffic and you will get traffic from high conversion sources, manually checked by our managers;

test - based on bundles and creatives A/B testing, you can optimize the campaign at any stage, and collect more data for sources;

connect automated rules if you do not want to optimize the campaign manually;

use black and white lists to manage sources effectively;

use an inpage format with custom styles to increase the clickability of your ads.
Final thoughts
The results of this case confirmed that Adult Gaming is a vertical that deserves attention. Adult games are played without exaggeration in almost all regions. A huge selection of geo, high payouts, many approaches to creating promo materials, simple settings, and no problem that the vertical is not "white".
Offers with adult games have excellent performance on adult platforms, where they look native and interact with the target audience.
Do not neglect the gaming vertical; try to find your working bundle and share your cases with us.
🤑 Launch gaming campaign with Evadav >>
Read also: New functional updates of the Evadav system